Mold Removal using Essential Oils
Marilyn Vine's Mold Removal page is designed to help people with mold remediation and to assist them in understanding the impact on human health that toxic mold in the form of mycotoxins has.
In October 2011 I attended a convention in Brisbane, Australia where a presentation was made by Jacquelyn A Close, RA and Edward R Close, PhD, PE.   These were two very experienced people with regard to removal and mold remediation.  
They advise that for many decades the science and health communities refused to accept that mold could be a primary contributor to a number of health conditions.
These were two very interesting speakers and I learned that people using ordinary bleach and chemicals in mold removal often exposed themselves to grave harm.  In fact by using these bleaches and chemicals they were exposing themselves to greater risk than if they had left the mold infestation intact.   By using bleaches and chemicals it allows the mold spores to release into the air and then in turn we breathe these self same mold spores into our lungs and body.
Jacquelyn and Edward advised that there were many people in the world today who were infested with mold internally and were totally unaware of this.   They report that medical and hospital officials are denying that mold exposure is causing any ill health or illness.
You only have to listen to the YouTube below from Suzanne Somers to understand how significant this impact is on human health.
They have written books and done extensive studies and found that Young Living Thieves Household Cleaner and Young Living Thieves Essential Oil is a very effective way of mold removal or mold remediation using an eco friendly product.   Click this link to check out the Young Living Thieves Collection and don't forget to read about the Thieves Essential Oil – such a powerful oil that I am never without!
Check under the bookmark for additional information that may assist in mold removal.

Mold and Biotoxins
Here is a document outlining all the ailments that can be caused by mold and biotoxins.

Suzanne Somers

Via a Dr Mercola Newsletter dated 7 June 2015Suzanne Somers explains how mold settled in her intestines and led to a misdiagnosis of cancer.    She advises that in her husband, toxic black mold caused symptoms of Parkinson's disease.     It is incredible to think that mold can cause such a diversity of ailments and makes it even more important that we understand mold removal.

Harvard School of Public Health

Harvard School of Public Health issued a report after Kartina provided information on mold, toxins and asthma.   Click this link to read the report issued 26 April 2012.

Dr Mercola Interviews Dr Jack Thrasher

Dr Mercola on 30 July 2011 has an interview with Dr Jack Thrasher.  Dr. Thrasher has a PhD in cell biology from the UCLA School of Medicine, and is an expert on the impact of mold on human health.  Here, he discusses the health effects of toxic molds and bacteria, as well as his recommendations for mold removal.
The article goes on to say "Interestingly, from a toxicity point of view, some mycotoxins that molds produce are actually far more toxic than heavy metals, in terms of concentration. Mold mycotoxins also tend to affect more biological systems in your body than pesticides or heavy metals do.
For example, stachybotrys produces mycotoxins referred to as trichothecene. They inhibit protein synthesis. It infects every organ of your body from your toes to the top of your head," Dr. Thrasher says. "I really think that the molds are much more dangerous from that point of view."
Click here to read the full article and don't forget to watch the YouTube.
Make sure you check out the information contained below and please don't hesitate to contact me either at healthymoneyvine@gmail or in the email form below if you require more information or assistance in purchasing the products.
Bookmark this Mold Removal page to see new information as it comes to hand.
Disclaimer:
I provide my personal opinion and experiences with essential oils, and I am not endorsed by the Young Living Corporation. None of what I talk about on this site has been evaluated by the FDA and TGA, nor is it intended to diagnose, treat, cure, or prevent any disease. I am not a registered physician and I encourage you to discuss your health concerns with your own doctor. I simply share resources and tools based on my own personal experiences.
Please be clear and understand that this information is what I would do and if you choose to also follow the information contained then this is purely your decision and I take no responsibility for your actions.

Essential Oils Assisting in
Mold Removal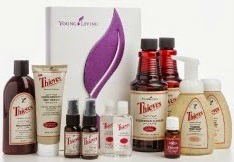 Marilyn Vine is an Independent Young Living Distributor and my ID is 1103165.    I would be delighted to hear from anyone that may be interested in the Young Living Essential Oils and I can be contacted in the email form below or at healthymoneyvine@gmail.com  Beneath the documents is a link that will enable you to purchase or join the Young Living Essential Oils.
I am a very strong believer in the eco friendly, therapeutic grade Young Living Essential Oils.   The Thieves range of products is just a small sample of the oils I use and quite frankly would not be without. If I travel I always ensure that I have a bottle in my carryon luggage just for protection.  To check out more click here.
I have received a great deal of information on mold and mold removal and have turned this information into pdf documents for easy download and reference. 
After having read the documents shown above and you decide that you would like to purchase the Young Living Essential oils then please click this link.  Two options will be provided: be a retail or wholesale purchaser and my ID will be 1103165 in the name of Marilyn Vine.
If you reside in Australia please contact me as special enrolling conditions apply.   If you live in New Zealand then use the link above and your product will be shipped from the US.
If you require further assistance click this link or use the email form below.

Diffusers


I feel that the Young Living AromaLux™ Diffuser would probably be the most appropriate diffuser to use to assist in mold removal.    Click here for more information.
Marilyn trusts that the information on this Mold Removal page has provided you with an insight into this problem and may have answered some questions on reactions that you have been experiencing and not knowing what has caused them.    Perhaps you would be good enough to share this information with your family and friends.
Return Mold Removal back to Home Page
.