5G technology – Weaponized warfare
Marilyn Vine's 5G technology page is designed to bring together many of the articles that she is reading about.   The more she learns the more important it becomes to share this knowledge with others.   In the United States there are laws being passed to over-ride local government decisions as to whether to install this technology on the streets, place towers in schools and in hospital grounds.   To me it seems to be an all out assault on human health, our animals, wildlife and possibly even the environment itself.  Internet speed should not be the over-riding factor.  Health and safety should be.
I will place all the new information directly under the bookmark so please keep a note of this page to keep yourself up-to-date with new information.    I believe that forewarned is forearmed and that we should all put into place as much protection that is within our power to do so.  People should all start speaking up and standing up for their right to live in safe environments.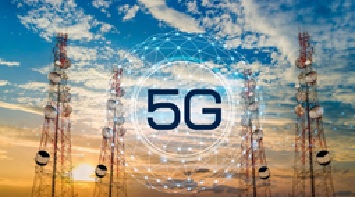 Marilyn will provide excerpts from 5G technology articles and provide the source reference and it is recommended that you read the entire article to fully understand what is unfolding in this world of ours.
Bookmark this 5G technology page to see new links as they come to hand.


We will all be zapped
Activist Posted dated 13 December 2018 published this 5G technology article "Physicist warns: Newly approved 5G tech could "irradiate everyone".  Here is an excerpt:
"Wireless networks are composed of cell sites divided into sectors that send data through radio waves. … Unlike 4G, which requires large, high-power cell towers to radiate signals over longer distances, 5G wireless signals will be transmitted via large numbers of small cell stations located in places like light poles or building roofs. The use of multiple small cells is necessary because the millimeter wave spectrum — the band of spectrum between 30 GHz and 300 GHz that 5G relies on to generate high speeds — can only travel over short distances and is subject to interference from weather and physical obstacles, like buildings.
It is this necessity for many, many small cell stations located all over the place that makes 5G so dangerous. It means that far higher levels of radiation will be everywhere. Scientists around the world are alarmed by what all this radiation will mean for human beings. Physicist Ronald M. Powell, Ph.D., has warned that it will "irradiate everyone," and geneticist Dr. Mae-Wan Ho says that the presence of so much radiation can be likened to being immersed in "a sea of microwaves." (Related: 5G tech fast-tracked to get pushed into our homes by next year.)

Irreversible damage to children's brains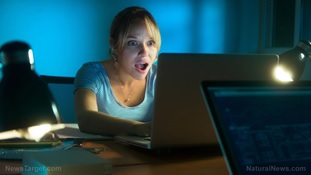 NaturalNews dated 13 December 2018 published this disturbing article "Researchers confirm excessive screen time can irreversibly harm kids' brains".  A short bit on the article and Marilyn Vine asks
WILL YOU LIMIT THE CHILDREN'S USE OR WAIT UNTIL THERE IS ABSOLUTE PROOF?
Digital devices and other electronics are at the top of many kids' wish lists this holiday season. If you're considering upgrading your teenager's cellphone or getting your preschooler their first tablet, you might want to keep in mind the early results of a groundbreaking study that confirms many parents' fears about the effects of all that screen time.
The preliminary results are in on a huge study carried out by the National Institutes of Health. The $300 million project known as the Adolescent Brain Cognitive Development Study enrolled 11,874 children aged 9 and 10, 2,100 of which are twins or triplets. The study will follow the children throughout young adulthood at 21 research sites in the U.S.



Demands on Safety now arising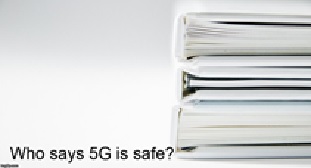 Activist Post dated 4 December 2018 published this 5G technology article "Senator Demands Proof That 5G Is Safe. So Does The National Institute For Science, Law & Public Policy".   Here is an excerpt and I guess we would all like to know the answer to the question being raised.
"WASHINGTON–(BUSINESS WIRE)–The National Institute for Science, Law & Public Policy (NISLAPP) applauds Connecticut Senator Richard Blumenthal (D-CT) for pressing FCC Commissioner Brendan Carr, Esq. to provide documentation substantiating the Commissioner's remarks defending '5G safety.
NISLAPP seconds this request. Jim Turner, Esq., President of NISLAPP, says:
"NISLAPP considers it a mistake to place new high-frequency radiating antennas in local communities, in very close proximity to homes, offices and schools, when no pre-market health testing at scale has been conducted on the effects of the radiation emitted, to our knowledge, and when much safer hard-wired internet access technologies are readily available. We strongly support Senator Blumenthal's request of FCC Commissioner Carr to provide the documentation evidencing the FCC's 'safety determination for 5G,' along with the supporting scientific citations used in making that determination."


5G being rejected
In a 5G technology article entitled "Cities and Residents Are Rejecting the Federal Government's Roll Out of 5G" dated 23 November 2018.  Here is an excerpt:
"Citizen advocate, Gary Gileno, picked up our feature from last week about three cities in Marin County, California, that rejected the federal 5G roll out. He says that the cities passed ordinances, which carry the force of the law, instead of resolutions that are merely statements of opinion. Gileno stresses the point that city councils legally can reject edicts of the federal government.
.
It is true that cities can be sued by the federal government due to a 1996 law signed by Bill Clinton that says health concerns cannot be used to stop the installation of telecommunications equipment!  However, if the feds sue on that basis, it will not be popular among voters, and probably will not be done except as a last resort. Gileno concludes that it is everyone's personal responsibility to attend your local city council meetings and let your voice be heard on this issue. -GEG"
The important message in the YouTube below is to:
Attend your Council meetings

Support their stand to stop the Federal Government imposing laws that will harm you and your family.


Severe public health repercussions
Activist Post dated 19 November 2018 published this article "5G "Epidemic" to Hit Sacramento, also Los Angeles, Houston, Indianapolis".  Here is an excerpt:
"Officials may say it was a bad flu with strange features that hit Sacramento residents, and that vaccines could not prevent it. They may even blame foreign actors. But the real and very simple explanation will be that Verizon's 5G roll-out in California's capital has severe public health repercussions, just as predicted by international scientists and physicians. These reactions to 5th generation pulsed microwave radiation frequencies will also be experienced in Los Angeles, Houston, and Indianapolis. They are all test subjects in the first large-scale 5G experiments on U.S. populations without full disclosure or express consent.
Pogo said, "We have met the enemy…" This 5G experiment is being conducted by the FCC, the wireless industry and the city of Sacramento, despite California Department of Public Health and the National Institutes of Health research showing present exposures are fraught with risk. State legislators exempted fire stations from 4G/5G "small cell" infrastructure last year in Senate Bill 649 due to the health effects, and granted ADA accommodation at hearings for those disabled by electromagnetic sensitivities. City officials are ignoring the huge public costs from this dense roll-out, despite ample evidence."


Silicon Valley children
Activist Post dated 19 November 2018 published this 5G technology article "Why Are Silicon Valley Workers Banning Their Children From Using Tech?"
David Icke offers an excellent summation of recent news reports that the very same people in Silicon Valley who have offered the world smart technology are looking to restrict it for their own children.
You can also read Activist Post's extensive reporting on this issue from B.N. Frank here.


Clear evidence for heart tumors from cellphone radiation
Dr Mercola dated 14 November 2018 published this 5G technology article "Government Study Finds 'Clear Evidence' for Heart Tumors From Cellphone Radiation".   His story at a glance:
The International Agency for Research on Cancer classified cellphones as a Group 2B "possible carcinogen" in 2011. Since then, evidence of harm has only grown stronger

Two major studies published in 2018 link cellphone radiation to DNA damage and cancer

Research by the National Toxicology Program (NTP) found "clear evidence" for heart tumors in male rats. These tumors started developing around week 70, and are similar to human acoustic neuromas that previous studies have linked to cellphone use

NTP also found "some evidence" of brain tumors and adrenal gland tumors in male rats, as well as "equivocal" or unclear evidence of tumors in female rats and mice of both genders

Corroborating evidence published by the Ramazzini Institute also shows a clear link between cellphone radiation and Schwann cell tumors, but at a much lower power level than that used by NTP, and below the U.S. safety limits set by the Federal Communications Commission


The Hague, Netherlands
Activist Post dated 10 November 2018 published this 5G technology article "Did A 5G Experiment Test In The Hague, Netherlands, Prove Fatal To Birds In Trees?   Here is an excerpt:
"Has it finally happened: Probable confirmation 5G can kill wildlife?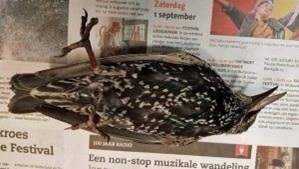 Starlings roosting in trees in a park in The Hague, Netherlands, fell dead from their perches.  A total of 297 dead birds were collected.  Poor birdies!"
However, birds were not the only wildlife seemingly affected.
[N]earby ducks that were swimming seemed to react very oddly as well; they were simultaneously putting their heads underwater to escape the radiation while others flew away, landing on the street or in the canal.[1]
It appears a 5G mast was being tested to see what interferences could occur from
where RF radiation was tested with a peak frequency of 7.40 GHz,
as reported by one source, but still not confirmed.
The "test, [was] in connection with the Dutch railway station, to see how large the range was and whether no harmful equipment would occur on and around the station." [1] 



Is the technology safe for Houston?
Activist Post dated 10 November 2018 published this 5G technology article "Is 5G Safe for Houston? Derrick Broze on The Isiah Factor Uncensored "
Fox 26 Houston's Isiah Carey sits down with journalist Derrick Broze to discuss the 5G roll out taking place in Houston and across the country.
Thanks to Isiah for taking the time to discuss this important issue.  Click this link to read the discussion.
Activist Post advise on the following clip:
*Originally recorded on October 24, 2018 and aired on Fox 26 Houston on October 31, 2018. We do not own the clip, we are airing for educational purposes only. *

Pro Life or Pro 5G Technology?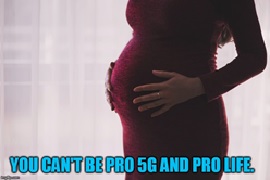 Activist Post dated 10 November 2018 published this 5G technology article "You Can't Be Pro 5G and Pro-Life — Research and Recent Events Prove It "   Here is an excerpt followed by a YouTube
"Being "Pro-Life" means different things to different people.  Some proponents fight to protect the lives of the unborn as well as heinous criminals.
The BabySafe Project is one of many groups that oppose all legislation allowing 4G and 5G small cell tower infrastructure being installed everywhere via the "Race for 5G" and the implementation of "Smart Cities."
Please make sure you read the article in full.

Babies dying in the womb!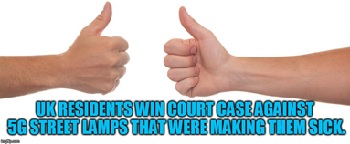 Activist Post dated 10 November 2018 published this article ":Anarchy For The UK: Residents Win Court Case Against 5G Street Lamps That Made Them Sick "  Here is an excerpt:
"Mr Steele, who was part of the IEEE, which claims to be 'the world's largest technical professional organization dedicated to advancing technology for the benefit of humanity', said: 'We are seeing babies dying in the womb as these transmitters are situated outside people's bedroom windows.  It's a humanitarian crisis."



5G Towers showing serious health effects






Cities to be exposed to untested microwave pollution
NaturalHealth365 dated 7 November 2018 published this article "Radiation WARNING: 5G-ready cities expose the population to untested microwave pollution"   Here is an excerpt and once again make sure you read the entire article.
"Hellbent on being the first U.S. carrier to debut the 5G mobile network and matching smartphones, telecommunications giant Sprint is racing to roll out this new 5G technology – this year!  But, many people are waking up to the health threats posed by this wireless technology.
The carrier recently proclaimed that six US cities – Atlanta, Chicago, Dallas, Houston, Los Angeles and Washington, DC. – are "ready for 5G."  But, in its headlong rush to roll out 5G, Sprint seems only too happy to ignore the prospect of increased EMF radiation – and the health risks that will accompany it."


California seeking support people
The Every Day Concerned Citizen dated 8 October 2018 published this article "Groundbreaking Bill Proposal Prohibiting Organized Covert Torture Effected With Electronic Weapons & Organized Stalking Under Review By State Legislators In California; Support Needed".  Here is an excerpt and please make sure you read the entire article:
"Concerned residents of California are rallying behind a groundbreaking bill proposal on Organized Torture authored by Dr. Tomo Shibata, author, acclaimed human rights analyst and sociologist holding an interdisciplinary Ph.D with high distinction from the School of Advanced Studies in Social Sciences (Paris, France), and currently presented to select legislators in the California State Legislature."

3 Californian Cities vote to stop installing 5G Towers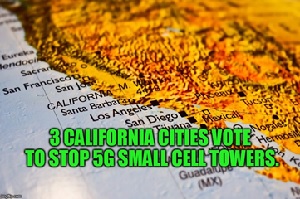 Activist Post dated 13 September 2018 published this article"Three California City Councils Vote to Stop Installing 5G Small Cell Towers!"
"Hooray for Mill Valley, San Anselmo, and Ross, CA:
The city council of Mill Valley, CA, a wealthy city north of San Francisco, voted unanimously to effectively halt installation of new small cell towers to accommodate 5G technology over health concerns. The "urgency ordinance" will bar applications for 5G towers while the city drafts a more permanent rule.
The city council had received 145 pieces of mail concerned about negative health impacts, reports TechCrunch, compared to just five letters in support of small cells. The concern is over the impacts of exposure to electromagnetic fields, although the small cell antennas for 5G emit less radiation than those used for 4G."
With the vote, Mill Valley became the third community in Marin County to pass a similar ordinance, following San Anselmo and Ross.

Lethal attacks coming from microwave towers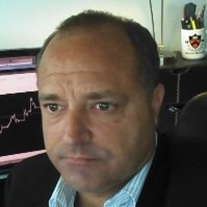 The Common Sense Show advises that former DARPA Senior Scientist, Dr. Paul Batcho, asserts that cell phone towers pose an intentional and immediate lethal threat against the general public of the United States.
Dave  Hodges advises "It is an old issue, but with a new revelation by the most credible insider source to date. Recently, I was contacted by Dr. Paul Batcho. Batcho is a former DARPA senior scientist who worked at Los Alamos and held a top secret security clearance. In short, Batcho asserts that clandestine forces are purposely engaging in "acts of terrorism" against the general public through emission of dangerous frequencies from cell phone and microwave towers in the St. Petersburg/Orlando/ Tampa, Florida area.
Before launching into a revelation of the stunning claims presented to me by Dr. Batcho, let's establish his crediblity as a reliable witness."
Click this 5G technology link to learn more.

Health Disaster
23 August 2018 - 5G will be in every major U.S. city by 2020

According to Dr. Cousens, there are plans in place to install 5G technology in at least 11 cities this year, and in all the major U.S. cities by 2020. Why is this a problem? Well, the disastrous health effects of exposure to even 3G technology have already been documented in over 900 studies. (Related: 5G is already linked to rising health problems … concerns about "health calamity" on the rise.)
Dr. Cousens says that while humans can cope with the effects of EMFs for about three years at most, thereafter serious problems start to arise and we become more susceptible to circulatory, mental, digestive and immune diseases. This type of exposure may be a large contributing factor to the fact that about 40 million people are depressed, 10 million of them acutely (or severely) so. This has resulted in huge numbers of Americans being prescribed toxic antidepressants.


Opposition to 5G in Europe
Activist Post dated 6 July 2018 published this 5G technology article "Activism Against 5G In Europe Sets Examples For Others To Follow."  Here is an excerpt from the article and it is recommended that you read the full article.
Our press briefing was held Thursday 28 June 2018 in Paris.  Dr. Marc Arazi, President of the NGO, Phonegate Alert, together with two members of the scientific committee, Dr. Devra Davis (USA), President of the NGO, the Environmental Health Trust, and Dr. Annie Sasco, former chief of a research unit, at IARC-WHO, called for the withdrawal of millions of mobile phones that present a risk to health, particularly of children." [….]
"For her part, Dr. Annie Sasco recalled the basis on which IARC correctly classified radiofrequency electromagnetic fields in 2011 as belonging to group 2B, possible carcinogens for humans. Since 2011, new epidemiological studies (Cephalo, CERENAT) have confirmed the increased risk of brain tumors for the most exposed persons (intense use of the phone, long duration in terms of years of use, with an excess risk for people who started using the phone at an early age, and also an excess risk for the most exposed areas of the brain, especially on the side of regular phone use)." [….]
"Finally, Dr Devra Davis, President of the Environmental Health Trust, stressed the increased risks for children: "My research and the work of dozens of other scientists show that sperm is damaged by cell phone radiation. The Cleveland clinic advises men who want to become fathers to take phones out of their pocket. The State of California also says people should keep phones off the body."
Check out Dr Devra Davis YouTubes
You can purchase the Biozen Patch by clicking this link.   Such a small price to pay for such protection!

5G technology is disruptive


Activist Post dated 4 July 2018 published this 5G technology article "Verizon Chairman and CEO, Lowell McAdam, "5G is Very Disruptive Technology." Let Me Count The Very Disruptive Ways."  
On June 25, 2018, Verizon Chairman and CEO, Lowell McAdam stated in a CNBC interview that
5G will have a positive impact.

5G is very disruptive technology.



5

G Technology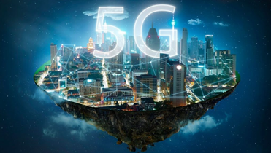 Activist Post dated 3 June 2018 posted this article "Factual Microwave Radiation Research Consumers Need To Know Before Embracing 5G".  The article goes on to say:
"The U.S. military has pressed hard for each generation of microwave updates to the point where 5G is their "war weapon" that will be pressed in to civilian use for higher speed Wi-Fi."
5G technology would ask that you read the full article to ensure you totally understand the implications of this technology.


More information on 5G and the push to have it installed
Click this 5G technology link to read the myriad of information that Jon Rappoport has put together dated 26 March 2018.