Heart Health and CoQ10

Maintaining heart health would be one of the most important factors in keeping you healthy!
There are so many pharmaceutical drugs available to doctors to "help" the health of your heart and just so many of them cause people other problems which means further drug taking.
Marilyn Vine comes from a place of providing information to assist you in making informed decisions with regards to your overall health. Yes, I am aware that there will be times that people will need to resort to these drugs.    All I ask is that you try and maintain your own health as naturally as you can.

Heart Surgeon speaking out

NaturalNews dated 15 October 2015 brings heart health information released by Dr Dwight Lundell.  Dr Lundell is a retired heart surgeon and Chief of Staff and Chief of Surgery at Banner Heart Hospital in Mesa, Arizona.   He has made the following statement:
"As a heart surgeon with 25 years experience... today is my day to right the wrong with medical and scientific fact.

I trained for many years with other prominent physicians labeled "opinion makers." Bombarded with scientific literature, continually attending education seminars, we opinion makers insisted heart disease resulted from the simple fact of elevated blood cholesterol. The only accepted therapy was prescribing medications to lower cholesterol and a diet that severely restricted fat intake. The latter of course we insisted would lower cholesterol and heart disease. Deviations from these recommendations were considered heresy and could quite possibly result in malpractice. It Is Not Working!

These recommendations are no longer scientifically or morally defensible.   Source"
Click this link to read the NaturalNews article.

Is this what really causes it?


Interested in products for heart health?  Here is a product containing a multitude of Vitamins and Minerals including the B Vitamins.  Click this link.   For more information on what is contained in Encompass 360 click this link.  Also for information on the Omegas – click this link


Liver Health and Cholesterol

Dr. Bob DeMaria discusses liver health in this video. Most people don't think about their liver health or how to improve it. Dr. Bob has some warnings about a fatty liver and what you can do to not only improve your liver health, but help maintain healthy cholesterol with just a few simple tips. 

Amazing Heart Testimonial     
New Scientific Study

Attached is a wonderful heart health testimonial which  includes information on a new scientific study which possibly provides some insight into why Bill achieved this remarkable recovery.   Click this link.
All new heart health information will be posted under this bookmark.  Some articles will always remain above the bookmark.
Bookmark this page to see new links on heart health as they come to hand.


Dr Andreas Moritz
Listen to Dr Andreas Moritz on "Can heart attacks be 'sudden'? In this interview from 2009, Andreas Moritz says no, unless it's from a rare event. But he says most heart attacks are the result of many other health problems that have gone unchecked."

CoQ10   
The benefits

NaturalHealth365 on 6 April 2015 brings information on the benefits of CoQ10 saving severe heart failure patients from premature death.         Click this link to read the article.



Does sugar have an impact on your blood pressure?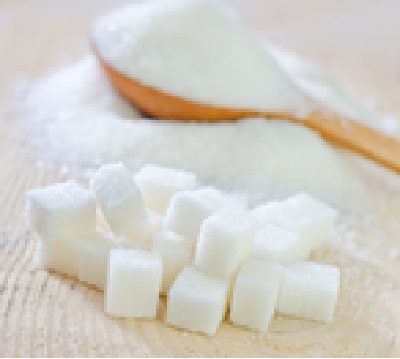 GreenMedia on 22 December 2014 brings information published in the British Medical Journal OpenHeart which points to sugars, particularly fructose, as a bigger threat to blood pressure and heart disease.   It also speaks about salt and that the research around this is "shaky".   The article even goes as far as saying that cutting salt may increase your risk of fatal heart disease.
I personally use Himalayan salt which is known to have many health benefiting attributes.
Click this link to read about the new research.


Celtic and Himalayan Salt
GreenMedia on 15 February 2013 brings information on using real salt:
"Unrefined sea salt is healthy. The blood-pressure-raising effect of table salt can be due to its high content of sodium with not enough magnesium to balance it. This has a magnesium-lowering effect that can constrict the arteries and raise blood pressure. Real salt (of various kinds) contains plenty of magnesium and other important minerals, which is why it usually does not affect blood pressure in a negative way.[1]"
It is important that you only use Celtic Sea Salt or Himalayan Salt to ensure you are using only the very best.  Click this link to read the full article.
Attached is a wonderful heart testimonial and also a new scientific study which possibly provides some insight into why Bill achieved this remarkable recovery.   Click this link.

Beta Blockers
Please take the time to listen to the interview with Dr Mercola and Andrew Saul of Orthomolecular Medicine.
On 29 January 2014 Dr Mercola advises:
"European doctors may have caused as many as 800,000 deaths in five years by following a guideline to use beta-blockers in non-cardiac surgery patients—a guideline based largely on discredited science
The discredited researcher, who was fired for scientific misconduct in 2011, was also the chairman of the committee that drafted the European treatment guideline"
After listening to the YouTube you may care to click this link and learn about a "total wellness supplement" to help bring balance into your life.     You may also wish to click this link and learn about a product that may assist in helping normalize your blood pressure and control your cholesterol so that hopefully you will never need to resort to beta blockers.
Click this link to be able to source the products directly

.   My name is Marilyn Vine and my ID is 10146519

Aspirin
Dr Mercola advises on 4 August 2014 that the FDA have now reversed their position on aspirin for preventing heart attacks and now believe it could cause more harm than good.   Click the link to learn more.

Saturated Fats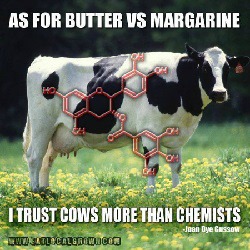 Many years ago I learned about the harm of using margarine.   It is a very toxic product due to the fact that the ingredients used to make margarine are heated to a very high intensity and thus become carcinogenic or suspected carcinogenic.   I changed back to using butter early 1990s and won't buy all the easy spreads, olive oil type products – the only thing I purchase is butter.    Now read what Dr Mercola has to say about saturated fats.
Dr Mercola on 27 July 2014 provides heart health information on the myth that people who eat more saturated fats do not have more heart attacks than people who eat less.  Click here to read the article and then listen to the YouTube.

Tomatoes versus Statins
Green Media on 24 June 2014 provide information on lycopene an ingredient contained in tomatoes.   The article goes on to say:
"They also noted that the 53% improvement in endothelial function from 7 mg of lycopene was comparable to the effect other studies found with 20 mg of the drug simvastatin in high cholesterol patients.[ii]  But the lycopene was able to effect improvements that went beyond statin therapy in these patients with atherosclerosis.
And of course, lycopene does not have the problems related to statins which have been found to have over 300 adverse health problems.   
Lycopene is found naturally in tomatoes.  It's more potent when it's pureed and cooked.  Its power is also enhanced when cooked or consumed with olive oil, as is common in Mediterranean countries.
Click this link to read the full article.

Cleansing your arteries


GreenMedia on 6 May 2013 [reposted in May 2014] posted an article on a new study published in the journal Atherosclerosis confirming that pomegranate extract may prevent and/or reverse the primary pathology associated with cardiac mortality.
One of the liquid supplements that I take contains pomegranate fruit concentrate plus many more ingredients which I am sure would assist with your heart health.   Click this link to learn more.

Myth of Bad Saturated Fat
Prevent Disease dated 24 October 2013 has a cardiologist speaking out on the Myth of bad saturated fat and stating that carbs are more damaging than butter.
I personally have resorted back to using butter in the early 1990s when I learned that margarine and canola oil in their processing are denaturized and become carcinogenic.
Please take the time to read the article.

CDC admits salt may be good for you!
I did not need to have the CDC tell me that salt may be good for me – I already knew that!   I have been using Himalayan salt in copious amounts for many years.   Not only do I cook with it and sprinkle it over my meals but we use it in bathwater to help expel toxins from the body. If I get a cramp or have difficulty in sleeping a couple of bits of Himalayan Salt on the tip of the tongue works wonders.  I believe it has to do with all the minerals contained therein.
Click on the link from Prevent Disease dated 21 June 2013 to read more. 

The Omegas
Dr Mercola on 21 February 2013 brings information on the Omegas.   He goes on to say in this article:
If you want to increase your overall health and energy level and prevent health conditions like heart disease, cancer, depression and Alzheimer's, rheumatoid arthritis, diabetes, ulcerative colitis, and a host of other diseases, one of the most important strategies at your disposal is to increase your intake of omega-3 fats and reduce your intake of processed omega-6 fats""
Click on the first link for the full article and this link will provide a good source of all the Omegas

L Arginine
L Arginine is an amino acid and is known as an immune booster and its ability to help with cardiovascular health in regulating blood flow and blood clotting.
L Arginine is also known to assist with immune function, liver function, communication among nerve cells and even for sexual arousal.
Dr Robert Atkins in his book Dr Atkins' Vita-Nutrient Solution tells us that L Arginine is more effective in lowering cholesterol than any other amino acids.
Arginine is a nutritionally essential amino acid required for survival of the embryo, fetal and neonatal growth and is also involved in the maintenance of vascular tone and hemodynamics.  To read more on a study Arginine Metabolism and Nutrition in Growth, Health and Disease" click on this link.   


Lowering heart disease
Heart Health:  On 18 April 2011 NaturalNews brings us information on a new study that shows the importance of this vitamin on vascular health.   This study is showing that when we have high levels that we experience improved cardiovascular health which naturally reduces our risk of heart disease. 
Two different products: one that will provide you with Vitamin D as Cholecalciferol  with your required daily intake plus Selenium.  The second product is an amazing antioxidant which includes Acai.    Click on the links and read more about the products.   If you find the products are of interest to you then click this link to access the website.  My name is Marilyn Vine and my ID 10146519.

Better Heart Health linked to Vitamin K2
Heart Health - 16 April 2008:  A study has found that an increased intake of Vitamin K2 from dietary sources may reduce the build up of calcium in arteries that leads to hardening of the blood vessels.
A higher intake of K2, but not K1, was associated with a 20 per cent reduction in calcification of the arteries, according to findings published in the journal Atherosclerosis.
"This study shows that high intake of menaquinone [K2], but probably not phylloquinone [K1], is associated with reduced coronary calcification. Adequate intakes of menaquinone could therefore be important for the prevention of cardiovascular disease," wrote lead author Joline Beulens from the University Medical Center Utrecht.
The study, which examined the dietary habits and cardiovascular health of 564 post-menopausal women, adds to a growing body of science linking the vitamin to improved heart health.
However, as the researchers state, results have been inconsistent, potentially due to "different effects of phylloquinone and menaquinone on coronary calcification", they said.
Atherosclerosis, known as hardening or furring of the arteries is a key risk factor for cardiovascular disease, the cause of over 50 per cent of deaths in Europe and the US.
I hope that you have enjoyed reading this Heart Health Page and that you would be happy to send this link through to your friends.

Return Heart Health to Home Page
Health Information