Inspirational and Motivational
Marilyn Vine has great delight in sharing this Inspirational page with you.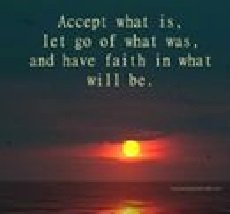 Over the years I have received numerous emails with delightful tales or absolutely gorgeous pictures or even some amazing photos that makes you wonder how the person was able to capture the moment.   A great many of these emails makes me:
Pause and think about myself.
What I am doing.
Where I am going and
Why I am doing it!
I truly believe that a great deal of the information I have received has transformed my life and that I am a much better person for it.   With this in mind I would like to share just a few of the items and I hope you enjoy this inspirational page as much as I have.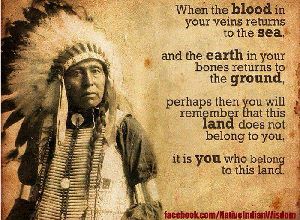 Buddha on Anger



Erosion of the Powers that Be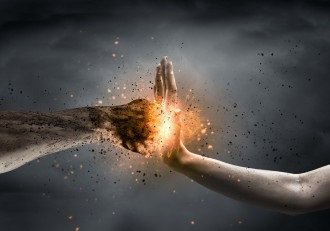 Zen Gardner in an article in Wakeup World on 29 May 2016 brings delight to my heart this wet morning (31 May).     Here is the start of the article which has inspired me to keep on keeping on and helping people to "awaken" and understand the things that are being perpetrated and how we can overcome them.  I am grateful to have this website to be able to get many messages out to as wide a range of people as possible and if you agree with what you are reading I would ask that you forward this information on to others to assist in their awakening.
"Here's an interesting dynamic that's clearly at play in our ongoing reality. You can treat this as a "what if" perception or however you like, but I actually think the parasitic "powers that want to be" have a very real respect for people who "get it". They not only get a kick out of us tracking them, but more importantly many levels of the cabal actually learn from us since they're so helplessly blinded by their own compartmentalized program.   Stay with me, this understanding is extremely empowering"
"There are a thousand hacking at the branches of evil to every one who is striking at the root." – Henry David Thoreau
This is a message from Karl Moore from a dying friend



Solar energy to remove carbon emissions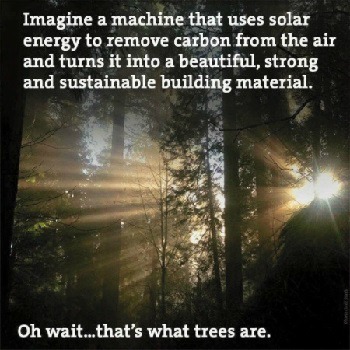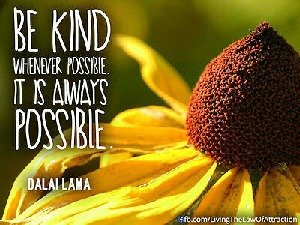 The importance of our pineal gland in our spiritual connection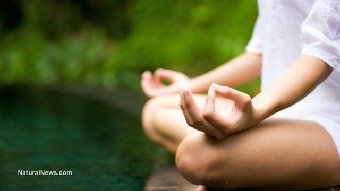 On 29 December 2015 NaturalNews provides information on how Glyphosate, vaccines and fluoride are destroying our spiritual connection.   Click this link to read the article on the calcification of our pineal gland caused by these means, many of which are inflicted on us despite our desire not to use them.   Also use the left menu bar to read the many articles contained on glyphosate, vaccines and fluoride.

The Maharishi Effect

The following YouTube covers the powers of group meditation and the effect that it can have in promoting world peace and an improvement in everyone's life.



Gratefulness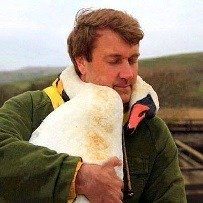 A friend sent this through to me and I wanted to share it with others:
While rescuing injured birds the swan wrapped his neck around the rescuer's neck.   Usually swans are very territorial and don't like human company, but Richard Wiese experiences a moving and wonderful moment during a rescue operation executed with several of his friends from a Foundation aiding and rescuing injured birds in England.  This is how he describes this moment:
"I lifted him, gently pressed on his chest so that he felt confident and safe.
After a few moments the swan stopped resisting and literally wrapped himself around my neck.   I could feel his heart beating besides mine.  I wanted to shut my eyes in order to enjoy this moment completely.  It's really a wonderful feeling when you sense   a true connection and mutual trust- when an animal realizes you mean him no harm".
"Rescuing one animal may not change the world, but for that animal, their world is changed forever!" - Unknown

Helping to avoid wars

It would be wonderful if this was the secret to stopping wars!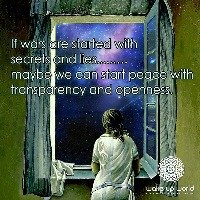 Forgiveness




The Cure is for You shared a prayer of forgiveness with me on 8 August 2015.   I believe, like they do, that forgiveness is a very important aspect in our lives.   I believe that if we harbor resentment or anger in our bodies that events that may have occurred during our lifetime will, in time, manifest as illness in our lives.  It is very important to forgive.   Please click this link to read or download their prayer.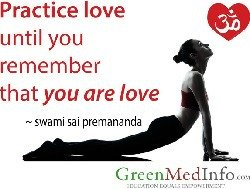 Bookmark this page to for new inspirational articles.


Three Secrets of Fatima Documentary


How Essential Oils may help you
Using Essential Oils goes right back to Egyptian times and throughout history users of Essential Oils believe that the fragrances via stimulation help the body.    Click this link to read about Essential Oils that you may like to use during prayer or meditation.



New Zealand




Amazing photos from the Hobbit







I would like a shop like this where I live







We are One!




On a lighter note

Swan Lake with a difference





New Zealanders in the News




Sport NZ & Hillary Expeditions




Cook to Cook 
Take a few minutes out of your busy day to watch this inspirational YouTube and learn about the Cook to Cook.  I personally know Sarah Wilson and Bridget Janse and know the intense trauma that Sarah suffered from being buried in the avalanche last year and how lucky she is to be alive, but she is right.  We all have to face our fears and move on.    People like Sarah and Bridget who undertake these adventures should be applauded and should be held up as an inspiration to our young people to do something worthwhile with their lives instead of just blobbing in front of TV or playing video games.  

What a wonderful world!


Indian Astrology
Provides online Accurate Indian Vedic Astrological Prediction with Kundli Reading, Matching, Free Remedial Astrology, Free Hindu Astrology with Zodiac Rashi Sign by Daily, Weekly, Monthly, Yearly Forecast.

An Irish Blessing
Please click on the link and watch the video with the wonderful Irish scenery, singing and finally the blessing being bestowed upon you.



Enjoy Life's Journey
The choice is yours!



Utterly amazing picture!
Click on the link and read the story of a fetus just 21 weeks old that required surgery.  Look at the picture and see what the baby did when the surgeon had completed his procedure but had not yet sewn mum up!    It is an awesome picture and one that should bring us all back to reality of what is important in our lives. 

World Talent
The following two Youtubes are of two amazing young men.  One from Korea and the other from Australia.  The Korean Boy, Sung—bong Choi has looked after himself from the age of 5 and lived rough for the next ten years.    Take a look at the faces of the judges and the audience when he begins to sing!
This one is of Chooka!    The most amazing 16 year old pianist I think you will ever hear!   He just makes his music from his heart as he plays.   An incredible performance



An inspirational song




You Raise Me Up by Josh Groban
Take five minutes and have your spirits uplifted by this song.



Igniting your soul
I would like to share this inspirational email with you, which I received in January 2011.
Man is free the instant he wants to be.

All limitations are self imposed.

While we are postponing – life speeds by.

More powerful than the will to win is the courage to begin.

Happy are those who dream dreams and are ready to pay the price to make them come true.

Life is not about finding yourself – it is about creating yourself.

What lies behind you and what lies in front of you pales in comparison to what lies inside you.

Imagination is everything – it is a preview of life's coming attractions.

Things may be acquired – abundance must be tuned into.

When you are going through hell – keep going – Sir Winston Churchill

Happiness is a butterfly, which when pursued is always just beyond your grasp, but which, if you sit down quietly may alight upon you.

Measure your life in love.



Animals instinctively know
This is a truly inspirational story on how a dog helped a woman survive her cancer.   Click on the link and read what happened.  
Over the years I have received many inspirational and motivational stories.   Some of these have had a profound effect on my life.   I like to believe that I am a much better person for having read some of these articles.   I believe that Dr Ihaleakala Hew Len Ho'oponopono Prayer was one of these profound inspirational experiences.  Do you have any inspirational stories that you would like to share with me, if so please contact me in the form provided below.  I put together a free ebook which you are welcome to download.   



A tribute to "Mothers"
Mothers as seen in the eyes of 4 year-old-children and adults up to the age of 65 years.  Click on the link and have a read. 

A parent's job descriptions as brought to you by Inspirational Page!
Would you have applied for this position if you knew all this?  Click on the link to read.



Smart cell phones
Do you know some of the "smart" things that your cell or mobile phone can do.  I was quite intrigued by the information and thought I would share it with you on my Inspirational page. 
Sometimes I feel great when I see things like the story below and my hope for peoples of the world soars.  This is so special that I feel it warrants being posted in full on Inspirational Page instead of a click in.



The prayer that shook the world
When Minister Joe Wright was asked to open the new session of the Kansas Senate, everyone was expecting the usual generalities, but this is what they heard:
"Heavenly Father, we come before you today to ask your forgiveness and to seek your direction and guidance.
We know Your Word says, "Woe to those who call evil good", but that is exactly what we have done.
We have lost our spiritual equilibrium and reversed our values.
We have exploited the poor and called it the lottery.
We have rewarded laziness and called it welfare.
We have killed our unborn and called it choice.
We have shot anti-abortionists and called it justifiable.
We have neglected to discipline our children and called it building self esteem.
We have abused power and called it politics.
We have coveted our neighbor's possessions and called it ambition.
We have polluted the air with profanity and pornography and called it freedom of expression.
We have ridiculed the time-honored values of our forefathers and called it enlightenment.
Search us, Oh, God, and know our hearts today; cleanse us from every sin and set us free.
 Amen!"
The response was immediate:
A number of legislators walked out during the prayer in protest.
In 6 short weeks, Central Christian Church, where Rev. Wright is pastor, logged more than 5,000 phone calls with only 47 of those calls responding negatively.
The church is now receiving international requests for copies of this prayer from India, Africa and Korea.
Commentator Paul Harvey aired this prayer on his radio program, "The Rest of the Story," and received a larger response to this program than any other he has ever aired.
With the Lord's help, may this prayer sweep over our nation and whole-heartedly become our desire so that we again can be called: "one nation under God."
If possible, please pass this prayer on to your friends. "If you don't stand for something, you will fall for everything."
Think about this: If you forward this prayer to everyone on your e-mail list, in less than 30 days it would be heard by the world.
Something a bit different on Inspirational page.



A little bit of science
A friend sent me through these links and I thought that they may be of interest to you.  Something pleasant to read and learn from Inspirational page!
These pictures come to us from "Thunderbolts Picture of the Day"
Stars in Collision Part 2 - Nov 02, 2009
Astronomers have recently discovered a band of energetic neutral atoms around the sky. This discovery supports the hypothesis that the Sun captured a previously independent Saturnian system, in which Saturn was the brown-dwarf primary for the planets Earth, Mars, and Venus. 
Greater and Greater Attractors - Nov 03, 2009
Galaxy clusters are being pulled by a force emanating from "beyond the horizon" of the universe. Could electrified plasma be the culprit?
Pulsar Convolutions - Nov 04, 2009
Can stars rotate faster than a power tool? 
Astronomers say that exploding bubbles of magnetic energy might have helped form galaxy clusters. 
How Are Stars Born? - Nov 06, 2009
It is commonly assumed that stars are gravitationally compressed hot gas. 
Had you ever seen photos like this before?   If not I am glad that you found them on Inspirational Page.



Old age in the eyes of a chil
d!
Inspirational brings you a rather poignant story written by a child.   Is this really how grandchildren perceive their grandparents these days?  Rather a sad old world if this is true!
RETARDED GRANDPARENTS
(This was actually reported by a teacher)
After Christmas, a teacher asked her young pupils how they spent their holiday away from school.  One child wrote the following:
We always used to spend the holidays with Grandma and Grandpa.  They used to live in a big brick house but Grandpa got retarded and they moved to Arizona .  Now they live in a tin box and have rocks painted green to look like grass. They ride around on their bicycles and wear name tags because they don't know who they are anymore.

They go to a building called a wreck center, but they must have got it fixed because it is all okay now, they do exercises there, but they don't do them very well.  There is a swimming pool too, but they all jump up and down in it with hats on.

At their gate, there is a doll house with a little old man sitting in it. He watches all day so nobody can escape.  Sometimes they sneak out, and go cruising in their golf carts.

Nobody there cooks, they just eat out.  And, they eat the same thing every night – early birds.

Some of the people can't get out past the man in the doll house.  The ones who do get out, bring food back to the wrecked center for pot luck.

My Grandma says that Grandpa worked all his life to earn his retardment and says I should work hard so I can be retarded someday too..  When I earn my retardment, I want to be the man in the doll house.  Then I will let people out, so they can visit their grandchildren.
Inspirational page would like to bring you an inspiring story.  Something that we should all give some consideration to and perhaps even change our outlook on life and look into ourselves to see what we too can do to help this world of ours become a better world for us to live in and for our children and grandchildren.



Nomination for Nobel Prize Winners
I enjoy publishing articles like this in Inspirational page.  If only there were more people in the world like this man!    Click on the link and read the article.  Once you have read it I am sure that you would agree that the world would be a better place!
I hope you have enjoyed my Inspirational page.