Fluoridated Water – Statistics prove massive increase in cancer rates
Fluoridated Water page is the fourth page on fluoride that Marilyn Vine has on this website.  
The links below will take you to the other three pages if you would like to look at earlier information.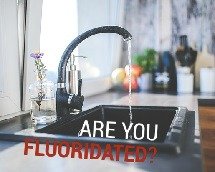 Report on Fluoride's toxicity



Activist Post dated 10 May 2023 published this fluoridated article "NTP Advisory Board Unanimously Votes to Accept Report on Fluoride's Toxicity".
Once again the release of the report being held up for minor adjustments.  They just don't want the toxicity of fluoridation to become public knowledge!
Activist Post dated 6 January 2023 published this fluoridated water article "Internal CDC Emails Claim Assistant Secretary for Health Blocked Release of Fluoride Review".
Emails between the U.S. National Toxicology Program and the CDC claim that Assistant Secretary for Health Rachel Levine prevented the release of a long-delayed review on the toxicity of fluoride.
Newly released emails reveal that leadership within the US Centers for Disease Control and Prevention and National Institute of Health acted to prevent the release of long-delayed review of fluoride's toxicity by the National Toxicology Program. The emails specifically claim that Assistant Secretary for Health Rachel Levine intervened to stop the release of the NTP review, also known internally as a monograph.
Personally, I believe, that the Authorities are hiding what many of us know that artificial fluoridation has a toxic effect on the body and in particular for the bones in the body to remineralise and heal hence we see all the knee, shoulder and hip operations.


New StudyLow
Iodine In Pregnancy Worsens IQ Loss From Fluoride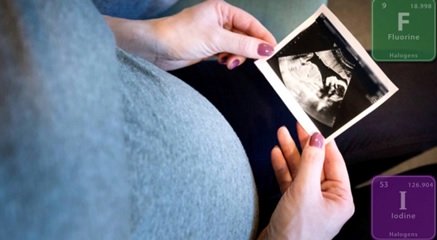 A new study from Canada published this week in the journal Nutrients, found that pregnant women who had low iodine levels and elevated fluoride had boys who suffered an average IQ loss that was 58% greater than the already significant IQ loss from elevated fluoride alone [Goodman 2022]. Artificially fluoridated drinking water was the main source of the fluoride. The boys of women with low iodine levels lost, on average, 9.3 IQ points, while those of mothers with adequate iodine lost 5.9 IQ points, for every 1 mg/g increase in mother's urine fluoride concentration.* In previous work in the same group of pregnant mothers, drinking water fluoridated at 0.7 mg/L was associated with an increase of roughly 1 mg/g in urine fluoride [Till 2018].
Click this fluoridated water link to read entire article and to find other studies



Fluoride Spill Eats Concrete In Driveway  
27 May 2022 Principia Scientific brings yet another article on fluoridated water "Fluoride Spill In Illinois USA Eats Concrete In Driveway".   The article goes on to say:
Once Hydrofluorosilicic Acid that's collected from phosphate Fertilizer Industrial Plants is added to our city drinking water in USA they change the name to fluoride…
Fluoride is just a generic term to hide what the government is really adding to our water. – Fluoride will cause a lifetime of sickness, cancer and early death. Do you want proof? –
150+ Fluoride facts, horror stories and cover-ups Link
Fluoride eats through concrete & steel but it's safe to swallow says the "Government Paid Scientist experts"
This is what the federal government adds to your city drinking water and many food/drink products, gee isn't that wonderful. Now your know why so many children have cancer, fluoride is the number one cause of cancer.

Dangerous Water Fluoridation
 
 It is suggested that you click this link to learn more about how this fluoridated water has been insidiously implemented since 1946.  
Did you watch the video above?    You might like to read correspondence from the Hon Brad Hazzard MP, Minister for Health and Medical Research dated 4 August 2021 and addressed to Ms Peta Pinson, Mayor, Port Macquarie-Hastings Council.  Here is a link.
You might like to read the Memorandum of Advice to Port Macquarie-Hastings Council by T F Robertson QC dated 17 April 2019.   Here is the link    

Fluorides Effect on the Developing Brain
On 21 April 2021 Fluoride Action Network published this article "Quoted: Top Scientists On Fluoride's Risk To The Developing Brain".
FAN Note: It is vital that pregnant women and parents/carers who formula-feed infants be warned of fluoride's serious risks to the developing brain.  Pregnant women and infants should not be consuming fluoridated water.  Numerous experts in the field of developmental neurotoxicity have equated the loss of IQ from fluoridation to that from childhood lead poisoning.  They include Bruce Lanphear MD, MPH, Christine Till PhD, and Linda Birnbaum PhD, the former director of NIEHS and NTP.
Loss of IQ has lifelong consequences for the individual, and a profound effect on the social and economic well-being of the nation. We urge our supporters to get this warning into the hands of any scientist, doctor, public health official, educator, media outlet or legislator (at any level) they know.

Michigan Governor charged over the Flint Water disaster
NaturalNews dated 17 January 2021 published this fluoridated water article "Former Michigan governor charged for role in Flint water scandal".
Former Michigan Gov. Rick Snyder is facing criminal charges for his involvement in the events that led to the contamination of Flint, Michigan's water supply. Snyder joins other officials such as former state health director Nick Lyon and top aide Rich Baird in the list of indictments, following a new investigation on the scandal.
Flint's water supply was contaminated with lead due to state oversight, subsequently poisoning a number of residents. The contamination also resulted in an outbreak of Legionnaires' disease among residents from 2014 to 2015.

A crime against humanity
Water Fluoridation: A Crime Against the Population & the Environment. Mandated Insanity - obvious to those who have read the factual / ethical Fluoride Journals. Inflicted harm upon those ingesting this classified poison is widespread - Bones, Teeth, Brain, Kidneys, Heart, Tendons, are just some of the many body systems adversely affected. The cost against the Taxpayer to Promote and Instigate this abhorrent practice is almost incalculable. On pages 54 and 55 of this odious document *(Water Fluoridation Code of Practice), our Democratic State Government lists other toxic elements and compounds of concern in the corrosive fluoride waste slurry: they just neglect to inform the trusting electorate of this 'insignificant detail.'
...The document names the following – Antimony, Arsenic, Barium, Beryllium, Cadmium, Chromium, Copper, Lead, Mercury, Nickel, Selenium, and Thallium. This is NOT a complete list of hazards within this 'dental hygiene' stew. Aluminium (as Alum), a floccating agent, is added later to the water. Aluminium plus Fluorides give mounting concern with Alzheimer Disease. And, this document also makes NO mention of the Radionuclides contained within the brew. Some 'water fluoridation sociopaths' have even suggested that Radioactive inclusions 'are just the same as natural background radiation.' Particles of decaying Uranium lodged in our gums, kidneys, liver and bones are no longer simply natural background radiation; it is now our very own personal radioactive travelling companion - cancer is a 'natural' consequence of this, alone...  Appendix 3 – Actions in event of Overdosing (Page 59): 5 i 'Allowing the water treatment plant to run without the fluoride dosing facility to dilute the water in the treated water reservoir (unless there are connections to the main before a service reservoir in which case immediately notify affected residents and provide alternative drinking water supplies).
*Comment: And that, ladies and gentlemen - and 'affected' residents - is PLAN 'B.'

Did you know that fluoride robs your body of magnesium?
Please click on this fluoridated water link to read more about this.


Fluoride harming our children
27 January 2020:   Fluoridated Water brings you Marijus Ambraziunas is a Holistic dentist (Biological dentist), member of IAOMTUK community. Following the latest safety procedures and detoxification practices. Dr Marijus has been working with patients, who have been suffering with chronic health conditions, and in most cases – they had dental issues.

Australia's contaminated drinking water
Fluoridated Water page brings you a study undertaken by Macquarie University on 9 August 2016:  "Tapped out: Dangerous contaminations in NSW household water supplies".
A study by Macquarie University has detected both copper and lead contamination at the domestic consumer's kitchen tap in 100 per cent and 51 per cent of the samples respectively.
Of these detections, copper exceeds Australian Drinking Water Guidelines (ADWG) in five per cent of the samples and lead in eight per cent. Analysis of household plumbing fittings, such as taps and connecting pipework, show these are a significant source of contamination.
To conduct the study, participants were asked to draw samples from their kitchen tap after a nine-hour stagnation period – to simulate filling a kettle first thing in the morning.
Macquarie University's Paul Harvey says the two contaminates, copper and lead, present a concern for public health due to their frequent occurrence and high concentrations.
[Marilyn comment]  Are you aware that artificial fluoride  compounds leach lead from copper piping?   That the fluoride accidentally dropped onto concrete – can dissolve it?   If you speak to your local Council – their water department – ask them how high is the maintenance on their water systems due to fluoride's corrosive abilities.

Studies showing fluoride affects the brain and disrupts sleep
Dr Mercola dated 24 January 2020 published this fluoridated water article "More Studies Show Fluoride Affects Brain and Disrupts Sleep".  
We now know fluoride — which serves no essential biological function7 — actually acts as an endocrine disruptor.8 Exposure has been linked to thyroid disease,9 which in turn can contribute to obesity, heart disease, depression and other health problems.
More disturbingly, fluoride has been identified as a developmental neurotoxin that impacts short-term and working memory, and contributes to rising rates of attention-deficit hyperactive disorder10 and lowered IQ in children.11
In all, there are more than 400 animal and human studies showing fluoride is a neurotoxic substance.12 Many of these studies have found harm at, or precariously close to, the levels millions of American pregnant women and children receive.

Dental Fluorosis and other issues



Chlorine in your tap water
Natural News dated 27 November 2019 published this fluoridated water article "ALERT: Neonic pesticides in tap water react with chlorine to create hazardous chemicals that are 300 times more toxic
[Marilyn comment]   I have known for years that chlorine was just as, if not more, harmful as fluoridated water  and now we have the evidence emerging.
Researchers warn that conventional methods for treating water can trigger chemical reactions in neonicotinoid contaminants. The resulting metabolites are proven to be far more toxic than the original "neonic" pesticides.
Their newest experiment followed up on their discovery of neonicotinoids in tap water sources. The team investigated the risk of the pesticides getting exposed to chlorine-based water treatments and transforming into chlorinated disinfection byproducts (DBPs).
Furthermore, they evaluated the toxicity of the DBP metabolites generated by the chemical reactions between neonics and chlorine. Their efforts received support from the U.S. Geological Survey (USGS) and the University of Iowa (UI).
Analysis of the chlorinated tap water confirmed the presence of desnitro-imidacloprid and imidacloprid-urea, which are both metabolites of imidacloprid. The two formed after the neonic pesticide reacted with the chlorine disinfectant.
Desnitro-imidacloprid possessed 319 times the toxicity of its parent pesticide on mammals. Tests showed that even low levels of desnitro-imidacloprid negatively affected the health of vertebrates.

Eurobodalla Fluoride Issues Inc correspondence with Ministers of Health Federal/State/Territory
Fluoridated water:  Correspondence commencing 3 October – followed up on 28 October and again on 7 November 2019 questioning the "efficacy and safety" of fluoridation as maintained by National Health Medical Research Council (NHMRC).
This is a 70-page report containing all the attachments and too large to email, but it can be downloaded and shared by clicking this link.

Will the United States stop fluoridating its water?
Dr Mercola dated 22 October 2019 published this fluoridated water article "Fluoridated Water May Soon Be Outlawed".
In 2016, the Fluoride Action Network (FAN) and coalition partners filed a petition asking the EPA to ban water fluoridation in U.S. drinking water under Section 21 of the Toxic Substances Control Act (TSCA)

Under the TSCA, the EPA evaluates risks from new and existing chemicals and is supposed to act to address any "unreasonable risks" such chemicals may pose to human health and the environment

The EPA dismissed FAN's petition, prompting the consumer advocacy group and partners to file a lawsuit challenging the EPA's denial

Since then, a number of victories have occurred that are moving us closer to the goal of getting fluoride out of U.S. drinking water

In September 2019, the U.S. District Court for the Northern District of California denied a request by the EPA to delay the lawsuit's upcoming trial date of February 3, 2020, instead maintaining the trial timeline

Protecting your brain from damage
Galactic Connection dated 4 August 2019 published this fluoridated water article "The Spice That Prevents Fluoride From Destroying Your Brain".  Make sure you read the full article and here is an excerpt:  
IN BRIEF
The Facts:This article was written by Sayer Ji, Founder of Greenmedinfo.com where this article was originally published.
Reflect On:Fluoride is found everywhere today, from antibiotics to drinking water, no stick pans to toothpaste, making exposure inevitable. All the more reason why research proving Turmeric can prevent fluoride damage is so promising.
Fluoride's neurotoxicity has been the subject of academic debate for decades, and now a matter of increasingly impassioned controversy among the general public, as well. From 'conspiracy theories' about it being first used in drinking water in Russian and Nazi concentration camps to chemically lobotomize captives, to its now well-known IQ lowering properties, to its ability to enhance the calcification of the pineal gland — the traditional 'seat of the soul' — many around the world, and increasingly in the heavily fluoridated regions of the United States, are starting to organize at the local and statewide level to oust this ubiquitous toxicant from municipal drinking water.
A compelling study published in the Pharmacognosy Magazine titled, "Curcumin attenuates neurotoxicity induced by fluoride: An in vivo evidence," adds experimental support to the suspicion that fluoride is indeed a brain-damaging substance, also revealing that a natural spice-derived protective agent against the various health effects associated with this compound is available.
[Marilyn comment]   Throughout this website I have published the ingredients that form what is called "the most anti inflammatory drink".    I do this every day and have no arthritis, etc or for that matter no illness at all.  I just wish my stress levels were more under control!  Everything is organic that is mentioned below
1/3 tablespoon turmeric – recently purchased a more powerful curcumin-based turmeric
1 tspn cinnamon
About half a tablespoon of honey
Lemon juice – these days I add more as I read about the juice of one organic lemon a day may assist in keeping cancer at bay!
¾ glass of filtered water. 
When I have all the ingredients in the glass, I top it up with boiling water to assist in dissolving the turmeric.
I have also read recently about how black pepper makes turmeric more powerful – many, many times more powerful.     I use food grade essential oils and these days I add a few drops of Black Pepper essential oil on top of the turmeric,    If you would like more information on this then email me.

How governments are poisoning you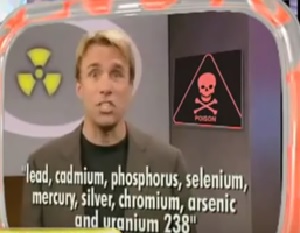 Fluorides link to osteoarthritis
NaturalHealth365 dated 26 August 2019 published this fluoridated water article "The link between fluoride and osteoarthritis".  
Osteoarthritis is now the leading cause of disability in the United States, with the U.S. Centers for Disease Control and Prevention (CDC) reporting that one in three adults suffer from some form of this condition.  And, although Western medicine lists assorted causes for arthritis – such as aging, injuries and stress on joints – many natural health experts maintain that exposure to fluoride in our drinking water is a major contributor to this epidemic.
Over 70 percent of municipal water supplies in the United States still fluoridated water– despite the fact that recent research has shown that fluoridation is associated with a condition known as skeletal fluorosis.

US Information
Childrens Health Defense dated 9 January 2019 published this fluoridated water article "U.S. Water Fluoridation: A Forced Experiment that Needs to End"
The fluoride chemicals added to drinking water are unprocessed toxic waste products—captured pollutants from Florida's phosphate fertilizer industry or unregulated chemical imports from China. The chemicals undergo no purification before being dumped into drinking water and often harbor significant levels of arsenic and other heavy metal contamination; one researcher describes this unavoidable contamination as a "regulatory blind spot that jeopardizes any safe use of fluoride additives."
[Marilyn comment]  Eurobodalla Fluoride Issues Incorporated (EFII) corresponded with NSW Health in December 2010 starting with Dr Shanti Sivaneswaren who was supposedly the person with the knowledge on fluoride according to Eurobodalla Shire Council.   We also wrote to Minister Kevin Humphries and eventually contacted the Ombudsman as NO ONE could tell EFII whether all the constituents in the fluoride compounds being imported from China and Japan were being tested before being submitted to our public water supplies.  The Ombudsman refused to deal with this until we wrote to the Director General of Health, Dr Mary Foley.  EFII complied and Dr Kerry Chant informed the Ombudsman that this information had been supplied to the Land and Environment Court during court case in 2012/13 as to whether council had met all their legal requirements under the EPA Act.     EFII advised the Ombudsman that this information was never required in the court case as it was not about fluoride but about an environmental issue and asked the Ombudsman to get a copy of this information that was supposedly supplied to the court.  It never eventuated and as far as EFII are aware NO FLUORIDE compounds are being tested for its constituents.
This action was prompted due to the fact that high levels of lead and arsenic had been found in American fluoride compounds being used.   Also a Massachusetts' fluoride facility had been forced to close as the system clogged up with a white silt which they had not been able to identify.
DO YOU THINK AUSTRALIA SHOULD KEEP FLUORIDATING WHEN THESE FACTORS ARE NOT KNOWN?



Association between maternal fluoride and IQ



JAMA Pediatrics posted this fluoridated water article on 19 August 2019 "Association Between Maternal Fluoride Exposure During Pregnancy and IQ Scores in Offspring in Canada".  
Question  Is maternal fluoride exposure during pregnancy associated with childhood IQ in a Canadian cohort receiving optimally fluoridated water?
Findings  In this prospective birth cohort study, fluoride exposure during pregnancy was associated with lower IQ scores in children aged 3 to 4 years.
Meaning  Fluoride exposure during pregnancy may be associated with adverse effects on child intellectual development, indicating the possible need to reduce fluoride intake during pregnancy.
Fluoridated Water suggest you click on the link above and read the entire article.


TGA under pressure
Pressure being placed on Therapeutic Goods Administration (TGA) to do what it has been designed to do.
Read the opinion provided to Port MacQuarie-Hastings Council on 17 April 2019 by SC, Tim Robertson.
And now the ABC News on 28 June 2019 has picked up the story!    Does this mean the end of fluoridation in Australia?    The TGA is in a real bind as water authorities and health departments across Australia all maintain that fluoride is added to the drinking water in the prevention of dental caries.   This means that it is a medical intervention and under the Nuremburg Treaty no one can treat everyone without their informed consent!   Here is a link to the ABC article.
Dr Mercola dated 25 May 2019.   His story at a glance:
Research links fluoridated water consumption to endocrine dysfunction, hypothyroidism, ADHD and reduced IQ

Many water authorities do not use pharmaceutical grade fluoride; they use hydrofluosilicic acid — a toxic waste product of the fertilizer industry that is frequently contaminated with heavy metals and other toxins

97 percent of Western European countries do not fluoridate, and data show non-fluoridating countries have seen the exact same reduction in dental cavities as fluoridated areas



Unprocessed Toxic Waste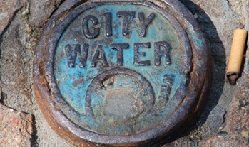 News Target dated 21 May 2019 published this fluoridated water article "Fluoride chemicals added to U.S. drinking water are unprocessed TOXIC WASTE; water fluoridation needs to end".  
In fact, America is one of very few developed countries that fluoridates its water, with Green Med Info reporting that just 5 percent of the world's population consumes this type of water. More people in America drink it than in all other nations combined, and we're paying the price in terms of our health.
That's because the fluoride chemicals that are placed in our drinking water are actually unprocessed toxic waste products. Most people never take the time to question where all that fluoride added to our water comes from, and the answer is shocking: It is generally pollutants captured from the phosphate fertilizer industry in Florida or chemical imports that come from China, known for a lack of regulation and adulteration. These chemicals aren't purified before they're added to drinking water, and it's not at all unusual for them to contain significant amounts of heavy metals like arsenic, mercury and lead.


Connecting the dots
Dr Mercola dated 23 May 2019 published this fluoridated water article "Connecting the Dots — A Statement Opposing Fluoride".   Here is his story at a glance:
Steven Gilbert, Ph.D., founder and director of the Institute of Neurotoxicology and Neurological Disorders (INND), works to bring awareness about the health effects of toxic substances, water fluoridation included

In his "Connecting the Dots for Health" paper, he summarizes how connecting the dots between the science, history and ethics of water fluoridation clearly supports the action to discontinue water fluoridation in order to significantly reduce fluoride ingestion

Fluoride has been proven harmful to the brain and may lower IQ in children; it's also an endocrine-disrupting chemical linked to thyroid disorders and cancer

Adding fluoride to U.S. drinking water is akin to drugging the majority of a population without its consent; about 95 percent of the world's population drinks unfluoridated water

US dropping legal level again but not banning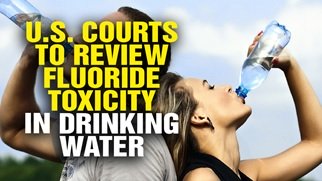 NaturalNews dated 10 April 2019 published this fluoridated water article "FDA cracks down on fluoride levels but still allows the neurotoxin to be DELIBERATELY added to bottled water"
The U.S. Food and Drug Administration (FDA) is now cracking down on fluoride levels and has set a new legal limit for the neurotoxin in bottled water. The previous standard allowed manufacturers to add .8 to 1.7 milligrams of fluoride per liter. The FDA's new regulation will cap fluoride levels at .7 milligrams per liter. While the new regulation is a step in the right direction for protecting human health, it does not erase the fact that the FDA endorses the deliberate poisoning of bottled water in the first place.

Iowa Town USA bans fluoride
Activist Post dated 25 March 2019 published this fluoridated water article "Iowa Town Bans Fluoride And Ends Program As Chemical's Danger Becomes Apparent",  Here is an excerpt and please make sure you read the full article as it contains many important references to studies published in accepted medical journals which verifies the information that groups have been telling their governments in the US, Australia and New Zealand for many years and still these countries continue to fluoridate!  
A small town in northwestern Iowa called Ida Grove has voted to end treating its city's drinking water with fluoride.
The Ida Grove City Council voted to halt fluoride treatment in the city's water supply, the Sioux City Journal reported. The move comes after city leaders and residents challenged whether the fluoride was effective at preventing tooth decay or presented health risks.
A recent survey distributed through utility bills found that most citizens of the 2,000 population city didn't support fluoridation, according to the clerk's office.
Fluoridating water has long been debated across the country, and some opponents have argued that its health effects aren't completely understood."

Not content with fluoridating
Now they are wanting to use biosolids!!
Many years ago I read an article by a woman who had been recycling grey water and using it to water her vegetable garden.    Ten years down the track EVERY member of the household had one form of cancer or another!
Dr Mercola published this "The EPA's Biosolids Scam Threatens Us All" article on 23 February 2019 and here is an excerpt followed by a YouTube covering this topic.
The safety of sewage sludge, "biosolids," widely spread as fertilizer onto U.S. agricultural lands, parklands, golf courses, lawns and cemeteries, was recently questioned by the U.S. Inspector General's office

Sewage treatment is designed to produce clean water, not clean sludge, and the cleaner the water is, the "dirtier" the sludge

Biosolids may contain PCBs, dioxins, pharmaceuticals, hormones, surfactants, heavy metals, plastics and disease-causing pathogens

Scientific studies confirm the persistence of many toxins in treated soil and their presence in many edible crops, yet high-profile PR companies, some funded by the EPA itself, spin biosolids as environmentally friendly and a form of recycling

Agricultural use of biosolids is economically desirable for municipalities, waste haulers and farmers who receive cheap fertilizer, but a growing number of communities are resisting the application of biosolids in their neighborhoods

Superbowl winner – Tom Brady


5 February 2019:
Avoids Fluoridated Water, GMO Foods and Keeps Cell Phones Out of His Bedroom
Click this link to read the full fluoridated water article.

Expert warns of Fluoride's Neurotoxicity
Fluoridated Water:  Fan Press Release 31 January 2019:
World Expert on Lead Now Warns of Fluoride's Neurotoxicity
A major review article in the journal Pediatric Medicineby Dr. David Bellinger includes fluoride in a list of chemicals known or suspected to interfere with the neurodevelopment of children, reports the Fluoride Action Network (FAN).
Bellinger, recognized as one the leading experts in the world on the neurotoxicity of lead, holds three important positions in Boston: two at Harvard and one at Boston Children's Hospital.
In his review of fluoride's neurotoxicity, Bellinger cites the meta-analysis of 27 IQ studies fromChina and Iran (Choi et al., 2012); a follow-up study in China he co-authored (Choi et al., 2015) and the more recent US-government funded mother-offspring studies from Mexico City (Bashash et al.,2017 and 2018). These latter studies, which controlled for many possible confounders, found a very strong association between fluoride levels in the pregnant mothers' urine and lowered IQ in their offspring. These fluoride urine levels from the mothers in Mexico City correspond to the fluoride levels in pregnant women in fluoridated communities in Canada (Till et al., 2018).
While the mainstream media covered the Choi meta-analysis from 2012, they have ignored all the major neurotoxicity studies published since then. Meanwhile, they continue to go overboard on low-quality studies that focus on tooth decay.

Robert F Kennedy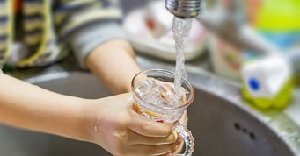 Children's Health Defense dated 9 January 2019 published this fluoridated water article "U.S. Water Fluoridation: A Forced Experiment that Needs to End".   Here is an excerpt and please make sure you read the entire article to provide an understanding:  
"The United States stands almost entirely alone among developed nations in adding industrial silicofluorides to its drinking water—imposing the community-wide measure without informed consent. Globally, roughly 5% of the population consumes chemically fluoridated water, but more people in the U.S. drink fluoride-adulterated water than in all other countries combined. Within the U.S., just under a third (30%) of local water supplies are not fluoridated; these municipalities have either held the practice at bay since fluoridation's inception or have won hard-fought battles to halt water fluoridation."

Explanation why fluoride in water is MURDER!
Dr Dean Burke explains the cancer statistics to back up this comment.   He believes that putting fluoride into drinking water is unethical in that it is forcing people to kill themselves!

How to protect your brain from fluoride poisoning!
NaturalNews dated 28 November 2018 published this fluoridated water article "Compelling study confirms the therapeutic effects of curcumin in removing fluoride from our bodies".   Here is an excerpt:
According to the latest statistics from the U.S. Centers for Disease Control and Prevention (CDC), 66.3 percent of the United States population is currently being subjected to fluoride poisoning via public water supplies. But research published in Pharmacognosy Magazine has identified yet another natural solution.
According to researchers from India's Mohanlal Sukhadia University, curcumin, one of the primary active constituents in the turmeric spice, offers powerful benefits in terms of protecting the human brain against fluoride poisoning.
Please make sure you read the entire fluoridated water article to learn more.
I have recently been reading that even more powerful than the curcumin from turmeric is actually eating the whole turmeric.
To ensure that my brain remains healthy I use a product called Brain Vitality.    Click this link to learn more about this and if you are interested then my ID is 10146519 in the name of Marilyn Vine.

Nutritionists being targeted!
Please click this link and read what has unfolded.
Then make sure you watch the YouTube

Gloucester CWF Public Hearing References October 9, 2018
International Academy of Oral Medicine and Toxicology (IAOMT) Position Paper against Fluoride use in water, dental materials and other products for dental and medical practitioners, dental and medical students, consumers and policy makers, David Kennedy, Amanda Just, John Kall, Griffin Cole, September 22, 2017.
Please click to access 26 different links on studies undertaken on water fluoridation.

Still think artificial fluoridation is safe?
Do you still think it is safe to drink fluoridated water?  Here are the three new studies:
--Prenatal fluoride exposure and attention deficit hyperactivity disorder (ADHD) symptoms in children at 6–12 years of age in Mexico City.
--Fluoride exposure and thyroid function among adults living in Canada: Effect modification by iodine status.
--Community Water Fluoridation and Urinary Fluoride Concentrations in a National Sample of Pregnant Women in Canada.
Paul Connett's reaction to three recently released studies linking fluoride exposure to ADHD, thyroid problems, and showing that pregnant women in "optimally" fluoridated Canada have significantly higher levels of fluoride in their urine than women in non-fluoridated communities. This third study also showed that pregnant Canadians had fluoride urinary levels similar to those that had reduced IQ in offspring from last year's Bashash et al, 2017 NIH-funded study. These findings suggest that the Bashash results from Mexico City may be applied to Canada, and probably the United States, namely that pre-natal exposure to fluoride has the potential to lower IQ in children.

Three New Studies released
Dr Mercola dated 23 October 2018 published this article "Thyroid Deficiency Linked to Iodine Deficiency and Fluoridated Water".   His story at a glance:
People who have moderate-to-severe iodine deficiencies and higher fluoride levels may be at an increased risk for underactive thyroid gland activity
Pregnant women living in communities with fluoridated drinking water have two times the amount of fluoride in their urine as women living in nonfluoridated communities
Research has previously revealed that women with higher levels of fluoride in their urine during pregnancy were more likely to have children with lower intelligence
Higher levels of fluoride exposure during pregnancy were associated with higher measures of ADHD, including more symptoms of inattention, in the children at ages 6 to 12 years

Benefits of Curcumin in detoxing fluoride toxicity
Pharmacognosy Magazine published an article in 2010 entitled "Curcumin attenuates neurotoxicity induced by fluoride: An in vivo evidence".  The conclusion reached in this study with regards to mice was:
Treatment with the F causes an increase in lipid peroxidation (LPO) and also increase in the neurodegenerative cells in the hippocampal sub-regions. Interestingly, co-treatment with Cur (30 mg/kg BW) with F (120 ppm) for 30 days results in significant decreases in LPO with a concomitant decrease in neurodegeneration as compared with those treated with F alone.
Our study reveals that Cur is useful in ameliorating degenerative effects of F in mice brain.
Fluoridated Water Page suggests that you ensure that you have a reasonable amount of turmeric or curcumin in your diet to alleviate any impact fluoride may be having on your body.

Fluoride poisoning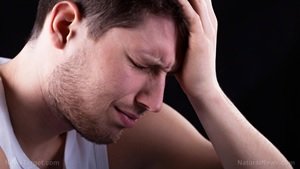 NaturalNews on 11 September 2018 published this fluoridated water article "Fluoride poisoning: The top signs and symptoms to watch out for".     This is a very good article to read and when you watch the YouTube below and understand that the Stratospheric Aerial Spraying is designed in a way to combine with fluoride and place heavy metals in your body then you will understand how important it is to avoid this artificial fluoridation in our public water supplies.   Here is an excerpt from the article where it speaks about setting up a clearing house for chemical testing.   This is such an important step as fluoride is not the only chemical that is currently poisoning us and our planet.
"In 2016, The Lancet classified fluoride as a neurotoxin. According to the research team, neurotoxins such as fluoride raise the odds of neurodevelopmental disabilities including attention-deficit hyperactivity disorder (ADHD), dyslexia, and other cognitive impairments. These conditions have now greatly affected hundreds of thousands of children worldwide.
In line with this, the research team proposed a global prevention initiative, writing that "untested chemicals should not be presumed to be safe to brain development, and chemicals in existing use and all new chemicals must therefore be tested for developmental neurotoxicity. To coordinate these efforts and to accelerate translation of science into prevention, we propose the urgent formation of a new international clearinghouse."

Stratospheric aerial spraying combined with fluoride
Dane Wigington has done an interview with a retired EPA Scientist.  On the 21st of last month, Dane posted an interview with a former employee of the Environmental Protection Agency (EPA) named Michael Davis. Mr. Davis is an expert who has firsthand knowledge of the hard scientific evidence proving that we are being sprayed with massively destructive substances that work synergistically with the so-called 'fluoride' in our drinking water to make us die and ruin our planet.    Make sure to listen to what happened with him when he raised the fluoride issue and how the heavy metals like barium and strontium, etc combine with fluoride to stay in the body.
Fluoridated water page is thrilled to think that this is now being exposed by a scientist who was in the know.




New study finds more evidence on serious dangers posed by fluoridation
"Of great importance was a study by Ashley Malin and her team from Mount Sinai and York University in Canada. What they found has startling implications for those with iodine deficiency. They reported that fluoride exposure increased the risk of hypothyroidism (lowered thyroid function) among those who have moderate-to-severe iodine deficiency. Iodine deficiency is a known risk factor for hypothyroidism but this study shows that fluoride exposure makes it worse. For every 1 mg/Liter increase in urinary fluoride level was associated with an increase of 0.35 mIU/liter in TSH (a surrogate measure for hypothyroidism) with adults with moderate-to-severe iodine deficiency. This is very serious news for Americans because many people in this country suffer from iodine deficiency.
the study by Malin et al., was funded by the US National Institutes of Health. It was conducted in a very rigorous fashion and with minor revisions has been accepted for publication. It will not be easily dismissed by diehard fluoridation proponents."
Click this fluoridated water link to read the full article.

Poison on Tap
Fluoridated Water page presents the YouTube "Poison on tap".

Water fluoridation has been hailed by the CDC as "one of the ten great public health achievements of the 20th century." However, the practice has been mired in controversy since it began over 70 years ago. Does water fluoridation actually prevent tooth decay, or have we been sold a lie?
You heard Gary Pittman speak on the YouTube and here is a written testimony from him.

Fluoride Action Network Court Case
This is a fluoridated water update on the article shown below this.
"The Toxic Substances Control Act (TSCA) authorizes the U.S. Environmental Protection Agency (EPA) to prohibit the "particular use" of a chemical that presents an unreasonable risk to the general public or susceptible subpopulations. TSCA gives EPA the authority to prohibit drinking water additives.
The Fluoride Action Network together with Food & Water Watch, American Academy of Environmental Medicine, International Academy of Oral Medicine & Toxicology, Moms Against Fluoridation and others petitioned EPA to exercise its authority to prohibit the purposeful addition of fluoridation chemicals to U.S. water supplies. We made this request on the grounds that a large body of animal, cellular, and human research shows that fluoride is neurotoxic at doses within the range now seen in fluoridated communities.
We have won the first two rounds in Federal Court. The first was the Dec 21, 2017, ruling to allow the case to go forward, thus ending EPA's effort to dismiss the case. The second ruling on Feb 7, 2018, allows us to enter new studies into consideration, something that EPA argued against."

Fluoride Action Network Court Case
Fluoridated Water page brings the Newsbud Interviews with Paul & Michael Connett on TSCA Fluoride Case
What is fluoride? Is it safe to drink? Is it safe for your children? Should we be adding fluoride to our water supply?  What about fluoridated toothpaste? In this report we speak with two men from the Fluoride Action Network who are taking water fluoridation and the government head on, with science on their side as they are suing the EPA to end the deliberate fluoridation of water in the U.S.
This YouTube has been removed.

Do you have Hypothyroidism?
Then you need to read this!
Fluoridated water article published by NaturalNews dated 5 April 2018 entitled "Water fluoridation found to increase hypothyroidism risk by 30%".   Here is an excerpt:
"As millions of people suffer from thyroid problems and related issues like depression, it is time to take a closer look at our drinking water. That's because a study has pointed to an unexpected culprit in the form of fluoride in drinking water.
Researchers analyzed 98 percent of the GP practices in England, and they found that the rate of suffering from an underactive thyroid – also known as hypothyroidism – was a notable 30 percent higher in areas with fluoridated water. Among the population studied, this accounted for 15,000 people suffering from the illness unnecessarily. For example, in places like the West Midlands, which is a fully fluoridated area, the prevalence of hypothyroidism was double that of the non-fluoridated Greater Manchester."
Calcification of the Pineal Gland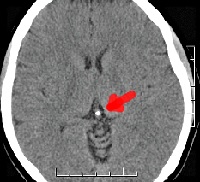 GreenMedia dated 12 March 2018 published this article "Fluoride Literally Turns the Pineal Gland to Stone, Research Suggests."   The article goes on to say:
The pineal gland has been known as the 'seat of soul' for hundreds of years. Could fluoride, a ubiquitous vector of toxicity in the modern world, actually be calcifying this gland and literally turning it to stone?
The Discovery
Research published in 2001 showed that fluoride (F) deposits in the pineal gland with age and is associated with enhanced gland calcification. Eleven aged cadavares were dissected and their pineal glands assayed:
"There was a positive correlation between pineal F[luoride] and pineal Ca[lcium] (r = 0.73, p<0.02) but no correlation between pineal F and bone F. By old age, the pineal gland has readily accumulated F and its F/Ca ratio is higher than bone."
This is the not the first research to implicate fluoride in contributing to so-called ectopic calcification, or the calcification of soft tissue. We address this in a previous report on the potential for fluoride to calcifiy the arteries."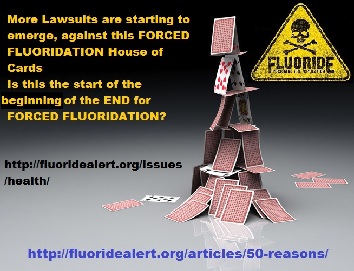 EPA fails in its bid to limit information in the lawsuit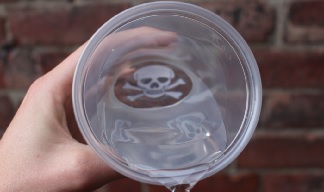 Activist Post dated 3 March 2018 published this article "Court Decision Could Lead to EPA Banning Water Fluoridation."   The article goes on to say:
"A federal court has denied an attempt by the Environmental Protection Agency to dismiss a lawsuit seeking to ban the use of fluoride under the Toxic Substances Control Act.
In a victory for water fluoridation opponents, a judge in the Northern District of California has denied a motion by the Environmental Protection Agency that sought to limit the information available to the court while making their decision on whether or not to ban water fluoridation. The lawsuit was brought forth by Food and Water Watch Inc. and a coalition of health organizations and individuals concerned about fluoride. Under section 21 of The Toxic Substances Control Act (TSCA) citizens are allowed to petition the EPA to regulate or ban individual chemicals. Food and Water Watch filed the lawsuit after the EPA rejected a citizen petition calling for the EPA to ban the addition of fluoride chemicals to the drinking water supply."
It would be good to see the end of fluoridated water!

Sugar, Fluoride, & Lowered I.Q.
In this short fluoridated water clip, Dr. Paul Connett of the Fluoride Action Network discusses the sugar lobby's role in shaping oral health policy in the U.S., as well as fluoride's effect on the developing brain.

EPA over-ruled by Court to stop court case



Councils across Australia are incapable of managing the input of fluoride
Many times it has come to our attention the Council's entrusted with putting the correct "dose" of artificial fluoride compounds into our water supplies are not capable of doing this.   This can be the result of many things like:
Plant failure

Human failure
Rous Council is a prime example of this.   Please click this fluoridated water link to see what has gone on in Rous Council.
Kids talking up

Fluoride – what is it really doing to you




US Court to review fluoride toxicity in drinking water
Natural News dated 25 June 2017 published this article "WINNING: Fluoride Action Network has forced U.S. courts to review fluoride toxicity in drinking water".   Here is an excerpt:
"Fluoride Action Network (FAN) filed a pivotal lawsuit in the U.S. District Court for the North District of California against the United States Environmental Protection Agency (EPA) as a rebuttal to the government agency's denial of a petition that the non-government organization had issued under Section 21 of the Toxic Substances Control Act (TSCA) which asked for a ban in water fluoridation."
Click here to read this fluoridated water article.
Fluoride sabotaging your health
Dr Mercola dated 11 June 2017 in his story at a glance says:
While water fluoridation is purported to decrease your risk of dental cavities, fluoride needs to be applied topically for this to work. It doesn't benefit your teeth when swallowed

Swallowing fluoride displaces iodine from your thyroid, as iodine and fluoride are both halogens. Without iodine, you cannot make active thyroid hormones, raising your risk for hypothyroidism

Fluoride is a mitochondrial poison that sabotages your mitochondria's ability to create cellular energy in the form of ATP, and an enzymatic reactor, meaning it reacts with enzymes in your body
Also listen to Dr Mercola speaking with Dr Bill Osmunson, Dentist on this YouTube

National Toxicology Program
Published on Feb 16, 2017
On February 16th, 2017 the U.S. National Toxicology Program gave an update via conference call on their pending review of fluoride's neurotoxic effect on humans and animals. In this conference call, NTP updated interested parties on the status of their study and fielded several questions on the specifics of their soon-to-be -published review.



Flint Water



6 more prosecuted with criminal felony charges.  Total of 9 so far and more to come.  
WHEN is government going to STOP this archaic, costly, bad policy.
Listen to the YouTube as the Flint Water saga unfolds.    In the meantime we have countries like America and Australia artificially fluoridating our public drinking water with toxic chemical waste products that are known to contain cadmium, mercury, arsenic and lead.   When are the citizens of these countries going to have their blood levels tested for these heavy metals!   More importantly when are they going to stop putting fluoridated water into our public utilities?   Now listen to what is being said about Flint Water.



Lancet finds Artificial Fluoridation to be a Neurotoxin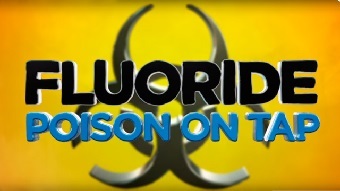 NaturalNews on 18 July 2016 reveals that a "Neuroscience journal confirms adverse effects of fluoride on brain development".   The article goes on to say:
"Fluoride is commonly found in tap water thanks to a process called fluoridation – which the U.S. government has been repeatedly telling us is a safe and effective way to protect teeth from decay, according to Global Research.

But a recent study published in The Lancet, the world's most renowned medical journal, has actually classified fluoride as a neurotoxin – something which has a negative impact on brain development – alongside other extremely toxic compounds such as arsenic, lead and mercury.

A large number of cities within the U.S. are pumping their drinking water systems full of fluoride, and the government is claiming that there are no health risks to this unnecessary practice."
Click this link to read the full article on fluoridated water

Bega Council NSW – June 2016
Eurobodalla Fluoride Issues Incorporated (EFII) is delighted to provide information on what is happening at Bega Council with regards to getting the removal of artificial fluoride.   Bega is 2 hours south of Batemans Bay and we will be watching this saga unfold with a very watchful eye.
The Bega District News on 9 June 2016 advised:
"Anti-fluoride experts to address Bega forum
The forum will be addressed Cambridge University graduate Professor Paul Connett whose books include The Case Against Fluoride: How Hazardous Waste Ended Up In Our Drinking Water.
Professor Connett, who is from the United States, has been the guest speaker at the forums alongside Dr Geoff Pain, from Melbourne, who argues among other things that fluoride is a bio-accumulative, endocrine disrupting, neurotoxic carcinogen.
Forum organiser, Merimbula dentist Dr Maria Claudianos, renewed her invitation to Bega councillors to attend tomorrow's forum in Bega and said she was disappointed that not one had attended any of the previous three forums."
Click here for the full story on fluoridated water

EFII have been advised that there has now been a further meeting attended by the Mayor, 2 other councillors and a candidate for the next Bega Shire Elections.
Dr Maria Claudianos is running a FaceBook page on the saga unfolding here in Bega.
EFII takes this opportunity to wish the people of Bega well in their campaign and much success in being able to have artificial fluoride removed from their water.
Fluoridated Water page is happy to assist in getting artificial fluoride removed from Bega Council's public water supply.
Fluoridation Company fined 2 Billion!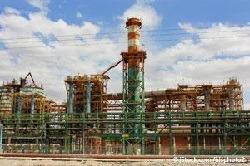 Dr Mercola on 20 October 2015 alerts us to the fact that Mosaic Fertilizer, one of the world's largest phosphate mining and fertilizer companies, agreed to a $2 billion settlement with the US Environmental Protection Agency.   The Agency accused Mosaic of improper storage and disposal of waste from the production of phosphoric and sulfuric acids, key components of fertilizers.
Did you know that fluorosilicic acid, another hazardous waste product of the fertilizer industry, is sold to US municipalities (and other countries around the world including Australia) to be added to drinking water for the purposes of artificial water fluoridation.
BIG QUESTION
SO WHY WEREN'T THEY FINED FOR SELLING FLUOROSILICIC ACID FOR INSERTION IN DRINKING WATER?
DO THE AUTHORITIES JUST TURN A BLIND EYE TO THIS ASPECT TO SUPPORT THEIR OWN AGENDA?
Click this link to read the article.
DO YOU KNOW WHAT DENTAL FLUOROSIS LOOKS LIKE?
Erin Brockovich

Click this link and read Erin's impassioned plea dated 21 April 2015 to stop this practice.
How the sugar industry influenced the US from 1959 to 1971

This link will take you to a research article published on 10 March 2015 and was published in DOI 10 1371/journal pmed 1001798.  The article is called:
Sugar Industry Influence on the Scientific Agenda of the National Institute of Dental Research's 1971 National Caries Program: A Historical Analysis of Internal Documents and was authored by Cristin E Kearns, Stanton A Glantz, Laura A Schmidt.
It seems as though the World Health Organization may have come out from under the influence of the sugar industry and in March 2015 reduced the recommended sugar levels.   They did not go far enough but at least it is a start.
Autism

NaturalHealth365 dated 22 March 2015 providing information on new studies implicating artificial fluoridation with autism increase.  Click this link to read the article.
Dentist's Advice

Will we be laughing at Dentists in ten years time for their unrelenting promotion of fluoride like we do with this photo?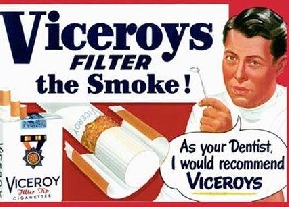 NHMRC
National Health Medical Research Council

Presentation made at the Sydney Fluoride Meeting held on 21 February 2015.   Very interesting information pertaining to, in particular, NHMRC.   Please click this link to view the information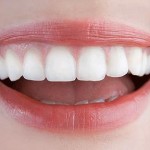 Interview with Dr Mercola and Paul Connett 7 December 2014

Story at a glance:
"Fluoride is a toxic endocrine-disrupting drug that can adversely affect your bones, brain, thyroid gland, pineal gland, and much more"
Click this link to learn what it is!
You can't see it      
You can't smell it      
But it is TOXIC

Engineer explaining Fluorine







Review of New Zealand "Whitewash" of fluoridated dated August 2014
This is the first of a two-part series on the whitewash reviews which are produced by pro-fluoridation governments in an attempt to defuse the growing efforts to end this foolish practice worldwide. Part 1 is on the whitewash review produced by the NZ government a few days ago.
Please click this link to read the entire review.    
Please click this link to read part 2
NHMRC 2014 Proposed Review of Fluoridation
SHOULD YOU BELIEVE IN THE TOOTH FAIRY?
Australia's peak medical body, The Australian National Health and Medical Research Council (NHMRC), is assembling a committee to review Water Fluoridation, last done in 2007.  The committee's undisclosed goal is to support this corrupt policy which is claimed to improve dental health without harming general health.  Only a stacked committee can do this.
The NHMRC has invited public input of "new science", and has restricted public submissions to include only post 1 October 2006 research publications. This conveniently excludes consideration of the U.S. National Research Council's (NRC) fair and balanced 2006 Report on Water Fluoridation, and also the  International Academy of Oral Medicine and Toxicology's (IAOMT) Position Statement on Fluoridation (2003). The former warns of serious health concerns and the latter rejects the claim that fluoride is "safe" at any concentration.
Mr Teagle wrote to Samantha Robertson, Executive Director of NHMRC on 26 July 2014 requesting notification of how the public have been made aware that they have the right to provide submissions.    Cathy Connor, Director Public Health, NHMRC on 29 July 2014 provided the following:
Please find the media release here:    AND GUESS WHAT – IT HAS NOW DISAPPEARED!
IN FACT THIS MEDIA RELEASE WAS UPLOADED TO THE NHRMRC WEBSITE ON 29 JULY 2014 AT 10.34.05 AM BY ALEXIS COOPER
Consciousness and the will to act
On 22 August 2014 a very interesting article has just been released with regards to " new evidence has linked fluoride and other chemicals to brain disorders. What other unknown effects might this industrial by-product added to our water supply have? An examination of water fluoridation's shadowy history reveals potentially disturbing ramifications for human consciousness."   Click this link to read the full article,
6 Alarming Facts you don't know about Fluoridated Water
Cindy Tjol on 6 July 2014 provides us with the following information:
"There is more to fluoridated water than you may be aware of.
Many of us have been brought up to think that fluoride in our waters protect our teeth from tooth decays and keep our teeth and bones strong. What we were NOT told is that consuming fluoridated water can be problematic. Its impact on our health, including our bones and teeth, could do us more harm than good.
Open your eyes to some of the alarming facts about fluoridated water below."
Click this link to learn more.
Why fluoride in drinking water is poison
Prevent Disease on 5 June 2014 provides more information on this controversial subject.

Does this herb provide a ray of hope
NaturalMentor on 21 April 2014 brings information on new research involving Turmeric (Curcumin) with news that Turmeric can prevent fluoridated water from damaging your brain.   Here is an excerpt and click here to read the fully study.    This link is no longer available.
"A new study published in the Pharmacognosy Magazine titled, "Curcumin attenuates neurotoxicity induced by fluoride: An in vivo evidence," adds experimental support to the suspicion that fluoride is indeed a brain-damaging substance, also revealing that a natural spice-derived protective agent against the various health effects associated with this compound is available.
The study was authored by researchers from the Department of Zoology, University College of Science, M.L. Sukhadia University, Udaipur, India, who have spent the past decade investigating the mechanisms through which fluoride induces severe neurodegenerative changes in the mammalian brain, particularly in cells of the hippocampus and cerebral cortex.
The study opens by describing the historical backdrop for concern about fluoride's significant and wide ranging toxicity:
"Fluoride (F) is probably the first inorganic ion which drew attention of the scientific world for its toxic effects and now the F toxicity through drinking water is well-recognized as a global problem. Health effect reports on F exposure also include various cancers, adverse reproductive activities, cardiovascular, and neurological diseases."

Fluoridated Water Treatment   
Recent Scientific Reviews
In 2012 Professor Niyi Awofeso concluded "there is insufficient ethical justification for artificial water fluoridation in Australia."    To read this report please click this link.
Now Stephen Peckham and Niyi Awofeso have done "A Critical Review of the Physiological Effects of Ingested Fluoride as a Public Health Intervention' which has been published in the Scientific World Journal, vol 2014, Article ID 293019, 10 pages, 2014.  Doi: 10.1155/2014/293019.    To read this study please click this link. 
Some excerpts from the Study:
"It is widely accepted that fluoride only helps prevent dental decay by topical means."
"Given that the action of fluoride on dental caries prevention is topical, only topical fluoride products are likely to provide optimal benefits claimed for this chemical."
"A change in the ideological approach to fluoride use for dental caries prevention is essential in the global public health community. An important change would be for the World Health Organization to repudiate its assertion that fluoride is an essential nutrient or trace element, or that artificial water fluoridation is a useful public health strategy."
"The classification of fluoride as a pollutant rather than as a nutrient or medicine is a useful starting point for analysing the adverse effect of fluoride. No fluoride deficiency disease has ever been documented for humans. Indeed, the basis for setting an "adequate intake" of fluoride rests on the alleged ability of ingested fluoride to prevent tooth decay. However, since it is now known that the effect of fluoride is topical, the notion of an "adequate daily intake" is flawed. One of the key concerns about water fluoridation is the inability to control an individual's dose of ingested fluoride which brings into question the concept of the "optimal dose."
Fluoridated Water Treatment Page is pleased to see someone from the scientific community stand up and ask the World Health Organization (WHO) to review its stance on fluoridation.   It is hoped that other scientists will follow this lead.

More effective way to reduce decay
Fluoridated water:  Dr David Kennedy says that fluoride reducing tooth decay is nothing but a myth!   He advises on a much more effective way to reduce dental decay.   Fluoridated Water Page is pleased to be able to bring alternatives to dental decay to your attention.

Fluoridegate – An American Tragedy
More information from Dr Kennedy on the fluoridation saga in America.   Please read this important information and down at the bottom of the page you will find where you can purchase the DVD of all the interviews mentioned in the document.     Click this link for the information.

How you can improve the health of your teeth
Prevent Disease on 23 October 2013 brings information on 8 foods for health teeth.   The foods concerned:
Butter oil

Raisins

High Vitamin Cod Liver Oil

Tea

Coconut oil

Crunchy veggies

Vitamin Rich Foods

Cranberries
John Summerly says that these are the most effective foods for healthy teeth and work especially well to prevent and even reverse tooth decay and gum disease in the long term.  Read what he has to say.
Marilyn does a coconut sluice of a morning.   I place a tablespoon of organic coconut oil on a spoon and add a few drops of Young Living Thieves Essential Oil (click on this link and read about Thieves EO) and then put it in my mouth and draw it backwards and forwards through my teeth for 20 minutes.   I then spit this out and rinse out my mouth with Himalayan Salt.
Now check out this man with Parkinson's Disease and see how coconut oil has helped him.
If you are looking for a good quality toothpaste to help keep your teeth in good condition then please click this link.  

When will you stop giving this toxin to your children?
Please watch this YouTube
SEE BELOW FOR ANOTHER ENTRY


Fluoroquinolene Antibiotics
Dr Mercola on 25 September 2013 brings information on 6 antibiotics that you should avoid.   He advises that:
"two recent studies found that fluoroguinolones increase your risk for acute liver toxicity (if you're over age 66) and destabilize your blood sugar if you are a diabetic."
Please take the time to click this link and read the report.    If antibiotics containing fluoride do this much harm – then how much harm does it do when we ingest it in our water?

More communities vote fluoride out!
Fluoridated Water Page and Dr Mercola on 8 September 2013 brings this information:
"Fluoride is a toxic substance that accumulates in your tissues over time, wreaks havoc with enzymes, and produces a number of serious adverse health effects, including neurological and endocrine dysfunction
A rider in the 2014 House Appropriations Bill would cut back a lot of EPA's work and prevent the agency from phasing out sulfuryl fluoride, a toxic fumigant used on food. Take action now to stop this rider!"
Click on this link to read the article and also make sure you watch the YouTube

Midtown Dentistry
Fluoridated Water Treatment Page brings you some good news.

Midtown Dentistry has actually set up a website to cover fluorosis.   Here are dentists speaking out on the harm of fluorosis.  
Please click on this link and learn what they have to say.

Fluoride could destroy our country
Listen to what we are doing to our babies!

United Kingdom School Milk
Dr Mercola on 8 October 2013 advises that in the United Kingdom they have and considering still further putting fluoridate into children's school milk.   Here is a quick summation from Dr Mercola and you can read his full article by clicking here.
A town in the UK is considering adding fluoride to milk served in its primary schools in order to promote better dental health; 10 other areas of the UK have already introduced fluoridated milk to its students
Fluoride is a toxic substance that is biologically active in the human body where it accumulates in sensitive tissues over time, wreaks havoc with enzymes and produces a number of serious adverse health
25 human studies have linked fluoride with lowered IQ in children, including recent research from Harvard, and 100 animal studies linking it to brain damage
Soda and other sweet beverages, including 100 percent fruit juices, have long been known to increase your risk of cavities. Many of these types of beverages supply a double-whammy because they also cause dental erosion

New Zealand Health Authority Deception
Please watch the YouTube and then click into the link to learn the truth via a rebuttal.  

Once again an informative YouTube has been removed

Interesting Information from the Government
Today, 4 June 2013 two links will be posted.   One from the Australian Government, Health and Aging advising pregnant women not to use fluoride supplements.   No mention, of course, of pregnant women not drinking fluoridated water which is known to have an impact on the foetus's neurological development and their un-erupted teeth.
The second one is a Victoria Department of Health Document assuring people that fluoride does not harm the environment and is found naturally occurring in the environment.
ONE THING THEY FORGOT TO SAY!
They are speaking of Pharmaceutical Grade Fluoride Compounds
WHERE IN FACT IT IS
INDUSTRIAL WASTE TOXIC CHEMICALS BEING USED IN THE PUBLIC WATER SUPPLIES
Read the two links and check it out for yourself!  

Do you own a horse or a dog?
If you own horses or dogs you will want to watch this YouTube

Four steps to rid yourself of fluoride
NaturalNews on 3 May 2013 brings information on how to rid yourself of fluoride.  The article goes on to say:
"Even if you somehow managed to escape the ingestion of fluoridated water in your younger years, chances are you've been exposed to food items that actually can contain about 180 times the sodium fluoride content as fluoridated water," writes Anthony Gucciardi, who cited fluoride expert Jeff Green. "This has to do with how what's known as aluminum fluoride, or Cryolite. Used as a pesticide due to its ability to kill bugs, conventional farmers will often times spray excessive amounts of the sticky substance onto crops. As a result, the aluminum fluoride substance will reside unless thoroughly washed off of the produce."
´In a separate interview, Green said that Cryolite was "actually sodium aluminum fluoride," a compound that "is especially effective at killing bugs."


"It's also very sticky, so when they spray it, it's more likely to stick on your produce, unless you're... really working at trying to get it off of it," said Green."
Please read the article at the first link to see what you can do to detoxify yourself. 
New Film
Don't look – Won't Find

Do you have impaired kidneys?



Mercury and Lead and Fluoride



Dental treatment in India



Dr Andrew Harms
Ex President of the SA Dental Association



And this is what they put in our water????????



IQ of our children


CDC confirms they know of no benefits for babies
NaturalNews dated 15 June 2012 brings information with regards to CDC says fluoride has no evidence of benefits for infants.  
"In a letter to California senator Barbara Boxer the Centers for Disease Control (CDC) director Thomas Frieden responded to questions about fluoride and infants. The Institute of Medicine (IOM) in 1997 set the adequate amount of fluoride for infants 0 to 6 months of age at .01 milligrams per day, which is the amount of fluoride found in breast milk. The CDC was asked if more fluoride than the adequate amount was beneficial. CDC director Frieden wrote "We are unaware of data that directly answers your questions about the additional protection from tooth decay that could result from greater daily fluoride intake by infants, 0-6 months of age."
In other words, there is no scientific evidence that dosing babies with lots of fluoride has any benefit at all.

Sham Regulatory Agency - NSF
The speaker does not know why Hispanics are affected more than Caucasians.  Well in Australian Aborigines it has been found that they have less nephrons in their kidneys than Caucasians and thus their kidney's ability to cope with fluoride is limited.   Perhaps this is the same reason for Hispanics.

Pineal Gland
Ingesting fluoride from public water supplies, your pharmaceutical medications, and in your food can cause a build of calcium of the pineal gland and it is then referred to as calcification of the pineal gland.   I have learned of a Young Living Therapeutic Grade essential oil that may help with this calcification.    If you would like to contact me click this link and use the contact button or use the email form at the bottom of the page
For those of you who are not well versed on the subject of fluoridated water treatment I will outline a few moot points for you to consider.  If you do not know about these issues then please may I suggest that you undertake some research of your own with regard to fluoride water treatment.   I would also suggest that the avenues for your research do not include the dental associations, health departments or government departments who are implementing the fluoride in your area or your country.  
There is an enormous amount of scientific research that has been undertaken in a great many countries to back up the harm that fluoridated water treatment causes.   The pro fluoride proponents will tell you that they have scientific research to back up their claims.   Please ask them to produce this research for you as
NOWHERE IN THE WORLD HAS RESEARCH BEEN UNDERTAKEN THAT HAS EITHER PROVED THE SAFETY OR EFFICACY OF FLUORIDATED WATER TREATMENT!
Lowers the IQ of children.   Comprehensive report on the link below.

Fluoride binds with magnesium and stops the body absorbing this important mineral which sets you up for heart disease, stroke, diabetes, cancer, immune system disorders, mental illness, osteoporosis and more.

Inhibits the thyroid from functioning properly with its subsequent problems.

Is believed to be the cause of the high incidence of hip replacement surgery

Is implicated in bone cancer such as osteosarcoma

Baby's formulas should not be made with fluoride treated water.  Warnings were issued a couple of years ago in this regard.

Proponents of fluoridated water treatment often refer to it as "naturally occurring".    Please be assured that what is inserted into your public water supply is not a naturally occurring substance but a bi-product of the phosphate fertilizer industry.   As such it is also known to contain cadmium, mercury, arsenic and lead!

Countries like China and India who have very high levels of "naturally occurring" fluoride in their water are desperately trying to bring the level down as it is causing terrible skeletal fluorosis among other things.

Information is available about the high levels of lead and arsenic being found in fluoride products coming from China.   I would suggest that you contact your public water supplier and ask them where they source their fluoride, which country and ask for a water analysis particularly the levels of cadmium, mercury, arsenic and lead.

High levels of lead found in the blood of children is being attributed to the massive growth in children with ADHD and behavioural problems
I could say more but I would prefer for you to do your own research.   Many of the scientific studies can be found on the links above and more will be provided in this fluoride water treatment page as the information comes to hand.  
Dental Hygiene
Fluoridated Water Treatment Page brings information on caring for teeth begins from birth.   Here we have Dr Osmunson and Dr Mercola speaking on dental hygiene.  Dr Osmunson says:
"You may have heard of "bottle caries," which typically affects the front teeth. This can occur when your child is allowed to suckle on a bottle of formula or juice during the night. This exposes your child's developing teeth to the drink for an extended period of time. As the formula, milk, or juice ferments in your baby's mouth, it causes the teeth to rot.
"No amount of fluoride will prevent bottle caries," Dr. Osmunson says. "That's a hundred percent diet. Don't put your baby to bed with a bottle of juice or milk and leave the bottle for long periods of time.  Water is OK."
Now listen to what these two doctors have to say and you can download the transcript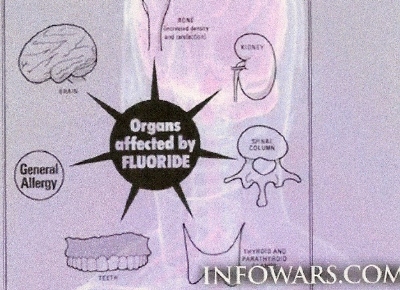 Fluoridegate investigation called for by Black Pastors
Fluoridated water treatment page advises that as more information seeps out to the general public, the more questions are being raised.  This article is Black Pastors calling for an investigation into fluoridegate as to the effect on black people in particular.

Fluorides Effect on the Pineal Gland
Fluoridated water treatment brings you a document with a whole lot of links in for you to go to and see for yourself the harm that fluoride causes on the pineal gland and the effect on humans.
Foods Poisoned with Fluoride
Recently the EPA in America has decided to phase out the use of a fluoride-based fumigant (sulfuryl fluoride) in food storage and processing facilities.    This decision has been based on an analysis by EPA that human exposure to fluoride in the United States from all sources (including food, water and toothpaste) exceeded government safety standards.  While residue levels in food treated with sulfuryl fluoride made a small contribution to overall fluoride exposure, the EPA nonetheless decided to withdraw approval for its use in food storage and processing facilities. 
In Australia the Australian Pesticides and Veterinary Medicines Agency (APVMA) does not plan to take any action against Dow AgroSciences' fumigant, sulfuryl fluoride, Profume Termite Poison – classified as S7 POISON.
Below are three links
A very good informative article on the levels, dangers, etc of foods to be poisoned with fluoride.
EPA Information document has been removed from the internet

Research shows that the Pineal Gland Accumulates Fluoride
Research has come to hand showing that the soft tissue of the adult pineal gland contains more fluoride than any other soft tissue in the body – a level of fluoride (~300 ppm) capable of inhibiting enzymes.
Also that the pineal gland contains hard tissue (hyroxyapatite crystals), and this hard tissue accumulates more fluoride (up to 21,000 ppm) than any other hard tissue in the body (e.g. teeth and bone).
Click on the link to learn more. 
Bill Osmunson, Washington Action for Safe Water President and Dentist
Fluoridated Water Treatment page brings you a press announcement from Dr Osmunson, dated January 2011 stating that the "US government proposed reduction of fluoridation does not go far enough."  Here are some of his comments from this release:
 "The recent HHS recommendation to lower the maximum amount of fluoride to be added to drinking water from 1.2 ppm down to 0.7 ppm still does not make the water safe, particularly for infants and children. Mother's milk contains virtually no fluoride, even if the mother drinks fluoridated water. Formula made with fluoridated water will harm infant brains, lowering IQ, increasing the risk of mental retardation and cancer."
"Nor does a 0.7 ppm level prevent harm to teens, adults, and the aged. Half of all fluoride consumed is retained in bones and other organs. A lifetime of drinking fluoridated water worsens kidney disease, arthritis, thyroid disease, and possibly Alzheimer's disease."
"Dental fluorosis is a sign of a general fluoride poisoning of the entire body. It is caused by ingesting too much fluoride. The maximum contaminant level goal for fluoride should be zero, which means we should be adding no fluoride to drinking water."
"Over twenty peer-reviewed human studies say drinking fluoridated water lowers IQ and damages the human brain. Teeth are not more important than brains. No one at HHS seems to care about IQ. Artificial fluoride is a protected pollutant, and HHS must stop defending it."
"Some of the studies which HHS cites are half a century old. Most studies cited focus only on teeth and dental fluorosis and ignore other organs. HHS fails to include current studies showing serious harm from fluoride exposure. The studies cited assume that naturally occurring calcium fluoride, sodium fluoride (from aluminum plants) and silicofluorides (from fertilizer plants) are all the same. They are not. Silicofluorides are far more harmful because they contain lead, dissolve lead in pipes, and facilitate uptake of lead into the brain."
Please read the full on fluoridated water article:
It would be appreciated if you could pass on the information contained in Fluoridated Water Treatment Page to your friends, family and other interested parties so that they too can learn about the harm of fluoridation.
Fluoridated Water Treatment page is just one of many pages on this website bringing you information.