Natural Alternative - What are  your Options?



This Natural Alternative website is an information-only site presenting information that is readily available in the public domain. 
Information contained on these pages as well:
Disclaimer
Please refer to Cancer Information Page for full disclaimer.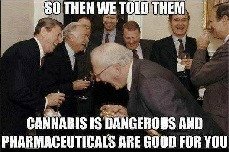 Oxygen and Bicarbonate
Dr Marc Sircus on 10 December 2019 published this natural alternative article "Massacring Cancer with Oxygen and Bicarbonates".   His article goes on to explain.
It has long been recognized that solid tumors contain poorly vascularized regions characterized by severe hypoxia (oxygen deprivation), acidosis and nutrient starvation.[1] Over the past decade, work from many laboratories has indicated that hypoxic micro-environments contribute to cancer progression by activating adaptive transcriptional programs that promote cell survival, motility and tumor angiogenesis.[2]
Oxygen pulls the rug out from under cancer cells and tumors by removing the basic condition that makes them virulent. Bicarbonates do the same thing so using oxygen and bicarbonate together is lethal to cancer cells. (Low Oxygen Causes Infections, which Cause Cancer & The Key Cause of Cancer is Oxygen Deficiency)
Any element that threatens the oxygen carrying capacity
of the human body will promote cancer growth.


Are pharmaceutical drugs causing people to get cancer?
The Truth About Cancer website on 19 September published this natural alternative article "Heartburn Medicines Cause Cancer… FDA Does Nothing".   Make sure you click the link to read the actual article and here is a summation of the situation that I received.  
People who take Zantac or similar drugs to combat heartburn may be unknowingly giving themselves cancer. Last week, the FDA announced that it had detected a cancer-causing contaminant called N-nitrosodimethylamine (NDMA) in Ranitidine heartburn 'medications.' But, of course, the FDA fell short of ordering a recall, and it wasn't until a week later that distributors began to pull the drugs off the shelves. Millions of people take Ranitidine to relieve symptoms of heartburn and other gastrointestinal issues.
Sanofi spokeswoman Ashleigh Koss said, "Sanofi takes patient safety seriously, and we are committed to working with the F.D.A." She went on to say that Zantac "has been around for over a decade and meets all the specified safety requirements for use in the 'over-the-counter'(O.T.C.) market." Koss stated that Sanofi had no plans to recall the drug. But as evidence and consumer outrage grew over the following week, pharmaceutical company Novartis decided to stop the distribution of its generic Zantac drugs in all markets. At the time of publishing, Sanofi and the FDA had still failed to issue a recall.

Breast Cancer
Is this another option?
Medical Press dated 8 August 2019 published this natural alternative article "Electromagnetic fields may hinder spread of breast cancer cells".
The study showed that low intensity electromagnetic fields hindered the mobility of specific breast cancer cells by preventing the formation of long, thin extensions at the edge of a migrating cancer cell. The research was done on cells in a lab, and the concept hasn't yet been tested in animals or humans. The study was published today in the journal Communications Biology.
"A cancer cell has a tendency to do the most destructive thing imaginable," said Jonathan Song, lead author of the study. Song is an assistant professor of mechanical and aerospace engineering at The Ohio State University and a member of the molecular biology and cancer genetics program at Ohio State's Comprehensive Cancer Center.
That ability to not only proliferate locally but spread throughout the body is what makes cancer so devastating—and what prompted the research team to examine individual cancer cells to understand what makes them so harmful, Song said.
"One very destructive thing these cells do is migrate to distant areas of the body," he said. "And what we learned here is that it seems by treating them with a certain class of electric field we are altering their potential to spread somehow."


Natural Remedies for Skin Cancer
Natural Alternative

Castor Oil and Baking Soda
You can make a homemade salve by mixing baking soda with 100% solvent-free castor oil.  Applying this salve to your skin will make soften and nourish damaged skin. Castor oil is anti-inflammatory, and when mixed with baking soda, it is said to treat skin cancer like basil cell carcinoma or melanoma.  With a natural salve that's proven safe and effective, you are avoiding parabens – chemicals that penetrate the skin and mimic hormones to work as endocrine disruptors.   This natural salve is also free from phthalates, which are toxic chemicals that can increase the risk of diabetes and cancer.
[Marilyn comment – make sure your baking soda is organic and the same with your castor oil]


Oxygen deficiency
Dr Marc Sircus dated 5 August 2019 published this natural alternative article "The Key Cause of Cancer is Oxygen Deficiency".
In Conquering Cancer we are going to read a lot about oxygen as well as about carbon dioxide, which are the ultimate yin yang pair. It is good to know that oxygen is toxic without CO2. Oxygen is also partially controlled by the presence of CO2. Both O2 and CO2 are nutritional gases yet it is CO2 which is the more primal necessary gas that all life depends on because from CO2 plants make oxygen. Both nutritional gases are used as medicines and now hydrogen is being introduced.
In my book Hydrogen Medicine, I clearly present that oxygen should be augmented with hydrogen gas in ICU, emergency departments and even in ambulances because hydrogen makes oxygen more effective, especially when an organism is under physiological stress like it is when dying. Hydrogen is especially important when treating cancer.
We have seen how infections can cause cancer. Is it too far beyond the pale to see that cancer is an infection caused by a number of different factors/causes with the principle common denominator being oxygen and CO2 deficiencies? Just try to imagine a plants life if its reversible respiration is strangulated.


When you learn the truth!
My question is:
WOULDN'T IT BE BETTER TO USE NATURAL ALTERNATIVE METHODS RATHER THAN PHARMACEUTICAL DRUGS?
Now read the latest natural alternative article from NaturalHealth 365 dated 26 April 2018 and entitled "Pharmacy made millions selling counterfeit cancer drugs and unapproved pharmaceuticals to U.S. citizens".    An except from this publication is shown here and it is recommended that you read the full article to learn what has unfolded.



Drug companies purchase "positive" field trial results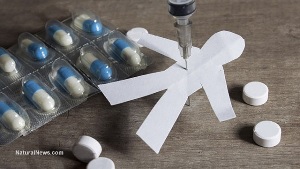 NaturalNews dated 23 January 2017 released an natural alternative article entitled "Drug companies "buy" positive research results, reveals shocking BMJ study; the entire body of Big Pharma 'evidence' must now be questioned"
The article goes on to say:
"Substantial evidence shows that sponsorship or funding of trials of drugs and devices by companies producing the drug or device results in publications that tend to favor the sponsor's product. Personal financial ties—including travel expenses, honorariums, payment for advisory work, or stock ownership—between commercial companies and authors of reviews, meta-analyses, editorials, and letters are also associated with conclusions favourable to the sponsor."
The fraudulent nature of clinical trials involving Big Pharma has been known to insiders for quite some time, including Dr. Marcia Angell, a physician and longtime Editor in Chief of the New England Medical Journal.
Click this link to read the full natural alternative article.



Robert F Kennedy Jr
Dr Mercola dated 24 January 2017 reports on President Trump sending shockwaves through the Pharmaceutical Industry with the appointment of Robert F Kennedy Jr to review vaccine safety.  His story at a glance:
Shockwaves reverberated through the drug industry and the media earlier this month when then President-elect Donald Trump reportedly asked Robert F. Kennedy Jr. to head up a new commission on vaccine safety and scientific integrity

A doctor expressing concerns about the ever-growing toxic burden and the potential for vaccines to cause harm now faces disciplinary action

Six health care workers, who were fired from a hospital in Erie, Pennsylvania, for refusing an annual flu shot, have been reinstated with back pay
Click this link to read the full article
With the article above this one and now this review perhaps in the near future we will see some honesty starting to emerge with regards to the use of pharmaceutical drugs, vaccination and hopefully many more issues will come to the surface to be reviewed.  One can only hope for this to happen.

Abstaining from chemotherapy
It appears more people survive

Prevent Disease dated 6 December 2016 brings an article entitled "The Failure of Chemotherapy - As More Patients Abstain From The Treatment More Survive"   Click this link to read the statistics.


Avocados
The humble but delightful avocado!   I (Marilyn Vine) try and eat some every day instead of using other forms of fat.   NaturalNews on 19 June 2015 advises:
"As reported by the UK's Independent, Professor Paul Spagnuolo of Canada's University of Waterloo has found a lipid – which is a group of naturally-occurring molecules – within the avocado fruit that fights against acute myeloid leukemia, or AML.
AML is a rare form of blood cancer which is most common in people over the age of 65. According to Cancer Research, around 8,600 people are diagnosed with leukemia each year, 2,600 of which are diagnosed with AML. Around 90 per cent of people diagnosed with AML over the age of 65 die within the first five years"
Click this link to read the article and a very good reason for me to continue eating avocados and for people to use as a natural alternative!



Ginger and it's amazing powers
Several years ago I purchased a book called "Ginger – Common Spice and Wonder Drug" by Paul Schulick – ISBN 1-690772-07-0.   It was a great read.   I also learned that in China when a person presented to a hospital with heart problems the first thing they did was use ginger!
On 14 June 2015 NaturalHealth 365 provides an article on "Fight cancer and reduce inflammation with ginger".  The article goes on to say:
"Integrative healthcare experts report that ginger reduces inflammation through its gingerol compounds. Gingerols can be just as good as conventional anti-inflammatory medication when taken regularly. Naturally, when inflammation is reduced, pain tends to go away, too.
So, to say the obvious, this makes ginger a particularly good remedy for symptoms of arthritis, though it works for many other inflammatory conditions and pain, as well."
Click this link to read the full article.


Essential Oil and cancer
Prevent Disease on 16 June 2015 brings information that essential oil can stop cancer in its tracks. It is great to know that there is another natural alternative.  It is great to know that there is another cancer alternative.  The article goes on to say"
"Studying some of the most popular essential oils in current use, such as mint, ginger, lemon, grapefruit, jasmine, lavender, chamomile, thyme, rose, and cinnamon, researchers sought out to discover how these oils may combat cancer. They did so by testing antibacterial potency as well as in vitro toxicology against human cancer cell lines."
I am an avid user of Young Living Essential Oils and have a page on this website.   I cannot speak too highly of the quality of these oils and they are part of my daily routine and will be even more so now that I know that they are a natural alternative.
Click this link to learn more about this study.


Orthomolecular Medicine
On 11 May 2015 Orthomolecular Medicine issued an email providing links to natural alternative cancer protocols, therapies and Youtubes to help us with our health.    Click this link to read the information.


Burzynski Update on Antineoplastons
25 March 2015 update received on independent Japanese randomized studies of antineoplastons peer-reviewed and published.   It goes on to say:
"After 13 months of peer-review, the independent randomized clinical trials of Antineoplastons are now published. The "findings" had to be watered down a bit in order for PLoS ONE (Public Library of Sciences) to agree to publish it, but they are published nonetheless - showing double the survival rate in the Antineoplastons group vs. the group that got chemo alone."


What is the FDA scared of with regards to homeopathy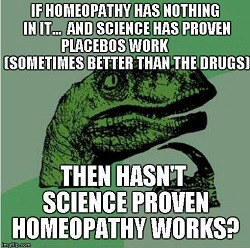 Is the FDA scared that the natural alternative, homeopathy, my help to restore people's health being caused by many of the actions sanctioned by the FDA itself and governments around the world?   GreenMedia on 30 March 2015 brings information on actions presently underway with the FDA which could spell the end of homeopathy in America unless they are stopped.   Click here to read the article and to find all the reference documents that they refer to.


Estimation of the Cancer Epidemic by 2050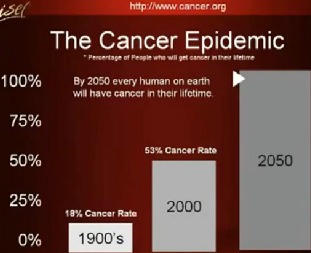 Even though this information is dated 2009 the information it is just as relevant in July 2020.  Andreas Moritz discusses his belief that cancer is not a disease, but is simply a survival mechanism. He says the body allows cancer, tumors and other diseases to happen in order to compensate for an underlying problem.


Orthomolecular Medicine
On 11 May 2015 Orthomolecular Medicine issued an email providing links to natural alternative cancer protocols, therapies and Youtubes to help us with our health.    Click this link to read the information.



Saffron



NaturalHealth 365 on 18 April 2015 provides information on saffron with regards to protecting our DNA.
"The benefits of saffron can be traced back several centuries cross-culturally around the globe. As a staple in the Mediterranean diet, we have long observed the beneficial health effects – on a clinical basis.
In fact, back in the days of Galen and Hippocrates, this beautiful plant was used to counter the effects of colds, coughs, insomnia and even heart ailments. And, today, we now have strong scientific data to suggest that saffron can be effective at preventing even the most aggressive and deadly forms of cancers by protecting the integrity of our DNA."
Click this link to read the article.
This is just one more natural alternative that people can easily and readily use in their cooking!



Insulin and Nutrition



27 January 2015:  Dr. John Salerno discusses cancer and its relationship to insulin and nutrition. He says based on current data, most cancers are preventable. Find out how insulin and carbohydrates may play a big role!     

Is HPV the cause of cervical cancer?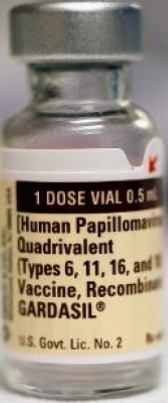 GreenMedia on 22 January 2015 provides amazing information with regards to cervical cancer.  Here is an excerpt:
"The title of a paper recently published by McCormack et al in Molecular Cytogenetics says it all, "Individual karyotypes at the origins of cervical carcinomas." If the findings in this paper are true, a vaccine against human papillomavirus (HPV) is extremely unlikely to protect against cervical cancer.
According to this paper neither genetic predisposition nor HPV infections are necessary for the development of cervical cancer. All cervical cancer cells investigated during the course of this study contained  new abnormal karyotypes. The clonality (genetic makeup) of these new abnormal karyotypes indicates the cervical cancers originated with these karyotypes – NOT from a virus."
This is mind blowing information and you have to have feelings for the many people who have been harmed by the cervical cancer vaccines like Gardasil.   Please click this link to learn more and to pass this information across to your friends who may have teenage daughters and be considering this vaccination.



Natural Alternative




Naturopathic doctors     




what they can do?



NaturalNews on 13 February 2015 brings information on three naturopathic doctors who have succeeded in curing cancer.  Because cancer is such a big business it becomes very difficult for allopathic doctors to offer natural alternatives or even become holistic doctors.  
Click this link to read this article and what can be achieved.



40-year cover-up!



Dr Mercola on 18 October 2014 brings information on a new film "Second Opinion" that exposes the truth about a 40-year long cover up of Laetrile Cancer Treatment.   The article goes on to say and make sure you watch the YouTube:
A new documentary chronicles how a major cancer research center covered up positive studies about Laetrile in the 1970s, as told by insider Ralph Moss

New York's Memorial Sloan Kettering Cancer Center brushed positive Laetrile studies under the rug, bowing to politics and conflicts of interest

Laetrile, banned in the US since 1963, is made from amygdalin, a natural compound derived from the seeds of many fruits such as apricot pits

Sloan Kettering's highly respected cancer scientist Kanematsu Sugiura found that Laetrile significantly reduced the spread of lung cancer in mice

Contemporary Laetrile studies support Dr. Kanematsu's findings, but Sloan Kettering still refuses to acknowledge the truth about the cover-up
One day natural alternatives will win the war against the pharmaceuticals!  
I am sorry but this video has been removed
Marilyn Vine trusts that the information contained on Natural Alternative page has been of benefit to you.   I would love to think that you will contact me and find out about all the amazing things I personally do to keep myself safe from cancer.   Just use the email form below. I strongly believe in prevention rather than cure.  For me cure is a bit like putting the horse behind the cart!

Please share the information on this natural alternative page and previous pages with your family and friends.