Dietary Supplements – Choosing natural supplements versus synthetic supplements
Dietary Supplements is another of Marilyn Vine's pages bringing information on nutritional supplements and to raise your awareness of the importance of choosing natural supplements compared to synthetic supplements which have been proven to cause harm.  To access the other pages please click the following links.   There are a great many other pages on health on this website as well as information on home based business that will enable you to access quality nutritionals and earn money at the same time.    Check this out
Did you know that the Longevity Market was a 35 Billion Dollar Industry?

On two counts I believe I am extremely fortunate.
First, that I have the ability to access these fabulous dietary supplements and secondly the ability to purchase these products through a home based business which enables me to work from home.
Would you like to be part of this Billion Dollar Industry?  

If so then click this link

.
Toxic effects of air pollution
NewsMax Health dated 17 April 2017 published an article entitled "B Vitamins Reduce Toxic Effects of Air Pollution"    How fabulous is this news!    The article goes on to say:
"B-vitamin supplements could diminish the toxic effects of air pollution on the immune and cardiovascular systems, according to an American study published in Scientific Reports.
Researchers studying the impact of air pollution in moderately polluted urban areas from July 2013 to February 2014 found that a cocktail of B vitamins (50mg of B6, 2.5mg of B9 and 1mg of B12) taken for four weeks reduced the harmful impact of fine particle pollution (PM2.5 pollution) by 150% on heart rate, 139% on total white blood count and 106% on lymphocyte count."
I (Marilyn Vine) source my Vitamin B supplementation from a fabulous product called Encompass 360.   Click this link to check out what I use and this link to check out frequently asked questions.
How nutritious are your fruits and vegetables?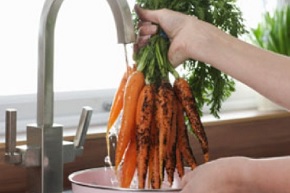 Photo Credit:  Credit: Martin Poole, Digital Vision/Thinkstock
Scientific America speaking about the nutrition levels declining over the years in our fruit and vegetables.   Click this link to read the article.
Back in 1996 I read Dr Phillip Alexander's book "It could be allergy and it can be cured".  In this book he gave me a very sound piece of advice with regards to keeping my immune system up and running:
Remove stress from my life
Drink good quality filtered water
Use quality dietary supplements
I took his advice and in 2017 am in good health despite the fact that I am in my 75th year!   I take no medicinal medicines, just dietary supplements.
Information on the water I use can be found here and on the products I use both for dietary intake, personal care and household, etc can be found here.
Mental Disorders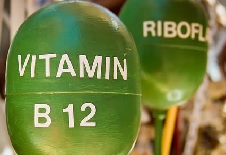 Prevent Disease dated 20 February 2017 provides an article entitled "Worldwide Studies Find Vitamin B 'Significantly' Reduces Symptoms of Mental Disorders"  The article goes on to say:
"We cannot escape the reality that in developed nations, people are often overfed and undernourished. A growing body of literature links dietary choices to brain health and the risk of psychiatric illness. B vitamins are required for proper functioning of the methylation cycle, monoamine production, DNA synthesis, and maintenance of phospholipids such as myelin. A review of worldwide studies has found that add-on treatment with high-dose b-vitamins -- including B6, B8 and B12 -- can significantly reduce symptoms of schizophrenia more than standard treatments alone."
I use a product containing multi vitamins including the B vitamins.  Click this link to check out what I use and this link to check out frequently asked questions.
Prescription Drugs and Food Chemical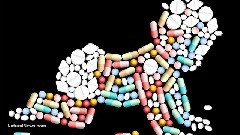 NaturalNews on 13 May 2016 provides information from a United State's death chart which reveals that the root cause of most mortality comes from prescriptions and food chemicals.
The article goes on to say:
"With 100,000 deaths and 2 million injuries each year being caused by legal prescription drugs in the United States, and with 1.5 million Americans contracting cancer each year, the pharmaceutical and biotech industries have become far more of a threat of "terrorism" to Americans than any people or other country could be, or have been, to this day. In fact, just a few years ago, according to a 10-year-long study, accidental overdose deaths in New Mexico caused by prescription drugs increased at a HIGHER RATE than those caused by illegal drugs – heroin and cocaine. That's disgusting.
Actual poisoning from prescription drugs has RISEN to become the second-largest cause of unintentional deaths in the US, according to the CDC themselves. When did the increase really gain so much momentum? In its Morbidity and Mortality Weekly Report, researchers found that deaths from prescription drugs nearly doubled in the US from 1999 to 2004. This mortality data was collected from the National Vital Statistics System."
Throughout this website I am continually saying THAT WE MUST TAKE RESPONSIBILITY FOR OUR OWN HEALTH AND LIVES!    Our bodies have the ability to heal themselves as long as we GIVE THEM THE RIGHT NUTRITION which acts as building blocks in the maintenance and care of our organs.
This is one of the reasons that I am so passionate about being a distributor (AUS9330852) with SISEL International Sisel-website as they not only provide me with nutritional supplements but with safe personal care and household products.
My own husband suffered from prescription poisoning and it left him covered from the top of his head to his toes in the most dreadful rash.
Under Nourishment of Vital Nutrition

Prevent Disease dated on 21 Jul 2015 advises:
"Global Undernourishment Of Vital Nutrients Means An Epidemic of Diabetes and Obesity Inevitable For Future Populations".
This is an article that should be read by everyone to understand the importance of eating nutritionally and using dietary supplements.  I personally believe that more people have an understanding that what they are putting into their mouth and on their bodies is causing them harm.   We get bombarded from the skies, in our water, vaccines and sadly to say in the pre-packaged foods and fast food chains that so many people eat at.
To check out dietary supplements that I recommend click this link.  When you visit this site you will see all sorts of options on the menu bar – options that will not harm you but will help you to maintain your body in a safe way.     Contact me at marilynvine2016@gmail.com if you would like more information.   This is my passion in life – helping people to take control of their own lives and improve their health.
Bacteria and Inflammation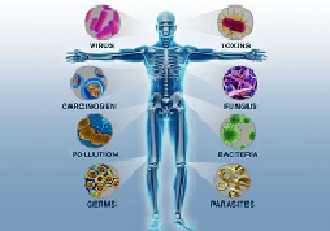 Prevent Disease on 19 June 2015 provides information on how our future will depend on humans understanding bacteria and inflammation.     Marilyn Vine has another page on the Microbiome which you may also care to visit.    I have always believed that we should concentrate on maintaining our nutritional levels to keep our immune systems healthy and to avoid doing things that compromise the immune system or to put ingredients on our skin that go through to the organs of our body and cause harm.    You can check out some of the products that I use here.     In the meantime please read the Prevent Disease article.
80 Years of Scientific Findings

Orthomolecular Medicine on 15 February 2014 brings us a timeline of vitamin medicine spanning 80 years!   This surely debunks all the hype that we hear of the harm that vitamins and minerals, i.e. dietary supplements causes.   Click this link to see the timeline.
Click this link to find a good source of supplements.     If you wish to purchase the products that catch your attention – and I believe that there will be many – the name of the account is Marilyn Vine and ID AUS9330852 and I will be both the Enrolling and Placement person.   To make it easy just click this sign up button for enrollment information.
So many people today do not realize that unless the particular mineral is in the soil that your food is sourced from – then that food will be deplete in that particular mineral.  Sometimes there may be a small amount of the required mineral and it will still be necessary to take nutritional supplements to bring the level up to the required daily intake (RDI).  Quite often the RDI is actually lower than the body's requirement.  You need to do your own individual research and not on government websites to find the actual amounts required and not levels that will not reach the required level for your body to function optimally.
Dr Mercola in his article dated 20 January 2014 reinforces what I have just said in the previous paragraph and in fact goes further by saying:
"Corporate-dictated malfeasance at our federal agencies has resulted in food and agriculture systems that are knowingly killing people and the earth we live on"
It is impossible for me to find the words that are strong enough to express how I feel about what is going on in our world today especially in the area of the food we eat and the water we ingest!    All I can ask of you, my reader, is to do your own research and find your own good quality source of nutritional supplements to enable your body to protect itself.  My first choice is this company who have also released a healthy coffee that not only contains great health benefits but can help you lose weight while enjoying a good cup of coffee.    
Marilyn sources her dietary supplements from a network marketing company that she can trust and through this company operates a home based business.    I do not trust many of the other companies offering opportunities or nutritional supplements and I am extremely selective about the chosen products. I just find it fabulous that I can work from home.   Take a look at their state-of-the-art manufacturing facility
Repercussions of not taking dietary supplements

Orthomolecular Medicine on 27 January 2014 advises that not taking dietary supplements causes miscarriages, birthing problems and infant mortality.   Please take the time to read this article and this click this link to learn where you can obtain good quality nutritionals.
Fake counterfeit nutritional supplements

When you read this article you will understand my concerns and the reason I do so much research before I purchase supplements, personal care, household products, etc.    The time taken to do the research is well worth the effort when it assists in enabling me to maintain good health.    I am in my 70s and had a treatment (26 Nov 13) with a natural therapist and he was surprised at the high level of health I experience.   To learn about the products I use click this link and to join with me  click this link.      
PLEASE TAKE THE TIME TO READ  AND LEARN WHAT IS HAPPENING.
NaturalNews on 27 November 2013 brings most disturbing news with regards to fake dietary supplements being sold on Amazon.   The warning is DON'T BUY FROM THIRD PARTY SELLERS ON AMAZON!   A consumer advocacy whistle blower news organization has revealed:
Counterfeit dietary supplement companies are very easily able to repeatedly and successfully sell a multitude of counterfeit nutritional products through Amazon.com.

Amazon.com is unable to adequately police these sellers.

Amazon.com is currently unable to distinguish between legitimate (original) manufacturers of a product vs. a counterfeit manufacturer of a fake product.

Amazon.com actually lends counterfeit products a high "trust factor" by assigning high star ratings to products which are wholly counterfeit (see explanation below).

Amazon.com has allowed counterfeit companies to "hijack" its anti-counterfeiting policy, resulting in counterfeiters getting original manufacturers banned from Amazon as if they were counterfeiters.
Under attack again!
Dr Mercola on 25 November 2013 interviews Dr Andrew Saul with regards to the fact that dietary supplements are under attack once again!
Are you deficient in these minerals?
Please listen to the YouTube and you may like to check out these dietary supplements.  These are the ones that I use to maintain my health and the health of my family and I cannot speak too highly of their quality and benefit.   Check out the this age reversal link as well for liquid nutritionals.
8 Foods even the experts won't eat!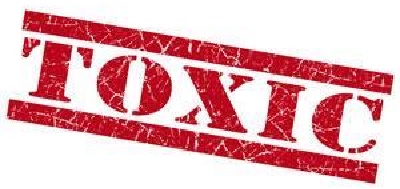 On 8 October 2013 Prevent Disease brings information on food scientists shedding light on items loaded with toxins and chemicals.     Click on this link to read the full article and these are the experts and the foods they won't eat.    You will need to click into the link to read their explanations but as you can see these are all people who would have good insight into the foods we are eating.
The Endocrinologist Won't Eat: Canned Tomatoes -

Fredrick Vom Saal, is an endocrinologist at the University of Missouri who studies bisphenol-A.

The Farmer Won't Eat: Corn-Fed Beef -

Joel Salatin is co-owner of Polyface Farms and author of half a dozen books on sustainable farming.

The Toxicologist Won't Eat: Microwave Popcorn -

Olga Naidenko, is a senior scientist for the Environmental Working Group.

The Farm Director Won't Eat: Nonorganic Potatoes -

Jeffrey Moyer is the chair of the National Organic Standards Board.

The Fisheries Expert Won't Eat: Farmed Salmon -

Dr. David Carpenter, director of the Institute for Health and the Environment at the University at Albany, published a major study in the journal Science on contamination in fish.

The Cancer Researcher Won't Drink: Milk Produced With Artificial Hormones -

Rick North is project director of the Campaign for Safe Food at the Oregon Physicians for Social Responsibility and former CEO of the Oregon division of the American Cancer Society.

The Biotech Specialist Who Won't Eat Convenional Soy: GMO Unfermented Soy -

Michael Harris is biotech specialist who has directed several projects within the biotech sector including those for genetically engineered food. He has been a consultant, manager and director for companies such as Xenon Pharmaceuticals and Genon Corporation.

The Organic-Foods Expert Won't Eat: Conventional Apples -

Mark Kastel, a former executive for agribusiness, is codirector of the Cornucopia Institute, a farm-policy research group that supports organic foods.
On 26 June 2013 Prevent Disease published an article on 8 Nutrients Every Person Needs To Boost Health.
Please click on the links below to access more information.
Children's Vitamins

On 20 June 2013 NaturalNews advised that Flintstones Vitamins is loaded with:
genetically modified organisms

aspartame

aluminium

petroleum-derived artificial colors, and

all sorts of other toxic additives that are literally poisonous to humans and especially children!
Click on the this link to read this article and then click on this link to learn about products that carry the Sisel Safe logo and will be beneficial for your own and your children's health without the fear of harm
Essential Oils

I am loving the products that are based on essential oils.  Click on the links below to find out more. 
SISEL
A great source of nutritional supplements!

This seamlessly global home based business opportunity is providing a wonderful range of dietary supplements, personal care, household products, and mineralized make-up.  
Above I spoke about the importance of obtaining dietary supplements from trustworthy sources.  
Did you know that some calcium supplements contain lead?    If you do a google search on lead you will find that there are now scientific studies revealing that our children have high levels of lead in their blood and that this is being associated with behavioural issues!
Researchers at the University of Florida, Gainesville found that a third of the calcium pills that they tested contained lead, i.e. eight out of twenty-two products that they tested!    Lead can lead to anaemia, high blood pressure, brain and kidney damage in adults and developmental damage in children.   This study was published in the Journal of the American Medical Association.  The study discovered that products had as much as 3 micrograms of lead per 1,500 milligrams of calcium.    They found that this was a particular concern for people on dialysis, who needed extra calcium and also people with osteoporosis.
Find out about a product which I personally use and is safe to use or you can contact me by clicking this link.
Nutritional Supplement
CalciumK2
Sisel's product, Calcium K2™ is designed as bone building support and contains Vitamin D3 which helps facilitate the best use of the calcium.   As the name suggests it also contains Vitamin K2.   This Sisel Product is quite an amazing product.    This is just one of the amazing Dietary Supplements that Sisel International has to offer.

I am now reading a Dr Mercola newsletter dated 16 December 2012 which also advises the importance of Vitamin K2 as a fat-soluble vitamin that plays critical roles in protecting your heart and brain, and building strong bones.   It also plays an important role in cancer protection.
Ibogatherapy
We offer an Ibogaceremony in a luxurious bungalow in the Netherlands.
Diet Plan
A nutritious balanced diet is a key to good health. A healthy diet could treat weight loss or weight gain issues and restore one to be healthy.
Orthomolecular Medicine

Orthomolecular Medicine is based on people eating good quality, nutritionally rich foods and when this source is not complete – by supplementing with good quality natural vitamins and minerals, etc.   Sometimes to achieve health it is necessary to ingest high doses of different vitamins.    Of course, allopathic medicine frowns on high supplementation, but when you read the book "Orthomolecular Medicine" you will understand the enormous benefits that can be gained from this process.   Dr Abraham Hoffer and Andrew Saul have around 40 years of experience in this regard.
I love to receive updates from them and this next document I believe could be one of the most important ones that you will ever read.  
Doctors – How they use vitamin therapy
Unfortunately not every doctor either understands the role nutrition plays in our health simply because when they go through medical school it is only covered very briefly.  Sometimes only a matter of hours given to this subject!   When you understand the importance of nutrition and the role it plays in your health you will realise just how wrong this is.
Please take the time to click in and read and maybe print out for future reference. 
I have been reading a book by Dr Abram Hoffer, MD, Phd and Andrew Saul, Phd on orthomolecular medicine.   This book covers good food and dietary supplements and, in fact, goes further to say, that sometimes we need megadoses of some vitamin supplements, minerals, enzymes, amino acids, etc to bring our bodies back to their optimum levels to enable our bodies to heal.
A study undertaken by G Block, CD Jensen, EP Norkus et al Üsage Patterns, Health, and Nutritional Status of Long Term Multiple Dietary Supplement Users  has shown that the more nutritional supplements taken the better people's health is.  To read this dietary supplement study click on this link.   
Credence Publications

Phillip Day has written a book called "The Essential Guide to Vitamin D".  Such an important vitamin to have in our lives!  It is simple and easy to read and understand.  Advising you how to have your Vitamin D levels tested correctly and what your doctor should be looking for in your results.   If you would like to buy Phillips book, it is available online.  Click on the link to go through to his store.  This link will take you to a page with a great deal of information on the importance of Vitamin D in our lives.  
Allopathic Medicine
Puts down supplement use!

Sometimes we are led to believe that using dietary supplements is not desirable.
Robert F Cathcart MD says
"Vitamin supplements are safe.  I have never seen a serious reaction to vitamin supplements.  Since 1969, I have taken over two tons of ascorbic acid myself.  I have put over 20,000 patients on bowel tolerance doses of ascorbic acid without any serious problems and with great benefit."
Chris M Reading MD also tells us
Ï have had measurement done of serum vitamin levels in over ten thousand patient since 1978, and have safely corrected low levels with supplements in amounts far higher than the RDA.  Vitamin supplements are safe and essential to correct low vitamin levels and to correct ill health.  In my experience, vitamin supplements can save people from premature death, depression, suicide, dementia, psychosis, and heart failure."
As you can see the studies on dietary supplements have been going on for a great many years.  Dr Cathcart's study is 1963 and Dr Reading 1978.
A great many of the multi level network marketing companies that I am involved with also give me access to personal care, hair care, skin care and household products that contain either no harmful ingredients or at the very least, minimal risk of using products that may have ingredients that can pass through my skin and cause me or my family harm.
Recently I visited a naturopath (September 2010) just for a general check up.  I took all the dietary supplements I take with me.    The result was very interesting!   All my network marketing products tested absolutely fine and the only one that didn't was a Vitamin B6 supplement that came from my local health food shop!
Marilyn Vine trusts that you have found some interesting information on her Dietary Supplements page and hopes that you will share this information with family and friends.
Return Dietary Supplements to Home Page