Links to Personal Development
Marilyn Vine provides Links to Personal Development in an endeavour to assist and empower people in helping themselves develop to their full potential.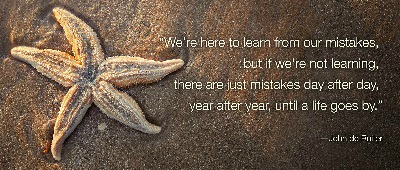 Picture from Pixgood.com
Bookmark this page to return to see further information that may have been provided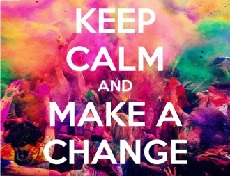 Wake up World on 7 December 2015 brings an article on quietly making a change and making our world a better place to live in.   Please take the time to click this link and read the article.
Self-Help Information
The self-help site for anyone looking for personal development and motivation
Mental Well-Being.com
A website dedicated to your health and happiness, with information and advice on hypnosis, mental health, meditation, spirituality, financial well-being, fitness, self improvement, weight loss, and other topics of interest.

Links to Personal Development
 

Blessings for 2012
Received from an unknown source but I thought it was great and wanted to share it with you on this Personal Development page.
"May you play more, laugh more, love more, live more, give more, receive more, and celebrate more!
May you open to the vast possibilities and boundless love and wisdom of your grander truer self.
May the doors to your brightest futures swing wide open.
May you know the full extent of your worth and deserving and open to receive all that your heart desires.
May gifts, synchronicities, serendipities and successes dawn effortlessly in your world.
May you connect to and experience more of the love, beauty and light that you are.
May you sparkle and gleam with merriment and magic.
May your laughter refresh the world daily, brightening all those around you, including yourself.
May you know that you are loved, loving and loveable, ever and always.
May you enjoy a blessed and happy life, a life YOU truly LOVE!"


Profound Article
By clicking this link it will take you to a very profound article on how your thinking can impact and improve your health.  
I do not know where the article came from but it turned up on a Skype chat that I am connected to and I thought it was such a good article that it deserved to be on my website and I chose my personal development page to include it. 
I don't think you will be disappointed when you read the article especially if you are the sort of person who likes to read on personal development.
My Psychic Advice 
Visit My Psychic Advice for psychic, tarot, psychic readings, astrology, horoscopes, palm reading, palmistry, numerology, paranormal, palmistry, zodiac signs for dating, relationships, marriage and love advice.
Total Self Improvement
Self improvement empowers you to start living an exceedingly abundant life today. It is time to recognize your true self worth and develop your life to way beyond your expectations and dreams!


Angels for Guidance
I came across this information some time ago and I would like to share this with you.   We all have Guardian Angels and maybe some of the Angels shown here are yours.    Please click the link to read the excerpts from the book.
Marilyn Vine trusts that you have received positive information with regards to her Links to Personal Development page and also the many other pages shown on this website.