Work from Home in Network Marketing with SISEL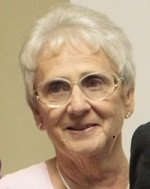 Marilyn Vine is delighted to bring you
Work from Home in Network Marketing with SISEL.
I am an independent Sisel Distributor (10146519) and have followed the progress of this amazing network marketing opportunity since its inception in 2007.   I have also been privileged to use many of the products provided in the early days and in October 2017 you could call my home a "Sisel Safe Home".
Sisel Safe provides me with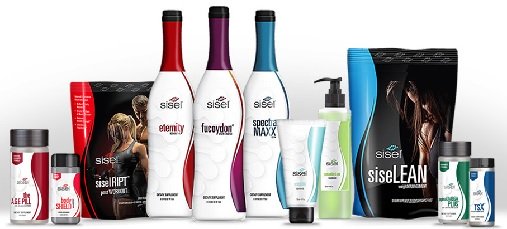 Click this link to find out more about these great products.

A simple thing like a deodorant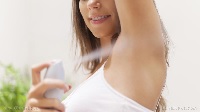 Here we have NaturalNews dated 12 July 2017 providing an article entitled"The top 7 most toxic ingredients in your deodorant… are you poisoning yourself every morning?"  
Reading this information makes me grateful all over again that I have the SiselSafe™ mission with the products that I use.
I read many years ago – probably around 17 – that 4 different people had been found to have a tight membrane band around their lungs and the only thing they all had in common was using a spray on deodorant.   It makes sense that by spraying things into your armpit that you are forcing the ingredients through the skin and if they are toxic ....well....    You could click this link for the Sisel website and check out their deodorant.


Sisel Mission and State of the Art Facilities
Sisel International was founded by Tom Mower Sr and is the President of the Company.  It is Sisel's mission to create health, wealth, and happiness for its distributors and consumers throughout the world, by providing life-giving products and success-oriented opportunities.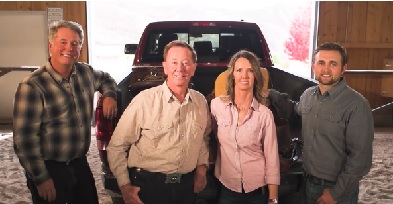 Take a few minutes and listen to what three generations of Mower's have to say.

SupraNaturals



High-performance ingredients

Utilizing evidence-based, high-performance ingredients, Sisel produces products that are known for being more powerful in its formulations than that of competitors. These highly advanced products are developed in Sisel's state-of-the-art research and development laboratories and produced in their world-class manufacturing facility.

Listen to Tom Mower Jr, Sisel CEO on Manufacturing Our Own Products.


Importance of products manufactured in a safe environment
Above you have read about the Sisel Safe™ motto with their "no potentially harmful ingredients" and watched Tom Jr and Tom Sr talk about the importance of quality ingredients and safe manufacturing environments and then you read articles like this one.
"Pharmaceutical employees arrested after causing 64 deaths with drug tainted with fungal meningitis"
This comes from an article published by NaturalNews on 26 December 2014 about the practices of a pharmaceutical company.  The article goes on to say:
"responsible for custom-mixing drugs in bulk. Hospitals and doctors received the medications by the boxful and trust their integrity and cleanliness. Since 2012, hospitals across the nation received countless cases of tainted drugs from the "filthy" pharmacy. Several pain specialists were unaware that they were injecting their patients with fungus-laced epidurals."
Read the full story here.       I thank my lucky stars for being introduced to the Mower Family and their Mission back in 1996 and for now being able to be part of Sisel International and its Sisel Safe™ Motto and "No potentially harmful ingredients" and also for the ability to work from home.
Many years ago I heard Tom Sr speak in Sydney and say that many people criticize him for changing the ingredients in his products.    He said he does not apologise for this as when he finds new technologies and ingredients that can make his products more powerful – then this is what he will continue to do and I personally thank him for this and for giving me the opportunity to work from home.


Countries around the world

By clicking this link and selecting your location, you too can access these fabulous products.       
I receive emails from people asking "where can I buy these Sisel products?"   Check out your country in the link above and decide what you want to do.
I would love to see you enrol with me to access these SiselSafe™ products.   By joining with me as a distributor (Marilyn Vine 10146519 and I would be your enrolling sponsor) would provide you with the ability to obtain your products at the wholesale price and also give you the ability to enrol other people once they see the results of you using these products, particularly the health products. 
Sisel International is globally seamless and it is so easy for us to interact with each other and support each other.  
If you have Skype then communication can be free.  Email is free.   When required telephone calls can be made. 
The Sisel Team that I am involved with covers several different countries and many of us work from home. 
So please check out the Sisel Opportunity page to learn more how you too can work from home
Marilyn supplements her diet on a daily basis with age reversing products and dietary supplements. Click this link for more information on these products.  If you would like to learn more about what I do then email me at siselopportunity@expandingabundance.com.
On 1 August 2017 Sisel launched the A.G.E Pill.   Yes you read right – an AGE Pill and what a fabulous product it is.   So many people getting fabulous results within a short period of time!  Below I will give you the links to these testimonials and I am sure you will be as impressed as I am. 
Click this link to learn more about this fabulous product and then click the links below to read the amazing testimonials.


Toxins in the Food Chain
Please click this link to read information from Dr Dahl on Toxins in the Food Chain, and Why Quality Supplementation is Necessary.   The article goes on to say:
 "When it comes to supplements, the series of questions that individuals ask most frequently relate to their necessity. Do we not get all of the necessary nutrients, vitamins and minerals from the food that we eat? And if we eat a regular, balanced diet, is that not enough to keep our bodies healthy and fit?" If you were to ask those questions prior to the turn of the 20th century, or even into the first quarter of the 20th century, the answer would have been yes. But today, given the fact that we do not have pure food anymore, the answer is no! "
The fact that I can work from home and have access to quality dietary supplements, personal and household care, weight loss, joint health and highly mineralized cosmetic range and can do it so easily is a great comfort to me.    Click here to see the amazing range of products available, and more being added all the time

Work from Home provides information on      
Triclosan and Propylene Glycol

Listen to this YouTube to give you an understanding why we should be using Sisel products.  Products that are designed to keep us safe! 
Marilyn Vine once again invites you to join her in this amazing network marketing opportunity – the one that you can work from home – or go on the road and do meetings and presentations.    We all know that the effort we put in will relate to the rewards we receive.
Click this link and select the enroll option     It is as simple as that!
Return Work from Home to Home Page