Australia – things we all should know about our country
Marilyn Vine is putting together a page on Australia because she is finding so many things unfolding.  This page will cover information that she has come across in her reading and research and doesn't believe that this is the way forward in the best interests of our country or our people.   Information that generally is not covered in the MSM but in the alternative news and quite often this information is pushed under the rug or concealed in other ways.
I now know how wrong I have been to not support Nuclear Power production.   I now know how Australians and the world have been manipulated by, originally, John D Rockefeller, and finally his son and four grandsons since the late 1800's.   The link I will provide covers banking, petroleum,  nuclear power which is a renewable energy, the use of protesters to further the Rockefeller scheme.    I now must go to my Fukushima Page and do adjustments.    I realize the importance of the page I have on Standing Rock (Dakota Pipeline) and how this runs parallel to what is unfolding in Queensland with Adani pushing to do fracking.  The Queensland people don't want it but the government is forcing this on the people.   Who in the Queensland Government is behind this and who is behind them?    This document will let you know how all the Senators have been brought and paid for.   It explains why Dick Cheney for 911, Obama, Hillary and Bill Clinton have never been brought to trial.
I am sure that I am not the only one who thought that Chernobyl was a purpose built nuclear power plant.   How wrong I was!  Marshall Douglass Smith tells me
"The new phoney environmentalists would point out Hiroshima, Nagasaki and even Chernobyl as proof of the dangers of nuclear energy.  But if you explain that Chernobyl was never built to be a safe nuclear power plant, but was an old Soviet bomb factory for quickly converting raw uranium into plutonium for making nuclear bombs.  And, if you further explain that it did produce electricity as a biproduct but was not designed to be a safe power plant, the average environmentalist only stares blankly.  And no nuclear reactors like Chernobyl, without any safety-sealed containment vessel, have been built for over 50 years.  But that wasn't in any environmentalist movement handout literature they read."
He provides information on the Kyoto Treaty and so many other things.  This is most important:
The US government brought monopoly charges against John D Rockefeller and Standard Oil and broke up his company.    John D vowed in return that he would break apart the United States and would rebuild his company.   Marshall tells us that the Rockefellers achieved both of these aims around 2002!
Here is the link to "Black Gold, Hot Gold – The Rise of Facism in the American Energy Business by Marshall Douglas Smith and published in 2001.
Part V. WTC, Towers of Siloam has not yet been published.  I could not find this section but believe it will also be an eye-opening chapter.   I am not sure if this is the right man but I did find a Marshall Douglas Smith deceased 6 December 2013 and maybe this is the reason.
The more this page unfolds I am realizing that what I am doing is reaching out to someone, anyone who would be willing to start and mobilize the Australian people to have our Constitution dated 1901 re-instated and for our government to stop being a de facto government ruled by "Deep State" or whatever you like to call it.   We the people, if we unite, have the power to succeed in doing this.   Our constitution can only be changed by a referendum.   Someone with the knowledge and energy is required to format the words for a referendum and then have it sent Australia wide forcing the government to include this referendum in the next elections or at least the one after.    I truly believe that there are many people like myself who are disgusted with the way this country behaves on so many fronts and just wants our country back in our hands.   If you are reading this and know someone please give them the link.   Thank you for whatever you do.
Below I said I would post new information under the bookmark but information keeps coming to me that I should address in the pre-book mark area.
The Paris Agreement – like Donald Trump I don't believe that Australia should participate in this Agreement.  Why would we give away our sovereignty and enable international corporations to come into Australia and over-ride any of our legislation if it does not suit their activities?  Our own home based business has to comply with our legislation and so should any foreign entity trading here.  
I also agree that we should withdraw from NATO.  On some of the news pages on this website I have covered this topic many times.   NATO and the United Nations seem intent on pushing the world into a situation where WW111 becomes inevitable.   I receive newsletters from World BEYOND War.   I suggest that you click this link and learn more about their fight to keep world peace.
World Health Organizations involvement in pushing vaccines.   Here we have "No Jab No Pay" in place thanks to ex-Prime Minister Malcolm Turnbull.   Incidentally our current Prime Minister Scott Morrison was the person who put this bill forward to Parliament.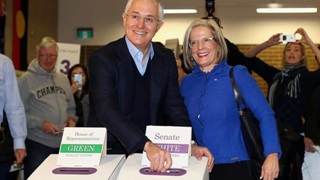 In a YouTube from Dr Suzanne Humphreis' Sydney Australia Tour in 2017 at the around the 58 minutes mark:
 "My wife is Chair of Biotechnology company Prima BioMed who are in product collaborations with Novartis & GSK.  I'm a multi-millionaire who invests in (Pfizer Inc) with a chairman of pharma corporation (who works with Novartis and GlaxoSmithKline) for a wife.
Was disclosure made of Turnbull's involvement in the pharmaceutical industry when this legislation was passed?
You might also like to listen to Bill Gate's take on what mass vaccination of the planet will achieve
NaturalNews dated 29 August 2017 published this article "BOMBSHELL: UNICEF just finished vaccinating 355,000 children to halt a polio outbreak caused by vaccinating children in the first place".  Here is an excerpt from this document:
"UNICEF, the World Health Organization (WHO), and partner organizations have been hard at work administering the polio vaccine to over 355,000 young Syrian children. This urgent immunization program has been undertaken in response to an outbreak of "vaccine-derived polio" in parts of Syria wracked by violence. While these healthcare workers certainly demonstrate compassion and bravery, especially considering the environment they are being forced to work in, it defies logic that inflicting more vaccines on Syrian children is the best response to an outbreak that was caused by vaccines in the first place."
Click this link to read the full article.
Public Intelligence Blog published on 2 February 2018 the following article "Mongoose: Big Pharma Sterlizes 500,000 Black Women in Kenya via Vaccines". The article says:
Pharma Co Has License Suspended as Vaccine Blamed For Sterilization of 500,000 Women & Children
"These results all indicate that the Tetanus Toxoid Vaccine had high contents of beta human chorionic gonadotropin hormone (BhCG) that causes sterility in women."
This is not new information!   A nun in the Manilla, Philippines found the same thing in 1995.   This time the vaccine was Tetanus.
Somewhere amongst my pages on immunization and vaccination is information on Ebola.   Did you know that five years prior to the outbreak of this brand new virus called Ebola that a vaccine had already been manufactured to overcome its effects?
I can't remember but believe it was in Nigeria when they had an outbreak of Ebola that the Government threw out the Red Cross from the country?   Why you might ask?   Well they found that the people actually attending the Red Cross facility and being vaccinated were ACTUALLY contracting Ebola!      Did you also know that if oxygen was administered that it could kill the Ebola virus in a matter of days?   One other African country threw doctors out of the country who had used this method.   It was obvious that they did not want a cure.
Vaccination or rather depopulation is also part of Agenda 21!
Several years ago, I heard that America had declared that the water that fell from the sky was owned by the Federal Government.    They introduced water taxes on all types of water, bore. dam, etc.   I have found that whatever the US does then Australia closely follows.   I told my husband what I had heard and I said mark my words within 6 months the same will apply in Australia.   About 3 months later we were having breakfast and listening to the morning news and sure enough it was announced that our water would also be taxed!   
So why am I telling you this?    Argenintians are now under mandatory vaccination for everyone.  Argentinians are already suffering the dire consequences of this type of tyrannical government overreach, as they're reportedly no longer able to obtain passports, driver's licenses, and various other necessities they require in order to freely move about and travel – and some say that America could be next, unless Americans fight back against this encroaching evil.
Here is an excerpt on America:
The so-called REAL ID Act, which was passed into law by the Bush Administration back in 2005 following the 9/11 terrorist attacks, is finally being implemented by the Trump Administration. But the tyrannical implications of what it could entail for everyday Americans in terms of their health freedom is nothing short of terrifying – and most Americans are completely unaware of what it entails.
An excerpt from this article "Is Big Vaccine plotting to use Argentina's new mandatory vaccine law as blueprint for similar tyranny in America?   Make sure you listen to the YouTube.   Here in Australia we have already let the government coerce and blackmail our parents into subjecting their children to vaccines that they don't want to give them.  We would already be on target for this type of control over our lives, our ability to move freely around our country.   At least the Center for Disease Control (CDC) in America enables Americans to visit their website and see the vaccine excipient table and identifies each vaccine and its content.   The TGA here in Australia does not give Australians this access.   I believe that the inserts contained in the vaccines do not even list the total content.    Click this link and read the horrifying things that are included in Americas and no doubt our own but who would know because they won't tell us!
UNLESS WE STAY ON THE BALL AND WATCH WHAT OUR GOVERNMENT IS PLANNING TO DO WE WILL BE IN THE SAME BOAT AS ARGENTINA AND AMERICA!
FOREWARNED IS FOREARMED
"The law is perhaps the most overarching example seen to date of how invasive a government can become by forcing a medical intervention [vaccines] with questionable safety profiles onto its people," wrote Jefferey Jaxen in an article published at RobertScottBell.com.
"The recently approved law indicates 'certification of compliance with the National Vaccination Calendar must be required' including for passports, driver's licenses and National Identity Documents (DNI)."
Today, 10 February 2019 I received two articles which I have turned into a pdf.   One is a Dr Cantwell's research dated 1999 on vaccine information and statistics.   The second article gave a list of MMR reactions based on Medalerts website.   Anyone considering the MMR are urged to read this article.   Thirdly I added an Orthomolecular Press Release from 2015 wherein the CDC are quoted as saying "However, in the United States over the past 10 years the CDC reported zero deaths from measles."   Click this link to read the medley.
Good News for Americans
My dream is for some dedicated Australians to take up the cudgel and use the information from this page and other sources and fight the Australian Government with their No Jab No Pay legislation and to force Australian Health Service to provide full statistics on what has happened in the way of adverse events since this legislation was mandated.    Here is what the American Government is now providing for Americans:
"here's a new government web portal where Americans can file official complaints against medical practices and other service providers for violating conscience and religious freedom laws as they pertain to "mandatory" vaccinations.
The U.S. Department of Health and Human Services (HHS) now offers anybody wanting to do so the ability to write, fax, email, or use the Office of Conscience and Religious Freedom (OCR) Complaint Portal to report cases of illicit vaccine coercion, or simply to voice their concerns about the questionable ways that healthcare service providers push vaccines.
HHS is asking that everyone who files a complaint to not only provide the name of the service provider in question, but to also provide specific details about the alleged malfeasance. HHS also requests any additional information that will help OCR determine an appropriate course of action."
People, who are reading and beginning to understand what is going on in this world of ours know  that we are quietly seeing Agenda 21 or Agenda 2030 which is the updated version being unrolled in Australia and in other parts of the world.   We keep hearing the terms "deep state" and New World Order – all of which, it seems to me, is starting to unravel at the seams.
My intention in starting this website was to bring good health information that would enable people to lead healthy lives and attain longevity.   The more I read and researched the more I realized that we all have a duty to share knowledge, especially knowledge that impacts peoples' health and their lives.
I learned a long while ago that we have been "corporatized".   Here is a very good parody explaining it in simplistic terms that we can all understand.
Click this link to read this revealing document.
Murray Darling Basin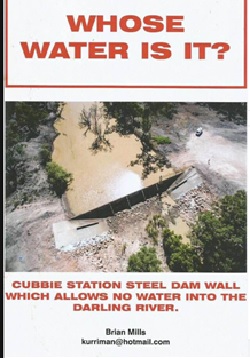 This may give you some insight as to what is happening in the Murray Darling Basin in 2019.  You will learn that the inception of the scheme goes way back to 2004 and in Australia 2010 with the Howard Government.
Here is a link to a page from Australian Alert Service dated 23 January 2019 Vol 21 No 4 showing that fish kills in the Murray have been reported since 1903 and that Professor Lance Endersbee had a solution in 1997. 
BIG QUESTION
WHY HAS THE GOVERNMENT NOT IMPLEMENTED HIS SCHEME?
Recently I posted a page on California as I could see how Agenda 21/2030 was being implemented.
There is well over 100 pages on this website covering many subjects like fluoride, vaccination, genetically modified foods, weather control, 5G technology and so much more.
The Julian Assange saga will be covered in numerous sections of this page and also the Australian Government's inaction in supporting this man who has done the world a great service especially with the exposure of Pizzagate and John Podesta.    They found it in their heart to support the Bali 9 who were drug mules/traffickers which would cause harm to people and yet a man who has done us all a great service is totally neglected!    There is a reason behind this which is yet to be revealed.
Australia's water – a political ploy
In 2018 I began to become interested in Australia's massive water issues. I was directed to read "A Voyage of Discovery" by Professor Lance Endersbee AO.  I purchased this book through Citizens Electoral Council of Australia – cec@cecaust.com.au - +61 3 93540544.   In the preface to this book he says:
"In 1999 I attended a meeting of the Federal Inland Development Organization in Charleville, in Western Queensland, in Australia." Further down the page in speaking about the Great Artesian Basin of Australia, he says:
"I could see that this official explanation of the operation of the Basin showed conditions which were, in fact, physically impossible.  But what I found most disturbing was the fact that the professionals involved believed it all.   It was an act of faith on their part, and they defended their position by reference to world practice and world authority."    On the next page he states:
"How was it possible for so many professional geologists and engineers around the world to remain in error for so long, and in circumstances where much of the evidence over the years had contradicted their assumptions".
Water Wars - Stealing Water for Profit and Power
This is a most important YouTube to understand what is happening with water worldwide.  The information provided here is backed up by providing the access to the various documents.  What has unfolded is most disturbing for everyone.  It is interesting that it also covers Prime Water as a renewal source.
You may also like to listen to this one as well
The education I received from the late 40's through to the mid 60's in Australias' public school system failed to provide me with the knowledge or the understanding of many of the things that have unfolded since that time.   I have learned through doing my own research over the last 20 plus year and in more recent times have found that under the Agenda 21 scenario that education from the 60's in particular was starting to be dumbed down.     Our children of today are not taught to think logically or coherently and blindly believe the mantra being taught in our schools.   This does not bode well for Australia's future.   It is up to our parents to ensure that they teach their own children how to research and to think logically.
I wrote the above paragraph and the very next day I received this newsletter "Education and the Dismantling of the Mind – When the solution is worse than the problem."     It was written Jon Rappoport and dated 28 January 2019.   It is a very long read and covers a great many aspects and I found the comments at the end of the article to be quite interesting. 
I believe the Universe is working through me to expose the iniquities that are and have been visited on mankind.   This morning I received this YouTube which exemplifies what I wrote earlier about my own education.
Bertrand Russell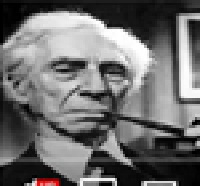 Scientific societies are as yet in their infancy.  It may be worth while to spend a few moments in speculating as to possible future developments of those that are oligarchies.
It is to be expected that advances in physiology and psychology will give governments much more control over individual mentality than they ow have even in totalitarian countries.  Fichre laid it down that education should aim at destroying free will, so that, after pupils have left school, they shall be incapable, throughout the rest of their lives, of thinking or acting otherwise than as their schoolmasters would have wished.
Diet, injections, and injunctions will combine, from a very early age, to produce the sort of character and the sort of beliefs that the authorities consider desirable, and any serious criticism of the powers that be will become psychologically impossible.
Gradually, by selective breeding, the congenital differences between rulers and ruled will increase until they become almost different species.  A revolt of the plebs would become unthinkable as an organized insurrection of sheep against the practice of eating mutton.
Excerpt from "Scientific Outlook [1931] and Scientific Outlook [1952]
Bertrand Russell 1872-1970 – British philosopher, mathematician, and an adamant internationalist.
Please listen to the YouTube for elaboration on the above and for more revelations.

Back to Lance's book.  Being what I class myself as an uneducated person I found it very refreshing to read this book and more importantly understand what Lance had discovered, that there is a source of prime water – not groundwater or rainwater – but a source of water deep below us.     This also applies to many other countries of the world and my understanding is that NO COUNTRY should suffer from a water deficiency.
So why do I say that this is politically motivated?      Just check out Agenda 21/2030 or Sustainable Development for the legislation they are enforcing worldwide on water usage.  Here I provide a link to "UN Documents Cooperation Circles – Gathering a Body of Global Agreements – Agenda 21 – Chapter 18 – Protection of the Quality and Supply of Freshwater Resources:  Application of Integrated Approaches to the Development, Management and Use of Water Resources."     I could find no date for this document but it possibly could be around 1977.
I am aware today of people and organizations who can provide details of prime water sources:
The information is readily available for both the Australian Government and professional geologists to find.   I am sure there are many other links that could provide similar resources and information.   So why is the Australian Government dragging its feet in remedying our water shortage?    There can only be one explanation – Agenda 21 – Chapter 18.
I can be contacted on healthymoneyvine@gmail.com or in the email box at the bottom of this page.
As things come to light they will be posted directly under the bookmark so make sure you earmark this page.   However, so many people are unaware of Agenda 21 that I will leave above the bookmark this explanation by David Icke.


Agenda 21 explained succinctly
Agenda 21 or Agenda 2030 The Plan To Kill You - David Icke - The United Nations Depopulation Plan The global cabal of U.N. Agenda 21 is behind global warming, regionalism, zoning, land and water use control, wealth redistribution, weakening and eventual replacement of the dollar as the world's reserve currency, global warming, cap and trade, Smart Grid, Smart Meters, carbon taxes, high gasoline prices, global citizens, IB World Schools, Common Core nationalized education standards, biofuels, Marxist advancement across the globe, food control, water access control via the Law of the Sea Treaty (LOST), gun control, health control, the Arab Spring/Winter, unchecked illegal immigration, and they are unstoppable.'
Take the time to watch if you want to know what is planned for you wherever you live!
Bookmark this Australia page to see new information as it comes to hand.


Kangaroo Court Update
16 February 2019 new article "Prime Minister Scott Morrison, his best mate David Gazard and the $50 billion submarine scam".   Here is an excerpt and make sure you read the full article.  
"Prime Minister Scott Morrison's best mate and closest political advisor, David Gazard, is profiting $millions from the $50 billion submarine contract Australia finalised this week with the French state-owned shipbuilder Naval Group. Naval Group is still under investigation for bribing Malaysia's former leader Najib Razak US$128 million.
What is becoming clear is that the $50 billion submarine contact is a money grab for numerous Liberal Party cronies which is disturbing given Naval Group was previously investigated by the Australian Senate in 2016 for bribery in Australia via one of their subsidiaries."
On 10 February 2019 I received this publication from Kangaroo Court "Chief Justice Tom Bathurst is still using taxpayer funds to attack journalist Shane Dowling".   Make sure you click the link to know what is unfolding in our court system here in NSW.

Tony Abbott and his Chinese affiliation


Kangaroo Court dated 3 February 2019 has published this article "Tony "Shanghai" Abbott and the $100,000 bribe by Chinese billionaire Li Ruipeng".  Here is an excerpt of part of the article and Tony is critical of the way that the media has handled this as you will see from his comments:
Fairfax Media published a story late on Friday night (1/2/19) outing Tony Abbott for attending a Chinese New Year function hosted by the Chinese Communist Party's top Australian lobbyists and propagandist.
The "hosts" included "several facing pressure to declare their Beijing connections on the nation's new foreign influence register."
"Mr Abbott, fundraiser John Caputo and state MPs John Sidoti and Mark Coure, were all VIP guests at a Chinese New Year function attended by Beijing's highest ranking United Front affiliates in Australia."
"The United Front Work Department is a unique agency overseen by the Chinese Communist Party's Central Committee and which leads the party's United Front operations aimed at influencing overseas Chinese and Western elites, including politicians, to back Beijing's aims." (Click here to read more)

Capilano Honey


Kangaroo Court of Australia dated 29 January 2019 published this article "Capilano to stop selling their toxic and fake Allowrie Honey. Now have new fake / poisonous honey scam with Woolworths".   Here is an excerpt but please make sure you read the full article and you can take action by simply stop purchasing!
Capilano Honey published a media release on Wednesday (29-1-19) on their website announcing they will no longer sell their poisonous, toxic and fake Allowrie Honey. This is after Coles stopped selling the Allowrie brand and all other imported honey in July 2018.
The reasons given by Capilano are laughable but when their media release is put together with evidence I already had about Woolworths it exposes Capilano's and Woolworths' new fake and poisonous honey scam. It's simple, they stop selling the Allowrie Brand and now the focus is on Woolworths pushing their fake organic brand Macro Honey, which is produced by Capilano and only has 20% Australian honey with the other 80% being imported. That is even worse than Allowrie which was said to be 30% Australian.
Coles and Capilano Honey have buckled to the consumer campaign that has been driven over the last 2 years largely by Simon Mulvany, after they started suing him in February 2016, and myself after Capilano Honey started suing me in October 2016.


Murray Darling Basin
Citizens Electoral Council of Australia published this article dated 25 January 2019
Fish kill shows Murray-Darling Basin Authority failure
Numerous dead fish now floating down the Darling River and in the Menindee Lakes is more evidence that the Murray-Darling Basin Authority (MDBA) has mismanaged the basin, as the CEC has long documented. So-called "environmental flows" since the MDBA's notorious "Basin Plan" commenced in 2012 have flushed precious water into swamps and out to sea, and in the process caused riverbank erosion previously never seen. Now there's no water left when it's needed most! And the failure to build the Clarence River Scheme—which has been on the books in some form since at least the early 1920s—means that water from the flash flooding that hit the Clarence Valley in October 2018 did not get to flow down the Darling River.
As of 22 January, the Menindee Lakes held a mere 3.6 per cent of their capacity. The lakes have an official nominal combined capacity of 1,731 gigalitres (GL), three and half times the capacity of Sydney Harbour, but during floods can fill to more than 2,000 GL. Under the "environmental flow" regime, water may be released to leave a mere 480 GL (28 per cent) in the lakes. Environmental releases from the lakes have enraged many locals at Broken Hill who depend on the water. They blamed a release of about 300 GL in late 2012 and early 2013 as contributing to the lakes running dry. Dam levels recovered in 2016 with good rains from August through to December. But from mid-December 2016 to present, dam levels have continuously trended downwards. Despite this, in October 2017 the MDBA ordered the release of about 70 GL of water, much to the horror of many locals as the ABC's Sofie Wainwright reported from Broken Hill at the time: "Given that Lake Victoria is 99 per cent full and there's more than 90 per cent water in Lake Hume, I was hoping that they wouldn't be considering [releases] until 2018", Lower Darling irrigator Rachel Strachan said. 


Julian Assange's Lawsuit to uncover concealed indictment charges
Politico reported on 23 January 2019 that:
WikiLeaks founder Julian Assange said Wednesday he is launching a legal challenge against the Donald Trump administration.
The Guardian reported that lawyers for the activist have filed an application to the Washington-based Inter-American Commission of Human Rights, aimed at forcing U.S. prosecutors to "unseal" any secret charges against him.  It is believed that American prosecutors have been investigating Assange since at least 2011 over his website's publication of hundreds of thousands of diplomatic cables.
The legal move comes at a time when Assange's protection by the government of Ecuador appears on shaky ground. Assange has been staying in a Knightsbridge flat, which houses the Ecuadorian Embassy since 2012, when he fled extradition proceedings at the U.K.'s Supreme Court.

Commemorating the first Landing


A recent announcement from the PM to spend $50m on a Captain Cook commemoration has left Australians bewildered. This use of taxpayer funds will include a $7m replica of Captain Cook's Endeavour, seen by many as an unnecessarily divisive plan, especially around January 26th.
Below is information on a petition to stop this spending.  I believe that every Australian should read the book "Dark Emu Black Seeds:  Agriculture or Accident?" written by Bruce Pascoe.   The ISBN for this book is 9781922142436 in paperback.    I found that the Australian history I had been taught at school had absolutely nothing to do with the truth surrounding the landing in Australia and I learned so much more about our Indigenous people.
Click this link and sign the petition

The Australian Government   
Who, What, When, Where and Why
Flora News #30 dated December 2018.  The opening paragraph reads:
"Dear Reader, if you are reading this document, you are one of the people of this country who are aware that something is not "quite right" in its governance.  You are troubled as to why your personal liberties are being eroded and why your voice is not being heard by government representatives, once elected.  You may have been told we have been invaded, that the country is bankrupt, that those ruling us have hidden agendas, that we are being taken over by the OWG.  All of which have foundations that need to be investigated, understood, accepted and/or rejected – your choice.  This document however, has been prepared to be factual, black & white.  You will read this document and you will know what you are dealing with when you involve yourself with the Australia Government in any capacity.   And you will learn how to both protest effectively and how to begin to remove yourself from any entrapment."
This is a most important read and I urge you to click and read all the changes that have occurred since our Constitution of 1901.


Scott Morrison's New Appointment
Kangaroo Court of Australia in December 2018 published this article "Prime Minister Scott Morrison appoints Australia's most ethically bankrupt lawyer to advise on Federal ICAC".  Click the link and read the full article and ask yourself  
WHY WOULD SCOTT MORRISON APPOINT SOMEONE ACCUSED OF CORRUPTION TO ADVISE ON A FEDERAL ICAC?  
HOW MUCH TRUST WOULD YOU HAVE IN A FEDERAL INDEPENDENT COMMISSION AGAINST CORRUPTION AFTER THIS?  
I suggest that you go to the Kangaroo website and check out all the articles that have been written.    For me they have all been very interesting and eye opening.


Australian manufacturing sold out by Australian Government
Listen to how Australians were sold out to meet the requirements of Agenda 21/Agenda 2030.  An error has been pointed out that New Holden is made in Germany and not China as stated in 2017.
Real government of Australia
Or the FOREIGN CORPORATE:  UNITED NATIONS
Government "for" Australia


Proof – US out to get Julian Assange     When is the Australia Government going to defend an Australia Citizen
Activist Post dated 16 November 2018 just published this article "U.S. Government Accidentally Exposes Sealed Charges Against WikiLeaks and its Founder Julian Assange In Copy-Paste Error ". 
The U.S. Department of Justice just accidentally revealed that it has had sealed charges against WikiLeaks' publisher Julian Assange in a botched filing on another case.

November 2018 update on Julian Assange   
And still the Australian Government does nothing!
Assange's lawyers blocked from entering Ecuadorian embassy | 24 Nov 2018 | Julian Assange's lawyers have been refused entry to the Ecuadorian embassy, WikiLeaks said in a tweet. The news comes amid fears he may soon be kicked out of the embassy. WikiLeaks said the Ecuadorian government had refused to give lawyers Aitor Martinez and Jen Robinson access to Assange this weekend. The longtime WikiLeaks editor faces a US court hearing Tuesday and needs to meet with his legal team to prepare, the whistleblowing organization said.
'Last diplomat he knew': Ecuador ousts London envoy, fuels rumors of Assange's imminent eviction --'All diplomats known to Assange have now been transferred away from the embassy.' - WikiLeaks | 23 Nov 2018 | Ecuador's President Lenin Moreno has terminated the credentials of his UK ambassador, who has been at the center of negotiating the fate of WikiLeaks co-founder Julian Assange, as concerns mount over the whistleblower's safety. The decree, with which Moreno effectively sacked Ecuador's London ambassador Abad Ortiz, was published by WikiLeaks on Wednesday. The document does not offer any explanation as to why Ortiz, who had been his country's ambassador to the UK since 2015, is now being permanently recalled. Nor does it name a successor for the outgoing diplomat. The decree is effective immediately. 

It is time for Australia to act   
Julian Assange requires medical treatment
Activist Post dated 13 November 2018 published this article "Christine Assange Issues Call For All Journalists, Politicians, Medical Professionals and Activists To Stand Up For Julian Assange "    Below is an excerpt:
"Assange's doctor, Sean Love, has previously stated in an opinion piece that depriving him of medical care is "cruel, inhuman and degrading treatment." Adding, "It is time for Australia to intervene."
Other doctors who examined Assange, Sondra Crosby, an associate professor at the Boston University's school of medicine and public health, and Brock Chisholm, a clinical psychologist in London have stated much the same.
All three called on safe passage for Assange to a hospital."

United Nations and Open Borders


Strategic Culture posted this article on 20 October 2018 "UN will soon try to enforce open borders as a 'human right'".
UN member states are expected to sign the so-called "Global Compact for Migration" in December in Morocco, claiming that migration is a "human right"
According to this article at the time of printing only the US and Hungary are withholding signatures.
WHAT WILL AUSTRALIA DO?


Good news for Julian Assange
WikiLeaks' Julian Assange Sues Ecuador for 'Violating His Fundamental Rights' | 19 Oct 2018 | WikiLeaks announced Friday that Julian Assange had taken legal action against the government of Ecuador for "violating his fundamental rights and freedoms." The whistleblowing website said its general counsel, Baltasar Garzon, arrived in Ecuador on Thursday to officially launch the case. In March, Ecuadorean officials cut off his internet connection and phone lines. WikiLeaks said Assange was not permitted access to journalists and human rights organizations...A statement said that Assange's legal representatives would challenge a "special protocol" put in place by Ecuador that required his lawyers to hand over personal details, including social media information and their devices' serial numbers, before they were granted access to see him.
Ecuador partly restores Julian Assange's internet access at embassy base | 14 Oct 2018 | Ecuador has partly restored Julian Assange's communications with the outside world from its London embassy where the WikiLeaks founder has been living for over six years, according to reports. The Ecuadorian government suspended access in March because it said Assange had breached "a written commitment made to the government at the end of 2017 not to issue messages that might interfere with other states". On Sunday, the Press Association reported that Ecuador had partly restored Assange's access to the internet, mobile phones and visits at the embassy, which had been restricted to members of his legal team.
International News prays that the world's interest in this man will keep him safe from Ecuador putting him out on the streets of London which will lead into the hands of the US!


Julian Assange resigns as Editor of Wikileaks
Another person has now been appointed as Editor.   Mr. Assange has appointed Kristinn Hrafnsson editor in chief of WikiLeaks.    It is not known why this change has occurred but I am sure that the world will be watching with great interest.    Click this link to read the article dated 28 September 2018.
IS THIS THE REASON

Shane Dowling jailed for exposing paedophilia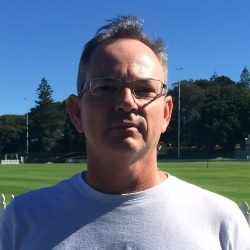 Kangaroo Court of Australia dated 22 August 2018 published this article "Journalist Shane Dowling has been jailed for exposing paedophile judges and judicial bribery".   Here is an excerpt and make sure you read the whole article.
Australian journalist Shane Dowling has been jailed for publishing articles exposing paedophile judges and judges taking bribes. The exact charge against Mr Dowling is contempt of court because he repeated in court on the 3rd of February 2017 part of an article he had published and also for publishing an article about the contempt proceedings in breach of suppression orders.


Encryption under attack in Australia
AUSTRALIANS
THE FEDERAL GOVERNMENT IS PLANNING TO PASS ENCRYPTION LAWS – IN DRAFT FORM NOW AS AT 15 AUGUST 2018 – PLEASE TAKE ACTION NOW TO KEEP OUR PERSONAL SECURITY
The new bill would give Australian law enforcement and intelligence agencies the power to demand companies build tools that allow law enforcement access to encrypted communications.1
Victoria at OpenMedia
PS. Ordinary people need and use encryption every day, in everything from online banking to personal messaging. Breaking encryption puts us all at risk — tell the government to stop this attack on our safety. 
Footnotes
[1] Facebook, Google, WhatsApp in the firing line as Australia reveals encryption laws: CNET
[2] Apple and Facebook could be asked by Australia to build tools to get around encryption: Mashable
[3] Australia on the cusp of showing the world how to break encryption: The Register

Julian Assange  
The Australian Government will do nothing   
But 50 high profile International public supporters will!
Scoop World on 4 August 2018 released this International News press release "50 high-profile public supporters of Julian Assange in Vigil".     Make sure you click this link and see how you too can support Julian who has done so much for us in revealing the truth.

Judicial Commission of Inquiry into Human Trafficking
Rachael Vaughan Witness Testimony
This would be the most heart-rending YouTube I have ever listened to.   Rachael tells her own story and provides information on the missing Beaumont Children and still nothing appears to have been done by the Victorian Police or the Australian Federal Government

Australia's Hottest day
Not 2010, BUT 1828 at a blistering 53.9 °C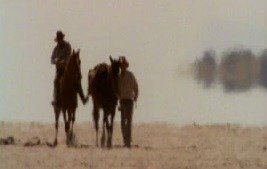 Breaking News:  This is an article that we all should read to really put things into perspective and learn what has happened in Australia in the past that is not happening right now!  This is an excerpt from the article:
"Silliggy (Lance Pidgeon) has been researching records from early explorers and from newspapers.  What he's uncovered is fascinating!  It's as if history is being erased!   For all that we hear about recent record-breaking climate extremes, records that are equally extreme, and sometimes even more so, are ignored.
In January 1896 a savage blast "like a furnace" stretched across Australia from east to west and lasted for weeks.   The death toll reached 437 people in the eastern states.   Newspaper reports showed that in Bourke the heat approached 120°F (48.9°C) on three days. "


Is Julian Assange about to be thrown to the wolves?
Activist Post dated 20 July 2018 has published this article "Julian Assange's Hand Over To UK May Be Imminent According To WikiLeaks".  Please make sure you read what is happening.   It is said that if this happens there will be a world wide back-lash against this action,   As an Australian I have to ask this question
What is the Australian Government doing to ensure the safety of one of its citizens?
My understanding is NOTHING!


Explaining how we have all lost our individual rights  
26 April  2018
The act of "incorporation" is the system copyrighted to the terms and conditions of the Vatican. You may own your Christian name and your heritage name but the incorporation of any two things is governed by the copyright owner of such an incorporating system... Incorporating things as one is the corruption of the original thing or name. It has nothing to do with the names, its when they are attached to each other in order to create another "new" name altogether that causes the deception of ownership where you assumed the incorporated name was your name, as you are doing right now and that is what they want!!!! ... that is the deception working as how it should, perfectly!. The incorporated name made from your two names is their property that they want you to assume is your property and than you will never understand how they have so much control over you, and they hope you never work it out... You claimed their copyrighted name, you became the "Holder", trustee of their copyrighted property... When you say fees apply to use your name, that is what is happening to you because the incorporated name: "John Henry Doe" is their name and you have no proof that it is your name, its not on the birth certificate as your name! and you will pay the fees to use it... Welcome to the deception... Make sure you pay all the license fees attached to "your" name: "John Henry Doe" because its really "their" name, if you read the fine print...


More support for Julian Assange
Pink Floyd Frontman Opens Show By Exposing The Government Silencing of Julian Assange


Australians we are being ripped off!
Every time you book accommodation through Trivago, Wot If and the like the place you are staying at is ripped off between 15-30%!     That money passes through two international companies and lands in the lap of two American Billionaires!    Not only that but the international companies pay NO TAX!
You might ask "how can this happen".    It happens with the Australian ACCC giving permission!   Not only that but they forbid the actual accommodation to advertise at a lower rate.
So in the future it might take you a few more minutes to scroll through the google pages to find a link to actually take you to the accommodation direct to make your booking but let them know you are doing this after listening to Dick Smith and you may be pleasantly surprised.
If you think these payments don't amount to much make sure you listen to one very angry
Dick Smith and he will tell you that it cost Port Douglass 180 MILLION DOLLARS IN COMMISSION!


Clinton Foundation
The Herald dated 31 October 2016 asks the question:
WHY HAVE WE DONATED TO THE CLINTON FOUNDATION?
Why have Australian governments tipped money into Hillary Clinton's  Clinton Foundation? That it gave Julia Gillard a job and effectively a platform to now spruik Hillary Clinton for president shows just how this very dodgy Foundation works.
The Australian taxpayer shovelled at least $88 million into the Clinton Foundation and associated entities from 2006 to 2014, reaching a peak of $10.3 million in 2012-13, Gillard's last year in office.
Make sure you click this link to read the full extent of our payments and by whom.

Australia's Flinders Ranges    
Proposed Nuclear Waste Dump
August 2016:    Please sign the petition to stop South Australia's Flinders Ranges from being turned into the Nation's Nuclear Waste Dump.  Click here

Is the Australian Government Listening


New York State Supreme Court Says NO to Mandatory Flu Vaccinations for Kids 6 Months to 5 Years in Order to Attend Head Start, Pre-school or Day Care
Wednesday, December 16, 2015, may become a day of 'infamy' in the annals of mandatory vaccinations.
On that day, His Honor, Judge Manuel J. Mendez, J.S.C., handed down the decision overturning a Mayor Bloomberg-era regulation requiring all children 6 months through 59 months of age must obtain a flu vaccine in order to attend pre-schools, day care centers and Head Start Programs regulated by the City of New York.
Interestingly, the Judge in his order wrote on page 6, "The Court of Appeals further stated that §558(b) of the New York City Charter 'contains no suggestion that the Board of Health has the authority to create laws'."
Click this link to read the full article


Dr Robert Taylor
Australia's Shame - 25 May 2016 —AHPRA and the Federal police failed to prosecute this fugitive from child sexual assault charges for the multiple counts of perjury he committed in Australia when he got medical registration under false pretences. Your support has led to the ombudsman's office investigating why he got off with perjury. Keep spreading the word, thank you for your support. He's already been struck off. But he should be behind bars or deported. Please continue shaming the authorities into doing the right thing.
The Story:
Dr Robert Taylor had been working as a doctor in Australia – still dodging criminal charges with 7 year jail term.
There's still a warrant for his arrest. He fled the USA whilst on bail, changed his name and secured medical roles using forged documents.
This is all reported in The Guardian in 2014 and the medical board know about his deception and have finally struck him off after 2 years of my  chasing them - but he's yet to be deported or face punishment for his crimes in the US or Australia. 


Julian Assange – Proof of Life?????
Prime Minister Malcolm Turnbull what are you doing to ascertain whether Julian is alive or has been murdered?   The Australian people would like to know your answer!
Perhaps this link will give you more of understanding of what is going on.

Julie Bishop sells out Australians and Australia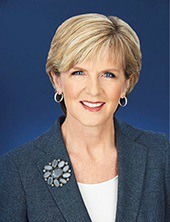 Media Release dated 25 September 2015 advises that:
"during her recent speech at the United Nations she stated unambiguously that she, Turnbull and the new Liberal government would embrace "Sustainable Development" Agenda 2030 and she actually signed Australia on to become part of the New World Order – Global Government."
The United Nations new aims for the world's future is spelt out in the following translation by Truthstream Media of its goals:
Goal 1: End poverty in all its forms everywhere - Translation: Centralized banks, IMF, World Bank, Fed to control all finances, digital one world currency in a cashless society.
Goal 2: End hunger, achieve food security and improved nutrition and promote sustainable agriculture
•Translation: Genetically Modified Organisms
Goal 3: Ensure healthy lives and promote well-being for all at all ages
•Translation: Mass vaccination, Codex Alimentarius
Goal 4: Ensure inclusive and equitable quality education and promote lifelong learning opportunities for all
•Translation: UN propaganda, brainwashing through compulsory education from cradle to grave
Goal 5: Achieve gender equality and empower all women and girls
•Translation: Population control through forced "Family Planning"
Goal 6: Ensure availability and sustainable management of water and sanitation for all
•Translation: Privatise all water sources, don't forget to add fluoride
Goal 7: Ensure access to affordable, reliable, sustainable and modern energy for all
•Translation: Smart grid with smart meters on everything, peak pricing
Goal 8: Promote sustained, inclusive and sustainable economic growth, full and productive employment and decent work for all
•Translation: TPP, free trade zones that favour mega corporate interests.
Goal 9: Build resilient infrastructure, promote inclusive and sustainable industrialization and foster innovation
•Translation: Toll roads, push public transit, remove free road travel, environmental restrictions
Goal 10: Reduce inequality within and among countries
•Translation: Even more regional government bureaucracy like a mutant octopus
Goal 11: Make cities and human settlements inclusive, safe, resilient and sustainable
•Translation: Big brother big data surveillance state
Goal 12: Ensure sustainable consumption and production patterns
•Translation: Forced austerity
Goal 13: Take urgent action to combat climate change and its impacts*
•Translation: Cap and Trade, carbon taxes/credits, footprint taxes
Goal 14: Conserve and sustainably use the oceans, seas and marine resources for sustainable development
•Translation: Environmental restrictions, control all oceans including mineral rights from ocean floors
Goal 15: Protect, restore and promote sustainable use of terrestrial ecosystems, sustainably manage forests, combat desertification, and halt and reverse land degradation and halt biodiversity loss
•Translation: More environmental restrictions, more controlling resources and mineral rights
Goal 16: Promote peaceful and inclusive societies for sustainable development, provide access to justice for all and build effective, accountable and inclusive institutions at all levels
•Translation: UN "peacekeeping" missions (ex 1, ex 2), the International Court of (blind) Justice, force people together via fake refugee crises and then mediate with more "UN peacekeeping" when tension breaks out to gain more control over a region, remove 2nd Amendment in USA
Goal 17: Strengthen the means of implementation and revitalize the global partnership for sustainable development
•Translation: Remove national sovereignty worldwide, promote globalism under the "authority" and bloated, Orwellian bureaucracy of the UN
Click this link to read the full article.     Click this link for many more articles pertaining to Australia on this subject.  People should be aware of Codex Alimentarius


Assange – Wikileaks Files
Your first paragraph ...
Published on Sep 9, 2015
Afshin Rattansi goes underground with the world's most wanted publisher - the founder of WikiLeaks, Julian Assange. He has just co-authored a book - the WikiLeaks Files, and it paints a picture of systemic US torture and killing as well as the destruction of the lives and livelihoods of billions of people right around the world.
Australia Page is pleased to enable Julian to speak publicly.