Motivational and Inspirational
Marilyn Vine has great delight in sharing this Motivational page with you.    Other information can be found at:

Bodhisattva Prayer for Humanity
This prayer was written by Shantideva, a Buddhist monk of the Mahayana tradition who lived around 700 AD. He was a devoted practitioner who authored the Bodhicaryavatara or Bodhisattva Way of Life.
It is said that His Holiness the Dalai Lama considers this text to be THE source for developing altruism in your character and the "Spirit of Awakening."  It is also said that His Holiness the Dalai Lama recites this prayer every morning as part of his waking rituals. So, if you give it a try, you are in good company!
 "May I be a guard for those who need protection
A guide for those on the path
A boat, a raft, a bridge for those who wish to cross the flood
May I be a lamp in the darkness
A resting place for the weary
A healing medicine for all who are sick
A vase of plenty, a tree of miracle
And for the boundless multitudes of living beings
May I bring sustenance and awakening
Enduring like the earth and sky
Until all beings are freed from sorrow
And all are awakened."

Love
"It is good to love many things, for therein lies the true strength, and whosoever loves much performs much, and can accomplish much, and what is done in love is well done."
― Vincent Van Gogh

A Buddhist Healing Poem for Peace and Wellness
(Translated from the Ancient Indian religious leader Atisa, from the 11th century AD) 
The greatest achievement is selflessness. 

The greatest worth is self-mastery. 

The greatest quality is seeking to serve others. 

The greatest precept is continual awareness. 

The greatest medicine is the emptiness of everything. 

The greatest action is not conforming with the world's ways. 

The greatest magic is transmuting the passions. 

The greatest generosity is non-attachment. 

The greatest goodness is a peaceful mind. 

The greatest patience is humility. 

The greatest effort is not concerned with results. 

The greatest meditation is a mind that lets go. 

The greatest wisdom is seeing beyond appearances.


Colonoscopy
The following information on colonoscopy is light-hearted but the moral at the end of the story is powerful.   Take a few minutes to read as it will give you a laugh and hopefully food for thought.


A reminder to us all – Live your Life
Thank you to the person who put the following YouTube together.    It is a great reminder to us all that we should live our life, live our dream and live our life with passion!    My passion in life is helping people find a way to regain good health and providing an opportunity for them to gain financial freedom.   My name is Marilyn Vine and I love to share great health information that crosses my path.   To find out what I do to maintain my own personal health – please click this link.  Please watch the YouTube as it may just rekindle your motivation to live your life with more passion.

Human beings as raindrops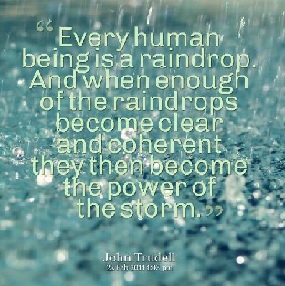 I truly believe the above quote to be true.   
In July 2020 more and more people are becoming powerful with the knowledge gained in regards to some of the "frauds" being perpetrated around the world.   For a long while these perpetrators have enjoyed immunity but when knowledge is gained people find the strength to stand up and question what they have been told and eventually the "real truth" with regards to vaccination, fluoridation, genetically modified foods and climate change will be revealed and hopefully the perpetrators will be brought to account for their actions.  This also includes the "pandemic" COVID-19.     
On this motivational web page down the menu bar on the left-hand side you will find many pages to click into to learn more of the topics mentioned above.

Ulzii and Oyuna duo Contortion act, Cirque du Soleil





Truly Inspiring




Someone with a head and a heart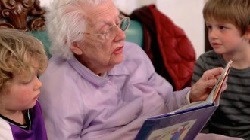 Wakeup World on 15 November 2015 provides information on Intergenerational Learning Centers where the young and the old get together for a variety of activities like music, dancing, art, storytelling and socializing.
Marilyn Vine finds this really motivational and believes that stories, like this, give this world of ours renewed hope.  Integrating these young children with the elderly can only have a beneficial effect on the young and how they view the elderly as they grow up.
Click the link to read the full article.


Makes you want to get married again!
This is motivational enough to make you want to find this Priest and get married again!   Incredible wedding rendition of this classic by Father Ray Kelly, with lyrics.  Click this link to watch the service.


Healing Mantra



Letting go and trusting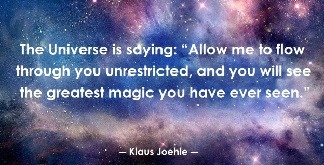 Sounds very simple, but some people find this very difficult to do. 
Nanice Ellis on 15 October 2015 has written a very good article "Trust The Universe: Unlocking the Flow and Ease of Life".   In this article she also speaks about asking for help.    I too believe that the Universe provides us all with help BUT we have to ask for this help and it will be freely given.  If we don't ask we don't get.  
Please take the time to read Nanice's article.   I find articles like this very motivational.




How your heart rules your body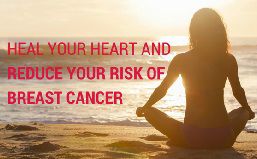 GreenMedia on 21 August 2015 brings a very important message about healing your heart and help to reduce your risk of breast cancer.    This article tells us how research shows how your heart rules your body and speaks of people having traumatic experiences two years earlier and then showing signs of cancer.   An important read.


Life by Mother Teresa
"Life is an opportunity, benefit from it.
Life is beauty, admire it.
Life is a dream, realize it.
Life is a challenge, meet it.
Life is a duty, complete it.
Life is a game, play it.
Life is a promise, fulfill it.
Life is sorrow, overcome it.
Life is a song, sing it.
Life is a struggle, accept it.
Life is a tragedy, confront it.
Life is an adventure, dare it.
Life is luck, make it.
Life is life, fight for it."

I found this a prayer worthy of being shown on my Motivational Page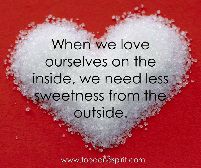 The Typewriter
Oh what memories this brings back to me!    I started work on an old Imperial 66!  When I learned to type we were taught our rhythm with music.
This is a light-hearted look at this orchestral piece. You may know it. The comments below are very true. This is a good piece.


Leroy Anderson (1908-1975) was an American composer of short, light concert pieces, many of which were introduced by the Boston Pops Orchestra under the direction of Arthur Fiedler.  As with all his other compositions, Leroy Anderson wrote The Typewriter for orchestra, completing the work on October 9, 1950.


This particular orchestration was performed in a June 12, 2011 concert by members of the National Orchestra and Chorus of Spain in Madrid. The (typewriter) soloist is Alfredo Anaya. Watch his expressions and actions throughout the video...wonderful!


Many of the younger crowd who may see this video won't remember the old  typewriter. But us old fogies remember it well. That was a long time ago.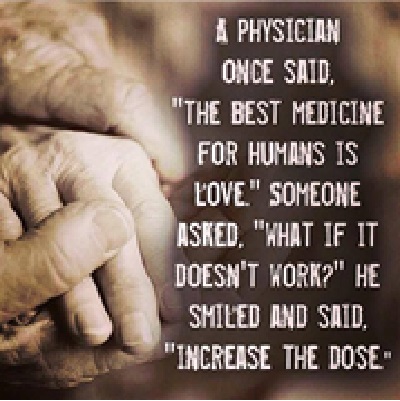 No Charge







Flanked by Dolphins
Watch this YouTube and then click this link and read the various stories on dolphins and their interactions with humans.    Ask yourself did this pod of 10 dolphins protect this man from a shark whilst he did his marathon swim?   Only the dolphins can answer that.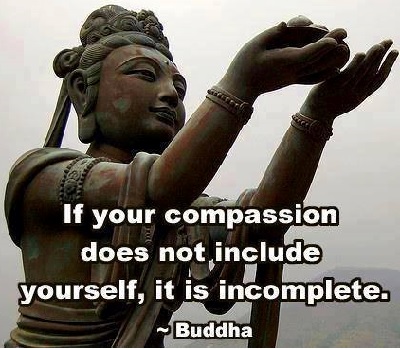 Greg Braden
Many years ago I read Greg's book the "Divine Matrix" and was fascinated with what he had to say.   Today he is telling us about the power of our heart.



Amazing brain power of a crow





Awakening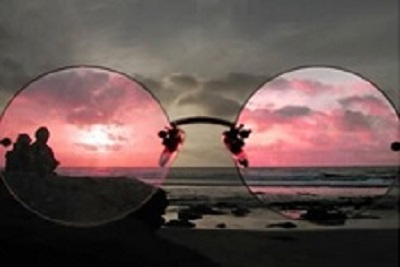 Zen Gardner talking on the awakening that is taking place all around us.   Click this link to read what he has to say.



What fun he is having!




I love to put inspirational YouTubes like this one on my page.   This Gibbon is having an absolute ball taunting two tiger cubs.

Absolute determination
This is 5 minutes of your time that will give you a great laugh and an understanding of the word determination



The wonders of natur

e
This link will take you to photos of a diver's experience over a period of four days when he came face to face with a sea lion in Antarctica.    Take a few minutes and see his amazing experience.



Ascending your consciousness
Once again that amazing young lady, Sabrina Reber, has produced on 19 July 2014 another one of her amazing articles:
10 Signs You Are Raising your Vibration and Ascending your Consciousness
Please click this link to read this awe-inspiring and truly motivational article.



Are you awakening?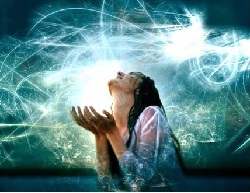 I personally am finding that more and more people are becoming aware of some of the feelings/experiences that I am having.    Prevent Disease on 25 June 2014 published an article called
"25 Characteristics You May Find In Those Who Are Awakening"    Have you experienced any of these characteristics?



Motivational    




Awe inspiring Sabrina Reber
Today, 5 June 2014, I have received another of Reba's articles.    I believe she is on the right track and that we should all strive to achieve what she is teaching us for our own betterment and the betterment of the planet.
The Ascension Process Does Not Always Feel Good. Our Hidden Stuff Must Come Up In Order For Us To Heal.
In both my Motivational and Inspirational pages I have articles written by this young lady.   I would like to share the latest two articles that I have received from her.  

Birds of Paradise in New Guinea
What an amazing YouTube on the different varieties of Birds of Paradise only found in one place in New Guinea.  Their colors, antics, mating dances are all quite extraordinary.  Please take 6 minutes out of your busy day to enjoy.

Brain Evolution
Listen to the YouTube with Michael Kelley speaking on your brain



Motivational Page and the impact of happiness on your cells
Prevent Disease on 4 May 2014 provides information on what happens to your cells when you are happy.  We hear a lot about what happens to our bodies when we are depressed but not much information on the end result of the days that we are happy.    This article among other things covers what happens when people try to contrive artificial happiness and it is well worth reading.



Truly Inspiring   




Both Motivational and Inspirational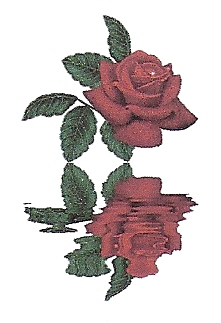 Here is another truly inspiring post from Sabrina Reba dated 5 April 2014.   Sabrina has written many articles which have caught my eye but this one would have to be the most impelling.   She says:
"Humanity has an inner opponent and it is called the human ego. The human ego was created during the fall of man when we chose to descend in consciousness, which led to a perceived separation from our Creator. Although we are never truly separated from the Creator Of All That Is, this fall in consciousness".
Please click this link to read the article



Cranky Old Man
A poem written by an old man and found after his death.   It is a wakeup call to us all.   Please take a few minutes to read.



Confusion due to Awakening
Sabrina Reber on 17 February 2014 provides a most enlightening article on the confusion people are experiencing as they are awakening.    I highly recommend that you stop and take the time to read this article and perhaps purchase Sabrina's book "Raise your vibration."

ESTHER 4:13
Be still for a while and praise God for His favor, His grace and His awesomeness. God is able to do the impossible and is always near. He loves us unconditionally.
Together, let's get 1000 ladies to praise Him with one voice. Please pass this to every woman you want God to bless. Let's all say this prayer:
Dear God, This is my friend whom I love, and this is my prayer for her. Help her live her life to the fullest. Please cause her to excel above her expectations. Help her to shine in the darkest places where it is impossible o love. Protect her at all times; lift her up when she needs You the most, and let her know when she walks with You, she will always be safe.
Amen!
I love to receive motivational articles like this and would ask you to share them with your friends.   You can always contact me in the email form below if you have articles that you would like to share with the world and I will consider placing them on this page for you.



Are you awake?
This very thought provoking YouTube questions whether you are awake and how the world should be filled with love.
German ingenuity at its best.



Importance of having faith in oneself!







They were wrong!




The power of personal belief







Smile
A little poem to bring a smile to your face
Smile for you
Smiling is infectious; you catch it like the flu.
When someone smiled at me today, I started smiling too.
I passed around the corner and someone saw my grin
when he smiled I realized I had passed it on to him.
I thought about that smile then I realized its worth,
a single smile, just like mine, could travel around the earth
So, if you feel a smile begin don't leave it undetected
let's start an epidemic quick, and get the world infected.
Source unknown



Manifestation of our deepest desires
It gives me much pleasure to share on Motivational Page this document received on 13 December 2012.   I, and a lot of my very close associates throughout 2012, have been saying that the world as we know it will become a better place.  That good is going to overcome a great many of the evil actions being perpetrated on the world will end.  This is the first time that I have actually read an article relating to this belief and I found it awe inspiring and giving me much heart to continue on my pathway through life.  Please take the time to read and I hope you will be inspired by this and find it motivational. 



If we all did this what a different world it would be!
These two sayings were posted on another motivational page that I was reading and I thought they were very good and wished to share them with you.
"Laughter is definitely a healing experience ~ and we're speaking absolutely literally. When you experience peace or harmony or love, the body releases serotonin, dopamine, and opiates - all natural antidepressants that actually strengthen the immune system and make you healthier. Laughter is one of the best medicines you can have."
Deepak Chopra
"It is impossible for you to be angry and laugh at the same time. Anger and laughter are mutually exclusive and you have the power to choose either."
Dr. Wayne W. Dyer



Truly Inspirational




Collective Consciousness
Motivational Page brings an article received on 29 March 2012 which epitomizes how I and many of my friends feel and think.  I have been reading for quite some time now that if you put love in your heart and that the more people that do this that that we will slowly change the world.    This article is asking What Team are You On and is a very good article and worth a few minutes of your time to read.



An Inspirational Economic Teacher!
Just imagine what the world would be like today if we had more motivational teachers like this economics teacher.  Such a powerful lesson in how people can become demotivated and what the end result is.   Please take the time to read. 



An Irish Blessing
Please click on the link and watch the video with the wonderful Irish scenery, singing and finally the blessing being bestowed upon you.



The importance of being positive!
For some time now I have been reading information with regards to 2012 and that it is NOT the end of the world but it may be the end of the world as we currently know it.   I have also been reading that if enough people put love in their heart that this has a flow on ripple effect and will change our lives and the society we live in.  I believe this in this and find it very motivational.
On 24 January 2012 I received an article on solar activity and in this article it is saying that this is a time to make sure that what you are thinking you are manifesting and so it is very important that what you are desiring, thinking about is of a positive nature and that you release your anger and past resentments and move forward.
Every morning I say this mantra:
"I have love, forgiveness and gratitude in my heart."

Hoóponopono Prayer
Sometime ago I learned about Dr Ihaleakala Hew Len, PhD.    He is a most remarkable man and did an extraordinary thing in a high security prison.   He was asked to heal 300 high security inmates in a prison.  These people were so violent that extra guards were employed at the prison due to the constant absenteeism by the guards due to the awful conditions they had to work in.   Dr Hew Len did not meet any of the prisoners.  Instead he reviewed their individual files and said the Hoóponopono Prayer for each prisoner.   Gradually the numbers in the security wing diminished as the prisoners were transferred to the normal wings until such time as the whole wing was closed as it was no longer required!   This is such a motivational story!
Here is a link that will give you some insight into the concept that is used.



Truly Inspirational




Caroline Casey







Something very precious
Motivational page has much delight in bringing you this YouTube – enjoy!



Dedicated to the people of Christchurch, New Zealand
Recently I was in New Zealand and visiting with a dear friend.  Gordon showed me the poem he had written and dedicated to the people of Christchurch.   I would like to share this with you.



Who said words have no power!
Motivational page asks you to take a look at the YouTube below to understand just how powerful words are:



St Th

eresa's Prayer
Motivational Page would like to share with you this inspirational prayer.



There is hope for humanity after all!
Please read about One man's compassion! 



Through the eyes of a six year old
Children seem to be born with an innate sense of what is right and what is wrong.  Somewhere along the line as we evolve into adults we seem to lose this!   Maybe we should start listening with our hearts more than our minds and we would then attain the peace that this six year old was experiencing. 
I hope you have enjoyed the content on my Motivational page.