Water Information Importance of quality water
Marilyn Vine's Water Information page covers contamination, high levels of heavy metals and farm pesticides being found and the risks with cancer and heart attacks with chlorine.



Flint Water's catastrophe
NaturalNews dated 25 April 2019 published this water information article "Metals-poisoned residents of Flint, Michigan given go-ahead to sue EPA over faked water quality "science" that exposed millions to heavy metals."  Will the EPA finally be brought to account.   Some officials have already received goal sentences for not letting the residents know what they had known for many years!
It all started when the city stopped getting its drinking water from Detroit's treated system in a money-saving move and started getting it from the Flint River instead – without using corrosion inhibitors. It didn't take long for residents to start complaining of problems like brown water with an unpleasant smell and taste, hair loss, rashes, and other issues.
Nevertheless, state regulators insisted the drinking water was safe, even after a group of physicians reported detecting high lead levels in the blood of area children.
In her ruling allowing the suit to go forward, Judge Linda Parker wrote: "These lies went on for months while the people of Flint continued to be poisoned." She added that the poisoning will affect the city's residents for years and generations to come, and she made no attempt to hide where she stands on the issue, saying: "The acts leading to the creation of the Flint Water Crisis, alleged to be rooted in lies, recklessness and profound disrespect have and will continue to produce a heinous impact for the people of Flint."

Biosludge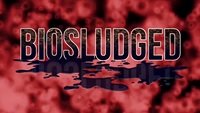 NaturalNews dated 26 March 2019 published this water information article "Biosolids BIOTERRORISM? Learn how toxic sewage sludge threatens national security."  Here is an excerpt and below that a YouTube to be watched.  Sorry the YouTube is not available.   When you go to the link you will see the message "the connection has timed out".   I believe that NaturalNews via its YouTube channel is receiving excessive censorship in relation to 5G, autism, vaccines, cancer, etc.  It is criminal when tech companies take it upon themselves to decide what we can and can't read or hear.   Check out this link to see what Mike Adams believes that President Trump can stop this by taking action.
It's an even more serious problem with so-called "biosolids," also known as biosludge – the official name given to the "treated" waste matter that's collected from wastewater treatment plants and "recycled" as "crop fertilizer." Biosludge represents a huge bioterrorism threat, it turns out – and yet, almost nobody in any position of authority is taking it seriously.
But Texas resident and biosludge expert Craig Monk sure is. He spoke with our Brighteon Films team during an exclusive interview, during which he offered up a plausible scenario whereby bio-terrorists might try to harm the public through wastewater.
"If you consider Dallas, Texas, when it was tasked with ebola, and the way ebola works is that it causes dehydration in the victim and in the form of diarrhea and also vomiting, and you've got to think about where that went: it went into the sewer system," Monk revealed during the interview, which you can watch in its entirety below.
"It went down the sewer system and ended up in biosolids," he added.

12 Toxins in your water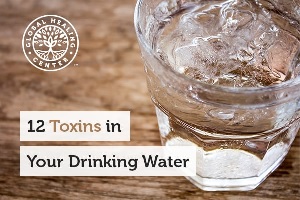 Wakeup World on 22 August 2018 published this water information article "12 Toxins in Your Drinking Water".   Please make sure you read it.

Florida's Red Tide Pollution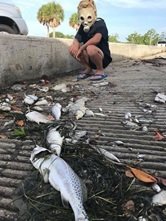 GreenMedia on 4 August 2018 published this water information article "'Red Tide Expert' (MOTE) Sponsored by FL's Convicted Water Polluter (MOSAIC)".  Here is an excerpt:
"One of Florida's worst Red Tide outbreaks in over a decade, fed by nutrient pollution, including government orchestrated dumps from Lake Okeechobee, has produced a festering ecological and health crisis that is now impossible for the public to ignore. Hidden in plain daylight is evidence that Florida's politicians, environmental organizations, and polluting industries are colluding with one another to coverup both the causes and solutions for this growing disaster."
Please click this link to read the full water information article to understand what is happening not only in Florida but in other parts of the US and probably other countries around the world.
Make sure you click this water information link to learn even more!   And this one as well!



6 Reasons not to drink your tap water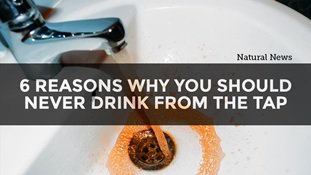 News Target on 3 August 2018 published this water information article "What's in your water: 6 Reasons why you should never drink from the tap".  Here is a rather horrifying excerpt and you should click the link to read about the six reasons why.
"In California, sewer water is now being recycled into tap water. "New regulations approved Tuesday by the California State Water Resources Control Board allow treated recycled water to be added to reservoirs, the source of California municipal drinking water," reports the San Francisco Gate. "The regulations specify the percentage of recycled water that can be added and how long it must reside there before being treated again at a surface water treatment facility and provided as drinking water."



Radium in American Tap Water




News Target on 4 April published this water information article "170 million Americans may have toxic levels of radium in their tap water".
When are we going to stop reading stories like this?   Please take time to find out more.



Michigan in the news again with more lead in their water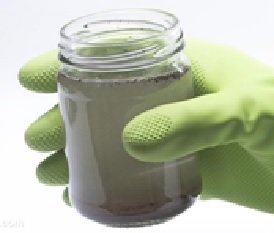 NaturalNews has posted an update – 1 July 2018.  Click this link to read further water information.
Natural News dated 3 April 2018 published this water information article "More cases of lead poisoning in Michigan – this time in Grand Rapids".   The article goes on to say:
"If you're a resident of zip code 49507 in Grand Rapids, Michigan, chances are you've been exposed to high – or even dangerous – levels of lead. And unlike the ongoing crisis in Flint, the culprit is the paint on your windows, reported Wood TV.
Lead exposure has plagued Grand Rapids for years. And nowhere is the problem more prevalent than in zip code 49507.
According to a recent report by the Kent County Lead Task Force, the Grand Rapids zip code harbored the highest number of lead poisoning incidents in the state of Michigan during 2015 and 2016.
And things are not getting any better – 2016 and 2017 have witnessed a shocking 40 percent jump in the prevalence of lead-related health problems.


Microplastic contamination found in bottled water
GreenMedia on 16 March 2018 published this water information article "Microplastic Contamination Found in Most Major Brands of Bottled Water Globally."   This is a very important article and everyone should read and understand the implications to their health.  The article goes on to say:
"Fragments were found to be the most common type of microplastic particle (66%), followed by fibers (13%) and films (12%). The table below, taken from Fredonia's data analysis, shows the polymeric content of the particles discovered."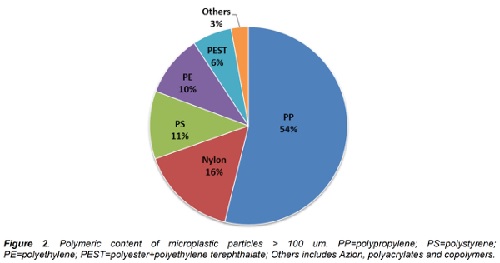 Water Information:  Governments world wide seem to have lost the plot in providing their citizens with quality, safe drinking water!    The addition of fluoride as an example has a damaging effect on our health.   If you don't know much about fluoride and the consequences of drinking it then I suggest that you click this link to learn more.   Over the years I have learned that they add chlorine in an attempt to control contamination and again I have read that it doesn't work and is useless and in fact can cause nearly as much harm as fluoride!   Aluminum is added to the water for clearness of the water and we all know its implications in dementia and Alzheimer's disease.   There is more information with regards to these additives shown below.

CDC tests reveals up to 3,800 more water supplies more contaminated than Flint Water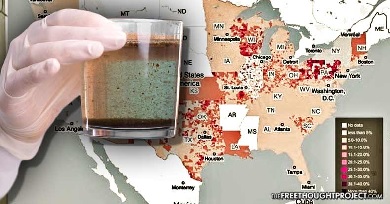 Activist Post dated 18 November 2017 published this water information article "Shocking CDC Tests Reveal 3,800 US Water Supplies Up To 400% MORE Contaminated Than Flint."   Here is an excerpt and it is recommended that you read the full article to find out more about the contaminated areas:
"In fact, Reuters recently published neighborhood-level blood lead testing results from 34 states, as well as Washington DC, which were collected by the Centers for Disease Control and Prevention (CDC). The results showed that 3,810 neighborhood areas have levels of lead that are at least double those seen in Flint. Close to half of these sites had levels that were actually four times as high as those in Flint."


More damming evidence of the US's contaminated water
Water Information:  Environmental Working Group dated 7 September 2017 brings us this report.  The report goes on to say:
"A new analysis from EWG has revealed a hidden carcinogen in the tap water of 90 million Americans across 45 states. 1,4-Dioxane is an industrial solvent found in tap water across the country, as well as in cosmetic and household cleaning products.
Despite being linked to serious health effects like cancer and kidney damage, 1,4-dioxane remains completely unregulated"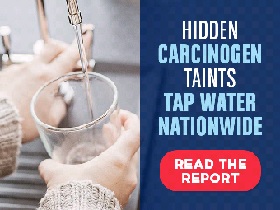 Damning article on US contaminated water
Activist Post dated 29 July 2017 has issued this water information document "REPORT: Nearly All Of U.S. Drinking Water Contaminated With Cancer Causing Chemicals".
In my, Marilyn Vine's opinion
THIS IS DISGRACEFUL!
The article goes on to say:
"The Environmental Working Group, a non-profit research organization environmental watchdog, released a searchable database Thursday that shows almost 50,000 public water systems in the U.S. are contaminated with dozens of harmful chemicals.
Some of the chemicals found in your drinking water include – arsenic, hexavalent chromium, radiation, chloroform, perfluorooctanoic acid, Bromodichloromethane, Dichloroacetic acid, Barium, and Uranium; and that's just scratching the surface of the 250-plus contaminants the group discovered."
Bookmark this page to see new information.

Good reason to drink quality filtered water
Dr Mercola in a water information article dated 18 April 2017 advises as a first glance:
Only 15 percent of all food samples tested in 2015 were free from pesticide residues. In 2014, over 41 percent of samples had no detectable pesticide residues on them

Atrazine is the second most commonly used herbicide in the U.S., and the most common water contaminant. Recent testing also found three neonicotinoid insecticides in treated drinking water

EPA chief rejects petition to ban chlorpyrifos, the most commonly used organophosphate insecticide, and USDA has suddenly dropped its plan to test food for residues of glyphosate.
Click this link to read Dr Mercola's article and here to learn more about glyphosates.  


Flint Water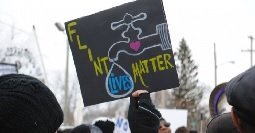 Activist Post dated 16 June 2017 released this water information article "Involuntary Manslaughter Charges For Top State Health Official For Role In Flint Water Crisis".  The article goes on to say:
"Michigan's attorney general announced Wednesday that the head of the state's health department and four others have been charged with involuntary manslaughter for their role in the years-long Flint water crisis.
Nick Lyon, director of Michigan Health and Human Services, "failed in his responsibilities to protect the health and safety of the citizens of Flint," state AG Bill Schuette said at a press conference Wednesday."


Fluoride sabotaging your health
Dr Mercola dated 11 June 2017 in his story at a glance says:
While water fluoridation is purported to decrease your risk of dental cavities, fluoride needs to be applied topically for this to work. It doesn't benefit your teeth when swallowed

Swallowing fluoride displaces iodine from your thyroid, as iodine and fluoride are both halogens. Without iodine, you cannot make active thyroid hormones, raising your risk for hypothyroidism

Fluoride is a mitochondrial poison that sabotages your mitochondria's ability to create cellular energy in the form of ATP, and an enzymatic reactor, meaning it reacts with enzymes in your body
Also listen to Dr Mercola speaking with Dr Bill Osmunson, Dentist on this YouTube

Farm pesticides showing up in your drinking water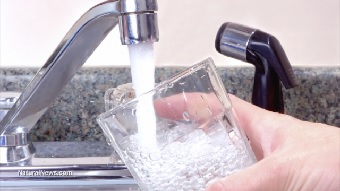 NaturalNews dated 10 April 2017 has published a water information  article entitled "Dangerous farm pesticides are showing up in America's drinking water".  The article goes on to say:
"Despite the numerous debates and widespread outrage against neonicotinoids, research into how these popular insecticides affect environmental and public health is still relatively new. Opinions about their safety are divided. While one site suggests a strong link between neonicotinoid use and local pollinator collapses combined with adverse health effects in other animals, another site, consisting of agricultural research, contests the insecticides' notorious bee-killing reputation."
It is important that people understand that their drinking water is no longer safe.  One only has to read about the Flint Water episode in which so many people have been poisoned by lead and I understand the effects are irreversible!  
I have been filtering water since 1999 and both my husband and I found it difficult when we were away from home to drink the tap water where we may have been.   We found both the smell and the taste were not to our liking after having drunk highly filtrated water free of fluoride and the harmful heavy metals contained in the fluoride products, i.e. mercury, arsenic, cadmium and lead are but a few of the constituents that have actually been identified and who knows what else it may contain as so many of these compounds come from China and Japan.  There are four pages on fluoride on this website that you can click into to learn more about the harm of artificial fluoridation and even high levels of naturally occurring fluoride.  Click this link to read the information.

The Negative Health Effects of Chlorine
Published in The Journal of Orthomolecular Medicine Vol. 15, 2nd Quarter 2000.  The article goes on to say:
"Introduction
"Federal regulations require chlorine treatment of the water supplied to urban and suburban areas of America and much of Canada from surface sources such as lakes, reservoirs and rivers, constituting about 75 percent of water consumed. Water from underground sources generally is not chlorinated unless it is supplemented by surface water. My hometown, Lacey, Washington, and some surrounding communities that are supplied water by Lacey, are fortunate to be among that group; I'd like to see that continue.
Chlorination is inferior water treatment on at least two counts. (1) Although it has greatly lowered infectious waterborne diseases in the U.S.A. and Canada, chlorination fails against a variety of water problems including parasites and can seriously harm people who use the water. (2) Its cost is unnecessarily high. As of 1996, Andover, Massachusetts' new ozone treatment costs $83 per million gallons of purified water, only two-thirds as much as the old treatment process. The town saves $64,000 annually in chemicals costs alone,1 and uses less electricity."
Please click this link to learn more about the chemical background of chlorine.

Chlorinated water
Cancer and heart attacks
NaturalHealth 365 dated 8 February 2017 provides information on research implicating chlorine in heart attacks and cancer.    Many years ago in Europe when they ceased the practice of artificial fluoridation it was found within a three year period that heart attacks and cancer rates dropped dramatically.    It is interesting that they have now identified chlorine as another ingredient.  Click this link to read the full article. 



Perfluoroalkyl and polyfluoroalkyl found in US Water supplies
NaturalHealth365 dated 4 January 2017 provides the following water information:
"The toxic chemicals perfluoroalkyl and polyfluoroalkyl (PFAS) have been found in alarming levels in drinking water around the United States. In fact, they exceed safe levels that have been set by the Environmental Protection Agency, and are threatening the health of over 6 million people around the country.
This disturbing news was uncovered by research teams from the Harvard John A. Paulson School of Engineering and Applied Sciences and the Harvard T.H. Chan School of Public Health and published August 9 in the journal Environmental Science & Technology Letters."
This is just more information on the poor quality of water that Americans are drinking.  They are still reeling from the information that has been revealed on the Flint Water disaster.


Mildura, Victoria Australia
If the people of Mildura were not aware of the poison in their drinking water then they certainly are now!   Below that is a YouTube from a few years back which is a wonderful parody that I thought you might enjoy.

Toxic chemicals discharging into waterways


NaturalNews dated 8 November 2016 has written a water information  article on oil and gas companies ignoring regulations and dumping fracking wastes into rivers.   This is one of many reasons why our drinking water has become so polluted.    Click this link to read the NaturalNews article.



Ireland and the action they are taking



NaturalNews dated 3 November 2016 advises that the The Environmental Protection Agency (EPA) is taking action in Ireland and addressing water quality issues with a public utility company named Irish Water. The EPA has conducted audits at 19 public water supply utilities, and has issued 11 important directives to Irish Water. The public water utility is working with the EPA to fix some major issues that threaten the health of the public. These issues include addressing the increasing pesticide contamination of drinking water, the formation of carcinogenic trihalomethanes (THMs), and installing better treatment protocols to stop cryptosporidium parasites from entering drinking water.

Water Information
Quality of the World's Water
Very disturbing information

New information dated 5 November 2016 from Dr Mercola with a YouTube and advising what is poisoning America's water.    Click this link to access this water information article and the YouTube.
Dr Mercola provides information dated 1 October with regards to the world's water supplies.   In his story at a glance he provides the following:
"Nearly 60 percent of the groundwater in the Indo-Gangetic Basin contains unsafe levels of arsenic. The water is not even usable for irrigation due to contamination levels and excess salinity
Pollution levels in rivers and lakes now put more than 320 million people in Asia, Africa and Latin America at risk for cholera and typhoid. Newer pathogens linked to neurological problems in children are also emerging
In the US, 12 to 18 million cases of water-borne diseases occur annually; 16.5 million Americans have detectable levels of PFAS in their water; 16 million have perchlorate in their water, and lead contamination is on the rise"
Make sure you click this link to read the full article and then take time and watch the YouTube.  Sorry the YouTube has been removed.


Unfiltered drugs in US water supply


Prevent Disease on 16 September 2016 provides a water information  article entitled "Cocktails of Dozens of Drugs In Our Water Supply Remain Unfiltered"  The article goes on to say:
"So-called safe drinking water supplies coming out of our taps are now proven to contain industrial chemicals and pharmaceuticals linked to toxicity, developmental problems, tumour growth and hormonal disruptions. One glass of tap water now contains hundreds of contaminants that are not filtered through federally approved guidelines which monitor safety standards servicing millions of people."

Increasing your intake of water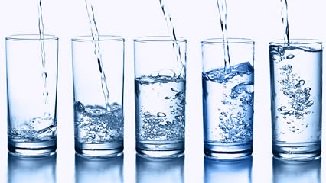 Prevent Disease released a very good water information article dated 30 August 2016 on how increasing your intake of water could help to control weight and reduce your sugar, sodium and fat intake.  Click this link to read the full article.



Erin Brockovich



On 22 August 2016 we have a water information article in NaturalNews regarding Erin Brockovich on "Millions of Americans' tap water posioned due to EPA standards."   Please click the link to read the full article.

Over 5,300 U.S. Water Systems are in Violation of the Law — Poisoning Millions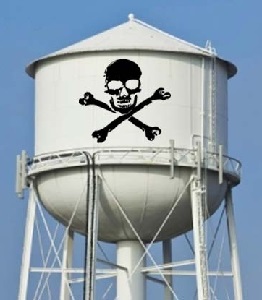 Activist Post on 30 June 2016 provides an article written by Claire Bernish on water systems in the US poisoning millions of people.  The water informatiion article goes on to say:
"According to a new report, some 18 million Americans "live in communities where the water systems are in violation of the law."
Flint apparently marked the tip of a nefarious iceberg, and lead isn't the only contaminant polluting drinking water for millions in the United States."
Click this link to read the full article.



Americans   


You should be on high alert!


NaturalNews on 21 June 2016 released a water information article on how the EPA has been caught out covering up high heavy metal pollution across United States cities.  The article goes on to say:
"Our citizen-powered EPA Watch program has now resulted in the open source publishing of heavy metals contamination tests of 230 municipal water samples across America. The results show that two to three per cent of the U.S. water is highly contaminated with toxic heavy metals, poisoning an estimated 10 million Americans with brain-damaging contaminants that surpass EPA limits.

Yet the EPA has not alerted Americans to these toxic heavy metals in their water. Just as in the case of Flint, Michigan, the EPA is systematically covering up irrefutable scientific evidence of heavy metals water contamination across America.
Click here to view the data now at the Natural Science Journal, sorted by zip code.
In Flint, Michigan, three local water officials were charged with felony crimes for committing deliberate scientific fraud to hide lead contamination from the public. Yet as this exclusive Natural News investigation reveals, the EPA is engaged in a far wider conspiracy of silence about the heavy pollution of municipal water supplies all across America. Somehow, nobody from the EPA ever gets charged with a crime or goes to prison... is anyone surprised?"
Click this link to read the full disclosure.



Molecular Hydrogen Institute



The Molecular Hydrogen Institute (MHI) contains a great deal of information on Molecular Hydrogen:  an emerging medical gas with therapeutic potential.     On this website they cover diseases vs hydrogen and a great deal more.   Click this link to visit their website and see what they have to say.



Molecular Hydrogen



NaturalNews dated 5 August 2015 provides information on "Cheaply produced, homemade molecular hydrogen (H2) delivery found highly effective at treating illnesses".    The article goes on to say:
"Over 200 papers have been published on the ability of molecular hydrogen to treat over 60 disease models including:
cancer,

metabolic syndrome,

neurodegeneration,

radiation exposure and

aging

."
I did a quick search on PubMed and found that there were quite a few studies available on the benefits of drinking hydrogen enriched water.   I made a short document of some of the information.  Click here to read what I found.



Cardiologist on Drinking Water



The Mayo Clinic has put out information on cardiovascular disease and the importance of drinking water.  Dr. Virend Somers is a Cardiologist from the Mayo Clinic who is the lead author of the report in the July 29, 2008 issue of the Journal of the American College of Cardiology.


It has been determined that heart attacks can be triggered by dehydration.

Drinking one glass of water before going to bed avoids stroke or heart attack.



Correct time to drink water.



The cardiologist suggests that drinking water at a certain time maximizes its effectiveness on the body:
2 glasses of water after waking up - helps activate internal organs
1 glass of water 30 minutes before a meal - helps digestion
1 glass of water before taking a bath - helps lower blood pressure
1 glass of water before going to bed - avoids stroke or heart attack
It has also been suggested that drinking water at bed time will also help prevent night time leg cramps.  Your muscles are seeking hydration when they cramp and wake you up.   I know a lot of people don't like drinking water before bed for obvious reasons, but it can have it's benefits.