Vitamin Supplements – Assisting in maintaining your health
Vitamin supplements – Marilyn Vine is finding that in today's world more and more people are becoming aware of the necessity of taking vitamin supplements, mineral supplements, essential fatty acids and ensuring that they have an alkaline diet with  both the foods they are ingesting and the water they are drinking.
AIN'T THIS THE TRUTH!!!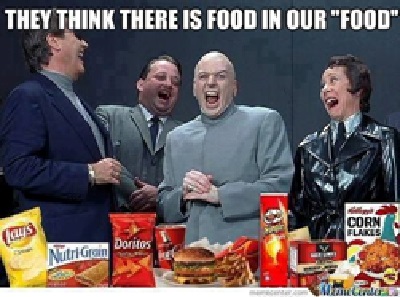 Lung Cancer
Orthomolecular Medicine published an article dated 18 November 2011 entitled "Vitamins Decrease Lung Cancer Risk by 50%".    That is fabulous news!  The article goes on to say:
"A recent study [1] of the effect of B vitamins on a large group of participants reported an inverse relationship between blood serum levels of vitamin B6, methionine, and folate and the risk of lung cancer. High serum levels of vitamin B6, methionine and folate were associated with a 50% or greater reduction in lung cancer risk. This exciting finding has not been widely reported in the media, but it confirms a growing body of evidence gathered over the last 40 years that B vitamins are important for preventing diseases such as cancer."
Please take the time to read the article and perhaps you would like to check out the multi vitamin complex that I have been taking for several years and at 4 April 2017 am in very good health and in my 75th year!   Click this link to read about the product and here for some additional information.
Another study from Orthomolecular Medicine dated 26 October 2012 entitled "Daily Multivitamins reduce cancer risk" and advising that even low-dose supplementation would save 48,000 lives annually.  That is incredible information and I would urge you to check out the product link above and consider purchasing this product as a safety measure to put you in the 48,000 lives capable of being saved.   You can contact me personally by clicking this link.
Alzheimer's Disease – click this link to check out this study on B vitamin supplements and don't forget the product link above.


Petrochemical "vitamins"
For many years Marilyn Vine has been warning people about the harm that synthetic forms of vitamin E can pose to the human body.  I only every knew of dl-alpha tocopherol and not about this unfolding story from Green Media dated 26 June 2016
Baby's Brain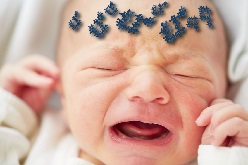 The article goes on to say:
"Concerning research reveals that the infant brain is capable of absorbing and accumulating synthetic vitamin E. This petrochemical derivative may have significant downstream adverse effects on gene expression, immune function, and even neurodevelopment."
Please take the time to click this link and see what GreenMedia has revealed.


No deaths from Vitamins in 31 Years!
Orthomolecular Medicine on 14 January 2015 brings the fabulous news that after 31 years that no deaths have been recorded from people taking Vitamins!   
Pharmaceutical Medicine could not even boast no deaths from ONE DAY from their pharmaceutical drugs.
Click this link to learn more.  
Click this link to learn about the dietary supplements that I (Marilyn Vine) take.
Before I continue with this information I would like to insert an article received from Orthomolecular Medicine dated 26 January 2010. I found this article of particular importance to me personally and the concept that Stephen H. Brown, PhD speaks of in giving his teenage children the ability to control their own vitamin intake. Obviously Stephen would have put controls in place as he itemises the quantity of the vitamins offered as being the maximum. I know myself that when I take supplementation how I feel and Stephen has used this knowledge to teach his children how to care for themselves. What powerful parenting! Click on the link and read the article: 
Vitamins and Teenagers



Three Key Supplements
Listen to Dr Michael Murray discuss these key vitamin supplements then click on the following links to find information on such supplements and the ability to purchase.
Sisel's Triangle of Life will not only assist in providing the "green" products that Dr Murray speaks about but will also supply sea based minerals in the form of fucoidan.   Click this Age Reversal link to learn about FuCoyDon, SpectraMAXX and Eternity/Essential Eternity.  These three products are known as Sisel's Triangle of Life.
Click this link to source information on Sisel's Omega Plus which is a quality fish oil product.
One of my favourite products is Encompass 360 which is a multi-vitamin and mineral product.   Click this link to find even more information on this fabulous product.



Not all nutritional supplements are created equal
Throughout this website I have continually stressed that you have to read the labels and know what you are seeking when you purchase nutritional supplement.   For the past several years I have avoided products that are sold in chemist shops, health food shops and supermarkets.   Most of these products contain synthetic vitamins and minerals.    I have become extremely selective with regards to the multi level network marking companies that offer nutritional supplements.  On checking many of these out I have found that they contain harmful ingredients and I won't touch them.
Now NaturalNews dated 27 February 2013 is advising the same thing.    Please click on this link to read what Mike Adams has to say and then on this link to learn about nutritional supplements that I do use and recommend to others.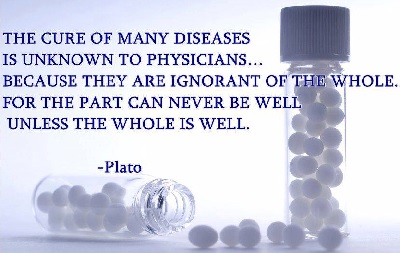 Vitamin K
NaturalHealth 365 on 10 October 2014 asks the question "What does Vitamin K have to do with your life expectancy?"   The article goes on to say:
"Vitamin K is a necessary component in the blood clotting process, which occurs when you cut yourself so that you don't lose too much blood. Assisting in coagulation may be vitamin K's best-known function, and the vitamin's name, "K," comes from the German word, "koagulation."
However, vitamin K's effects go beyond blood clotting, and this vitamin can even fight chronic diseases to increase your life expectancy."
To read the full article on what it can do click here.    One of the supplements that I take is called Calcium K2.  Click this link to learn more about this. 


Kidney stones and supplementing with Vitamin C
Orthomolecular Medicine published an article on 11 February 2013 entitled "What really causes kidney stones (and why Vitamin C does not)"
The article covered a widely-publicized study that claimed that vitamin C supplements increased the risk of developing kidney stones by nearly a factor of two.     Click on the link and learn more.

Zinc
Are you deficient?
Prevent Disease brings an article on Zinc dated 12 February 2013 advising that this mineral plays a vital role in battling infections and supporting immune system, building proteins, triggering enzymes, and creating DNA and yet 2 billion people are deficient!
Please read this article to learn how you can protect yourself by using vitamin-supplements to increase the vitamins and minerals that may be deficient in your daily diet.
Zinc deficiencies 


Top 7 health diseases
The top 7 health diseases are attributed to mineral deficiency or imbalance. What a surprise! Take the time to read this article and learn what minerals are involved with the different disorders.
Top 7 health diseases

At long last!
Doctors speaking out in favour of vitamin supplements!
Orthomolecular Medicine brings us an article dated 13 March 2012 where we now hear from doctors with regards to their opinion on vitamins. This has been a long time in coming and we need more and more doctors speaking out and really telling people the truth so that they can make their own choices as to whether to do prevention or wait and get sick and then go down the pharmaceutical path.
Doctors Speaking out 
Senate Document 264
Unfortunately today our soils are depleted in a lot of the essential minerals and without the right mineral in our diet to act as a catalyst a lot of the vitamins that we get through our food are not as effective as they should be.   Therefore the need for vitamin supplements is really important. As your food ages before consumption it also loses its vitamin content thus giving more emphasis on the need for vitamin supplements.  For further information click on the link.    
If that information dates back to 1936 imagine the deficiencies of today and the need for vitamin supplements.
Please click this link to learn about the supplements that I use.

Dietary Antioxidants and the Long-term Incidence of Age-Related Macular Degeneration:
The Blue Mountains Eye Study
Authors: J.S.L. Tan, J.J. Wang, V. Flood, E. Rochtchina, W. Smith, P. Mitchell.   Click this link to read the report.   
"Diet and risk factors for age-related maculopathy" Authors: E.D. O'Connell, J.M. Nolan, J. Stack, D. Greenberg, J. Kyle, L. Maddock, S. Beatty Mitchell    For even more information click here.
If you would like to contact me for further information on vitamin supplements I would be pleased to hear from you.  Please complete the email form below and don't forget to put your international code if you would like me to ring you.

For information on a product that contains many great ingredients and has the possibility of helping to prevent macular degeneration click here.