Astaxanthin the Carotenoid that Makes a Difference!
What can this carotenoid called Astaxanthin do? According to Fuji Health Sciences, study references with links to PubMed or Fuji Science this amazing carotenoid is shown to have benefits in the following:
cardiovascular

Diabetic nephropathy

muscle endurance

eye fatigue

gastric

skin

lipid metabolism (BMI)

anti-inflammation

antioxidant

stress
WOW!     So why aren't we hearing more about this amazing ingredient from our allopathic colleagues?    I have saved a document of all the Fuju Health Sciences studies and you can click on the link to access more information than shown on this web page.
All new information will be posted under this bookmark.
Bookmark this page to see new links as they come to hand.

Astaxanthin found to be in wild salmon
Dr Mercola on 5 May 2014 in his article advises that "Wild-caught salmon also contains astaxanthin, which may be among the most important nutrients for the prevention of blindness".  The article also goes on to say "Age-related macular degeneration (AMD) is the most common cause of blindness among the elderly, followed by cataracts.  The pathology of both of these conditions has been attributed to free radical damage, and the condition is in many cases largely preventable through an antioxidant-rich diet."
Click this link to read the full article.

Reducing Oxidation, DNA damage and Liver Cancer Formation
On 12 November 2013 NaturalNews brings us information on Astaxanthin's ability to help reduce oxidation, DNA damage and liver cancer formation.   I keep saying WOW – what a fantastic ingredient this is!  A study conducted by researchers from India's National Institute of Pharmaceutical Education and Research found that astaxanthin not only can reduce oxidation of the liver but can actually prevent DNA damage and the early stages of liver cancer development.   Click into this link to learn more about this amazing antioxidant.

Believed to be nature's most powerful antioxidant!
Dr Mercola on 10 February 2013 says:
"The combination of its high-potency antioxidant and anti-inflammatory properties allows it to address a vast array of health concerns, including joint problems such as rheumatoid arthritis, carpal tunnel syndrome and tennis elbow; protection from UV radiation; improved athletic performance; heart health; brain health, including protection against age-related dementia; and protection against age-related macular degeneration—the most common cause of blindness in the US."

Found to Improve Cognitive Function in

Healthy, aged individuals
Dr Mercola on 29 October 2012 brings more information on the power of astaxanthin:
"Researchers found that supplementing with astaxanthin-rich Haematococcus pluvialis (microalgae) extract lead to improvements in cognitive function in older individuals who complained of age-related forgetfulness
Scientists now believe astaxanthin could help prevent dementia, including Alzheimer's, help prevent neurodegeneration associated with oxidative stress, as well as make a potent natural "brain food"
It exhibits some of the most potent antioxidant activity currently known; it positions itself across the entire cell membrane, attaching itself to both the exterior, interior, as well as the entire lipid layer, thereby offering global protection for each cell"
Listen to Dr Jim Stringham speak about the power of Lutein to the brain.

Information from an unknown source 
Back on 14 October 2010 Marilyn Vine came across information and unfortunately I did not keep the source of this information.  I apologize for this oversight as it is such important information and I would have liked to have gone back to the source today to see whether they had actually updated the original item.  I will quote what I have saved:
" A.. is one of a group of natural pigments known as carotenoids. In nature, carotenoids are produced principally by plants and their microscopic relatives, the microalgae.
Benefits
Increases strength and endurance.

Alleviates symptoms in patients with H. pylori (pre-ulcer indigestion).

Protects cells and mitochondrial membranes from oxidative damage, thus protecting the cell from oxidative damage.

Boosts immune system by increasing the number of antibody-producing cells.

Prevents the initiation of cancer cells in the tongue, oral cavity, large bowel, bladder, uterus, and breast.

Inhibits lipid peroxidation that causes plaque formation, thus reducing risk of cardiovascular disease.

Alleviates stress and may assist in neurodegenerative conditions such as AMD, Alzheimer's, Parkinson's, ALS.

Protects the eyes and skin from UV A and B damage by quenching singlet and triplet oxygen.

Reduces the number of new and abnormal cells in the liver.

"
I again re-iterate why aren't we hearing more about this?

Eye Health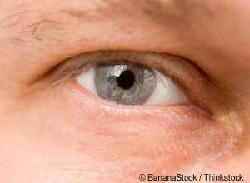 This aspect interested me personally as I know that with my continual use of my computer that my eye health has deteriorated over the past few years.   I am determined to find a way to reverse this loss of vision.   I don't have any illnesses associated with my eyes just finding it more difficult to read small print – which I find quite frustrating!
On 23 November 2010 Dr Mercola published an article on "The Most Powerful Nutrient Ever Discovered for Eye Health."   He advises that this is in a league of its own.     He outlines the main differences.
Is by far the most powerful carotenoid antioxidant when it comes to free radical scavenging: it is 65 times more powerful than vitamin C, 54 times more powerful than beta-carotene, and 14 times more powerful than vitamin E.

Is far more effective than other carotenoids at "singlet oxygen quenching," which is a particular type of oxidation. The damaging effects of sunlight and various organic materials are caused by this less-stable form of oxygen. Astaxanthin is 550 times more powerful than vitamin E and 11 times more powerful than beta-carotene at neutralizing this singlet oxygen.

Crosses the blood-brain barrier AND the blood-retinal barrier (beta carotene and lycopene do not), which has huge implications for the health of your eyes.

It is soluble in lipids, so it incorporates into cell membranes.

It is a potent UVB absorber.

It reduces DNA damage.

It is a very powerful natural anti-inflammatory.

No adverse reactions have been found for people taking astaxanthin.

It is virtually impossible to obtain the recommended daily amount of astaxanthin from diet alone because there are only two prime sources: microalgae and sea creatures that consume the algae (such as salmon, shellfish, and krill).
To read Dr Mercola's article which says that "astaxanthin - the eye antioxidant 550 times more powerful than vitamin E" amongst other things.  This link is another article dated 25 November 2011 where he says "it all seems to be too good to be true."   
I hope you have enjoyed reading about this amazing carotenoid.