Alternative Cancer Treatments and Information
Marilyn Vine's Alternative Cancer Treatments page will bring new and up to date information as it comes to hand.  Some of it may be alternative options and other may just be general information
Disclaimer
Please refer to Cancer Information Page for full disclaimer.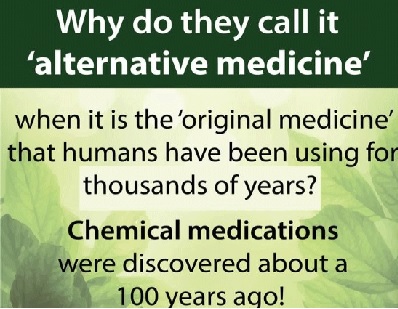 We don't get sick because we have cancer; we get cancer because we are already sick.
These would be the most profound words I have ever read on this subject!     Please click this link to read the total article as I am sure it will change your perception of what an actual cancer cell is.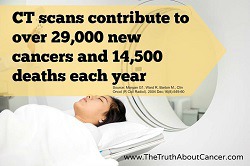 How amazing is this!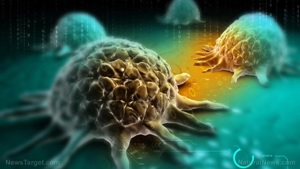 NaturalNews dated 23 July 2018 published this article "The unique complex of protein and fats found in human breast milk KILLS over 40 types of cancer".  The article goes on to say:
"Conventional cancer treatments like chemo and radiation therapy are known for causing an array of undesirable health effects. Even so, the cancer industry continues to parade their flagship products as the end-all be-all of cancer treatment. But many people believe that medicine shouldn't hurt. Perhaps that's why scientists continue to look for other, less damaging options. Research continues to point to an array of herbs and plants as a means of natural cancer treatment, but the latest science has identified a surprising source of cancer-killing compounds: Human breast milk.
Mother's milk is known for containing a bevy of antibodies and other beneficial compounds for newborn babies, to protect them from all the harmful things in the world while their immune system matures. So in a way, as strange as it sounds, the notion that breast milk may hold the key to fighting cancer naturally, really isn't that surprising at all."
Now read this and ask
The US Campaign Against Breastfeeding – 24/7/18
WHY DID THE US DELEGATION OPPOSE THIS?
Is it because of the beneficial fats and proteins contained in breast milk with the ability to kill 40 different types of cancer!!!!


Some foods more effective than chemotherapy at killing cancer
NaturalNews dated 11 June 2018 published this alternative cancer treatment article "These foods KILL cancer cells better than chemotherapy"  The article goes on to say:
"Cancer remains one of the trickiest medical conditions to treat, with no clear solution or completely effective treatment. Because it strikes so many people, it has also been the subject of countless studies. In this huge body of research, some foods have been repeatedly identified as being effective at killing cancer stem cells."
Please make sure you read the full alternative cancer treatments document to learn more.


Amazing benefits of honey
Before I provide information on this article I would like to stress how important it is to use organic honey.    Many of the so called "honey" products sold in the market place have been compromised and I have read that some of the "honey" products in fact contain no honey at all!    So it is very important who and where you source your supply of honey.
GreenMedia on 25 February 2018 printed this alternative cancer treatments article "Is Honey A Cancer-Killing Agent?".    That is a very good question.  The article goes on to say:
Indeed, a study published the journal Molecules looked at the role of honey in positively impacting the development and progression of tumors or cancers. The review identified the presence of flavonoids and phenolic acids in honey as the primary anti-cancer compounds involved in its beneficial properties.
According to the study, flavonoids are biologically active natural compounds with a 15-carbon (C6-C3-C6) structure, comprising two benzene rings joined by a heterocyclic pyrane ring, with honey containing the following:
Pinobanksin

Pinocembrin

Hesperetin
Please make sure you read the full article.


Top 9 supplements to stop cancer naturally
NaturalHealth 365 dated 12 August 2017 published this article "Top 9 supplements to stop cancer naturally".     Alternative Cancer recommends that you click this link to learn more about this.


Cloves
GreenMedia on 10 November 2015 advise on another healthy alternative cancer treatment.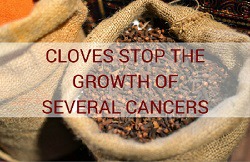 "This has been confirmed by research by scientists from the University of Minnesota, the University of Pittsburg and China's Capital Medical University in a series of experiments.
The researchers tested a variety of human cancer cells in the laboratory using different whole clove extracts. The researchers tested SKOV-3 human ovarian cancer cells, human HeLa cervical epithelial cells, BEL-7402 human liver cancer cells, HT-29 human colon cancer cells, MCF-7 human breast cancer cells and PANC-1 human pancreatic cancer cells. They also tested normal colon wall cells and normal lung cells as controls."


Sodium Bicarbonate or Baking Soda
Dr. Tullio Simoncini discusses how he discovered sodium bicarbonate, or baking soda, could be a successful alternative cancer treatment. He discusses how a treatment for psoriasis led to him trying something different for cancer patients. He also gives an example of how well and quickly it worked in one of his patients!


Charlotte Gerson


Fighting cancer with nutrition
Andrew Saul, PhD, in a video lesson discussing the importance and practical application of Nutritional Therapy in the treatment of cancer and why the lay public has more knowledge of therapeutic nutrition than their doctors.
Please click this link to learn about the great supplements that I use.


A powerful Essential Oil – Frankincense
NaturalHealth 365 on 25 October 2015 provides alternative cancer treatments information for Ovarian Cancer and using Frankincense essential oil to overcome this affliction.   The article goes on to say:
"Leicester University researchers believe they already have some answers. Scientists there identified the chemical compound in resin, acetyl-11-keto-beta-boswellic acid or AKBA, that seems to offer hope of a cure for ovarian cancer.
While previous studies have demonstrated the effectiveness of AKBA as a potential treatment of other cancers, such as those effecting colon, breast and prostate, the Leicester University study is the first to show its ability to fight ovarian cancer."
To read more about the powers of Frankincense Essential Oil click the NaturalHealth 365 article here and to purchase a quality Frankincense Essential Oil with the option of being a wholesale buyer or a retail customer click here.

A treatment leaving normal cells unharmed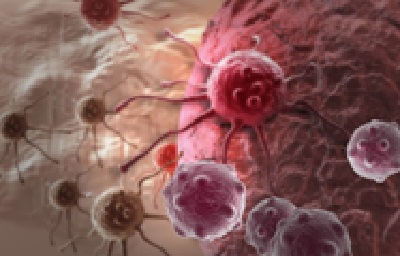 GreenMedia on 14 January 2014 provides information on alternative cancer treatments with regards to new research, which has exciting possibilities for us all.  An excerpt from this article:
"Basic science studies by Drs Ko and Pedeson have uncovered the exact details of the metabolic reprogramming of the mitochondria of cancer cells.  In cancer cells, an embryonic form of Hexokinase called Hexokinase II has been attached to the membrane pores of the mitochondria (called VDAC voltage dependent anion channels).  Hexokinase II is the first enzyme in glucose utilization and its location on the outer membrane pores allows for the massive utilization of glucose to feed the rapidly growing tumor mass.  Separation of the Hexokinase II from the VDAC pore on the outer mitochondrial membrane triggers apoptosis (programmed cell death) of the cancer cell while sparing normal cells.(5,6)"
Click this link to learn more about this exciting news.


Forced Chemotherapy!
GreenMedia on 9 January 2015 brings the story of a 17-year-old with Hodgkin's lymphoma is being forced by the Connecticut Supreme Court to undergo chemotherapy even though she provided information as to the adverse effects.   She is now being held in a Connecticut Hospital to start and receive treatment despite the girl and her legal guardian (her mother) not wishing to undergo chemotherapy.
Please read this article as it is an important document.  Sadly her petition has been closed.
Then read NaturalNews dated 9 January 2015 and learn about Dr Fata.   Here is an excerpt from the article:
"The U.S. Department of Justice's prosecution of Dr. Fata, who was arrested and charged with twelve counts of "Health Care Fraud" and another county of "Conspiracy to Pay and Receive Kickbacks."


As explained by naturopathic doctor Dave Mihalovic on PreventDisease.com [1],
Dr. Fata was "a prominent cancer doctor in Michigan who admitted in court one year ago to intentionally and wrongfully diagnosing healthy people with cancer. Fata also admitted to giving them chemotherapy drugs for the purpose of making a profit."
Need I say more!    Please check out alternative cancer treatments before making a decision to go down the chemo path.


Walnuts and Prostate Cancer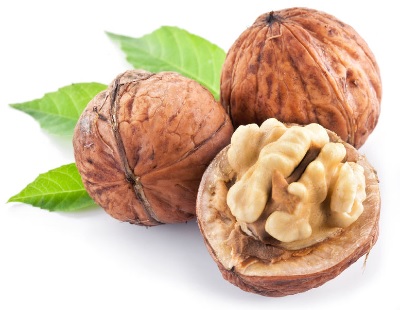 Alternative Cancer Treatment:  GreenMedia on 3 December 2014 about how walnuts benefit your heart, brain, bones and more.   In the article it talks about after 18 weeks of eating walnuts or using walnut oil that it slowed prostate cancer growth.   They also found that it reduced cholesterol and increased insulin sensitivity.  And they reduced levels of the hormone IGF-1 which has been linked to both breast and prostate cancer.
Click the link to learn more about this alternative cancer treatments.



Does the sun cause skin cancer?
For information on Vitamin D click here.   Many of the supplements that I use contain Vitamin D3.   In 2020 we are learning the importance of using Vitamin D, Vitamin C and Zinc to keep us safe from the current pandemic.   Email me at this link to find out about my Vitamin D3 supplements.



National Cancer Institute Report
GreenMedia on 31 July 2014 provides information on this report.  Here is an excerpt and it is suggested that you click this link and read the full article.
"A devastating new report commissioned by the National Cancer Institute reveals that our 40-year long 'War on Cancer' has been waged against a vastly misunderstood 'enemy,' that in many cases represented no threat to human health whatsoever."
All the more reason to seek alternative cancer treatments.



Gerson Therapy explained







Alternative cancer treatments brings  




An eye-opening YouTube
This YouTube is one that should be listened to and then make your own decision.



Apricot Kernels
Tamara St. John treated her own breast cancer. One of the therapies she used was consuming apricot kernels. Here she talks about the success she had and how the natural cyanide in the kernel helps kill cancer cells
.



Herbs that may help you fight cancer
NaturalNews on 27 April brings information on the top five herbs that may provide alternative cancer treatments.  These herbs are"
Cat's Claw (Uncaria tomentose)
Feverfew
Wheatgrass
Sheep's sorrel, and
Wormwood
Click this link to learn more.  



More impelling reasons to take charge of your own health!
NaturalNews on 13 February 2014 brings information that global cancer rates to skyrocket by 70% over the next 20 years as conventional medicine fails.
On this website alone there are many pages covering information on how you can help yourself to maintain your health and enable your body to receive nutrition required to undertake its maintenance.   Please take the time and scroll down the menu bar on the left hand side of the page to access this information.   In the meantime click this link to read the NaturalNews article.

Cured with Nutrition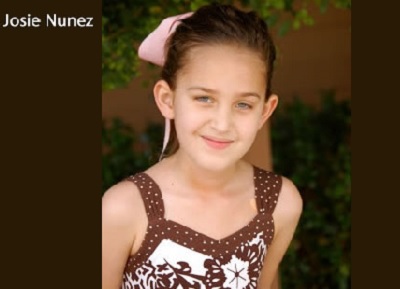 Prevent Disease on 21 September 2014 brings the story of Josie Nunez cured with nutrition after surgery, chemotherapy and radiation failed.  Read how this happened.



What do we really know about Ovarian Cancer?
Green Media on 23 June 2014 asks:
"What do we really know about ovarian cancer risk and the 'gene mutations' considered largely responsible for increasing it? The answer is quite surprising and opens up the possibility for a radical change in how we diagnosis and treat the most lethal gynecological cancer in existence."
If you think you may be embarking down this journey then please click this link and read what is being said.



BRCA "Defect"
Green Media on 6 June 2014 looks at why Angelina Jolie is in the process of making the radical decision to remove her ovaries.   Please click the link to read what they have to say.

Honey
GreenMedia on 4 May 2014 published an article on a recent study published in the journal Molecules which looked positively at impacting on the progression and development of tumors or cancers.  Click this link to read the article.

Modified Citrus Pectin
From the desk of Chris Woollams on 12 May 2014:
"Modified Citrus Pectin or MCP, increasingly has claims to limit metastases made about it. Pectin is a soluble fibre; a polysaccharide that cannot be broken down or absorbed by your body. MCP has had the long polysaccharide chain split into smaller sections, so it can be absorbed. Here is a short review everyone with cancer should read."



Alternative Cancer Treatments  




Breast Cancer Misdiagnosis statistics
Chris Woollams from CANCERactive.com brings information that 31% of breast cancers are estimated to be misdiagnosed.    The New England Journal of Medicine has produced a report saying that since screening using mammograms became a standard practice in the United States that more than a million women have been unnecessarily treated as a result of misdiagnosis!   Click this link to read the article.



I knew sugar was bad but….
On 28 March 2014 Dr. Michael Farley offers a great description of the steps your body goes through to deal with sugar. Find out just how damaging it is when it comes to cancer and even heart disease! Find out the role sugar plays in the cyclical damage that occurs in both of these issues.  Take the time to watch this 6 minute YouTube
iHealthTube.com - I Knew Sugar Was Bad, But This Blew Me Away!

Power of Turmeric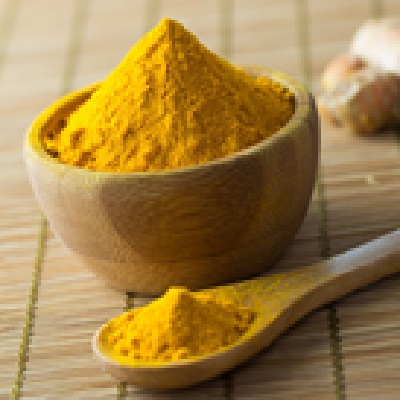 Once again alternative cancer treatments provides other ways to overcome this obstacle.  Green Media on 18 March 2014 have posted a video on the importance of turmeric (curcumin) in causing apoptosis in cancer cells.
One of the products that I personally use contains turmeric plus Vitamin D and Selenium.   All three of these ingredients individually can help with cancer prevention and in my mind having a combination of all three is a very good thing.   The ingredients in this product are designed to provide support to super charge and fortify our immune system.   Email me at this link to learn about all the products I use with turmeric in.

Could pathogens in your mouth have caused your cancer?
Alternative Cancer Treatments Page and Dr Mercola in an article dated 5 March 2014 brings us information with regards to two independent studies that found that pathogens can enter your bloodstream from your mouth and could be implicated in cancers forming in other parts of your body.    
In the article he mentions the benefits of oil pulling.  Click here for information on this.



Garlic
Prevent Disease brings information dated 6 January 2014 brings great news with regards to the effects of garlic on tumors of the brain.   Click this link to read this great news.   The article tells us that "Glioblastoma is the most common and most aggressive malignant primary brain tumor in humans, involving glial cells and accounting for 52% of all functional tissue brain tumor cases and 20% of all intracranial tumors."
Wonderful news to think that common old garlic could help people with this condition!



Omega-3 Fatty Acids
Alternative Cancer Treatment Page: On 19 November 2013 GreenMedia brings information on a new study published in the journal Molecular Cancer which has revealed a new mechanism behind how omega-3 fatty acids may combat multi-drug resistant cancer.  Click this link to read the article and this link to  find out about an omega supplement that I use where the safety of the krill oil contained therein is guaranteed.



Most Important Article    




Parents forced to flee the country
Prevent Disease on 30 October 2013 brings information on parents forced to flee America before the court ruled that they had to put their child into an experimental research program.  When I read the article it left me feeling which was the most important:
Curing Sarah's cancer or
Earning money from the grants!
The article goes on to say:
"Early in October 2013, the entire nation heard about how Sarah Hershberger, a 10-year old Ohio Amish girl with leukemia (now recovered), was being forced into a two-year unproven experimental chemotherapy study by Akron Children's Hospital (ACH). Parents reported this week the child is fully recovered through natural treatments."
Please read this article and watch the YouTube and incidentally within 2 months THREE DIFFERENT DOCTORS HAVE PRONOUNCED SARAH FREE OF CANCER!   
Sarah has not died in the predicted few months as the parents and the court were told!   So alternative cancer treatments do work!   The YouTube has been removed




Angiogenesis
Prevent Disease brings us great new information dated 26 July 2013.   This is important information and I would urge you to read this article and then listen to the YouTube below.   Here is what Dr William Li who is the President and Medical Director of the Angiogenesis Foundation and he talks about:
 "Angiogenesis is what makes the difference between a small, innocuous cancer and a runaway, dangerous disease," says Li. Our bodies carry thousands of microscopic dormant tumors on a constant basis. Thankfully, our immune systems naturally prevent them from becoming larger and potentially harmful through the process of angiogenesis and vessel growth.
Li came to the TEDx event to talk not about cancer itself but about the intersection between good food and good health -- and particular foods that actually have the potential to "starve" cancer through the process of antiangiogenesis, preventing the growth of blood vessels that feed a tumor."
He also speaks about the ability of angiogenesis to help with obesity.
I use a product that naturally has the ability to cause angiogenesis and apoptosis (programmed process of a cell "bursting" and dying).   Click this link to contact me find out more.  
Now listen to Dr Li



Natural Cures that go buried by      




FDA, ADA and CDC
On 27 October 2013 NaturalNews advises:
"How do you keep the spread of cancer "growing"? Bury the cure. How do you keep 1.5 million Americans "infested" yearly with mutated cells that multiply uncontrollably? You breed cancer in food and medicine. How many years ago did America start this evil strategy to make people sick and deny them the cure? Nearly 100 years. Where did it all really start? The American Medical Association (AMA) and a man named Morris Fishbein, who single-handedly removed nutrition from medical schools in the U.S. and installed a fake seal of approval for harmful lab-made drugs that made cancer worse. What else did Fishbein do?"
To learn how – just click on this link and read the information provided especially for "doubters" and "sceptics".



Actions of Neurosurgeons
NaturalNews dated 6 September 2013 brings an incredible story of two neurosurgeons from University of California-Davison:
According to CBS Sacramento, the two California neurosurgeons infected brain-cancer patients with bowel bacteria "in an effort to save their lives." In light of the treatment revelations, the two surgeons - Dr. J. Paul Muizelaar and Dr. Rudolph J. Schrot - have since resigned their posts at the University of California-Davis "after officials concluded their actions violated the school's code of conduct."
Read the incredible story.   Another good reason to use alternative cancer treatments.



Breast Cancer
NaturalNews on 7 September 2013 brings information on breast cancer 600% higher in women with low vitamin D.
Click on the link to read the article.  Email me to find out about an important supplement that will provide yours and your family's daily requirement.  



How important is nutrition during chemotherapy
Alternative Cancer Treatments page is delighted to bring you this information.   It is something that I strongly believe it, i.e. that if you give the body the right nutrition (building blocks) that it can heal itself!
Many people choose 'conventional' cancer treatments like chemotherapy and radiation. But it seems the importance of diet during those treatments is often overlooked. Here, Dr. Helayne Waldman discusses the importance of diet and how to get proper nutrition when those treatments make it difficult.
For information on nutritional supplements that will assist your nutritional level through these troubling times and during good times as well, please click on this link.



What the Cancer Industry does not want you to know
Prevent Disease on 21 October 2013 brings the following information:
What the Cancer Industry Does Not Want you to Know about Chemotherapy and Radiation
Radiation-induced secondary cancers have exploded in the last two decades due to radiation treatment.
90% of chemotherapy patients die 10-15 years after treatment and the cause is never attributed to treatment.
More than 50% of all cancer patients suffer significant treatment-related toxicity.
Chemotherapy does not eliminate breast, colon, or lung cancers yet chemo drugs are still used on these cancers.
Patients who undergo chemo are 14 times morelikely to develop leukemia and 6 times more likely to develop cancers of the bones, joints and soft tissues than those patients who do not undergo chemotherapy.
Chemotherapy drugs directly damage DNA.
Chemotherapy actually boosts cancer growth.
68% increase in Chemo drugs since 2003.
75% increase in cancer projected by 2030.
Please read this article to learn more so that you can make alternative cancer treatments choices!



Amazing doctor speaking out
Dr Mercola on 20 October 2013 brings us information, which in my own personal opinion, is absolutely fabulous.   After 11 years of training in the medical profession this doctor opened her eyes and researched and found that her 11 years of training had taught her virtually nothing!   Please listen to the you tube and read the story at a glance to learn about food, supplements, herbs, exercises and sun exposure. 
Click on this link to contact me to learn about what supplements I use.
Click this link and read the full article and then watch the YouTube.
It is always good to see doctors embrace alternative cancer treatments.



Hydrogen Peroxide
Alternative Cancer Treatments Page NaturalNews on 19 October 2013 brings further good information.  The article goes on to say:
"Cancer has a rival that destroys it like an M-60 leveling a field of enemy soldiers. It's called "hydrogen peroxide," and the "lame-stream," mainstream media will tell you how "dangerous" it is at 35%, but they won't tell you that you can drip a couple drops in a glass of water each day and end cancer. Yes, it's true.
Cancer thrives in an acid-heavy system, where the blood and the organs are flooded with processed salt, sugar, animal fat and artificial food. The heart and brain struggle to filter out the toxins found in most conventional forms of food, like antibiotics, hormones, pesticides, insecticides, herbicides, bleach, ammonia, fluoride, heavy metals and much more. This is why the doctors and oncologists tell chemo patients not to eat alkalizing foods like kale, because it will "interfere with the chemotherapy." God forbid you should try to alkalize all that acid that's killing your GOOD cells."
It is always pleasing to be able to provide alternative cancer treatments to people so that they can make an informed choice if they have to.



Chemotherapy
NaturalNews dated 18 October 2013 brings information on the effects of chemotherapy.  The article goes on to say:
"The cancer treatment scam that is chemotherapy has once again been shown in the scientific literature to be a major cause of, rather than a cure for, cancer. According to a new study recently published in the peer-reviewed journal Nature, chemotherapy not only promotes the growth and spread of cancer cells by damaging the healthy tissue that surrounds tumors, but it also causes cancer cells to develop full-on resistance to the popular treatment, morphing them into "super" cancer cells."
Please click on this link to read the full article so that you are fully informed before you make a decision as to whether you continue down this path or take alternative cancer treatments.



Top 10 causes of breast cancer
NaturalNews on 14 October 2013 brings an article on the top 10 causes.  The article goes on to say:
"......There IS A MIRACLE CURE for cancer, but it doesn't involve surgery, chemotherapy, radiation, pharmaceuticals, or any advice you would get from mainstream medicine doctors.


Did you know that not one single medical school in the United States of America includes any classes on nutrition or natural remedies? Did you also know that 75 percent of physicians in the world refuse chemotherapy for themselves?


Organic food, herbs and supplements cannot cure cancer overnight. This is a well known fact. Or is it? Has your doctor brainwashed you? Has television convinced you that people with cancer need surgery, chemotherapy and radiation to have a chance? Turn off the television right now and throw away the newspaper. You've been herded with the masses towards a big cliff called disease. You can turn around 180 degrees right now!


Cancer cannot survive in an oxygenated, alkalized body, but it thrives in an acid-heavy environment where synthetic foods, drinks, lotions, deodorants, cosmetics, and drugs suffocate cells and weaken the immune system."
Top 10 Causes
Hormones in meats and milk

Mammograms, dental x-rays and airport TSA screening machines

Aluminum in antiperspirants and deodorants (

check this site for safer products

).  

Toxic makeup/cosmetics

Artificial sweeteners (check this site out)
Fluoridated water (check out this link)

Pharmaceuticals

Food coloring agents and preservatives

Soaps, shampoos, toothpaste and lotions (including sun tan and sun block) 




Cancer Causing Arsenic
NaturalNews on 9 September 2013 brings information with regards to levels of organic and inorganic arsenic being found in rice products.   It states:
" As a follow-up to an investigation it conducted earlier in the year on arsenic levels in popular fruit juices the consumer advocacy group Consumer Reports has released a new report about arsenic levels in rice and rice products, the findings of which may come as a surprise to many. It turns out that virtually every rice product on the market today contains detectable levels of toxic arsenic, including many "all-natural" and organic rice products."
In America it was found that the fluoride compounds that came from China were containing unacceptably high levels of arsenic and lead.   I don't believe that anyone in Australia is checking our imported fluoride compounds for this.


Eating Cancer
NaturalNews on 9 September 2013 brings information on eating foods for cancer.  The alternative cancer treatment article goes on to say:
" Just as our lungs need clean oxygen to thrive, our cells do as well, yet day in and day out we feed our cells with synthetic and chemically altered food that slowly suffocates these cells until they mutate, and then the mutations multiply uncontrollably and turn to attack our good cells. The common sense cure for cancer would then be to cleanse the body of the toxins that you have "put in" your system for years. You certainly can't cleanse with more poison, so you have to cleanse with whole organic food."



Wonders of Broccoli
Dr Mercola on 9 September 2013 brings information on the wonders of broccoli.  He goes on to say:
"Broccoli has been repeatedly shown to be one of nature's most valuable health-promoting foods, capable of preventing a number of health issues, including but not limited to hypertension, allergies, diabetes, osteoarthritis and cancer."
Very good YouTube shown in the article.

Deadliest form of breast cancer
Alternative Cancer Treatment:   On 23 January 2013 NaturalNews brings information on research just published in The Journal of Cell Biology which reveals two important discoveries about one of the most aggressive and difficult to treat forms of breast cancer.   They have found a molecular pathway that contributes to triple-negative breast cancer.    Dr Gonzalo and colleagues now believe Vitamin D could be a treatment for many women with this deadly form of cancer. 
Click on the alternative cancer treatment link and learn more.
Marilyn Vine hopes you have enjoyed this Alternative Cancer Treatments page and will pass on the information to your friends.  
If you have good alternative cancer treatments information that may assist anyone in their battle with this insidious disease then please email me in the email link below so that I may print it on Alternative Cancer Treatment Page.
Return Alternative Cancer Treatments Page to Home Page
Your first paragraph ...