Anti Aging, Age Reversal and Skin Care
Marilyn Vine's Anti Aging page provides information on how to reverse your age by increasing the length of your telomeres.   How to look after your skin and your health by using Sisel safe skin care products and avoiding harmful ingredients and much more.  Sisel's products contain a SiselSafe® Promise.  Read their Mission Statement covering this promise and listen to the family speak on how this all evolved.
Check out the Sisel Safe Checklist

Warning on other products containing high levels of mercury
NaturalNews dated 14 June 2017 has written an article on a company whose claim is that their products are mercury free and it has been found that they contain 20,000 times more mercury than the level considered to be safe!   Check the article out here for this and other information that has been revealed.



Sisel's Latest Anti-aging product




Are you tired of always looking older than you feel? Has your spouse told you that you look tired? Do you hate looking in the mirror? Well now, you can look 20-30 years younger in just 30 minutes! Thanks to recent scientific breakthroughs, the secret to younger looking, smoother skin is just an application away! Sisel's new Intrépid Anti-Wrinkle System is amazing people everywhere with its ability to make their skin look years younger, astounding friends and family with their spectacular results!
Check out this link to see the various options to purchase this amazing product.
Intrepid Anti-Wrinkle System Application and Removal Instructions from Sisel International on Vimeo.



Timeless Skin Renewal System





Sisel has combined the powers of nature with the innovations of science to bring you the finest skin care regimen in anti aging. With the contents of the Timeless Skin Renewal System, younger looking and smoother skin can be yours in a matter of weeks. With this skin care system, all aspects of your skin are thoroughly addressed, in turn giving you youthful skin filled with vitality.
Not only is this regimen powerful and effective, it's also simple:
Please click this link to purchase this Timeless Skin Renewal System and for more information 
Take a look at what happened to Curtis after 25 days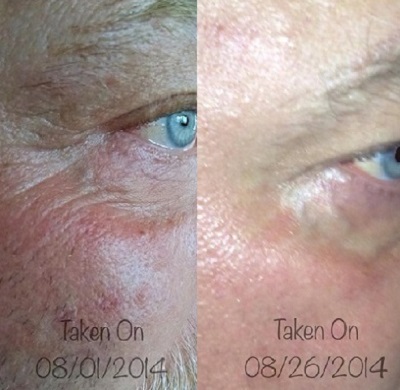 Transfusium Ingredients and the Science behind them


Bookmark this page to see new information as it comes to hand.



Sisln Lips and Hips





Click here to purchase this product now!



Rejuvenating your skin while you sleep




SISEL has released a brand new product, Vanquish.  Vanquish is a skin smoothing eye cream containing 14 active ingredients.    It has powerful peptide to target crow's feet and wrinkles and to assist in reducing the appearance of eye bags and dark circles.   More information contained in the pdf
Hear Tom Mower Sr speak about the science behind this product.


Telomeres
Listen to Tom Sr the Founder of Sisel International speak on telomeres and his product TS-X and Resveratrol.



Cancer causing shampoos and personal care




NaturalNews on 8 October 2013 brings information on cancer causing chemicals in shampoos and personal care products.    I would go even further and say household products.
The article goes on to say:
"If you use store-bought, conventionally-formulated shampoos, conditioners, body washes and other similar personal care products on a regular basis, you could be exposing yourself to high doses of a cancer-causing chemical that few people are even aware exists. The Center for Environmental Health (CEH) recently published the findings of an independent study it conducted which found that 98 tested shampoos, soaps and other personal care products contained high levels of cocamide diethanolamine (cocamide DEA), a hidden foaming and thickening agent that is a known carcinogen."
I urge you to read the article  and then click this link and check out all the products on this site that will provide you with some of the safest in the market place world-wide!



New technology with regards to telomeres




Reverse aging through anti aging science using cellular regeneration for age management.   Do you think this new technology might interest you?  Then please click on this link and learn about this new concept.  I have been using this product since 25 March 2012 and feel fabulous!   
NB  I am an independent Sisel Distributor and my name is Marilyn Vine and my ID number is AUS9330852

MSM
NaturalNews brings information on 2 July 2013 of the effects of Methylsulfonylmethane (MSM) and its effect on the skin.   He goes on to say:
"Some people also report they experience improved skin when supplementing with MSM internally. This is no surprise since our skin cells are also "soft tissue" cells that need to retain their pliability and flexibility, and this compound helps the cells do just that both topically and internally."
This surprised me as I have only ever thought about MSM with regards to joint health.  
Click on this link and read the NaturalNews article.

Education 
Is an important factor in anti aging
Dr Mercola provides information on 22 December 2012 that suggest the most important social factor predicting longevity is not your income, nor your race, nor whether you have health insurance – the most important predictive factor is your education. 
Marilyn Vine continually through this healthymoneyvine website requests people to do their own research, use their own common sense and to make sure that the foods and personal care products that they personally use for them and their families do not contain harmful ingredients.  Two very important factors in my own personal opinion are doing your own research (and not from government sources) on fluoridation and vaccination.   This website has a great many pages and articles to help you in this regard. 
David Kekich, founder of the Maximum Life Foundation, recommends the following seven steps to increase the quality and quantity of your life.
Appropriate diet

Exercise

Sensible supplementation

Lifestyle habits such as quitting smoking and maintaining a healthy weight

Seeing an anti-aging physician

Stress management

Attitude/positive thoughts
I personally don't feel the necessity to see an anti aging physician as I keep very good health and am now in my 70's, BUT I do research and read incessantly and learn how to help myself.  On this website I have pages on good quality supplements, pages on ingredients from these supplements and even a page which will allow you to obtain these supplements to help you to pay for them.   Click on the links below to see more.  Click into "obtain these supplements" to see the opportunity.

Revolutionary anti aging night cream
Would you be interested in learning more about it?
This is a totally new concept in the use of night creams and goes beyond "plumping" up the skin to make it look good!   Rapid Repair™ does replenish moisture in the skin, but it takes a revolutionary approach to skin as this potent formula works on over-coming the environmental factors that causes the skin to age.  These statements have not been evaluated by the Food and Drug Administration.
Click on the link and see what they have to say in this regard.

Telomeres  
Assisting in the battle against aging!
Most of us are eagerly looking for anti aging protocols and wouldn't it be wonderful to think you may have found one by being able to just put two patches on your leg each morning!
I guess you are asking what a teleomere is?   The name comes from the Greek meaning "end" and "part". 

A telomere is part of our DNA system and is found at the end of chromosomes.   A study published by Acupuncture and Electro-Therapeutics Research found that the people who had high telomere lengths seemed to be in much better physical and mental health!
Did you know that the cell aging process, a lead contributor in the physical signs of aging, is linked to telomere lengths? Telomeres are the bookends of our chromosomal DNA. They keep the chromosome protected by acting as a cap. Most people don't realize that these gene parts play a very important role in our aging process.


For more information on Telomeres click this link.




Health Risk of Chemicals
Below is information on anti aging skincare but before I share this wonderful news with you I would like to bring to your attention a most disturbing report that has recently been released.
I follow a great deal of information from the Environmental Working Group as their information often draws to people's attentions things that they may have never even considered let alone know about.
On 12 May 2010 they just released a report on health risks of secret chemicals contained in fragrances and in cosmetics.
In this report they had an independent laboratory test 17 fragrance products and the analysis reveals that the 17 products contained on average, 14 chemicals not listed on labels, 10 chemicals associated with allergic reactions and 4 hormone disrupting.  
I, personally, am always so careful to check labels and to make sure that they don't contain ingredients that can harm you, but it is particularly difficult to do this if the ingredients are not even listed!
People from all countries around the world should be contacting their health agencies, the Food and Drug Administration in America, the Therapeutic Goods Administration in Australia, Food Standards Australia and New Zealand  and I am sure there are many more agencies that could be contacted in this regard AND DEMAND THAT ALL INGREDIENTS IN ALL PRODUCTS ARE CLEARLY IDENTIFIED ON THE LABELS.
Until such time as this occurs and people become educated on the harmful ingredients we are going to continue to have people of the world becoming ill with such diseases as cancer.  
If you would like further information with regard to chemicals or ingredients in your personal care, skin care or household products then please use the email form at the bottom of the page.   I have access to several avenues of products that contain no, or minimal, harmful ingredients.
It does not matter what we do to protect ourselves from harmful ingredients, many of which help to shorten our lives and help in the aging process, if the manufacturers hide these toxic ingredients!   This is why I personally believe that it is so important to find companies that are reputable and have built their business on the safety and efficacy of their products.   More and more I am turning to MLM or network marketing companies that provide the products that I require as I am finding, in general, that they are the safest I can access.    If you know how to body test or muscle test then hold a product against your body and ask the question – is this product safe for me?   I do this quite regularly often before I buy things in a health food store.   I am not really concerned what other people in the shop might think I am more concerned that what I am doing is not going to prevent me going down the anti aging path and cause me problems.
I believe that all the baby boomers will love the anti aging skin care information shown below!
By making healthy food choices, using vitamin and mineral supplements we can all help our bodies to retain their youthfulness.  If we use anti aging skin care and the LifeWave patches in combination with the healthy food choices, then the process will be complete.
With the baby boomers of today, it is not just the women who are trying to appear younger but also the men. 
According to the latest market research the fastest growing category of personal care and the largest product sector is exactly the anti aging skin care products.  We have to ask the question as to why is this such a growing market?  Is it because a woman's perspective of aging is changing?
We live longer.  

We live healthier, happier lives and we take care of our body and minds.

We are a generation of women that is empowered, confident, happy and successful.

We feel good.

We feel strength and enthusiasm. 
Therefore we want to demonstrate our youthful energy through our youthful look.
In fighting the anti aging battle, we are not trying to look 20 years old again, but we want to match up our insides with our appearance.
You probably would be most surprised to learn that it is not actually the amount of wrinkles on your face that make you appear older, but skin dullness, the redness, the condition spots or discolorations – these are the things that make you appear older.
Are you interested in using essential oils and nutritional supplements containing essential oils to keep your skin and appearance looking the best you can?
Available are products that can be used in the day which contain the superior photolyase enzyme that uses visible light to maximise its effects.  This face and neck cream absorbs quickly and is perfect for wearing underneath makeup and sunscreen.
Also available is a night reconstruction moisturiser.  This contains the unique endonuclease enzyme and enhanced moisturisers for maximum hydration while you sleep.
Do you like to give your face a cleanse?  Then there is a foaming cleanser designed to thoroughly cleanse the skin by gently removing impurities.  Again the essential oils help revitalise your complexion and support recovery.
There are many more products available in this essential oil range and if you would like to learn more or to contact me then please click on the link. 

Anti Aging System
There is so much we can do to help ourselves in our bid to achieve anti aging.  We can ensure that we are eating the right foods, organic is best and we advised to eat 80 percent of our vegetables raw and organic.
Because soils are often minerally deficient it is important that we take good quality supplements.  Mineral supplementation should be in a liquid form in order for the body to gain the best assimilation.   I have been taught to take a liquid mineral supplement about 10-15 minutes before I eat and this helps my body in the assimilation of the food I eat. 
Today with the many "hidden" ingredients contained in our food, nutritional supplements and personal care products it is important that we purchase these items from trusted sources.   I am finding that my home based business MLM's are giving me the most reliable products that actually work!     For more information on some of the companies that I purchase from please click the link.
Please do not hesitate to contact me in the email form below if you would like further anti aging information.