Skin Care Products
Quality skin care products can provide what most women desire.  That is to look their very best in the easiest way possible.   We all want unblemished skin, beautiful nails, healthy shining hair, clear eyes and a feeling of general well being.
It is possible to achieve this.
Marilyn Vine introduces you to products that can assist in anti aging and carry a "Sisel Safe" guarantee.   Yes you can have good skin care products that won't bring harm to you or your skin!   There are not many personal care companies that would be prepared to provide this guarantee particularly when you read so many times of the amount of lead contained in some lipsticks!
Listen to Tom Mower Sr speak on the potentially harmful aspects of personal care products.

Skin Care Products
Beauty is a $245 Billion Industry



Click this link to check out the "beauty" side of this company.
And for me the real "Beauty" is that I can work from home in promoting this fantastic opportunity of providing people safe personal care and cosmetic products and at the same time provide them with the opportunity to promote this business to help them pay for their own products!~
Not only can you purchase the personal care and cosmetic range but a whole raft of other items such as:
just to name a few!     Come and join me in promoting this wonderful opportunity!

Understanding the harm being done to our skin


NaturalNews on 13 May 2016 provides information on the growing body of evidence that suggests that antimicrobial soaps increase the risk of infections, alter gut bacteria and breed superbugs!   WOW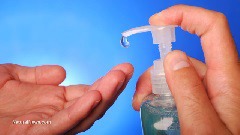 The article goes on to say:
"Scientists found that common antibacterial compounds present in soap, including triclosan and triclocarban, may increase the risk of infections, change stomach bacteria and breed superbugs by causing bacteria to become more resistant to prescription antibiotics, according to an article by ARS Technica.
These antibacterial soaps have been under the watchful eyes of the FDA for many years, and have even been prohibited in some regions of the country. Not all bacteria are created equal, however. Humans are largely made of bacteria. Although antibacterial soaps do an excellent job of killing bad bacteria, they do an equally excellent job of killing good bacteria."
NaturalNews on 27 March 2015 brings information on sodium lauryl sulphate being incorporated into many of the commercial soaps readily available.
NaturalNews on 27 March 2014 brings information with regards to anti bacterial soaps and wipes. 
NaturalNews on 9 October 2014 brings a warning with regards to the high level of mercury found in some skin creams.   Dr Gordon Vrdoljak of the California Department of Public Health noted that he had found levels that are hundreds of thousands times higher than the FDA limit.     

Products with No Potentially Harmful Ingredients



Throughout this healthymoneyvine website, Marilyn Vine constantly advises people to check the labels and learn about the ingredients or constituents contained in the products they are using either on their skin or ingesting.  It is so important that you trust the source of what you are using.  
I have had an association with the companies that Tom Mower Sr has founded since 1996 and I personally know what these products have done for me with regards to health and the health of my skin.   Check out all the products that Sisel International offer over and above the skin care products.

In case you are unsure of harmful ingredients please click this link to see the Sisel Safe Check List.

The Perfect Skin – DIY



Sisel International has given us the opportunity to provide us with information on how we can help ourselves to have a radiant complexion by choosing the right products to care for our skin.
Clicking this link will take you to a website where you can check out:

Evolution of Skin Care Products


Take 9 minutes and listen to the information on the Science behind Transfusium.       Click this link to learn more about this product.    Make sure you watch the YouTube!
Sisel have recently introduced their Timeless Skin Renewal System.  In Sisel's words "science meets nature in this revolutionary solution to aging skin.  The Timeless Skin Renewal System may very well be the last skin care regimen you'll ever need!"

Nutrition designed for both Men and Women

Another great product that will assist in balancing hormonal functions, hair, skin and nails is also available.  My own toenails have never been in the best of health.  After taking 2 bottles of this fabulous product I found that down at the cuticle I had a whole lot of lovely healthy pink toenail forming.  Click this link for men and this link for women
All the above products are covered under


Do you ever read the labels on the products that you are purchasing?
Home and Skincare remedies
Home and skincare remedies that you can create in your own home.

Skin Rashes, Psoriasis and Eczema

Many people today suffer from skin disorders, such as skin rashes, psoriasis and eczema.  My understanding from the reading I have done is that many of these ailments are caused by our digestive systems not functioning properly.   By using good quality liquid supplements and vitamin supplements we can help to overcome many of these problems.  If we also use good quality skin care then we have even more chance of achieving our desire of beautiful skin and good health.    
As you can see from the pictorial testimonial – this person found FuCoyDon and Eternity helpful.
I hope I have been able to assist you in finding skin care products of very good quality to assist in the care of your skin, hair and nails.   If you have any questions on the skin care products, please do not hesitate to contact me in the email form below.
Return Skin Care Products to Home Page