Fluoride information –
Poison on Tap
Marilyn Vine receives so much scientific fluoride information on the harm that fluoride is causing both to humans and our flora and fauna that she finds it very difficult to know just where to begin and where to end.  Many of these scientific studies are peer-reviewed and published in Journals like the Lancet  
To let you know who I am.   I am the Public Officer for Eurobodalla Fluoride Issues Incorporated (EFII) as our Shire was fluoridated on 14th November 2011.
There are many fluoride information pages contained on this website:
Our Daily Dose

Dr Mercola on 21 May 2016 advises as follows.   His story at a glance:
Research links fluoridated water consumption to endocrine dysfunction, hypothyroidism, ADHD, and reduced IQ
Many water authorities do not use pharmaceutical grade fluoride; they use hydrofluosilicic acid — a toxic waste product of the fertilizer industry that is frequently contaminated with heavy metals and other toxins
97 percent of Western European countries do not fluoridate, and data show non-fluoridating countries have seen the exact same reduction in dental cavities as fluoridated areas
Click this link to read more fluoride information and make sure you watch the YouTube

FLUORIDE IS NOTHING TO SMILE ABOUT!
Fluoride Awareness Week celebrates your right to access news and information on fluoride- its sources, toxicity, and impact to your overall health and well-being. We have designated May 15-22 as Fluoride Awareness Week to help fight water fluoridation and support efforts to end it!
While fluoride is added to water supplies throughout the US, research shows it may be creating more harm than good. Studies have shown that fluoride toxicity can potentially lead to serious health problems, affecting many areas of the body – including your bones, brain, thyroid, pineal gland, and even blood sugar levels. Fortunately, we have organizations like the Fluoride Action Network (FAN) who help fight to end water fluoridation worldwide.

This whole week, help us fight fluoridation. To benefit anti-fluoridation efforts we are donating a portion of sales up to $25,000 during Fluoride Awareness Week to Fluoride Action Network, a non-profit organization against fluoridation. You can also donate directly to Fluoride Action Network by CLICKING HERE

Fluoride Information asks you to please support this action to ensure that it is successful and helps to have artificial fluoridation stopped!

Fluoride – the only drug intentionally added to your drinking water
Fluoride Information brings Dr Mercola's article dated 17 May 2016 which can be read here and he summed it up as:
"Story at-a-glance
Fluoride is an endocrine disrupting, neurotoxic, and bone-weakening substance that the Food and Drug Administration (FDA) defines as a drug when used to prevent disease, such as dental caries

FDA recently announced that marketing fluoride drops and tablets for cavity prevention violates federal law, because FDA has never approved these products as either safe or effective

With water fluoridation, similar doses of fluoride contained in prescription fluoride drops and tablets are added to each glass a toddler drinks, without medical supervision, and without informed consent"
Petition to the FDA to ban fluoridation of  public water supplies
14 May 2016
I petition the FDA to do its job under Section 402 and other sections of the Federal Food, Drug and Cosmetic Act which confirms their authority for banning anything that…"contain(s) any poisonous or deleterious substance that may render it injurious to health."
Thank you,
Richard Sauerheber, Ph.D.
Petition can be read at this link.

In Australia the Therapeutic Goods Administration fails to put a category on artificial fluoridation.
Michigan Declares State of Emergency with regards to lead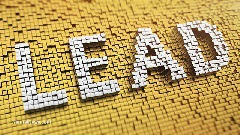 NaturalNews on 20 January 2016 advises that the "Federal Government declares state of emergency over lead poisoning epidemic in children".  The article goes on to say:
"The Obama administration has declared a federal state of emergency in Flint, Michigan, due to pervasive contamination of the city's water supply that has harmed tens of thousands of residents – including afflicting the city's children with irreversible lead poisoning.

The crisis began in April 2014, when the city sought to save money by pulling water from the contaminated Flint River rather than piping it in from Detroit's municipal supply. This measure was meant to be temporary, pending the construction of a pipeline to bring water in from Lake Huron."
Nowhere in the article does it mention how the Flint River became so contaminated.   One of the sources of lead in public water supplies is the addition of artificial fluoridation compounds which are known to contain cadmium, arsenic and LEAD.    
Here is the article from NaturalNews

Violation of AMA's Informed Medical Consent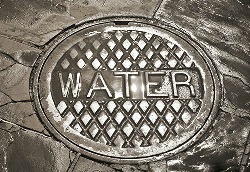 NaturalNews on 11 January 2016 advises that mass fluoridation violates the AMA's (American Medical Association) ethics on informed consent by fluoridating public water supplies without individual consent.
Fluoride Information believes that if the truth be known this also violates the Australian Medical Association's medical ethics as well!
Click this link to read the article.
Connection between fluoride and IQ

Dr. Paul Connett focuses on a study that seems to show higher fluoride levels leading to lower IQ in children. Find out why children are possibly more at risk and why they often get more fluoride than older people.
South Australia Fluoride Information

This document contains fluoridation information pertaining to South Australia and is correspondence with SA MP Corey Wingard – November 2015.   It provides a great deal of information particularly with regards to concerns over Australian children's teeth getting worse rather than improving with the artificial fluoridation that is currently being used.    Click this link to learn more.
Documentary by fluoride experts, including Dr. Edward F. Group, Mike Adams, and Dr. David Kennedy, among others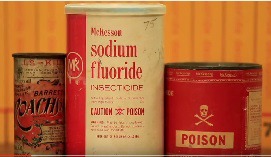 HOUSTON, Nov. 13, 2015 /PRNewswire/ -- Despite significant controversy and potential threats to the public, water fluoridation remains a common practice. Fluoride: Poison On Tap is a groundbreaking documentary that explores the science behind one of the most controversial health practices of the 20th and 21st centuries--water fluoridation. Now available on DVD, the documentary examines the "science" behind fluoride and how it affects the body, particularly neurological health and features top fluoride experts, including Dr. Edward F. Group, Mike Adams, and Dr. David Kennedy, among others.
A number of countries, including Austria, Belgium, China, Denmark, Finland, Germany, Hungary, Japan, Netherlands, Norway, and Sweden have identified the risks associated with water fluoridation and banned the practice. Even many cities and small communities in North America have phased out water fluoridation. As a major, yet silent, health threat that contributes to a number of degenerative neurological conditions, Fluoride uses up-to-date evidence on the health effects of fluoride to compel other cities in the country to follow suit.
According to Framing the World, "This surprising research creates a compelling case against the fluoridation of our water supplies, revealing long hidden health hazards, fraudulent findings, and corporate corruption." Dr. Edward Group of Global Healing Center, one of the leading experts about natural health and the effects of water fluoridation is featured within the film, "It's a crime going on right in front of our eyes that from the propaganda starting saying that fluoride is safe...the parents really need to wake up and say, 'What am I giving to my child?'"
Fluoride is a unique documentary in that it has peer-reviewed data to support its claims. A journal article published in The Lancet, for example, recently listed fluoride as a neurotoxin, one that may play a role in developmental disorders. This documentary serves as a wakeup call for parents, educators, scientists, and everyday individuals to thoroughly scrutinize the evidence and make an informed decision on fluoride intake. This film was a grassroots effort funded by medical practitioners and the passionate public demanding coverage on this highly debated issue.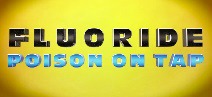 Fluoride: Poison on Tap is available for instant streaming at www.fluoridepoisonontap.com. The movie also has its own Facebook page where viewers can connect and receive more information regarding fluoride and fluoride toxicity.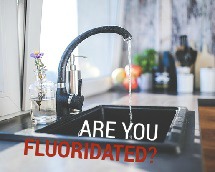 Fluoride a neurotoxin

Artificial fluoridation compounds are added to public water supplies in America and in Australia.  It is added to the water to help in the prevention of tooth decay.   It is not added to the water to "treat" the water to make it healthier for us to drink.   Therefore only one conclusion can be drawn and that is that artificial fluoridation compounds added to our public water supplies falls into the category of medicating and therefore it must be a "drug".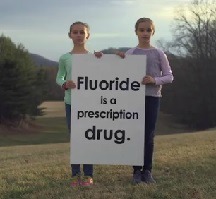 Click this link to read Dr Mercola's article dated 31 October 2015
Breaking News
Fluoridation may NOT prevent cavities

What!!
Fluoride information - a scientific study now revealing
FLUORIDATION MAY NOT PREVENT CAVITIES!
Have Australians been lied to since 1953 when they put in the first fluoridated water into Beaconsfield in Tasmania?
Has the Australian Federal Government, National Medical Research Council (NHMRC) and the various State Health Departments been lying to the people????
On 29 June 2015 Newsweek says "There is little recent or high-quality evidence that fluoridation reduces tooth decay, according to a review."
Click this link to read what they have to say
EFII and many other organizations throughout Australia have been asking the Federal Government, Therapeutic Goods Authority and the NHMRC to produce scientific studies published in peer-reviewed acceptable medical journals that show that fluoridation is both safe and effective and in fact does what they claim it does.
NOT ONE ARM OF AUSTRALIAN GOVERNMENT EITHER FEDERAL, STATE OR TERRITORY HAS PRODUCED THIS DOCUMENTATION
Is this because they do not have it!!!!!

Are Fluoride Levels in drinking water associated with hyperthyroidism?
Centre for Health Services Studies, University of Kent, Canterbury, Kent, United Kingdom released a study by Professor Stephen Peckham which was accepted for publication on 18 January 2015 in relation to hyperthyroidism.
The full study can be found here
A spokesperson for the American Dental Association has come out in criticism of this study and has been false statements with regards to the NRC 2006 Study.    Dr Thiessen who was part of this study has done a rebuttal.  A copy of the false statement and rebuttal can be found here.
Fluoride Information presents Dr William Hirzy
The following YouTube is of utmost importance even though it covers testimony dated June 29th, 2000,   Dr William Hirzy was invited to give testimony to the U.S. Senate Committee on Environment and Public Works, Subcommittee on Fisheries, Wildlife, and Water on behalf of the National Treasury Employees Union (NTEU) Chapter 280 - U.S. Environmental Protection Agency, National Headquarters.
Please take the time to listen and on the YouTube page you will find additional information.
Please bookmark this page to keep up to date with what is going on and believe me there is plenty of activity, worldwide in relation to people protesting about fluoride compounds being added to the public water supplies.
Bookmark this Fluoride Information page to see new information as they come to hand..
Australians
Medical Board Consultation
On 20 September 2013 two Australian residents laid any official complaint to the Medical Board re "Medical Professionals are looking more like Quacks and the medical profession Quackery."
I believe it is a very good letter and the complaints well founded.
In the link below you will find another very well letter written to NSW Politicians by a very concerned resident.
NSW Proposed Legislation
Dr A McDonald, Opposition Health Minister for Labour has put forward a Private Members Bill proposing that the Minister for Health take the responsibility for imposing fluoridation of public water supplies with a toxic chemical compound on the respective Councils, i.e. the people's decision, instead of the individual council's making the decision.
The attached document covers the following information:
The proposed Fluoridation Bill 2013

Information on informed consent

Letter from an individual to Members of NSW Parliament.
The letter is a very powerful letter. Written from the heart and if you do not know anything at all about fluoridation then it is suggested that you take the time to click this link and read what Sandy has to say.
Icelandic Volcano and Fluoride Emissions
Have you heard any fluoride information with regards to the high levels of fluoride being experienced in the Icelandic Volcano?
Fluoride Information page brings some news from the BBC News dated 19 April 2010 where they tell us:
"The fluoride in the ash creates acid in the animals' stomachs, corroding the intestines and causing hemorrhages. It also binds with calcium in the bloodstream and after heavy exposure over a period of days makes bones frail, even causing teeth to crumble."
 A question I would like to ask the readers of this page:
If naturally occurring fluoride can cause such devastating harm to our livestock then what is it doing to people?
If naturally occurring fluoride is so harmful and this is what China and India are experiencing in the high fluoride levels in their drinking water - then ask yourself what harm is being perpetuated on people, flora and fauna by using a fluoride compound that is in fact a toxic, chemical waste product of industry.
Please read what Dr Mercola has to say about the repercussions of fluoridation. I believe he has expressed this issue very well and for people who are unaware of the consequences of water fluoridation it is quite a revealing document.
Icelandic Volcano


Perinatal deaths in Australia
According to the Australian Institute of Health and Welfare, there were more than 2,900 perinatal deaths in Australia. In addition, each year many more parents experience the loss of a baby early in the pregnancy.
Dr Susheela advises the following:
"Substantial scientific evidence has emerged in recent years from studies conducted on human subjects and hospital patients and those residing in areas/regions/villages where fluoride content ranges in drinking water from 0.5 ppm to 38.5 ppm,'' said Dr Susheela.
She said the findings came after 20 years of follow-up studies that have now been concluded. The findings also included:
Gastro-intestinal complaints are the earliest manifestations of fluoride toxicity and fluorosis. The most common complaints include (1) headache; (2) nausea (loss of appetite); (3) pain in the stomach; (4) gas formation in the stomach (bloated feeling); (5) constipation; (6) intermittent fermentation diarrhea.
As a result of the above, gastro intestinal complaints in endemic areas are considered as early warning signs of the fluoride toxicity and are used as a diagnostic parameter under field based conditions. See report: Fluoride Ingestion and its Correlation with Gastrointestinal Discomfort.
Fluoride in circulation has an affinity to get deposited in tissues rich in calcium although some amount is excreted. In children, the fluoride ingested has adverse effects on kidney function. See Fluoride: Too Much Can Cripple You.
Significant findings emerged from studies on human patients with skeletal fluorosis. Degenerative changes were well defined at the ultrastructural level in the fluoresced muscle obtained from patients with skeletal fluorosis.
Fluoride inhibits antibody formation in rabbits and may occur in human subjects as well.
Fluoride inhibits protein and DNA synthesis in cultured lymphocytes.
I am absolutely certain that large numbers of persons all around the world are suffering from fluoride toxicity, to one degree or other,' said Dr Susheela."


University of York Report
The following is fluoride information from Paul Wilson, Research Fellow, Centre for Reviews and Dissemination, The University of York who was involved in the York Report advising that how the York Report has been interpreted by the pro-fluoride faction is not correct.  
Fluoride information: Eurobodalla Fluoride Issues Incorporated has received much support from international sources and also interstate in Australia in being able to bring you up to date information on this subject.   We would like to take this opportunity to thanks all those individuals and associations that have provided assistance to us.



Eurobodalla Fluoride Issues Incorporated (EFII)
Dr Spittle has kindly given permission to enable you to read some of his articles and the third version of his book FLUORIDE POISONING: is fluoride in your drinking water-and from other sources-making you sick?
For his book review Spittle Neurath 253-254 click on the link below.
Spittle Neurath


For his book review Spittle Meiers 250-252 click on the link below about the Dental Cavities and dental health, read Dr Mercola's health articles, on the dental crisis..
Spittle Meiers


Fluoride information brings you more on the subject!
Fluoride – Effect on the unborn foetus
An investigation last year by Fluoride Action Network (FAN) revealed that there are many important studies on fluoridation and the brain which the National Research Council was unable to review because they have only been available in Chinese. To help get these studies in the hands of western scientists and government regulators, FAN paid to have them translated and has worked to get them published in an English-language journal. We are extremely happy to announce, therefore, that 12 of the studies that FAN paid to get translated have just been published in the journal Fluoride (with more translations expected to be published in the coming months) -- marking the first time these studies (with one exception) have ever seen the light of day in an English-language journal on the Dental Cavities and dental health, read Dr Mercola's health articles, on the dental crisis. Read below for information on the studies and the actual studies.
1996 study by researchers at Guiyang Medical College details how fluoridation exposure among pregnant mothers can disrupt the synthesis of neurotransmitters and receptors in the brain cells of the fetus. Such effects could lead to long-lasting defects in brain function after birth.
Yu 1996

Another study details how infants born to mothers with a history of high fluoridation exposure exhibit differences in neuro-behavioral function shortly after birth, including delayed reaction to visual and auditory stimulus. According to the authors: "The present observations indicate that fluoridation, as a toxic material to nerve development, can have an adverse impact on the neurobehavioral development of neonates."
Li 2004


Other studies include five additional human studies showing a correlation between elevated fluoridation intake and reduced intelligence in children along with two animal studies finding that fluoride produces "considerable deterioration" in the learning and memory abilities of micewith dental cavities.

Li 2003
Hong 2001
Guo 1991
Chen 1991
Qin 1990
Sun 2000
Zhang 1999


National Kidney Foundation in America
Fluoride information page provides information from the National Kidney Foundation of America. National Kidney Foundation has no position on the optimal fluoridation of water dated 15 April 2008.


Do you use a dialysis machine?
Fluoridated water is acknowledged to be potentially harmful to patients on dialysis machines. The position paper lists cases where dialysis patients died or were poisoned when filtration systems on the machines allowed it into the bodies of the patients.
National Kidney Foundation has no position on the optimal fluoridation of water dated 15 April 2008.
This statement appears to require the American Dental Association to remove the National Kidney Foundation's name from ADA's list of organizations recognizing fluoridation's benefits at
On 18 April 2010 I have had to remove the link to this story as the link is no longer available on the ADA website!
I wonder why it has been removed?
Perhaps kidney sufferers in America should be asking both their Kidney Foundation and their ADA why this link has been removed?


Fluoridated water is acknowledged to be potentially harmful to patients on dialysis machines. The position paper lists cases where dialysis patients died or were poisoned when filtration systems on the machines allowed it into the bodies of the patients. Stockin points out, "It must be removed from water used for dialysis, but people with kidney stones, transplants, or other kidney issues ingest it in drinking water, foods, drugs, and from other sources without anyone knowing their total fluoride dose. Sounds a little like someone's not telling the whole story of Fluoride-Gate," he says. "The kidneys are exposed to significant amounts of toxic fluoride as they try to eliminate it from the body," he continues. "How many kidney patients could have avoided dialysis - or perhaps sadly even death from chronic kidney disease - if they had been told the whole story about fluoride toxicity?" The revised fluoride statement from the National Kidney Foundation can be viewed at:
Fluoride Intake in CKD.pdf


Eurobodalla Fluoride Issues Incorporated are continually receiving fluoride information.
FAN posted the second video in its ongoing "Professional Perspectives" series. Coming in the wake of the National Kidney Foundation's (NKF) announcement that it has rescinded its long standing support for water fluoridation, the video is timely as it details the risks fluoridation poses to patients with kidney disease in the .
The new video features Dr. Kathleen Thiessen, a member of the National Research Council's groundbreaking review of fluoridation; Dr. Phyllis Mullenix, a toxicologist who has published seminal research on fluoride toxicity; and Paul Connett. View the utube below:
.
Erin Brockovich leads class action against Alcoa
Anti-pollution campaigner Erin Brockovich has announced that at least two American law firms are prepared to pursue Alcoa in the United States on behalf of residents in Western Australia in the towns of Wagerup, Pinjarra and Kwinana. (AAP: Foxtel) For further information please click on the link below:
Erin Brockovich Leads Class Action Against Alcoa


Fluoride information is bringing more scientific research to more people in an endeavour to get fluoridation banned worldwide! Before you read on could I please ask you to take the time to look at the Dental Fluorosis link and to open the UTube on horses. Thank you. 
Fluoride information on horses poisoned by fluoride!
Letter by Cathy Justus about her chronically poisoned horses
Take the time to read what actually happened to Cathy and Wayne Justus's horses and their dogs. We urge you all to read this story and share it with others; particularly those with animals that do (or will) drink fluoridated water, regardless of whether the animals are guinea pigs, cats, dogs, chinchillas, cows, horses, alligators or caimans. Note in Cathy's personal story how a second-generation horse was affected by fluoridation. During its gestation its mother was drinking large quantities of fluoridated water because she was still suckling a foal. This resulted in the second-generation foal being affected by the fluoridation that crossed the placental barrier during its foetal development. Click on the link below:
Dental fluorosis
Cathy and Wayne Justus's story

Toothpastes and Mouthwashes
Dental cavities are a concern to everyone.  I recently came across an article by Mr M Amir and Amident Inc 1996-2003 which is telling us that even the toothpastes and mouthwashes are causing some of the dental cavities.  If you would like more information on toothpastes and mouth washes please feel free to contact me at the email box on the bottom of Fluoride Information page or email me on marilynvine2016@gmail.com.



International people involved in the fight to have fluoride removed world-wide
Fluoride information brings more on the subject by well known international people.

Dr John Colquhoun's research in New Zealand found there was no difference in the incidents of dental caries or dental cavities in fluoridated areas and non fluoridated areas. Further fluoride information on Dr Colquhoun shown below is his report.
I have been advised that in some parts of the world when fluoride has been removed from public water supplies, the incidence of heart attacks and cancer drop by up to 50% - WOW! Why doesn't this fluoride information receive more publicity!
In the community that I live in we have people who have been badly damaged by inhaling fluoride. It is interesting that this submission was given to Eurobodalla Shire Council in April 2008 and yet when the Councillors took the vote on whether to fluoride or not they had not been given a copy of this submission!!!!!
Submisson by Daryl Mattox


Dr Hans Moolenburgh of the Netherlands
Dr Hans Moolenburgh in an Affidavit signed by him in 1993 advises that most General Practitioners are not aware of the signs of fluoridation toxicity.
In Cowra, NSW fluoridation has existed for some years and a natural health practice's records in this area show about 1:17 children and young adults present with signs of dental fluorosis. Scientific data confirms that dental fluorosis is the first visible sign that a person has fluoride toxicity.
In Dr Hans Moolenburgh's affidavit he cites the following as the most common complaints we could readily identify with the exposure to fluoridation:
Stomach and intestinal pains
Mouth ulcers
Excessive thirst
Skin irritation and eczema
Migraine-like headaches
Visual disturbances (blurred vision)
Worsening of known allergic complaints
Mental depression.
Joint pains
Thyroid toxicity
Osteoporosis
Decreased self esteem
Dr Moolenburgh found that if people replaced fluoridated water with non fluoridated water then in most instances within two to three days all symptoms had disappeared. The joint pains took several weeks. The sad thing is that the above list could apply to so many different ailments that the General Practitioners could be forgiven for not recognising fluoride toxicity.
Mark Diesendorf Mark Diesendorf resides in Australia and is a well known professional in relation to the fluoridation issue along with Professor Paul Connett from USA. Both of these people have enormous amounts of information and knowledge in relation to fluoride. Both have studied fluoride for many years. Again Mark Diesendorf raises the fluoride question!


Dr Mercola's Newsletters Below is some of the fluoride information that is coming from the Dr Mercola Newsletters:


Fluoride damages your brain
A lot of people are still under the impression that fluoride is good for you and your family. They particularly believe that it is good for their teeth. Today there are many scientific research studies that show just the opposite. They confirm that it is a toxin and is not good for your brain, your body and even your teeth. In fact the research shows that the effects of fluoridation is detrimental to your health. The Chinese have done extensive studies on the effect of fluoride on your IQ particularly unborn babies. Please click on the link below for the full article on the fluoride question.
Damage to Your Brain_Dr Mercola


Dr John Colquhoun, DDS, Phd

Dr John Colquhoun, DDS, PhD wrote an article Why I Changed My Mind about Water Fluoridation. This was published in Perspectives in Biology and Medicine Volume 41, page 29-44 in 1997.
The Late Dr John Colquhoun of New Zealand was responsible for implementing fluoridation into the Auckland Region of New Zealand. He did such a wonderful job that he was appointed as Principle Dental Officer and responsible for the fluoridation of all New Zealand. He started to find that the results he was seeing were different to the fluoride information he had been reading. He went overseas to investigate the situation and found a similar case. As a result of this fluoride information he withdrew support for fluoridation in 1994. To read Dr Colquhoun's article in Fluoride Information please click on the link below.
Dr John Colquhoun


Professor Paul Connett has compiled a report from scientific articles from all over the world. He has called this report 50 Reasons to Oppose Fluoridation – Updated April 2004 by Paul Connett, PhD, Professor of Chemistry, St Lawrence University, Canton NY 13617. To read this report in the Fluoride Information page please click on the link below.
50 Reasons


Fluoride Information page is pleased to be able to bring such international news to your attention
Iodine Deficiency and its link to diseases in the body
Please read this fluoride information article in relation to the effect that fluoride has on the body's ability to interact with iodine and fluoride.
Naturally occurring iodine is a rare trace element that was discovered in the 1800's by a French chemist. It was found to be effective in the treatment of goiter (swelling of the thyroid gland), and in 1924 the United States initiated its use as an additive to common table salt to address the high incidence of iodine deficiency. As a result, the once-common condition of goiter in the U.S. was virtually eliminated. For further information click on the link below:
Iodine Deficiency and Its Link to Diseases in the Body
Australian Kangaroos
Fluoride information asks Australians – Have you ever considered what fluoride is doing to our kangaroos?
Read the abstract titled "Fluorosis as a probable cause of chronic lameness in free ranging eastern grey kangaroos (Macropus Giganteus) " This is about a population of eastern grey kangaroos inhabiting healthland and farmland surrounding an aluminium smelter at Portland, Victoria, Australia. They exhibited signs of lameness. Bone histopathology, radiography, quantitative ultrasonography, microradiography and mutlielement analysis of bone ash samples were conducted. The significant lesions observed were: osteophytosis of the distal tibia and fibula, tarsal bones, metatarsus IV, and proximal coccygeal vertebrae; osteopenia of the femur, tibia, and metatarsus IV; incisor enamel hypoplasia; stained, uneven, and abnormal teeth wear; abnormal bone matrix mineralization and mottling; increased bone density; and elevated bone fluoride levels. Microradiography of affected kangaroos exhibited "black osteons," which are a known manifestation of fluorosis. Collectively, these lesions were consistent with a diagnosis of fluorosis.
Fluoridation chemical spills
Fluoride Information page brings a more complete list of fluoridation chemical spills and leaks
Fluoride Information:  Decrease in dental problems when fluoride removed