Young Living Essential Oils
Marilyn Vine is an Independent Distributor of Young Living Essential Oils.   My ID is 1103165 and I have become an impassioned user of these essential oils.   The more I use the oils and supplements – the more I love them and the more I am using!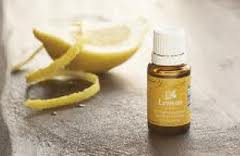 Disclaimer
The information that is contained in this page is provided by third party and not by Marilyn Vine.  The information may not have been evaluated by the Food and Drug Administration or the Therapeutic Goods Administration and is not intended to diagnose, treat, cure or prevent any disease. 
The Young Living dietary supplements can play a role in supporting, affecting, and maintaining overall wellness and specific body structures and functions.
Warning:    Never put essential oils into your eyes or ears.   If this accidently occurs do not use water but use a quality olive oil.   Water will exacerbate the problem.

Seed to Seal
When it comes to YL essential oils, Young Living sets the standard for purity and authenticity. They carefully monitor the production of their oils from beginning to end through their unique Seed to Seal® process, ensuring the purity of each essential oil and protecting nature's living energy in every bottle.
For more than two decades, they've diligently overseen every step of this process, both on their own global farms and with their carefully vetted partner farms.  This unsurpassed commitment to quality means that you can be confident that the Young Living essential oils and oil-infused products you use in your home are safe and effective.
After reading the information contained on this page and you decide that you would like to purchase the Young Living Essential oils then please click this link which will provide two options, i.e. be a retail or wholesale purchaser.   Throughout the page the links will take you to specific information on the various essential oils.   I would love to think you will get as much benefit and enjoyment from these oils as I do.   My ID will be 1103165 in the name of Marilyn Vine.
If you reside in Australia please contact me as special enrolling conditions apply.   If you live in New Zealand then use the link above and your product will be shipped from the US.
If you require further assistance click this link or use the email form below.
There are many protocols that I can follow to assist in the maintenance of mine and my husband's health on a daily basis.  One of the protocols that we follow each morning is the application of the following Young Living Essential Oils to the soles of our feet and particularly massaging the oils into underneath the big toe:
The above four Young Living Essential oils are applied in the order shown.  Thieves and ImmuPower may support healthy immune function; Peppermint may help to drive the previous two oils deeper and Copaiba to assist in magnifying the benefit of the previous three oils.    Only takes a few minutes and I can't remember the last time we suffered from flu or cold.  
If you would like to learn more about the Young Living Essential Oils click this link.

Young Living Essential Oils
what makes them different from other oils? 
There is a significant difference between essential oils that simply smell good and those that are of the quality of the Young Living Essential Oils.   Independent laboratory testing proves that Young Living essential oils meet and often exceed industry requirements, and as stewards of nature's plant remedies, Young Living maintains higher internal standards, built upon the magnitude of their own rigorous Quality Assurance requirements.
Gary Young, Founder of Young Living Essential Oils, grows many of the plants used in the Young Living Essential Oils on his own farms in various countries of the world.  The best way to have control over the ingredients you are using!
There are two basic ways to use essential oils:
inhalation and

topical applications
NB:  Read the Safety Guidelines and Tips prior to the use of any essential oil.


Raindrop Technique Kit
Join with me and purchase the Raindrop Technique Collection Kit – watch the DVD provided with the kit and learn to do the amazing Raindrop Massage.    The kit contains the following Young Living Essential Oils and Blends in 5ml size.
Essential Oils:  Thyme, Basil, Peppermint, Oregano, Wintergreen, Cypress and Marjoram.

Two Oil Blends:    Valor® & Aroma Seiz™.

Two massage oils (236ml bottle): Ortho Ease® Aromatherapy Massage Oil and V-6™ Enhanced Vegetable Oil Complex.
Raindrop Technique® combines the art of aromatherapy with the techniques of Vita Flex and massage in the application of essential oils to various areas of the body. This collection provides a revolutionary means of bringing balance and harmony to the body - physically, mentally, and emotionally.
Don't miss this amazing opportunity.   Click here and take the plunge!
PLEASE NOTE
ALWAYS check on the label of the bottle to see how this particular essential oil or essential oil blend may be used before applying undiluted.

If you have any doubts about the power of essential oils  
then read this article
This is a most amazing story about using our Emotional Clearing Technique on a distressed camel.  Yes I said camel!   What an amazing person Artemis is to know how to achieve what she has.   Please take a few minutes and read her testimonial and then take the time to understand the history of the Young Living essential oils. 
Come and visit my website and see what fantastic opportunities are available to you.   Use the contact button and I will get back to you as soon as possible.

Home Based Business Opportunity
This home based business opportunity has given me access to the following products:
Essential Oils as single oils.

Essential Oils as blends of these Young Living Essential Oils.

Supplements which are quite amazing!

A.R.T. Skin Care.

Personal care products covering body, hair and oral.

A special range just for children!

A wide range of different massage oils

Household range of products which are non toxic
I have advised you in other pages on this healthymoneyvine website that I have joined several network marketing opportunities so that I can:
Gain access to the best products on the market with regards to wellness

Non toxic household products

Safe personal care products for me and my family

Safe products for babies and children to use.
Well this particular home based business opportunity gives me that and much more!
Please take the time and see what this company has to offer you to keep you and yours in good health.

Using essential oils to help with skin regeneration
Many of you will be aware of how our skin acts like a sponge – absorbing everything it comes in contact with!  Wouldn't you like to use a skin care regeneration program that helps restore your skin's natural beauty and at the same time is safe to use?
The A.R.T. Skin Care Products contain:
Wolfberry seed oil which has an important contribution to healthy skin

Wolfberry seed oil

MSM – an essential nutrient that has an ability to strengthen the skin
Essential oils that have a long use in the history of skin care such as myrrh, sandalwood, geranium, rosewood, frankincense and roman chamomile
Proprietary blends of antioxidant herbal extracts such as Ginkgo biloba, orange blossom, witch hazel, cucumber, horse chestnut and aloe veral gel as well as special blends of pure vegetable oils such as almond, jojoba, avocado and rose hip seed oils.
Click on the link and check out the fabulous skin care range available.  

Frankincense
I am only going to cover two of the fabulous YL Essential Oils.   By going to my website you will have access to the complete range of essential oils and essential blends that are currently available.   Some of the Young Living Essential Oils are being produced as roll-ons for convenience.
More and more oils are coming out of Ecuador and they are unique to Young Living Essential Oils.  Gary Young has his own herbal farms in Ecuador and uses these for the distilling of his essential oils.
Before I touch on Frankincense I would like to cover Thieves Essential Oil.  
This wonderful blend of Thieves comes from the time of the bubonic plague.   Four people from France were caught coming across the Channel and robbing the bodies of their gold teeth.   Eventually they were caught and were asked how they had protected themselves from getting the bubonic plague especially when they were actually touching the bodies to remove the gold fillings.  They were offered a lighter death sentence if they revealed what they had used.    YL Essential Oil's Thieves Blend has been formulated using this information.  This blend contains clove, cinnamon bark, rosemary, lemon and Eucalyptus radiata and has been university tested and found to be highly effective against airborne bacteria.
Did you know that there are 42 known species of Frankincense?
Young Living Essential Oils have been doing intensive research in this regard and believe that they have identified the two most researched and therapeutic Frankincense species.    These are East African Boswellia carteri and Omani Boswellia sacra.
Their research to support this has centred around three important factors:
Below is some brief information on three of the most well-known species and their merits:
Young Living Essential Oils Frankincense Sacra is known for its sweet, warm, balsamic aroma that is stimulating and elevating to the mind.   More recently this form of Frankincense has been used in European and American hospitals and is the subject of substantial research.   It is also a very valuable ingredient in skin care products for aging and dry skin.    
Check out The Boswellia Wrinkle Cream™ when you visit my website.
Boswellia carteri is Native to East Africa and is the most well-known species of Frankincense due to the fact that it contains many important natural constituents which includes boswellic acid. 
Gary Young, the Founder of Young Living Essential Oils has been granted special permission to build a Young Living distillery in Oman.   Young Living Essential Oils are now distilling this Boswellia sacra in partnership with Dr Suhail in Salalah, Oman.
Boswellia frereana has been shown to contain fewer healing gifts than Boswellia carteri and Boswellia sacra and its biggest drawback is that it does not contain the powerful boswellic acids that have been the subject of more than 125 studies according to a recent PubMed search.   It has also been found to lack the important chemical constituent incensole acetate.   It is found exclusively in Somalia.

Young Living Essential Oils have a wonderful range of personal care
All the personal care range products are infused with the highest-grade essential oils and contain only pure, natural, safe and effective ingredients.   Their skincare range is called A.R.T. and contains:
A.R.T. Day Activator®

A.R.T. Night Reconstructor®

A.R.T. Gentle Foaming Cleanser®

A.R.T. Purifying Toner®

Essential Beauty Serum – Dry Skin

Essential Beauty Serum – Skin Purifying

Boswellia Wrinkle Cream™

Sandalwood Moisture Cream

Wolfberry Eye Cream™ and

many more products
There are shampoos, conditioners, shower gels, deodorants, etc.
There is also a great range of Young Living Essential Oil children's products.   So important to protect our little ones!
Click on the link and check out these products and scroll down the page to the Kid Scents.   Don't forget to check out the other products as you scroll down. 

They also have a great range of household and dental products
The Young Living Essential Oil household range and the dental care range are all based on the information received from the thieves at the time of the bubonic plague. 
I have been amazed at how powerful the Thieves® Household Cleaner is.   In the second sink unit in my kitchen I have a white plastic insert.  I only use this sink for draining dishes in.    Consequently no water runs through the white plastic insert or through the sink itself.   I find that after 4-5 days that it is necessary to give the underside of the plastic insert and the sink itself a good scrub as mould has started to form quite badly.
I did a test run of the Thieves® Household Cleaner and took a note of the date (26 September 2010 and kept checking and it was not until 23 October that I had to give the insert a quick wipe over.   I could not believe how effective the Thieves® Household Cleaner has been in keeping the mould under control.
There is heaps more information that I could provide you with on the Young Living Essential Oils, but I believe that if you visit the website that you will find everything that you need to know.
I would love to hear from you so when you visit the Young Living Essential Oil website – select the "Contact Me" button and I will get back to you.