Monsanto's Glyphosate – known carcinogen
Monsanto has given Marilyn Vine concern for a great many years on some of its activities.   The more I have learned the greater has been my concern.

Fined for using banned substance
NaturalNews dated 17 January 2021 published this article"Monsanto slapped with $10M fine after using banned pesticide on Maui AFTER it was banned".
Monsanto must pay $10.2 million in fines as part of a guilty plea for spraying a banned pesticide on research crops growing in Hawaii as the lawsuits continue to pile up against the company over its dangerous practices.
The pesticide in question, Penncap-M, was stored by Monsanto at sites in Maui and Molokai, according to a press release by the Department of Justice. It was also used at Valley Farm in Maui. It is considered an "acute hazardous waste" and the company boldly continued to use it in 2014 despite being aware that its use was prohibited after 2013.

Brands owned by Monsanto
NaturalBlaze dated 13 September 2019 published this article "Food Brands Owned By Monsanto"
This was a most interesting article and I recognized many of the brand names as being here in Australia as well as the US.   May make you reconsider whose brands you purchase.   The way to stop these companies is via marketing.   For example, stop purchasing and the stock sits on the supermarket shelves.  So, what happens?  The supermarket stops ordering them.  It is called passive resistance.

Where does Monsanto's corruption end?
Dr Mercola on 20 August 2019 published this article "Monsanto hit list exposed".  Story at-a-glance
Documents obtained during the discovery process of lawsuits against Monsanto reveal the company has been engaged in a coordinated campaign to discredit critics of the company

Journalist Carey Gillam, the nonprofit U.S. Right to Know (USRTK) and singer-songwriter Neil Young have all been targeted by Monsanto's "intelligence fusion center"

Monsanto planned to discredit Gillam's book, "White Wash" ahead of its release in 2017 by instructing its customers to post negative reviews and paying Google to promote search results critical of Gillam and her work

Monsanto's surveillance center produced written reports on USRTK's activities, along with a detailed plan for how to deal with USRTK's Freedom of Information Act (FOIA) requests

In one email, AgBioChatter members were advised to delete their emails to prevent information from coming out were USRTK to file a FOIA request for their correspondence

$2 Billion Award & French Authorities investigating "Black Ops"
NaturalNews dated 14 May 2019 posted this article"Monsanto / Bayer faces financial annihilation after third court loss, $2 billion in damages stemming from residential use of Roundup (glyphosate) weed killer"
Monsanto was acquired last June by Bayer, a chemical corporation whose chairperson was found guilty of crimes against humanity during the post-Nazi-era Nuremberg trials. Bayer was complicit in the chemical experimentation on Jews and the carrying out of the Holocaust, it turns out.
In the decades that followed, Bayer (formerly IG Farben) found a way to turn its deadly chemical weapons into pesticides, herbicides, chemotherapy drugs and pharmaceuticals. Instead of murdering people for the Third Reich, the corporation found a way to murder people for profit. Its acquisition of Monsanto cemented Bayer's dominance in the agriculture sector, allowing the company to earn tens of billions of dollars a year by poisoning the global food supply with a deadly, cancer-causing chemical known as glyphosate — sold as "Roundup" under the Monsanto brand name.
Now, a third court case has ruled that Monsanto's toxic weed killer caused cancer among those who used it. In this case, a California jury has returned an astonishing $2 billion award for the plaintiffs who say Roundup caused their cancers. "Bayer AG was ordered to pay more than $2 billion in damages to a California couple that claimed they got cancer as a result of using its Roundup weedkiller for about three decades," reports Bloomberg.com.
French authorities catch Monsanto running "black ops" unit that targeted journalists, regulators and lawmakers across Europe with bribery and intimidation campaigns
On top of the stunning court decision mentioned above, French authorities look likely to file criminal charges against Monsanto for running a "black ops" campaign across Europe, which targeted regulators, lawmakers and journalists with either bribes or intimidation / character assassination campaigns, depending on whether they supported or opposed Roundup and GMOs.
"French prosecutors said on Friday they had opened an inquiry after newspaper Le Monde filed a complaint alleging that Monsanto … had kept a file of 200 names, including journalists and lawmakers in hopes of influencing positions on pesticides," reports Reuters. (Yes, Reuters.)
Monsanto's Toxic Tricks



Henry I Miller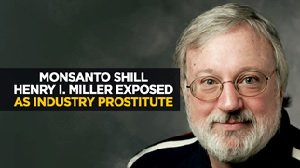 NaturalNews dated    "The Health Ranger exposes Henry I. Miller as M. prostitute"  Here is an excerpt:
Whenever you see an article published in the mainstream media that tries to defend this company or other key players in the biotechnology industry, chances are it was funded – and possibly even written – by Monsanto itself.
During a recent episode of the Health Ranger Report, available for viewing at Brighteon.com, host Mike Adams discussed some of the latest news about this "shill" and fake science sellout Henry I. Miller, who agreed to have his name printed on an "editorial" that he didn't even write, but that was exposed as having been written by their own  "scientists."

War on cancer scientists
Organic Consumers Association on 17 July 2018 published this article "Secret Documents Expose M.'s War on Cancer Scientists".  The article reveals many things but this excerpt is of particular importance:
"The documents the food industry doesn't want you to see 
For years, the food and chemical industries have set their sights on one particular target in the science world: the International Agency for Research on Cancer (IARC), the independent research group that for 50 years has worked to identify cancer hazards to inform policies that can prevent cancer.
"I've been fighting IARC forever!!! :)" one former Kraft Foods scientist wrote to a former Syngenta scientist in an email obtained through a state open records request. "Foods and ag are under siege since Glyphosate in March 2015. We all need to gather somehow and expose IARC, as you guys did in the paper. Next priorities are all food ingredients: aspartame, sucralose, dietary iron, B-carotene, BPA, etc. IARC is killing us!"
The IARC expert panel decision to classify glyphosate as "probably carcinogenic to humans" created a rallying point for the panel's foes to gather forces. A key Monsanto document released via litigation reveals the plan of attack: discredit the cancer scientists with the help of allies across the food industry."
The statement "IARC is killing us" dumbfounds me.   All the ingredients the Kraft Food Scientist writes about aspartame, sucralose, dietary iron, B-carotene, BPA, etc are more likely killing YOU.  Click the links to read more information that I have found over the years with regards to some of these ingredients.
Now we know one of the perpetrators trying to silencing IARC – Kraft Food Scientist – what can we do?   Well I would suggest boycotting all the Kraft food products.   When they don't get the sales until they clean up their act to provide safe, healthy food then this will hurt them financially and hopefully make them rethink their attitude and policies.



1st Lawsuit against Monsanto is a victory!!!




Activist Post dated 10 August 2018 published this article "Monsanto "Taken To The Cleaners" In Jury Verdict Dwayne Johnson v. Monsanto".  Here is an excerpt:
The Media Relations personnel of the law firm of Baum, Hedlund, Aristei & Goldman, PC emailed me at 6:20 PM Friday, August 10th, the verdict rendered by the jury in the 8-week trial whereby "the jury found unanimously that Monsanto's glyphosate-based Roundup weed killer caused Mr. Johnson to develop NHL, and that Monsanto failed to warn of this severe health hazard. Importantly, the jury also found that Monsanto acted with malice, oppression or fraud and should be punished for its conduct."
Furthermore, and here's the most important part of that decision, the jury decided
ordering the agrochemical giant to pay $39.2 million in compensatory damages and $250 million in punitive damages for failing to warn consumers that exposure to Roundup weed killer causes cancer.
Kangaroo Court of Australia published this article "Dying cancer patient, poisoned by the same weed killer found in Capilano Honey, awarded $A395M".   by Shane Dowling

More lawsuits to come
NaturalNews dated 12 July 2018 published this article "M. may soon face "FLOOD" of lawsuits from cancer victims of Roundup herbicide".  Here is an excerpt:
M., the maker of the world's most popular weed killer Roundup, could soon be facing an unrelenting flood of lawsuits from people who got cancer from their product.
On Tuesday, a federal judge decided to allow three expert witnesses to give their testimony pertaining to Roundup's carcinogenicity. U.S. District Judge Vince Chhabria ruled that the three experts could testify, and he even went so far as to say that their opinions were not "junk science." The judge will be residing over more than 400 of the lawsuits against Monsanto.



Monsanto to now be known as Bayer due to the merger




Natural News dated 6 June 2018 published this article "M. name to be wiped as BAYER consumes the evil corporation, creating the world's largest chemical giant with a history of crimes against humanity".  Here is an excerpt from the article:
Bayer is expected to finish off its $62.5 billion purchasing deal this week — and plans to retire the infamous "Monsanto" name are already in gear. But even if the name becomes a thing of the past, the company's dirty deeds and hazardous products will continue to live on.
"Bayer certainly knows a thing or two about re-branding to save face; once known as I.G. Farben, the company engaged in a number of disgusting acts back in the day, including using Jewish slave laborers during the Holocaust. Changing their name to Bayer has not mitigated this fact — though it certainly has helped the company remain profitable.
It's sadly almost fitting that these two companies have ended up together, as both Bayer and Monsanto have a history of committing crimes against humanity. Unfortunately, this wicked pairing will spell disaster for the rest of us."



Trying to coerce Codex in Berlin Meeting in December 2018




GreenMedia dated 9 January 2018 published this article "M. Uses Codex to Hide GMOs from Consumers".   This article was originally published by The National Health Federation (NHF).  The GreenMedia article goes on to say:
"Dishonest" and "disgraceful" – Monsanto attempts to gain backdoor entry for GE foods
At the recent Codex meeting in Berlin, there was an attempt to define genetically engineered (GE) food ingredients as 'biofortified' and therefore mislead consumers. This contravened the original Codex mandate for defining biofortification. That definition is based on improving the nutritional quality of food crops through conventional plant breeding (not genetic engineering) with the aim of making the nutrients bioavailable after digestion. The attempt was thwarted thanks to various interventions, not least by the National Health Federation (NHF), a prominent health-freedom international non-governmental organization and the only health-freedom INGO represented at Codex. But the battle is far from over."

RNAi Corn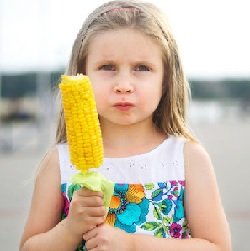 Another disturbing article from GreenMedia dated 30 December 2017 and entitled "Safety of Monsanto/Dow's Newly Approved Frankenfood (RNAi Corn) Called Into Question."  The article goes on to say:
Another study confirms what activists and scientists alike have been warning: the next generation of RNA interference GM foods may seriously compromise the genetic integrity of our species.
Please make sure you take the time to click the link above to learn more.


Monsanto's secrets revealed
NaturalHealth365 on 24 August 2017 published this article "Monsanto secret documents expose scientific manipulation and collusion with corrupted EPA officials".  Here is an excerpt:
M. – 'the most hated company in America' – is not having a good week. A trove of internal corporate documents has now become public, and the contents – which reveal the agrichemical giant's attempts to cover up the toxicity of Roundup – are nothing short of explosive.
Click here for the full document.


Roundup contains ingredients that can kill human cells
NaturalHealth 365 dated 20 August 2017 produced this article "Weed killer Roundup contains ingredient that can kill human cells, say researchers". 
Here is an excerpt from the article:
"Roundup has been a top-selling weed killer since its release in the 1970s. Numerous studies have connected its active ingredient, glyphosate, with a number of serious health problems – especially to the unborn child.  More recently, it's been found that one of the so-called "inert" ingredients in Roundup could be making the effects of glyphosate much worse.
"Inert" ingredients refer to preservatives, surfactants, solvents and other substances that are added to herbicides and pesticides. About 4,000 different inert ingredients have been approved for addition to weed killer products like Roundup by the U.S. Environmental Protection Agency (EPA)."
Please click this link to learn more about this Monsanto product.



You are being poisoned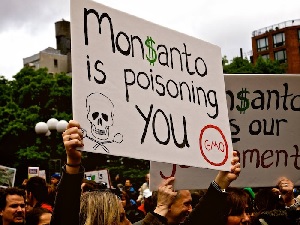 GreenMedia on 7 August 2017 released this article "The Poison Business: The Monsanto Papers Reveal Media, Science, and Regulatory Collusion".  The article goes on to say  (and please make sure you read it):
"Major tectonic shifts have occurred around the historically secretive multinational corporate structure of Monsanto, forcing transparency, furthering the public debate, and assisting lawsuits that expose the true nature of Monsanto's toxic product and its multi-level collusion to hide the fact of its carcinogenicity."



World's most hated company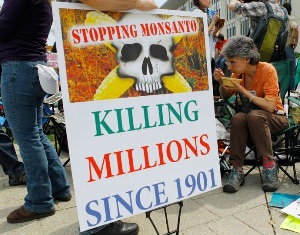 NaturalNews dated 25 May 2017 brings this article "Thousands march worldwide against the world's most hated company, Monsanto".  Is it any wonder it is such a hated company when current law suits have revealed documentation showing that they have known for 17 years that glyphosate is a potential carcinogenic!    Click this link to read today's article.



And yet another Law Suit
This one against an advertising company, Osborn & Barr of St Louis Missouri for promoting Roundup by saying that "no unreasonable risks to human health or the environment" and they promoted this mantra for approximately 20 years.
Click the NaturalNews article dated 4 April 2017 to read the full story.
and then we have this information:
"A FDA-registered food safety laboratory tested iconic American food for residues of the weed killer glyphosate (aka Monsanto's Roundup) and found ALARMING amounts.
Just to give you an idea of how outrageous these amounts are, independent research shows that probable harm to human health begins at really low levels of exposure – at only 0.1 ppb of glyphosate. Many foods were found to have over 1,000 times this amount! Well above what regulators throughout the world consider "safe"."
Click this link to read this story. 



EPA Collusion with Monsanto
Dr Mercola in an article dated 28 March 2017 and entitled "Evidence EPA Colluded With Monsanto to Dismiss Cancer Concerns Grows Stronger".   His story at-a-glance states
Emails obtained through the Freedom of Information Act (FOIA) shows an Environmental Protection Agency (EPA) official colluded with Monsanto to manipulate and prevent key investigations into glyphosate's cancer-causing potential

Taxpayers' money has essentially been used to help shield chemical companies from liability and obstruct consumers' ability to prove damages

Emails also show EPA official stopped a glyphosate investigation by a Department of Health and Human Services office on Monsanto's behalf — a feat he bragged should earn him a medal
Listen to the YouTube and then click the article.   The YouTube has been removed

Collusion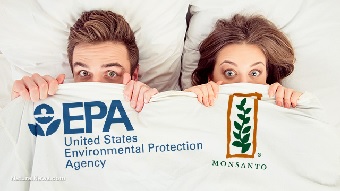 NaturalNews dated 23 March 2017 released an article entitled "Monsanto caught colluding with EPA in Roundup cancer cover-up".  The article goes on to say:
"Monsanto and the EPA have been caught red-handed in the midst of a legal controversy. Unsealed court documents have shown that not only is the EPA severely lacking in the standards department, but that the federal agency colluded with one of the nation's most menacing companies, Monsanto. And in doing so, the EPA helped to keep Monsanto's star product, Roundup, on store shelves and safe from being reviewed for its cancer-causing effects."
Make sure you click the link above to read the full story.

Cancer warning on label likely to be upheld on Roundup
Dr Mercola on 14 February 2017 advises:
"In March, 2015, the International Agency for Research on Cancer (IARC), a research arm of the World Health Organization (WHO), reclassified glyphosate as a "probable carcinogen" (Class 2A).1,2
The decision was based on "limited evidence" showing the weed killer can cause non-Hodgkin's lymphoma and lung cancer in humans, along with "convincing evidence" linking it to cancer in animals.
The IARC is considered the global gold standard for carcinogenicity studies, so its determination was of considerable importance. It's also one of the five research agencies from which the OEHHA — the California agency of environmental hazards — gets its reports to declare carcinogens under Prop 65.
Monsanto has vigorously pursued a retraction of the IARC's damning report,3 to prevent California from pursuing a cancer warning on Roundup and other, newer weed killers in the pipeline, designed for use on the company's latest genetically engineered (GE) crops."
and the article goes on to say:
" Roundup isn't the only weed killer that would have to bear the Prop 65 warning label. Glyphosate is also found in OrthoGroundclear, KleenUp, Aquamaster, Sharpshooter, StartUp ,Touchdown, Total Traxion, Vector and Vantage Plus Max II and others."
Click this link to read the full article.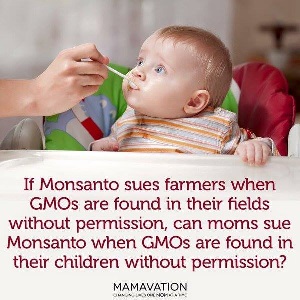 Monsanto at it again

Dr Mercola on 22 November 2016 on a new product authorized for this company.   His story in a glance:
The U.S. EPA has approved Monsanto's new weed killer, XtendiMax, which goes along with its Roundup Ready Xtend cotton and soybeans — GE plants designed to tolerate both glyphosate and dicamba
With this approval, use of dicamba on cotton and soy fields is expected to jump from less than 1 million pounds to more than 25 million pounds annually
Monsanto is ramping up its assault on World Health Organization (WHO) scientists that declared glyphosate a probable human carcinogen, by lobbying to strip the international cancer research agency of U.S. funding
Click this link to read the full articl

e.



Dicamba



NaturalHealth 365 on 24 August 2016 brings information using yet another untested chemical in their weed control program.   Please make sure you read this article so that you are aware of what is happening.



Creating Infertility



Monsanto has an infamous history of marketing toxins such as DDT, Agent Orange, Roundup, dioxin, PCBs and aspartame

Once the largest producer of PCBs in the U.S., Monsanto is now being sued on multiple fronts for health and environmental damage from PCB pollution

Chemical poisoning begins before your baby is even born as these chemicals pass the placental barrier, affecting neurological and hormonal development



Meet Mama



Watch how Mama cooks using M products



How did Government Regulators become "controlled"



NaturalNews dated 12 July 2016 brings information on "How Monsanto invaded, occupied and now CONTROLS government regulators".   The article goes on to say:
"If you've ever wondered why corporations seem to hold so much sway over our government, look no further than who's making all the decisions in Washington – and more importantly, where many of these people worked before being handed comfy, high-level positions at top government agencies.


You might be surprised at the number of senior advisors, chiefs of staff, judges, commissioners and others employed at agencies like the Department of Justice (DoJ), the Food and Drug Administration (FDA) and the Environmental Protection Agency (EPA) who all have one thing in common: they used to hold executive-level positions at multinational corporations like Monsanto."

Lake Erie and Toxic Algae Blooms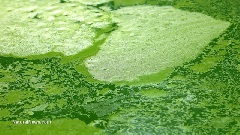 NaturalNews dated 15 July 2016 provides an article on "Monsanto's glyphosate poisoning Lake Erie, causing toxic algae blooms responsible for killing fish and contaminating drinking water."
When are ALL THE WORLD GOVERNMENTS going to wake up and ban Monsanto's products containing glyphosate and in America stop the insane labelling legislation which will prevent people from knowing what they are consuming?



Hawaii



June 2016:   Please support the people of Hawaii who not only acting for their own people but people of the world.  Let the Hawaiian appellate justices know just how much the rest of the world is watching by signing the petition.



Chemical negligence lawsuits over glyphosate (Roundup) and cancer deaths



NaturalNews dated 20 May 2016 provides information on law suits that are unfolding in the United States.  The article advises:
"Teri McCall is one of the plaintiffs in more than a dozen recently filed lawsuits that claim that the active ingredient in Roundup, glyphosate, gave them, or their loved ones, cancer, though Monsanto knows that the substance poses significant risks to human health, including an increased risk of causing several types of cancer.


Only recently, glyphosate was declared as "probably carcinogenic to humans" by the World Health Organization's International Agency for Research on Cancer (IARC). They found that non-Hodgkin lymphoma, among other haematopoietic cancers that affect the blood, bone marrow, lymph and lymphatic system, are the cancers most associated with glyphosate exposure."
Click this link to read the full story.   Check out more information Glyphosate here.



Monsanto to go on trial in the Hague, Netherlands on 16 October 2016



Dr Mercola on 22 December 2015 provides information with a proposed trial in the Hague for "crimes against nature and humanity."   Click this link to learn more about this.



Boycott Monsanto owned companies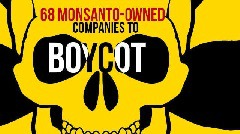 If people boycott the products containing their products/ingredients then the retailer/wholesaler will stop purchasing them.   If their products are not purchased then there is no point in producing them.   What can you do to help in this regard?    Here is the link with regards to these 68 companies.



Monsanto and EPA Knew in 1970




Roundup was Toxic



10 October 2015

With the aid of a Senator it has now been revealed that this company KNEW and provided SEALED DOCUMENTATION to the EPA
WHO HID THE INFORMATION FROM THE PUBLIC
that the Glyphosate in Roundup was TOXIC!
During its years investigating glyphosate's bioactivity, Monsanto conducted hundreds of trials on mice, rats, beagle dogs, rabbits and other life. Among the many cancers and diseases Monsanto's own research found associated with glyphosate are:
Adenoma cancer in the pituitary gland
Glioma tumors in the brain
Reticular cell sarcomas in the heart
Malignant tumors in the lungs
Salivary mandibular reticular cell carcinoma
Metastatic sarcomas of the lymph gland
Prostate carcinoma
Cancer of the bladder
Thyroid carcinoma
Adrenal reticulum cell sarcomas
Cortical adenomas
Basal cell squamous skin tumors
In female mammals there were cancers of the lung, liver, thymus, stomach, bladder adrenal glands, ovaries, colon, uterus, parathyroid and mammary glands.
Click this link to learn more.
Monsanto, Dow, Bill Gates and Hillary Clinton!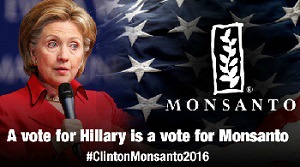 Question:    Do you want a president who supports this company and the way it behaves or even if it behaved ethically – would you want genetically modified foods?
An interesting read on people who have been involved with the Clintons.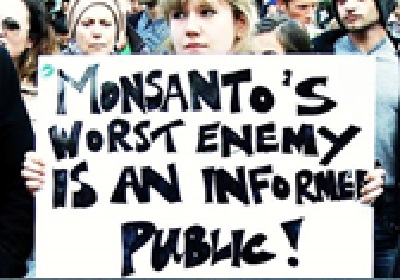 So let's spread the word and inform the public!
A mother's successful blog has resulted in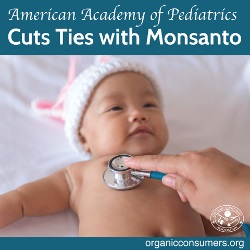 Never under estimate the power of the public especially if we all band or pull together to get things changed!

"Probably´ carcinogenic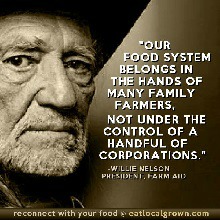 There is a great deal more information on this genetically modified foods page and also on this glyphosate page.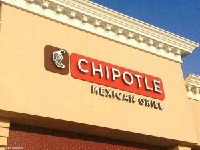 Is this the crack that will cause the chasm and the demise of Monsanto's GMO produce?    Let us pray that it is.   If you live in America and eat fast foods then go to Chipotle instead of the other fast food chains still using GMOs.     In the end the bottom line profit/loss will determine what these companies do!    YOU, the people, have the POWER to help bring this about!    Click on this link and learn more about what is unfolding.
Homeland Security and M

Read what Jon Rappoport has to say on 13 April 2015 in this regard.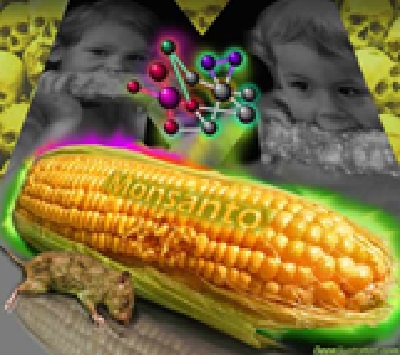 What I am about to show underneath here absolutely horrifies me.   There is so much scientific and damming evidence coming through on the harm that these crops are causing that it is unbelievable that a President of the United States of America would put his name to such a criminal activity. 

The power of the promoters of GMO and the harm that they are causing to everyone's health!



Is there a similarity to Agent Orange 2.0?



A GreenMedia article dated 13 June 2013:
"There was a time when Monsanto claimed their patented herbicide Roundup was "safer than table salt" and "practically nontoxic," and aggressively marketed this message until 1996, when they were ordered by Dennis C. Vacco, the Attorney General of New York, to pull the ads.
Fast forward 15 years, after millions of farmers around the world bought into the false advertising and who, as a result, are now driving the production and use of several hundred million pounds of the chemical annually, Roundup herbicide is beginning to look eerily like Monsanto's Agent Orange 2.0."
To read more about this article click this link.
I have learned that the two worst GMO products are corn and soy.   I try to avoid eating both of these.   My husband and I grow our own vegetables and this year I relented and we planted corn.   I knew I should be trying to find heritage seeds to propagate the corn but I guess being a bit lazy we just purchased some corn plants.     NEVER AGAIN!           
The corn was delicious to eat and we both enjoyed it BUT the next thing I developed an allergy and when I went to my homeopath he asked if I had been eating CORN!



Another triple whammy of toxic herbicides



Spilling the Beans in Issue #13 dated October 2014 advises:
"Monsanto has a new "triple stack" GMO cotton up for deregulation with tolerance to dicamba, glyphosate, and glufosinate herbicides.  They call it another "tool" for fighting superweeds.  These glyphosate-resistant weeds have more than doubled since 2009 and are currently spread over 70 million acres."
Please click this link to read the full article and see what you can do to stop this from happening.



Suing the farmers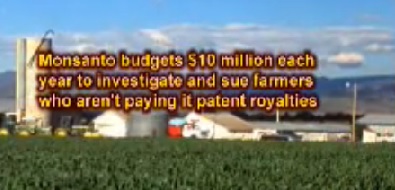 How they will own all the seeds







From the mouth of an 11-year-old




The power of the promoters of GMO and the harm that they are causing to your health
Must watch YouTube
This award-winning documentary, Seeds of Death, exposes the lies about GMOs and pulls back the curtains to witness our planet's future if Big Agriculture's new green revolution becomes our dominant food supply.
Today, 29 March 2013, I am bringing you news from NaturalNews dated 28 March 2013 advising that President Obama has betrayed the people of America by allowing such a powerful corporation as this to over-ride the courts which incidentally are there for your protection.  The article goes on to say:
"The Monsanto Protection Act, part of the HR 933 continuing resolution, allows Monsanto to override U.S. federal courts on the issue of planting experimental genetically engineered crops all across the country. Even if those experimental crops are found to be extremely dangerous or to cause a runaway crop plague, the U.S. government now has no judicial power to stop them from being planted and harvested.
As ibtimes.com reports, the bill "effectively bars federal courts from being able to halt the sale or planting of GMO or GE crops and seeds, no matter what health consequences from the consumption of these products may come to light in the future."
Please read this article as the ramification are enormous to the health of the American people.  I just pray that Australia will not follow suit! 



Tumors that will horrify you!
NaturalNews brings a most horrifying/frightening article dated 19 September 2012 of research carried out by
Gilles-Eric Seralini of the University of Caen and published in The Food and Chemical Toxicology Journal and has now been presented at a news conference in London.
We are told that this is the first ever study to examine the long-term (lifetime) effects of eating GMOs.  Below are some of the findings.    I warn you that the photographs contained in this link are pretty horrifying.  
In recent days I have been reading that Monsanto has been behind GM labeling in Europe probably because of Europe's attitude to genetically modified foods, but that the US has been one of the major contributors to try and  stop GM labeling becoming mandatory.  
If you don't know what you are eating then how can you protect yourself?
"Findings from the study
Here are some of the shocking findings from the study:
Up to 50% of males and 70% of females suffered premature death.  Rats that drank trace amounts of Roundup (at levels legally allowed in the water supply) had a 200% to 300% increase in large tumors.
Rats fed GM corn and traces of Roundup suffered severe organ damage including liver damage and kidney damage
The study fed these rats NK603, the Monsanto variety of GM corn that's grown across North America and widely fed to animals and humans. This is the same corn that's in your corn-based breakfast cereal, corn tortillas and corn snack chips.
The Daily Mail is reporting on some of the reaction to the findings:
"France's Jose Bove, vice-chairman of the European Parliament's commission for agriculture and known as a fierce opponent of GM, called for an immediate suspension of all EU cultivation and import authorisations of GM crops. 'This study finally shows we are right and that it is urgent to quickly review all GMO evaluation processes,' he said in a statement. 'National and European food security agencies must carry out new studies financed by public funding to guarantee healthy food for European consumers."
Please click on the link and read the full article and make sure that everyone you know or care about it aware of it!  
Here on 8 October 2013 is Jeffrey Smith speaks about genetically modified foods.  A must watch video if you are to understand what is going on!



Avoid purchasing from companies that use GM ingredients
NaturalNews dated 13 June 2013 is saying that if we are serious about making real progress in the fights against GMOs then we should stop purchasing from the companies that are using these ingredients.  If the products sit on the shelves then the supermarkets won't purchase, and if the supermarkets won't purchase then they will stop producing.  Of course the trick is to know which companies are using the products.
Click on this link to read this article and this link which provides information on the companies.



WHERE IS MONSANTO GETTING ITS INFORMATION??
On 3 May 2013 NaturalNews advised that Monsanto has developed plants that will withstand the onslaughts of Chemtrails!    
THE BIG QUESTION IS – WHO IS SUPPLYING INFORMATION ON WHAT IS BEING SPRAYED TO ENABLE THEM TO DEVELOP PLANTS THAT ARE RESISTANT?
This article confirms something that I have believed for a very long while.  THERE IS NO SUCH THING AS ORGANIC ANYMORE!    Yes what is being grown organically is far healthier for us to eat than conventionally grown crops BUT NOTHING – NOTHING – can be organic anymore because of what the world governments are allowing to happen to not only our crops but to human health and the environment. 
Please take the time to read and maybe ask some questions of your political representatives. 



Monsanto's GM Corn
On 30 April 2013 Dr Mercola advises that an analysis of Genetically Modified Corn versus non GM corn shows shocking differences in nutritional content.
Non GM corn contains:
So in case you really don't understand what this is telling you then I will elaborate.
People eating GM corn are depriving their bodies of essential nutrients and in fact even though your tummy may be full you will be suffering starvation.   Starvation for nutritional supplements to maintain your health!
Throughout this website I reiterate unless the body has the right building blocks, i.e. nutrients, then it does not have the ability to maintain health or to heal.  



Bill & Melinda Gates Foundation
On this page I also cover the exploits of  Bill Gates and the Bill & Melinda Gates Foundation which covers many aspects:
genetically modified foods

artificial sweeteners like aspartame and neotame

vaccination
As a result of all this information I have decided to start a special page so that readers can quickly gain a picture of what is being perpetrated on them by this huge corporation, and the so called philanthropist, Bill Gates.    It was reported a while back that Bill Gates has become a shareholder in the company.
It is not a pretty picture!

Going in the back door!  
FY 2013 Agricultural Appropriations Bill
NaturalNews on 10 July 2012 draws our attention to the latest scam by Monsanto.  An excerpt of this article:
"A so-called "Monsanto rider," quietly slipped into the multi-billion dollar FY 2013 Agricultural Appropriations bill, would require - not just allow, but require - the Secretary of Agriculture to grant a temporary permit for the planting or cultivation of a genetically engineered crop, even if a federal court has ordered the planting be halted until an Environmental Impact Statement is completed. All the farmer or the biotech producer has to do is ask, and the questionable crops could be released into the environment where they could potentially contaminate conventional or organic crops and, ultimately, the nation's food supply."



Bees  
NaturalNews advises on 26 April 2012 that Monsanto has now purchased Beelogics, which is a company that has been investigating the demise of our bees!     It is common knowledge that many people believe that genetically modified foods are at the root of this demise and what better way to silence the critics but by buying them out! 



And yet another country bans MON810 GM Corn!
NaturalNews brings good news that now France have placed a moratorium on the planting of MON810 GM Corn.



Bill Gates again!
NaturalNews on 29 February 2012 reminds us again of the Bill & Melinda Gates $23 million purchase of Monsanto Shares and goes on to say:
"The Gates Foundation, aka the tax-exempt Gates Family Trust, is currently in the process of spending billions of dollars in the name of humanitarianism to establish a global food monopoly dominated by genetically-modified (GM) crops and seeds. And based on the Gates family's history of involvement in world affairs, it appears that one of its main goals besides simply establishing corporate control of the world's food supply is to reduce the world's population by a significant amount in the process."
This is an interesting read and perhaps shows a side of Bill Gates that not many people are aware of. 



Dow and Monsanto!
Dr Mercola on 12 February 2012 brings information with regard to the chemical, "agent orange", being put into our food supply.  He gives us the story at a glance:
"Dow AgroSciences (a subsidiary of Dow Chemicals) has developed a new generation of genetically modified (GM) crops -- soybeans, corn and cotton -- that are engineered to resist an herbicide called 2,4-Dichlorophenoxyacetic acid (2,4-D), which was a major ingredient in Agent Orange

Once the 2,4-D resistant seeds are released, it will mean farmers will be spraying massive amounts of the herbicide onto U.S. farmland; health effects linked to 2,4-D include birth defects, blood, liver and kidney toxicity

The 2,4-D-resistant crops are being touted as a solution to Monsanto's Roundup Ready crops, which have triggered the creation of super weeds; however, the new crops will likely only add to the problem of herbicide resistance, while even greater amounts of herbicides are sprayed onto U.S. farmland, exposing millions to their harmful effects.

You have until February 27, 2012 to comment on Dow's application for "non-regulated status" of its 2,4-D-resistant corn. This is a rare opportunity to let your opinion be heard that you do not support products that will increase the use of this toxic chemical once used in Agent Orange

.
Now watch the YouTube interview with Dr. Mercola and Mark Kastel about Agent Orange and then click on the link the YouTube to read the full article.

International Journal of Biological Sciences finds link  
GM corn is linked to organ damage
On 27 December 2012 Prevent Disease brought information of a study released in the International Journal of Biological Sciences where they found that Monsanto's GM corn is linked to organ damage.
In the conclusion of the IJBS study, researchers wrote:
"Effects were mostly concentrated in kidney and liver function, the two major diet detoxification organs, but in detail differed with each GM type. In addition, some effects on heart, adrenal, spleen and blood cells were also frequently noted. As there normally exists sex differences in liver and kidney metabolism, the highly statistically significant disturbances in the function of these organs, seen between male and female rats, cannot be dismissed as biologically insignificant as has been proposed by others. We therefore conclude that our data strongly suggests that these GM maize varieties induce a state of hepatorenal toxicity....These substances have never before been an integral part of the human or animal diet and therefore their health consequences for those who consume them, especially over long time periods are currently unknown."



Learn all the ways that Monsanto threatens your health!
On 18 December 2011 NaturalNews brings information on how Monsanto continues to recklessly endanger human health and the environment by
GM crops consistently linked to organ problems, other biological damage

BT-containing GMO crops are spawning mutated superbugs

Roundup creating superweeds spanning millions of acres.

Is involved in creating aspartame (neurotoxin)
To read the full information on all these processes please click on the link.



Animals have more sense than humans!!!
May I suggest that you click into the following three links to bring you up to speed with some of their handy work?  Interestingly I had a YouTube which showed Bill Gates blatantly standing up and saying "vaccination would reduce the world population by 10-15 percent!"     Suddenly this Youtube has been removed from the internet!   I wonder why!
There is a great deal of information on Bill Gate's involvement on the vaccination front.  I have given you one of the pages which covers vaccination in the links below but there are several more pages covering this topic also available.



Pakistan Regulator forced to resign
On 4 July 2011 NaturalNews advises that M's endeavors to thwart the system in Pakistan has backfired as the Chief GM Regulator has been forced to resign when the people found out what was going on. 



Artificial sweeteners
The following is about an ingredient called "Neotame" which was produced by the company and gained approval through the workings of Monsanto.    The company has since on sold the rights to Neotame. However, I believe it is important for it still to be shown on this page to clarify some of the activities of the company.  To give you some history.
Dr Mercola advises that:
"In 1998, they applied for FDA approval for neotame, "based on the aspartame formula" with one critical addition: 3-dimethylbutyl, which just happens to be listed on the <b>EPA's most hazardous chemical list."                                                                           
Why would a company include an ingredient that is listed in the EPA's most hazardous chemical list?????
I hope that reading this page has given you some insight as to what is happening around the world.   The more we are aware of what is going on the more likelihood we have of stopping them in their tracks.   Right now, 30 January 2011, the Egyptian people are demonstrating, dying, being jailed in their endeavors to obtain their democratic rights.     We all have to start and demand our democratic rights and stop governments and individuals from harming our health and our planet's health.
If at any stage you would like additional information on how to protect yourself through nutritional supplements or even just using good quality therapeutic grade essential oils then please do not hesitate to contact me in the email form below.