Information on Cancer – chemotherapy causing cancer to spread
Marilyn Vine's Information on Cancer Page is a continuation of other pages on cancer – just click the links to read what is there.
Disclaimer
Any information, opinions or medical advice shown on this Cancer page is for information purpose only and not intended as medical advice.  I cannot guarantee the accuracy or the efficacy and safety of the information being given.  I do not dispense medical advice or prescribe the use of or the discontinuance of any medication, as a form of treatment without the advice of an attending physician/health care practitioner, either directly or indirectly.  The information contained on this page is not intended as a replacement for sound medical advice from a physician/health care practitioner.


On the contrary, sharing of the information contained on this Cancer Information page with attending physician/health care practitioner is highly desirable.  Application of information and recommendations described herein are undertaken at the individual's own risk.  The adoption of information should be in strict compliance with one's physician/health care practitioner.  Very sick persons with past history of major disease and under professional supervision, particularly those with severe renal disease, should not make use of the information contained herein without the supervision of their attending physician/health care professional.


The above being understood and accepted then Marilyn Vine would like to share with you some of the exciting and sometimes disheartening information that she receives.   This Cancer Information page is a good way for me to pass on cancer information on many forms of the disease.

All new information on cancer will be posted under this bookmark.

Bookmark this Information on Cancer page for the latest information.


Is your shampoo causing you to get breast cancer?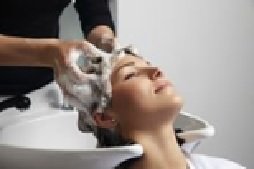 EWG News and Analysis dated 24 November 2015 published this information on cancer article "Common Preservative in Personal Care Products Linked to Breast Cancer"
Low doses of chemical preservatives widely used in cosmetics, shampoos, skin lotions and other personal care products may be linked to breast cancer, according to a new study from researchers at the University of California, Berkeley.
The preservatives are parabens, found in more than a fifth of the products in EWG's Skin Deep® Cosmetics Database. It's been known for more than a decade that parabens, which mimic the hormone estrogen, can disrupt lab animals' endocrine systems, but some scientists argue the concentrations in people are too low to worry about.
Now the UC Berkeley study, published online Oct. 27 in Environmental Health Perspectives, argues that previous research only looked at parabens' effects in isolation. The study shows that when parabens interact with other biochemical changes in breast cancer cells, the effect is much stronger and could lead to faster, more aggressive growth of tumors and formation of malignant cancer.
According to cancer scientists, two-thirds of breast cancer tumors have a cell receptor called estrogen receptor alpha. When estrogen interacts with this receptor, it activates genes that turn normal cells into tumor cells. Earlier studies showed that parabens can have a similar effect on this receptor, but the concentration of parabens needed to activate the genes was much higher than what was found in the human body.
Please read the entire information on cancer article and if you would l like information on shampoos and conditioners that have a "safe guarantee" on their products click this link.

EMF and Glyphosate


Children's Health Defense dated 28 August 2018 has published this extremely disturbing article "Incidence of Childhood Cancers Skyrockets: Is Modern Life Destroying the Health of Our Children?"   Here is an excerpt:
"In the spring of 2018, it became more difficult to prevaricate about the evidence. The government's National Toxicology Program (NTP) convened a panel of experts to review findings from its $25 million study on the health effects of cell phone radiation. The expert panel reported "clear evidence" of carcinogenic effects for several types of cancer, including not just brain cancers but previously rare cardiac tumors and adrenal cancers, as well as evidence of disturbing associations between cell phone exposure and precancerous health effects (such as tissue damage) along with noncancerous effects such as low birthweight and birth defects. The experts agreed that the NTP study, though conducted in rats and mice, was highly relevant to human health. Shortly thereafter, the Italy-based Ramazzini Institute, an independent cancer research organization, published a study that showed cancer-causing effects associated with cell towers that were "consistent with and reinforce the results of the NTP study."
This is an important information on cancer read in understanding what is happening to the health of our children.

Senescence chemotherapy transforming into cancer stem cells
NaturalHealth 354 dated 19 January 2018 published this information on cancer article "Chemotherapy discovered to fuel cancer regrowth, researchers reveal".  The article goes on to say:
"In an explosive article published in Frontiers in Oncology last month, Dr. Markus Schosserer, Ph.D., wrote that is there is ample evidence that senescent cancer cells can produce inflammatory molecules that promote a rich environment for cancer regrowth.
And, in a breakthrough German study published last week in Nature, the team presented startling conclusions of their own: senescence not only helps cancer cells avoid death, but actually transforms them into cancer stem cells."
Please make sure you click the information on cancer link to read the full article.

More information on chemotherapy causing damage


NaturalNews dated 16 January 2018 published this information on cancer article "The chemical death of cancer cells creates inflammation, which feeds cancer growth: Yet another study links chemotherapy to the SPREAD of cancer."    The artricle goes on to say:
Chemotherapy is no walk in the park, yet many people subject themselves to its unpleasant "effects in hopes of healing their cancer. Unfortunately, it could all be in vain as yet another concerning study has shown that chemotherapy can actually spread the very disease it is intended to stop.
In a study by the Beth Israel Deaconess Medical Center, radiation and chemotherapy treatments that kill tumor cells were found to cause cancerous tumors to grow bigger and more prolific. In fact, the dying cancer cells that chemotherapy set into motion actually trigger the inflammation that causes tumors to grow more aggressively."

Chemotherapy enables cancer cells to transfer from breast to lungs
NaturalHealth365 dated 21 August 2017 published this article "Chemotherapy side effects enable cancer cells to spread from breast to lungs".  Here is an excerpt:
"Most people are aware that chemotherapy, a primary cancer treatment, can cause harsh chemotherapy side effects. However, now research by Tsonwin Hai and his team of scientists is showing that chemotherapy can actually trigger cellular responses that lead to the spread of more cancer in adjacent ".   
Click this link to read the full article.



Honey found to be powerful anti-cancer agent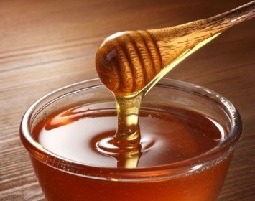 GreenMedia Information on cancer dated 4 May 2015 brings information on honey as a power anti-cancer agent.  The article goes on to say:
"Honey is a superlative healing food. We know it has over 69 health benefits, as confirmed by the biomedical literature itself. But did you know it could be of profound benefit in diseases as life threatening and seemingly incurable as cancer?
Indeed, a recent study published the journal Molecules looked at the role of honey in positively impacting the development and progression of tumors or cancers. The review identified the presence of flavonoids and phenolic acids in honey as the primary anti-cancer compounds involved in its beneficial properties.´
To find out all the properties click this link.

National Cancer Institute Admits
10's of millions of "cancer cases"
aren't cancer at all!

NaturalNews on 8 October 2015 brings information on chemotherapy being conducted on people who really don't have cancer.  This article would be absolutely mind-blowing for the millions of people who have undergone chemotherapy.  The article says:
"Tens of millions of people who have been diagnosed with "cancer" by crooked oncologists -- and scared into medically unjustified but extremely profitable chemotherapy treatments -- never had any sort of life-threatening condition to begin with, scientists have confirmed."
I feel sorry for anyone who has been diagnosed with cancer as they must feel so confused as to or what they can trust.  

To read more of this information on cancer please click here

.

Breast Cancer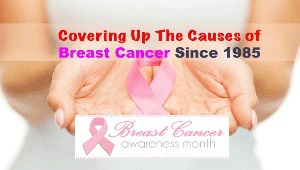 GreenMedia on 2 October 2015 bring information on the current Breast Cancer Awareness Month.  They advise:
"Did you know that AstraZeneca, manufacturer of two blockbuster breast cancer drugs (one of which is classified as a known human carcinogen), is behind Breast Cancer Awareness Month?
Why is it, do you think, that during Breast Cancer Awareness Month (BCAM) you never hear the word "carcinogen" mentioned, but are barraged a million times over by the word "cure"?
Truth be told, BCAM should be renamed Breast Cancer Un-Awareness Month, as it has nothing to do with generating awareness about the true causes and solutions for the breast cancer epidemic and everything to do with making the public focus on a presumably not-yet-existent "cure" to be produced through the pharmaceutical pipeline somewhere off in the future only after enough money is raised. "
If this is new information on cancer for you may I suggest that you click this link to learn more.

Essential Oils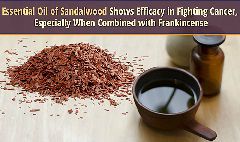 The Truth about Cancer dated 29 August 2015 provides information on the Essential Oil of Sandalwood which has been used in Ayurvedic medicine for centuries. Discover how this oil, along with Frankincense, is a powerful cancer-fighter.    Click this link to read the full article.  Click this link to check out the essential oils that I use.

Compound in Olive Oil kills cancer cells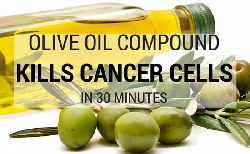 GreenMedia on 13 August 2015 provides some fantastic information on Extra Virgin Olive Oil (EVOO).  Researchers from Hunter College, Rutgers University and the Monell Chemical Senses Center have done investigation into the effect of elecoanthal on prostate, breast and pancreatic cancer cells.  They found that OC induced the loss of cell adhesion within as little as 30 minutes.  Within 24 hours 100% of the cancer cells were non-viable.
This is fabulous news but Marilyn Vine offers a word of warning – be SURE that the olive oil you are using is virgin olive oil and has been supplied from a reliable source as during the past couple of years she has been reading that some olive oils sold as virgin are actually not.


Nagalase Molecule and GcMAF
In July 2015 the deaths of many holistic doctors has hit the headlines and their connection to understanding the connection between the Nagalase Molecule and GcMAF.      Click here to read some of the information that has surfaced.
Click here to read information that may give you more of an insight and here is further information.
Click here to read the NaturalNews article dated 28 July 2015

Lost Arts Radio Host Richard Sacks interviews David Noakes on 14 August 2015.   Listen to David Noakes on GcMAF.    In particular around the  
20 minute mark it covers Autism and Dr Bradstreet and what he achieved.

25.16 MMR vaccine and its implication in autism

28.08 ingredients in vaccines

29.20 Nagalase molecule in vaccines and implications


Have cancer patients been exposed to the risk of having a stroke?
NaturalNews on 12 July 2015 have provided information on recalled cancer drugs due to the possibility that these drugs may cause a cancer patient to suffer a stroke.   Please click this link to read the article.



Avastin



Breast cancer drug now labeled
medically useless!
NaturalNews on 27 November 2011 brings the story on the FDA declaring that Avastin is medically useless for the treatment of breast cancer.    The FDA has even gone as far as saying that Avastin's side effects include:
high blood pressure

bleeding

heart attack or heart failure

development of perforations in the nose, stomach and intestines

One person known to have died from infection.




Burzynski Institute for Cancer
This is probably one of the most important YouTubes you could watch to find out how people who have had cancer cures for years have their work removed from public scrutiny, have their research modified – Stanislaw Burzynski has had his work on gene-targeted cancer medications called antineoplastons suppressed by the very people who are supposedly out there to assist us in our health issues.   Please take the time to listen.


The Burzynski Research Institute's Cancer Treatment Threatens Big Pharma.  Apologies but this YouTube has been removed for what I believe is censorship of truth.

Breast Cancer Awareness Week – October 2011
Slash your breast cancer risk.   Listen to the three YouTubes and then click on the link for further information.  Here is an excerpt from the report:
"It's time to take action, women are already fully aware of breast cancer and its consequences," says Carole Baggerly, director of GrassrootsHealth. "When you can project that fully 75 percent of breast cancer could be prevented with higher vitamin D serum levels, there is no justification for waiting to take preventive measures such as getting one's vitamin D level up to the recommended range of 40-60 ng/ml (100-150 nmol/L)."
According to Dr. Cedric F. Garland of the Moores Cancer Center and the UCSD School of Medicine:
"This will potentially be the most important action ever conducted toward prevention of breast cancer. The more women who participate in this study, the greater the chance that we will defeat breast cancer within our lifetimes."
YouTube – Dr Mercola discusses breast cancer
YouTube    Breast Cancer – Grassroots Health
YouTube   Dr Mercola interviews Carole Baggerly

Information on Cancer
Mammography Again!!
Information on Cancer page brings yet another article, this time from NaturalNews dated 30 August 2011 warning of the dangers of receiving mammography.   Here is a small excerpt from this article:
" The incidence of certain forms of breast cancer such as ductal carcinoma in situ (DCIS) has increased by 328% since mammography was introduced. Cancer research has also found a gene called oncogene AC that is very sensitive to radiation. Women who have this gene are at extraordinarily high risk when exposed to mammography. Researchers estimate that 10,000 of these gene carriers will die of breast cancer each year due to mammography."
I hope that you have found the information on cancer contained in this page of a useful nature.  Please come back and visit from time to time as more information will be added underneath the bookmark as it comes to hand.