Vaccine News
No  Jab No Pay Court Challenge
Victorian Health Minister 
Before I provide information on Vaccine News page here are links to many other pages relating to this issue.
Stop Mandatory Vaccination
Vaccines, Don't Save Lives, Healthy Immune Systems Do!
District Attorney and Lead Prosecutor speaks out
NaturalNews dated 15 September 2016 brings us this San Antonio Prosecutor's story.  Here is an excerpt:
"Nico LaHood, criminal District Attorney and lead prosecutor in San Antonio, Texas, is no stranger to the science of bringing criminals to justice. Sadly – having witnessed the damage in his own children after vaccination – he is also no stranger to autism spectrum disorder and vaccine injuries.
A seasoned prosecutor, LaHood says the circumstantial evidence that the MMR vaccine causes autism is extremely strong – so strong that he would feel "comfortable" if presenting the case to a jury.  Keep in mind, this is from a man who prosecutes criminals for a living – a scathing indictment of the vaccine industry. (Don't you think so?)"
Nico goes on to say:
People are destroyed with lack of knowledge
The LaHoods also point to long-time family friends – a Merck scientist and his nurse wife – who refuse to have any of their four children vaccinated, as well as other families with similar stories: children who were thriving until vaccinated and then developed severe problems.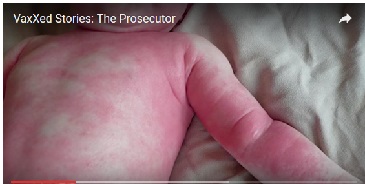 Listen to what Nico has to say and don't forget to click this link to read the full article.
Admission that polio vaccines causes polio!!!!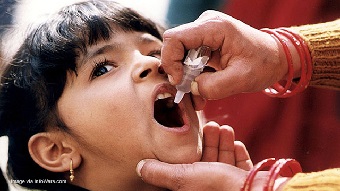 Natural News dated 16 August 2013 provides vaccine news where  Scientists admit polio vaccine causes polio... so they're trying to destroy it before they cause another polio outbreak.   Make sure you click this link to learn what is happening in clinics around the world.
Senator Richard Pan
Senator behind California's SB277 forced vaccination law

Vaccine News brings information from NaturalHealth 365 dated 17 May 2016 which provides video footage of Senator Richard Pan running out of the back door of this office to avoid an interview with Dr Andrew Wakefield and producer Del Bigtree. 
If the Senator believes he is right in enforcing vaccination then surely he would have had the gumption to face these interviewers and make sure they understood why he has taken this stance!
But apparently he doesn't have the gumption as he very clearly runs away.  Click this link to read the vaccine news article and view the video.
No Jab No Pay
High Court Challenge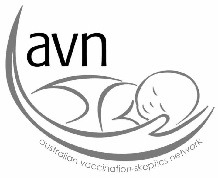 The AVN advise that their barrister has now given them clearance to start and fundraise to contest the Australian Federal Governments "No Jab, No Pay" Legislation.      Please click this link to read the full advice received from the AVN dated March 2016.     There is a link within the document for you to donate funds to help fight this court case.    This is an enormous step that the AVN is doing in taking on the Australian Federal Government and WE THE PEOPLE NEED TO SUPPORT THEM.    Please be generous in your donation our children's health depends on the outcome of this court case.
Robert De Niro's Tribeca Film Festival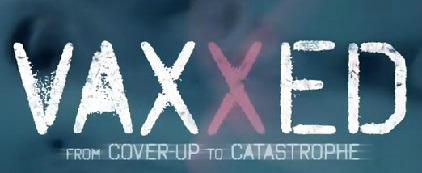 Vaccine News brings a most disturbing NaturalNews article dated 27 March 2016 advising that "a much-awaited and explosive documentary film called VAXXED - From Cover-Up to Catastrophe was suddenly pulled from Robert De Niro's Tribeca Film Festival following an intense censorship effort waged by the vaccine-pushing mainstream media and pharma-funded media science trolls.

Watch the explosive VAXXED trailer at this YouTube link, and you can find the VAXXED Facebook page at this link."  
The article goes on to say:
"Censorship of the VAXXED film is proof that it was compelling, persuasive and DANGEROUS to the vaccine establishment
If you listen to the vaccine totalitarians and corporate science zealots, every person featured in VAXXED is a total quack, fraud or nut job who spouts loony gibberish that makes no sense. If that's true, then why is this film too dangerous for anyone to watch? If the people interviewed in the film are obviously frauds and nut jobs, then why not let the entire world see the film and be even more convinced that they're full of bunk?

The real answer, of course, is because VAXXED is credible, authoritative and extremely well documented. And that is precisely why the vaccine establishment considers it to be so dangerous. VAXXED is informative and even persuasive. It documents the vaccine evidence fraud and cover-up that was committed by the CDC and admitted to by Dr. William Thompson."
Click this link to read the full NaturalNews article.
Vaccine News asks:
When does the censorship stop and the truth be allowed to emerge?
Autism Vaccine Coverup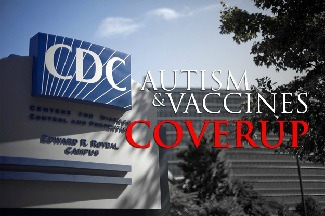 On 27 August 2014 GreenMedia provided information on an autism/vaccine coverup.
"The long running controversy over the role of vaccines in the steadily expanding autism epidemic – which the CDC says affects 1 in every 68 U.S. children – continues to bubble to the surface.  With the recent publication of a study revealing African-American boys receiving their first MMR vaccine before 36 months of age are 3.4 times more likely to develop autism vs. after 36 months, and the confessions of William Thompson, a senior CDC scientist turned whistleblower, who revealed that his own agency covered up the autism-vaccine link in African-American boys over at least the past decade, we may be witnessing the long suppressed emergence of the truth about vaccine-induced brain damage.
But powerful forces are at play here, and only hours ago, it was was revealed that the journal that published the highly concerning MMR/autism study -- Translational Neurodegeneration -- removed it suddenly from their website, with the following explanation:
"This article has been removed from the public domain because of serious concerns about the validity of its conclusions. The journal and publisher believe that its continued availability may not be in the public interest. Definitive editorial action will be pending further investigation."
Click here to read the full story
Dr Andrew Wakefield
Vaccine News asks you to listen to this YouTube - Leadership & Longevity - Dr. Andrew Wakefield: CDC Whistleblower, Autism & Mandatory Vaccination
Why Are Parents Concerned About Vaccines?
Misinformation from the Victorian Health Minister, Jill Hennessy
Marilyn Vine brings vaccine news from March 2016 on Victorian Health Minister, Jill Hennessy, telling the Victorian people that vaccinating your children carries ZERO risk!    Listen to the first YouTube and hear the Minister speak and then listen to what Mike Adams has to say about her comments and her knowledge with regards to vaccines.  But before you do take a look at these pictures of children that have been damaged by vaccines and then tell me that there is ZERO risk!
Through my other pages you will also learn of children damaged and these are just a few pictures of the myriad of children that have been brain damaged, paralyzed or died or covered in rashes.   I recall one grandmother's heart rending story with regards to her granddaughter and the dreadful rash that she suffered and continued to suffer from her Gardasil Vaccine.
Did you know that the United States Government has now paid out $3.3 billion to vaccine-injured families as at 27 March 2016.
Click this link to read more on this.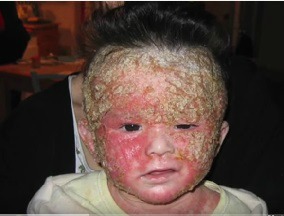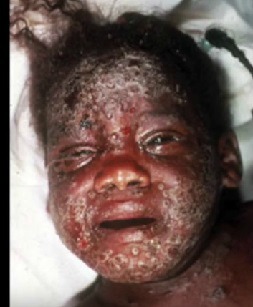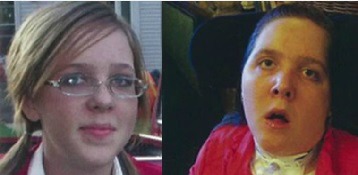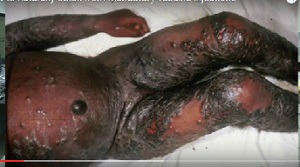 Vaccine News believes that a petition should be put in motion to have Jill Hennessey not only removed from her Health Minister position but removed from the Parliament completely for failing to be honest in warning the Victorian people that children can and do suffer adverse effects from vaccination.
If you check out this page and read the article on Retrovirus by Dr Mikovits where she tells you:
"how autism is associated with vaccines, also cancers, chronic fatigue syndrome, alzheimers, auto immune diseases, allergies and more. She discusses how the cocktail of vaccinations pumped into babies mutate to develop months and years down the track into new viruses, cancers and diseases, some they don't even know about yet. She explains how the viruses injected through vaccines tear open our DNA and insert their own DNA to mutate our genetic makeup and be passed on generation after generation."
AND JILL HENNESSEY HAS THE AUDACITY TO TELL YOU IT IS SAFE TO VACCINATE YOUR CHILDREN!
THAT THE AUSTRALIAN FEDERAL GOVERNMENT HAS A "NO JAB NO PAY" LEGISLATION IN PLACE THAT WILL FORCE PARENTS TO VACCINATE OR LOSE THEIR ENTITLEMENTS!
WAKE UP AUSTRALIANS AND DO SOMETHING ABOUT IT!
Australian Federal Document Myths and concerns about vaccination states on page 38:
There has also been a proposed theory linking the MMR vaccine and autism specifically. However, this was due to one published study that has since been retracted due to the data being fraudulent. All epidemiological studies since have disproven this theory. The concern about the relationship between MMR vaccine and autism is further discussed in the section 'Safety concerns: Specific vaccines'.
Marilyn is unaware of any retraction of the information from a study from 2004 in which the MMR vaccine was found to cause autism.    Dr William Thompson in 2014 blew the whistle on the CDC for concealing this study of which he was one of the study researchers.   The CDC destroyed written and computer information in their endeavor to conceal this study from the public.    However Dr Thompson actually kept copies of his own and was able to reveal this information.   President Obama in February 2015 granted Dr Thompson immunity from prosecution for whistle blowing.
Vaccine News asks:  Does this sound like the study was found to be fraudulent?   Perhaps you would like to take the time and write to the Australian Government and ask for information with regards to the retraction.
You might also like to check out this page on what Dr Jeff Bradstreet had uncovered and what Dr Nicholas Gonzalez was doing.
"3 days before Dr Bradstreet's death, US Government Agents raided his research facility to seize a breakthrough cancer treatment called GcMAF. Click here for the full story.      Don't know what GcMAF is then click here to read.
NaturalNews on 27 July 2015 provide information on the nagalase molecule being injected into humans via vaccines. The articles goes on to say that it spurs tumor growth and could be the explanation for the aggressive vaccine push. Nagalase as you will read in the above GcMAF document inhibits the body's ability to utilise GcMAF. Click here for this article.
Dr Townsend had found a way to overcome this and was working on this with Dr Nicholas Gonzales.´
Now listen to what Jill Hennessy has to say and then what Mike Adams, Health Ranger, of NaturalNews has to say
Then we have YouTube of children harmed
To read the NaturalNews article click here.
Vaccine News provides you with information for you to contact Jill Hennessy direct and ask for her resignation:
Phone: + 61 3 9096 8561
Email: jill.hennessy@parliament.vic.gov.au
Office address:
Level 22, 50 Lonsdale Street, Melbourne, Victoria, 3000
Her Government Directory listing is here.
Vaccine News    
Gardasil Information

Well Jill – here is the story of 12-year-old Meredith Prohaska who died suddenly after being vaccinated for HPV Gardasil!   Click this link to learn more
World News   
Countries halting HPV Vaccines   
Lawsuits due to damages

Vaccine News asks Jill Hennessy how can this be happening if Vaccines have ZERO risk?
Check out the following:
There are many more reported side effects other than death from the HPV Vaccine
Natural detoxification from vaccinations

On 6 March 2016 NaturalNews provides information at this link on how you can naturally detox from vaccination and don't forget to listen to the YouTube.
Please share this Vaccine News page with your friends and family so that they know what the truth is with regards to these mandatory vaccinations and drives by the Australian and State Governments to vaccinate our children.
Return Vaccine News to Home Page