Sisel Products – home based business with Sisel Safe™ utilizing the Internet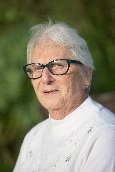 A Sisel Products page presented to you by Marilyn Vine.    I am an independent Sisel Distributor (ID 10146519) and it gives me much pleasure in introducing you to this great company. 
Sisel International gives me the opportunity through my own personal replicating website (click this link to check it out) to share this home based business opportunity via the internet using the website or via email, at meetings or anyway that I find beneficial.
Sisel International has opened up countries around the world and this enables people of each of these countries to interact with each other – sharing exciting information – assisting others to understand the fabulous SiselSafe™ products that we can all access via the internet in a globally seamless business.
Even though I live in Australia I have made friends in the United Kingdom, Ireland, Spain and France and look forward to making more friends around the globe.   If you would like to enjoy the health benefits and friendships that I have then please click this link.
Disclaimer
That it is understood that I am not a health practitioner but an individual who is passionate about living a healthy lifestyle and sharing health information with other like-minded people.
Some of the information that may be shown on this page may not have been evaluated by the Food and Drug Administration or the Therapeutic Goods Administration and my intention is not in any way to diagnose, treat, cure or prevent any disease.  This page is for information purposes only.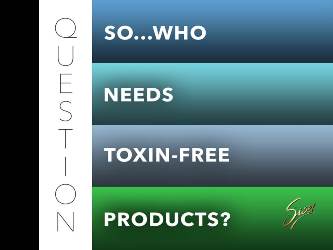 The simple answer is
We all do!
This is why I love this Company and the SISEL products so much!     I can trust what I am using!  
Right throughout this healthymoneyvine.com website I have been saying that if we take care of our bodies by watching what we are:
putting in our mouths,

putting on our bodies,

cleaning our homes with,

drinking good quality filtered water,

using quality vitamin and mineral supplementation

maintaining a healthy weight level, and finally

reducing stress in our lives
then our bodies will be able to do the necessary maintenance and thus heal itself.  
I believe that this article, "Chemicals in Cosmetics, Soaps May Harm Men's Fertility" emphasizes why it is so important to use products that you can trust
NaturalNews on 8 September 2017 published this article "The public is being mass poisoned by antiseptic chemicals in shampoos, lotions, eye drops and mouthwash"  This is another reason why I choose to use my Sisel Products
Watch this short video on how you are poisoned with hand sanitizers.    Make sure you check out Sisel's Cucumber Lime Handwash which is covered under Sisel's safe mission.
I have read many articles that state that if the right nutritional base is provided then the body can heal itself even from cancer!  I couldn't say it better than the picture below.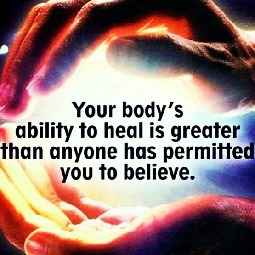 There are just so many fabulous products available in Sisel that this page can only do justice to a few of them.   My suggestion is that you check out the 2018 Product Catalogue and then click this link to learn more about a particular product(s) and this link to be able to purchase.   My name is Marilyn Vine and my Sisel ID is 10146519.   Look forward to sharing my joy and my health with you when you make the decision to enroll.
This is my granddaughter Monroe (11 months) enjoying her Sisel Triangle of Life (FuCoyDon, SpectraMAXX™ and Eternity).   Her mum tells me she loves it so much that she even licks it off the tray!   God bless her!   She is doing really well and keeping good health and has been using the Sisel liquid nutritionals since Christmas 2017.
Learn more about these three Sisel products by clicking the following links:
All these products can be purchased by clicking this link.   Help your grand children achieve Monroe's level of health by joining with me.  My name is Marilyn Vine and my Sisel ID is 10146519.   I look forward to hearing from you so that I can share other things that Monroe is using.
Bookmark this Sisel Products Page.   Tom Mower Sr and his son, Tom Jr, are always working on amazing new and innovative products to assist us in maintaining a healthy lifestyle.   I have attended meetings with Tom where he has advised that he has been strongly criticized for changing ingredients in his Sisel products.   Tom stated quite emphatically that he does not apologize for changing, either by adding or deleting, ingredients when he has learned of new ingredients or technologies that would enhance the particular products.
For this I am most grateful.  Thank you Tom Sr.
I am posting a Sisel Products testimonial from another Sisel Distributor on his 8-year journey with Sisel – it is absolutely amazing and worth taking your time to click this link and read as it may just change your life!
Bookmark this Sisel Products page to see new products as they come to hand.

Listen to David Sinclair on reversing age
Please take the time to listen to Professor David Sinclair. Sisel International took the basis of this research and released an A.G.E. Pill on 4 August 2017!    I have now been using this product since 19 September 2017 and as at today, 17 July 2018, I feel fabulous and would not be without it.  Please contact me at siselopportunity@expandingabundance.com and I will provide additional information and an amazing array of testimonials.


Nitric Oxide and Vitamin D
In addition to the information hereunder, Dr Mercola on 23 July 2018 has again published an article "The Importance of Healthy Bacteria in Nitric Oxide Production".   We are so blessed to have a product like 4-Restore to provide us with this important NO production.   Make sure you read Tom's article on Facebook shown below.
Here is information on another powerful product released by Sisel International at their 2016 Convention. Please first read what Dr Mercola has to say and then click on the link on this brand new release to understand what we have been provided with.
Dr Mercola 16 May 2016 provides information on Nitric Oxide and Vitamin D.   The story at a glance:
The evidence clearly shows that once you reach a serum vitamin D level of 40 ng/ml, your risk for cancer plunges by 67 percent, compared to having a level of 20 ng/ml or less
When sunlight shines on your skin, nitric oxide—a blood pressure lowering compound—is released into your bloodstream, which helps protect your cardiovascular system and cut your risk of heart attacks and stroke

Other health benefits of sensible sun exposure include eye health, sexual health, improved mood and mental health, reduced risk for autoimmune diseases and certain genetic disorders, and a reduced risk of death from any cause
SISEL International released an amazing supplement called 4-Restore at their 2016 April Convention.  15 new Sisel products were released at the same time.  Click this link to read Tom Mower Sr's information provided on FaceBook on 20 April 2016. To purchase this amazing Sisel product and other Sisel products click this link.



Do you suffer from Rheumatoid Arthritis?




GreeenMedia dated 7 July 2017 has released an article "Vitamin K2 Effective in Rheumatoid Arthritis".  The article goes on to say"
"Just as there has been an explosion of positive science on the importance of vitamin D3, another nutrient, vitamin K2, is showing tremendous promise in the treatment and prevention of a wide range of health conditions. A new study, set to be published in the August issue of the European Journal of Pharmacology, indicates that this underutilized form of vitamin K might hold the key to one of the most debilitating inflammatory conditions known to humans – rheumatoid arthritis."
I use a great product called Calcium K2 and if you click the link you can learn more about it.
I mentioned earlier that the Mowers were always releasing new products.  Well their latest product The A.G.E. Pill defies belief!    I have the most amazing testimonials on the results that people have achieved – and for some people – in a very short space of time.   Please email me at siselopportunity@expandingabundance.com and I will provide you with more details.
The testimonials just keep on pouring in and I am hard pressed to keep up with them all!   Some truly amazing stories on how the AGE Pill has changed their lives.    Here is a product brochure you may wish to check out.    If you would like to join with me in using this amazing product then click this link.   My name is Marilyn Vine and my ID is 10146519.



Anti aging – age reversal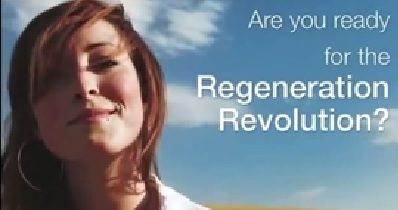 Are you ready for the regeneration revolution?     If you are then please read on as I (Marilyn) believe that the Sisel Products may be your answer.

Take the time and listen to Tom Sr, Founder, CEO and Chief Scientist providing an in-depth look at the Triangle of Life Foundation System (Age Reversal).  Triangle of Life often referred to as "TOL".
The Triangle of Life comprises three of the fundamental basic Sisel products.  The 3 products are: 
Researchers from around the world have said that they have never seen one ingredient do more for the human body than fucoidan (the active ingredient in FuCoyDon).  If you care to visit the PubMed link you will find that there are 1,458 studies Pubmed in fucoidan alone as at 24 March 2017.   Sisel's FuCoyDon's is derived from Limu Moui seaweed  which has 21% more of the powerful fucoidan molecule containing the F, U and G molecule types increasing effectiveness by an additional four to seven times.  The source of Sisel's Limu Moui is from the pristine waters of Tonga.  On top of this Tom has added patented sulfonating processes to enhance the effects of fucoidan even more!
Naming just a very small number of functions and benefits of Sisel's FuCoyDon to enable you to understand its nutritional power.
Click this link for information on intensified nutrition from the sea and also to see the amazing antioxidant ingredients that are contained in FuCoyDon.   Also this link for information on the ingredient fucoidan.
Please don't hesitate to contact me if you would like more information.
Eternity  would be one of the Sisel Products that I would recommend for everyone.  It goes without saying that I put FuCoyDon into this same category with so many of the other Sisel Products!  It is recommended that if you are taking Eternity that you have small sips and hold under your tongue for as long as you can to enable the resveratrol to enter your bloodstream.  Resveratrol in your bloodstream only lasts for short periods of time and by doing this during the course of the day you will help to maintain your maximum resveratrol levels.
Sisel's formulation comprises 98-99% pure trans Resveratrol obtained from red grape seed and Japanese Knotwood.  Sisel's patent-pending blend of Resveratrol plus quercetin, catechins and other polyphenols work synergistically to maximize the youth-promoting benefits proven by scientists around the world and without these added ingredients the Resveratrol would not be as effective.
Chris Woollams, on his cancer.active.com website brings us information on whether Resveratrol has the ability to beat cancer. Click on the link and read what Chris has to say.  Also check out the page on Resveratrol and then Eternity information.
Please click this link to read a most amazing cardiovascular testimony.
Harvard Research Results on Resveratrol:
Doubles the lifespan of every animal it has been tested on.

100% regeneration in the brain within 7 days

200% regeneration in the rest of the body

Turns on the 52 Youth Genes

Cardio Protective

Support energy, and

Weight loss
SpectraMAXX™
Last, but not least     The third product in the Triangle of Life is  SpectraMAXX™
NB  Samples are no longer available but you can purchase a bottle by clicking this link.
Sisel's SpectraMAXX helps to protect us from environmental attack, i.e. free radical damage and toxins. As with all Sisel's liquid nutritionals, this formula is "supersaturated" and contains powerful extracts and concentrates, instead of just being a highly diluted blend of fruit juices as almost all products in the  market place are today. 
Some of the Anti Aging Fruits contained in SpectraMAXX™
Mangosteen and Mango
On 15 October 2013 NaturalNews brings information on Mangosteen and its health benefits.   Mangosteen is another one of the wonderful ingredients in SpectraMAXX™
On 17 May 2013 I read an article in Prevent Disease on mangos and their importance to your health.  The article goes on to give 17 reasons why you should eat mango including its ability to fight cancer, alkalize the body, aid in weight loss, regulate diabetes, help digestion, clean your skin and make the perfect snack.   Mango is just another one of the ingredients contained in Sisel's SpectraMAXX™.

Pomegranate – another great SpectraMAXX™ Ingredient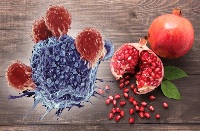 GreenMedia on 22 May 2017 publishes yet another article on "Pomegranate Strikes to the Heart of Cancer Malignancy".  The article goes on to say "Ever since chemotherapy and radiation became the 'standard of care,' oncology has been in the Dark Ages. Could the scientific community finally be waking up to the incomparable cancer-killing power of foods to cure what conventional treatment only makes worse? "   Click this link to read the article.
GreenMedia on 8 April 2017 published an article "6 Benefits of Pomegranate".  The article goes on to say:
"These delicious seeds may be tiny, but they boast BIG therapeutic qualities over a wide range of conditions."
NaturalHealth 365 published an article on 22 March 2017 entitled "Pomegranate shown to slow the growth of cancer cells".   The article goes on to say:
"Pomegranates, packed with antioxidants, vitamin C, fiber and beneficial tannins, are currently of great interest to researchers for their effects on cardiovascular health. But this tasty fruit, scientifically known as Punica granatum, is no "one-trick pony" – it turns out that pomegranate may also have stunning chemoprotective effects.
In a recent study, researchers were galvanized by the discovery that pomegranate juice had dramatic effects in slowing the development of prostate cancer – and their enthusiasm is justified. After all, what cancer therapy could be simpler, cheaper and less toxic than consuming a cup of luscious juice – one that features no adverse effects and is nutritious to boot? But the good news about pomegranate's power just keeps on coming: along with inhibiting prostate cancer, pomegranate is showing potential to treat and prevent breast and colon cancer as well."
Another very good reason to purchase SpectraMAXX™!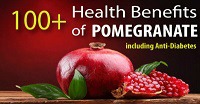 GreenMedia on 18 September 2014 provides information on this amazing fruit.  Click this link to learn more.  
Pomegranates helping to clean arteries
GreenMedia on 6 May 2013 advises:
"Pomegranate Found To Prevent Coronary Artery Disease Progression
A new study published in the journal Atherosclerosis confirms that pomegranate extract may prevent and/or reverse the primary pathology associated with cardiac mortality: the progressive thickening of the coronary arteries caused by the accumulation of fatty materials known as atherosclerosis."
Click on this link to read the information.
GreenMedia on 16 October 2012 provides information on "a remarkable study published in the journal Clinical Nutrition, took 10 patients with atherosclerosis and measured their carotid arteries before and after one year of supplementing their diet with pomegranate juice. After one year, the plaque clogging their carotid arteries was reduced by up to 30%, while the control group's blockages increased by 9% - effectively reversing the disease process by up to 39% within one year. "   
A great deal more information was contained in this article and can be accessed here.
Don't forget to refer back to the most amazing cardiovascular testimony shown earlier.
Dementia and Alzheimers
You might also like to check out this GreenMedia article dated 12 May 2015 on how fruits can help with the prevention of dementia and Alzheimer's disease.   Many of these fruits are contained in the SpectraMAXX.  This is just one of the amazing Sisel Products available.



Multi Vitamin - Encompass 360



Encompass 360 is a daily multi-vitamin supplement that was developed as the optimal solution for maintaining the body's critical functions.   The positive effects of Sisel's unique formulation of vitamins, minerals, ionic trace minerals combined with their powerful antioxidant blend, SupraMAXX™, become evident in an array of areas such as bone health, stress management, energy, eye health, immune support, cardiovascular support and the list continues.   
Click this Sisel Products link to find out the Vitamins and Minerals contained in Encompass 360.


Is the flu season upon you?
Check this link for Body Shield and InFluence link for more information on these two fabulous products and also to purchase same.
Since both of these products have been released Sisel have released a brand new product called Avenger™.  This product has been formulated from ancient Chinese natural medicines and coupled with technologically advanced discoveries in modern science – a new product has been born which will provide the following benefits:
Immune System Intensification

Promotion of Healthy Cells

Vibrant Looking Skin

Powerful Anti-Oxidants

Highly Concentrated Natural Based Extracts

Improved Cognitive Functions Potential
I couldn't wait to try this new product which I believe will help to keep me strong and healthy and protect against any flu epidemics which might eventuate.   I know I owe my health to the Sisel products and as at 17 July 2018 I have not had cause to visit my general practitioner since 27 January 2009 so I must be doing something right!   I do have to have my GP complete a compulsory form to enable me to retain my driver's license.   I am always eager to learn about any new Sisel products!




Hormonal Health



As at March 2017 I have been taking InnerChi for Her for three years. 
Around the 3 month mark I found that I had a whole lot of brand new growth in my toenails.   Nice healthy pink growth and am delighted.   InnerChi for Her is designed to help support the balance in your life reflecting in mood, mind and body. In addition the ingredient Equol supports growing healthy hair, skin, nail and eyelashes.



Brain health and magnesium
NaturalNews on 10 August 2013. "There are a number of factors implicated in the disease process, and many of them can be traced back to a deficiency in minerals. This is not hard to believe, due to the current state of our overall soil conditions, which have a very poor mineral content. So if we decide to take a mineral, which one do we choose? It appears magnesium should be at the top of the list, as it could quite possibly be the panacea to many health problems.
It is estimated that 80% of Americans are deficient in magnesium. Some core symptoms that indicate you are deficient include:
Heart disease

Muscle cramping

Diabetes

Stress and sleep disorders

Bowel disease

Osteoporosis

"
Tom Mower on Facebook on 25 July 2013 in speaking about the Sisel products - Brain Vitality says:
"Sisel uses a newly discovered highly absorbing form of magnesium i.e. Magnesium L-Threonate which is a breakthrough new ingredient with incredibly high rates of absorption through the digestive system all the way to the actual cells of the body everywhere but especially into the brain.
The biggest challenges facing the baby boomers and echo boomers generation is the loss of memory, cognitive function, energy, anxiety and brain shrinkage itself, all happening in a large part to magnesium deficiency. All Alzheimer's, ADHA, Dementia victims have abnormally low levels of magnesium."
For more information on Brain Vitality and to read the results that some people have found please click the appropriate Sisel Products links.



Sisel Products




Vitamin K2 and Vitamin D
On 16 December 2012 Dr Mercola interviews Dr Kate Rheamue-Bleue with regards to the importance of Vitamin K2 an important fat-soluble vitamin that plays critical roles in protecting your heart and brain and building strong bones.   Dr Mercola also says that it plays an important role in cancer protection.
"The biological role of Vitamin K2 is to help move calcium into the proper areas in your body such as bones and teeth and to remove calcium from areas where it shouldn't be.
If you take oral Vitamin D, you also need to take Vitamin K2.  Vitamin K2 deficiency is actually what produces the symptoms of Vitamin D toxicity, which includes inappropriate calcification that can lead to hardening of the arteries.
For Sisel products that may assist in giving you the balance required click this link and InFLUence.  Click on the links and learn more about the Sisel Products. Contact me at siselopportunty@expandingabundance.com if you would like more information. Now listen to the interview
Natural News on 1 June 2013 brings information on an ingredient Bacopa monnierie which improves brain function and prevents mental diseases.  Bacopa monnierie is also referred to as brahmi which is a thick-leafed herb that favours wet and muddy locations in East Asia, Southeast Asia and southern parts of the United States.  It has been used in Ayurvedic medicine for years.
This ingredient is contained in Brain Vitality



Vitamin K




Osteoporosis prevention
On 17 December 2012 NaturalNews published an article on  how Vitamin K may play a key role in the prevention of osteoporosis.    Sisel Products contain a dietary supplement called Calcium K2 and Sisel advises that:
"The main component that makes

SISEL CalciumK2

so appealing is the inclusion of vitamin K2. Research indicates that vitamin K2 is imperative for normal bone formation. Scientist have found that vitamin K2 is linked with the creation of osteoblasts, the cells that produce a protein called osteocalci that helps incorporate calcium into the bones.

Vitamin K2 regulates calcium in the bones and in the arteries, offering support to the skeletal and circulatory systems. Research shows that without adequate amounts of vitamin K2, calcium may promote calcification of the arteries and other soft tissue.

To help calcium go into the bones, Vitamin K2 initiates a process called carboxylation which gives bone proteins a way to hold on to calcium. Without K2, calcium may leave the bone and go into the bloodstream. Excess may be deposited in arteries and other soft tissue. Vitamin K2 may help protect the body from calcification."
Did you know that if you are ingesting fluoridated water or fluoride from other sources, e.g. food, pharmaceutical goods, etc that the fluoride compounds inhibit the body's ability to absorb magnesium.  Magnesium deficiencies are implicated in inflammatory conditions such as cancer and arthritis, cardiovascular, auto immune disease, etc.   Is it any wonder that in Europe within three years of ceasing fluoridation that their cardiovascular and cancer rates dropped by up to fifty percent!
Sisel Products: Sisel's Calcium K2 also contains magnesium and here is what Sisel have to say in this regard:
"Magnesium is another important mineral to assist calcium absorption. Magnesium is important for parathyroid hormone (PTH) production which activates vitamin D and the absorption of calcium crossing the gut wall. Magnesium supports strong bone growth."
On17 December 2012 Dr Mercola also talks about magnesium and advises that if you take a magnesium supplement you also need to pay attention to your ratios of calcium, vitamin K2 and Vitamin D as these nutrients work together synergistically.
On 31 May 2013 Prevent Disease also speaks on how a Harvard Meta-analysis that show that there are multiple health benefits from the super mineral magnesium including transmission of nerve impulses, body temperature regulation, detoxification, energy production and the formation of health bones.  

Where do I go from here?
I hope you have enjoyed reading about some of the wonderful Sisel Products and would love to hear from you. 
I can be contacted in the email form below or alternatively when you click this link to contact me.
If you have enjoyed reading about the Sisel Products then may I also ask you to please share this information with your friends and family.   Thank you.
Return Sisel Products to Home Page