Working from home with Network Marketing

Working from Home Page enables Marilyn Vine to provide access to a great network marketing opportunity with direct sales and the ability for "stay at home moms" to operate their own network marketing business and be available at the same time to care for their families.  Please contact me at this link to learn more.
I have been using the products formulated by the co-founder of this network marketing company since June 1996.
I believe his products helped me regain my health and am eternally grateful for this.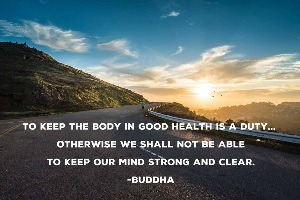 Please contact me at this link to learn the fabulous opportunities that will enable you to be working from home.   To be able to do this in 2020 this is a very powerful motive.
DON'T HESITATE
COME AND JOIN WITH ME BY CLICKING THIS LINK TO FIND OUT MORE!



Powerful reason to use supplements
Working from home brings you information from Dr Mercola dated on 20 January 2014 where he speaks about "why wide-spread nutritional deficiencies are a reality that must be reckoned with."   All the way through this Healthymoneyvine website I urge people to do their own research and take responsibility for their own health as NO ONE ELSE IS DOING THIS FOR YOU!   Dr Mercola goes further than me by advising:
"Corporate-dictated malfeasance at our federal agencies has resulted in food and agriculture systems that are knowingly killing people and the earth we live on"
Once again all I can urge you to do is take care of yourself and if you don't have the time to do the research, but are prepared to take advantage of what I have found for myself, then click this link.   Click on the contact information to see my contact details.
The following further enforces my reasons for working from home.

Synthetic Multi-Vitamins

Before I continue I would like to cover the harm of using synthetic vitamins and minerals.
This article is one of the most important reasons that I try and avoid chemists and health food shops!   I learned a long while ago that the products sold in these establishments are not always what they appear to be and that they can be causing more harm than good, particularly if you are buying a synthetic form of Vitamin E!  I researched the home based business opportunities that I participate in with regards to their products and have them tested whenever I can by independent people who have nothing to gain from the results.    Please read the article from NaturalNews dated 7 August 2012 which I am sure will give you an understanding of why I choose alternative products.

Toxins in the Food Chain


Dr Eldon Dahl on 19 November 2014 in a Prevent Disease article talks about the necessity for supplements.  He asks the following questions:
"Do we not get all of the necessary nutrients, vitamins and minerals from the food that we eat?
If we eat a regular, balanced diet, is that not enough to keep our bodies healthy and fit?"
He says that if you were to ask those questions prior to the turn of the 20th century, or even into the first quarter of the 20th century, the answer would have been yes. But today, given the fact that we do not have pure food anymore, the answer is no!"
Marilyn believes that this is a very important article to read as he clearly points out all the pitfalls in the foods that we are eating.   If you do not know very much about the glyphosate that he speaks of then click this link to learn more.  I use several products containing fulvic acid which will assist me in this regard.  Email me to find out more.