Working from home with SISEL International
Marilyn Vine's working from home page provides access to a great network marketing opportunity with direct sales and the ability for "stay at home moms" to operate their own network marketing business and be available at the same time to care for their families.
I have many powerful reasons for using Sisel International's products.  
My main reason being how, in the past, using Tom Mower Sr's products helped to save my life and restore my health.   I know that he has brought the same strengths into the Sisel products and for this I am grateful.  When you read articles like the following one then you too will understand.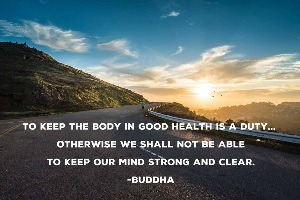 SISEL
What does it stand for?



Science: Each and every product produced by the Mowers is based upon solid science. That's why we always say, "Trust Sisel, trust the science."
Innovation:  Every product SISEL formulates has to be innovative. SISEL doesn't dwell in the past, but have committed their R&D to making products that will improve the future of all people.

Success:

SISEL have designed and implemented one of the best compensation plans ever known in the history of direct sales. SISEL firmly believes that they will provide their Distributors with everything they need to become incredibly successful financially.

Energy: SISEL's compensation plan combined with their amazing science-based products work together to produce the energetic inertia required to propel their products and people to the top of the MLM business.
Longevity: SISEL strongly believe in longevity – both in our products and in our people. They have formulated some of the very best products that will work to keep consumers feeling younger, longer.  They also strive to continually update their product lines so that the SISEL name is always at the cutting-edge of innovation and formulation.
Working from home believes that when you put it all together, you have a company positioned for the future, based on science with unlimited earning possibilities.
DON'T HESITATE
COME AND JOIN WITH ME BY CLICKING THIS LINK
When this page opens up – click country to ensure that your country is one of the over 40 countries now operating this globally seamless business and then just follow the prompts.   Marilyn Vine's ID is AUS9330852 and I will be both your enrolling sponsor and your placement.      What are you waiting for????

Working from home in a billion dollar industry



Would you like to be part of this Billion Dollar Industry and work from home?   If so then click this link.

Power of Nitric Oxide



Released at Sisel's 2016 April Convention – what an amazing product!
Sisel advise that 4-Restore provides the following great benefits:
Powerful libido BOOSTER for both men AND women

Promotes the good testosterone level while suppressing the bad DHT

Powerful energy booster for enhancing performance and endurance

Powerful support for strong and healthy blood vessels

Powerful support for vibrant optimal heart health

Great for suppressing type 2 diabetes

Great relief for migraine headaches.
To learn more click this link or to purchase this product, click this link.



Powerful reason to use supplements and Sisel Products
Working from home brings you information from Dr Mercola dated on 20 January 2014 where he speaks about "why wide-spread nutritional deficiencies are a reality that must be reckoned with."   All the way through this Healthymoneyvine website I urge people to do their own research and take responsibility for their own health as NO ONE ELSE IS DOING THIS FOR YOU!   Dr Mercola goes further than me by advising:
"Corporate-dictated malfeasance at our federal agencies has resulted in food and agriculture systems that are knowingly killing people and the earth we live on"

Once again all I can urge you to do is take care of yourself and if you don't have the time to do the research, but are prepared to take advantage of what I have found for myself, i.e. Sisel Products, then click either of these two links.  Enrol as a Sisel Customer (just a user) or as a Sisel Brand Partner if you want to be able to pass this opportunity to others.   Click this link to contact me for more information
The following further enforces my reasons for working from home with SISEL International.

Synthetic Multi-Vitamins

Before I continue I would like to cover the harm of using synthetic vitamins and minerals.
This article is one of the most important reasons that I try and avoid chemists and health food shops!   I learned a long while ago that the products sold in these establishments are not always what they appear to be and that they can be causing more harm than good, particularly if you are buying a synthetic form of Vitamin E!  I researched the home based business opportunities that I participate in with regards to their products and have them tested whenever I can by independent people who have nothing to gain from the results.    Please read the article from NaturalNews dated 7 August 2012 which I am sure will give you an understanding of why I love the Sisel Products so much

Toxins in the Food Chain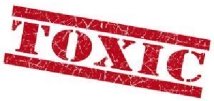 Dr Eldon Dahl on 19 November 2014 in a Prevent Disease article talks about the necessity for supplements.  He asks the following questions:
"Do we not get all of the necessary nutrients, vitamins and minerals from the food that we eat?
If we eat a regular, balanced diet, is that not enough to keep our bodies healthy and fit?"
He says that if you were to ask those questions prior to the turn of the 20th century, or even into the first quarter of the 20th century, the answer would have been yes. But today, given the fact that we do not have pure food anymore, the answer is no!"
Marilyn believes that this is a very important article to read as he clearly points out all the pitfalls in the foods that we are eating.   If you do not know very much about the glyphosate that he speaks of then click this link to learn more.  Marilyn uses a product called Body Shield™ to assist in the removal of heavy metals and soaks all fresh produce, chicken, fish and dried lentils in a product called OrganiCleanse™ to help make sure my product is as healthy as it can be.  
Would you be interested in using a product that may be able to reduce some of the herbicide and pesticide content of your food?   Click this link to learn more.  
Sisel Safe provides me with

Working from Home

Click this link to find out more about these great products and the ability to be working from home.   A Godsend for young Mums and also for people who are retired and still retain the vigour of their youth and wish to do something useful with their time.
Marilyn supplements her diet on a daily basis with age reversing products and dietary supplements.   If you would like to learn more about what she does then email siselopportunity@iinet.net.au
 Please click this link to read the full information Dr Dahl provides.
Marilyn Vine once again invites you to join her in this amazing network marketing opportunity – the one that you can actually be working from home to do – or go on the road and do meetings and presentations.    We all know that the effort we put in will relate to the rewards we receive.
Please share this working from home opportunity with your friends and family.
Click this link and away we go!