Glyphosate – Banned in Brazil
Glyphosate – is it destroying the soil?  Marilyn Vine urges you to check out all the information below particularly if you are eating gluten free foods in the belief that these may be healthy.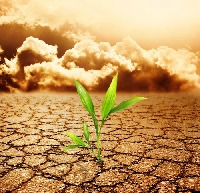 This is a question we should all know the answer to before using Monsanto's Roundup


Glyphosate and Coleorectoral Cancer
Childrens Health Defense dated dated 22 August 2019 published this article "Glyphosate and Colorectal Cancer in Young Adults".
In Part I, "The Disturbing Increase in Colorectal Cancer in Young Adults," we called attention to the steep rise in colorectal cancer incidence in young people in their twenties and thirties and discussed the risks associated with viral vaccines. In Part II, we discuss glyphosate as another plausible culprit in the colorectal cancer epidemic.


Glyphosate Fact Sheet


Stephanie Seneff Interview
Dr Mercola dated 4 August 2019 brings an Interview: Stephanie Seneff on glyphosate.  His story at a glance:
Stephanie Seneff, a senior research scientist at the Massachusetts Institute of Technology (MIT), has been studying glyphosate for years and has become hooked on determining what makes this ubiquitous chemical so toxic

One of the ways G. may be harmful is via disruption of glycine homeostasis; glycine is a very common amino acid your body uses to make proteins

G. also inhibits the shikimate pathway, which is involved in the synthesis of the essential aromatic amino acids phenylalanine, tyrosine and tryptophan

G. also causes sulfate deficiency and impairs the heme pathway

Eating organic, consuming organic, unpasteurized apple cider vinegar, eating garlic and cruciferous vegetables, and glycine supplementation (or consuming organic bone broth) can help protect you from glyphosate toxicity



[Marilyn comment]  Fulvic Acid will also assist in leaching G. and paraquat out of your system.  If you would like to know more please email me.   I use 4 products containing fulvic acid to assist me in maintaining my health.  Now Listen to what Stephanie has to say.



Fatty Liver Disease - nonalcoholic steatohepatitis
Dr Mercola dated 28 May 2019 published this article "Glyphosate Is Causing Fatty Liver Disease".  Here is his story at a glance:
People with a more severe form of nonalcoholic fatty liver disease (NAFLD) called nonalcoholic steatohepatitis, or NASH, had significantly higher residues of G. in their urine

That exposure to G. may lead to more severe forms of liver disease is concerning, since those with NASH are at increased risk of liver cirrhosis, liver cancer and higher liver-related and non-liver-related mortality

A number of animal studies have linked glyphosate to liver damage, including one that dates back to 1979, which showed the chemical could disrupt mitochondria in rat livers

Researchers from King's College London also showed an "ultra low dose" of glyphosate-based herbicides was damaging to the liver

As more and more glyphosate has been sprayed on agricultural lands, parks and backyards, entering our food and water supplies, NAFLD rates have trended upward

Bill Gates "Impossible" burger tests 11 percent higher in carcinogenic glyphosate!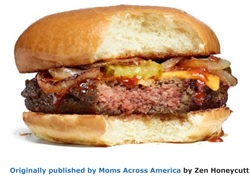 GreenMedia dated 16 May 2019 published this article "GMO Impossible Burger Positive For Carcinogenic Glyphosate".
wo days ago a Monsanto trial jury awarded the plaintiffs over $2 billion dollars, for the connection between the glyphosate-based herbicide, Roundup, and their cancer. Today, Moms Across America announces that the Impossible Burger* tested positive for glyphosate. The levels of glyphosate detected in the Impossible burger by Health Research Institute Laboratories were 11 X higher than the Beyond Meat Burger. The total result (glyphosate and it's break down AMPA) was 11.3 ppb. Moms Across America also tested the Beyond Meat Burger and the results were 1 ppb.
"We are shocked to find that the Impossible Burger can have up to 11X higher levels of glyphosate residues than the Beyond Meat Burger according to these samples tested. This new product is being marketed as a solution for "healthy" eating, when in fact 11 ppb of glyphosate herbicide consumption can be highly dangerous. Only 0.1 ppb of glyphosate has been shown to destroy gut bacteria, which is where the stronghold of the immune system lies. I am gravely concerned that consumers are being misled to believe the Impossible Burger is healthy." stated Zen Honeycutt, Executive Director of Moms Across America.
This is the same Bill Gates whose mission in life through the Bill & Melinda Gates Foundation wishes to see EVERY CHILD ON THE PLANET VACCINATED!    His personal family physician spoke out and said the Gates children were NOT VACCINATED!    Surely if he believed in what he is proposing his children would have been first in line!    The physician's link was removed!   He is also shown on YouTube stating that vaccination will assist in reducing the world's population!
It is also Bill Gate's company, Microsoft, that built computers with "back doors" so that your computer can be accessed from outside sources whether it is turned on or off.  They even have the ability to insert things into your computer and then someone finds it and you are charged with having this content on your computer!   
In my opinion Bill is such a lovely man!!!!!!!

We should all be dancing in the streets!!!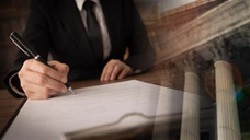 Dr Mercola dated 3 April 2019 brings this fabulous news "Second Jury Trial Implicates Roundup in Lymphatic Cancer".  His story at a glance:
March 19, 2019, a U.S. jury ruled Roundup was a substantial causative factor in the Non-Hodgkin lymphoma of Edwin Hardeman. In the second liability phase of the trial, jurors will decide whether Bayer/Monsanto acted with negligence and should pay damages

Bayer stock plummeted by 12.5 percent, the largest intraday loss in 16 years, wiping out a cool $9.1 billion of the company's value; since August 2018, Bayer's shares have fallen by more than a third, wiping out about $28.2 billion of the company's market value

Glyphosate and glyphosate-based weed killer formulations have been linked to Non-Hodgkin lymphoma, impaired protein production, mineral chelation, disrupted sulfate synthesis, microbiome disruption and more

Recent research found that among children born of women with high exposure to glyphosate during pregnancy the rate of autism spectrum disorder with intellectual disability was 30 percent higher than among those born of mothers who lived further from highly-sprayed areas

Scientists also warn glyphosate-based herbicides may be harming wildlife and insects at the bottom of the food chain. Glyphosate has also been identified as a driver of antibiotic resistance

More revelations



Warnings now going mainstream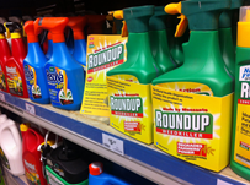 NaturalNews dated 7 January 2019 published this article "Glyphosate warnings go mainstream as the dangerous truth about this toxic herbicide can no longer be denied".  Click this link to watch the YouTube.


Children's breakfast cereals
NaturalNews365 dated 1 November 2018 published this article "100% of breakfast cereal tested POSITIVE for toxic chemicals from a popular weed killer".  Here is an excerpt:
A second round of testing from the Environmental Working Group (EWG) has discovered a disturbing finding: 100% of the cereal for kids assessed in their study contained glyphosate, a toxic herbicide ingredient found in weed killers.
And of these kids' cereals (including Quaker Chewy S'Mores, Very Berry Cheerios, and Quaker Instant Oatmeal Apple and Cinnamon), nearly 93% of them had glyphosate levels above EWG's benchmark of 160 parts per billion – the maximum level they deem 'reasonably safe' for human consumption.


Australian documentary
Dr Mercola dated 20 October 2018 published this article "The Monsanto Papers".  Here is Dr Mercola's story at a glance followed by the Australian documentary.
Between 1974 and 2014, glyphosate use increased more than 250fold in the U.S. Today, an estimated 300 million pounds are applied on U.S. farmland annually

Evidence suggests Roundup is highly toxic, and evidence unearthed during legal discovery shows Monsanto has been well aware of its toxicity, and has been covering it up

August 10, 2018, a jury ruled in favor of plaintiff Dewayne Johnson in a historic case against Monsanto. Johnson — the first of 9,000 pending legal cases — claimed Monsanto's Roundup caused his Non-Hodgkin lymphoma

Evidence presented in legal cases against Monsanto include email correspondence and corporate documents that create a comprehensive narrative of corporate malfeasance and collusion with U.S. regulatory agencies. These documents are known as "the Monsanto papers"

Only 13 animal studies and half a dozen epidemiological studies have looked at G's carcinogenic potential, and the vast majority of those studies show a correlation between this and cancer
The Australian documentary, "The Monsanto Papers," reveals the secret tactics used by global chemical giant Monsanto (now owned by Bayer AG1,2), to protect its bestselling herbicide, Roundup.
The film starts out with a quick history of Roundup and how its now-clearly absurd safety claims (such as "it's biodegradable," "safe enough to drink," and "safer than table salt") made it into the worlds' most widely used weed killer, used by farmers and private gardeners alike. Indeed, it was at one time known as "the world's most trusted herbicide," but those days are now long gone.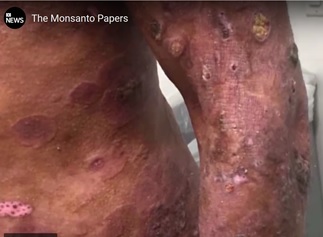 Rare form of Non-Hodgkin Lymphoma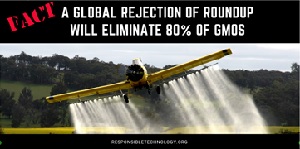 International Responsible Technology (IRT) led the global dialogue on the health dangers of GMOs leading to the tipping point already underway in the US. Help us maintain that leadership in the global discussion about Roundup so that it extends to our food supply.
Please support IRT with a generous contribution today. Contribute like our world depends on it.


Found in vaccines
World Mercury Project dated 6 September 2018 has published a lengthy article entitled "Rounding Up Glyphosate: Toxicity Known Since the 80's—So Why Weren't We Protected?"   This is a small excerpt from the article but clearly another reason not to have our children vaccinated!
"Human vaccines have also been shown to contain this. Moms Across America has reported levels as high as 2.6 parts per billion (as determined by independent testing laboratory, Microbe Inotech Laboratories, Inc., St. Louis, MO) in the MMR-II vaccine, with all other vaccines tested showing at least detectable levels of G. This isn't unexpected, given that vaccines are manufactured using bovine and pork-based cell culture products derived from livestock that may have consumed grain-based feed with the allowable level of G. at 400 parts per million. Although G. levels in vaccines are up to 1000 times lower than that in food substances, one must consider that vaccines are directly injected into the body, meaning that 100% of the herbicide is directly absorbed into the recipient's tissues. Additionally, vaccines contain other substances like adjuvants and surfactants which can hasten the uptake of glyphosate into cells."



Oat breakfast cereal containing Glyphosate





Fantastic News – Brazilian Court suspends its use!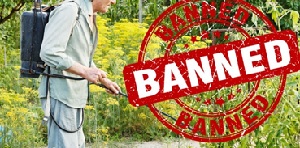 Activist Post dated 7 August 2018 published this article "Brazil Court Suspends Glyphosate; What About Doing That, EPA & FDA?".   Here is an excerpt:
The international news agency Reuters reported August 6, 2018,
A Brazilian judge has suspended the use of products containing the agrochemical glyphosate, a widely employed herbicide for soy and other crops in the country, according to legal filings.
Why would a judge in Brazil take such action, when regulatory officials in the USA think it is harmless?  Probably because Monsanto and Bayer lobbyists can't get near Brazilian judges?


First trial
Organic Consumers Associate reports "Monsanto's Herbicide Expert Has Bad Day in Court".   This should be a good trial to follow and hope for an honest outcome from the judiciary system with regards to the cover-ups and harm that has been caused particularly Glyphosate.  

Peculiarities of the autism gut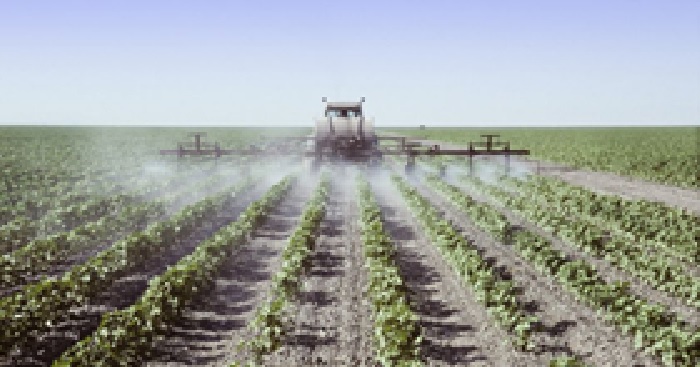 GreenMedia dated 7th June 2018 published this article "How Glyphosate Poisoning Explains the Peculiarities of the Autism Gut".  Here is an excerpt from this article and it is suggested that you read the article in full.
"Children with autism have a peculiar digestive system disorder, as was recently eloquently described by Dr. Arthur Krigsman at the AutismOne conference. How might glyphosate (Roundup) cause this?
In May of 2018 I had the opportunity to attend the AutismOne conference in Chicago, Illinois [1]. As in previous years, it was an exciting event where many experts, mostly alternative medicine practitioners, gave impassioned presentations offering their latest insights into various features of autism or biometrics linked to autism or treatment programs that they found to be beneficial. As in the past, I came away with increased optimism that we might finally solve the autism puzzle, along with many new leads on research topics that I needed to dig into more thoroughly, and renewed hope that autism can in fact be reversed."


Terminal cancer patient gets his day in court
Dr Mercola dated 3 July 2018 published this article "Terminal Cancer Patient Who Sued Monsanto Gets His Day in Court."  Here is an excerpt from the article but make sure you Click the link and read the full article and listen to the YouTube.
"In 2015, the IARC classified glyphosate as a probable human carcinogen based on limited evidence showing it can cause Non-Hodgkin lymphoma and lung cancer in humans, and convincing evidence linking it to cancer in animals
Recent research by the respected Ramazzini Institute shows daily ingestion of glyphosate at the EPA's acceptable daily dietary exposure level alters sexual development in rats, alters the intestinal microbiome, and has genotoxic effects
Recent tests by the U.S. National Toxicology Program reveal the Roundup formula is far more toxic than glyphosate alone, and is lethal to human cells
An estimated 4,000 individuals have filed lawsuits against Monsanto, claiming Roundup caused their Non-Hodgkin lymphoma. The first cancer patient to get his day in court is Dewayne "Lee" Johnson, who used Roundup extensively in his work as a groundskeeper
Bayer seems to be betting on its ability to rehabilitate Monsanto's products' reputation simply by ditching the Monsanto name, but worldwide, the fight against Monsanto is now turning toward Bayer as its successor"

FDA knew about Glyphosate in grocery items and did nothing!


NewsTarget dated 4 May 2018 published this article "FDA finds G. weedkiller residues in nearly all grocery foods, but has spent years hiding test results from the public."   Here is an excerpt from this article:
"Now, a Freedom of Information Act (FOIA) request by The Guardian newspaper has uncovered documents confirming that the U.S. Food and Drug Administration (FDA) has quietly been testing food samples to check for G. residues but has not released its findings to the public. The Guardian notes that the agency has struggled to find any foods that have not been contaminated by this herbicide."

What are you eating in your foods that is causing allergies and suicide


Some farmers transition to organic production to earn premium prices paid for organic crops. Others switch to make their farms more sustainable. But for some farmers transitioning to organic is a necessity to save their health—and even their lives. Read more about these farmers here.


Most foods sold in the US found to be contaminated
Dr Mercola on 15 May 2018 published this article "Toxic Weed Killer Found in Most Foods Sold in the US".  Make sure you read the full article and here is his story at a glance:
"Between 1974 — the year G. entered the U.S. market — and 2014, G. use in the U.S. increased more than 250fold

Few people had detectable levels of G. in their urine in 1993, but by 2016, 70 percent had detectable levels. Between 1993 and 2016, the G. levels in people's bodies increased by 1,208 percent

While both the U.S. Department of Agriculture's Pesticide Data Program and the U.S. Food and Drug Administration (FDA) measure pesticide residues in foods, neither include glyphosate in their official testing

Internal FDA emails reveal Roundup has been found in virtually all foods tested, including granola, oatmeal products, crackers and honey

Independent testing has found significant amounts of glyphosate in a wide range of foods as well, including grains (especially oats), legumes, beans, orange juice, wine and ice cream "


Now known to be totally toxic
Organic Bytes on 10 May 2018 released this document "Totally Toxic". The article goes on to say:
"Monsanto's Roundup weedkiller may be even worse for human health than we thought.
As reported this week in the Guardian, new tests show that when Roundup's key active ingredient, glyphosate, is combined with other chemicals to create the final product, the herbicide is more toxic to human cells than glyphosate alone."
Please take the time to read the full article.     I have advised on previous occasions that the Codex Alimentarius Pesticide Committee advised that fulvic acid will assist in leaching glyphosate and Paraquat out of the body.     I personally use four products that contain fulvic acid and have also purchased fulvic acid to spray around my vegetable garden and fruit trees.  Eventually I will do all my flower beds and the lawn.    If you would like information on what I use or where I source my fulvic acid for the garden from, then please click this link to ask me


Glyphosate levels have increased by 500%
The Pulse of Natural Newsletter asks:
Glyphosate: What's Your Level of Exposure?
ANH-USA staff underwent testing for exposure, and the results were shocking! Action Alert!
Please click this link to learn more about what has been revealed.


Shocking statistics
NaturalHealth 365 dated 26 November 2017 provides this shocking news "G. levels sharply increase by 1,208% within the human body".   Here is an excerpt from this article:
"The environmental dangers of this in Roundup and other weed killer products have been well documented. Now new research, from a team led by Paul Mills of the University of California San Diego, has found it could be negatively affecting human health – especially in lower-income communities, as illustrated by the 1,208 percent increase in human glyphosate levels."
On 6 June 2017 this article was published:
The World Health Organization's (WHO) cancer agency, the International Agency for Research on Cancer (IARC), classified glyphosate as "probably carcinogenic to humans," which is the second-highest classification for substances that can cause cancer. Glyphosate is the main ingredient of Monsanto's best-selling herbicide Roundup.   Source   



Human exposure to Glyphosate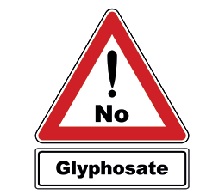 On 24 October 2017 UC San Diego Health issued this publication "Exposure to Glyphosate, Chemical Found in Weed Killers, Increased Over 23 Years"  The article goes on to say:
"Analyzing samples from a prospective study, University of California San Diego School of Medicine researchers found that human exposure to glyphosate, a chemical widely found in weed killers, has increased approximately 500 percent since the introduction of genetically modified crops.
"The data compares excretion levels of glyphosate and its metabolite aminomethylphosphonic acid in the human body over a 23-year time span, starting in 1993, just before the introduction of genetically modified crops into the United States," said Paul J. Mills, PhD, UC San Diego School of Medicine professor of Family Medicine and Public Health and director of the Center of Excellence for Research and Training in Integrative Health. "
Please make sure you read the entire document as it is important information with regards to your health and in avoiding GMO products.
I have been reading for the past several years that when the blood of Americans was tested it was found to contain high levels of glyphosate and this included breast milk. 


Dicamba wreaking havoc
Dr Mercola dated 29 August 2017 has published this story "New Dicamba Herbicide Wreaks Havoc Across the US".   His story at a glance:
"The rapid emergence of glyphosate-resistant superweeds has led to the development and use of even more toxic herbicides, including dicamba, which has been clearly linked to non-Hodgkins lymphoma
Dicamba is an extremely potent and volatile toxin that is banned during growing season. Monsanto's new weed killer, XtendiMax with VaporGrip Technology, designed for use with dicamba-resistant seeds, is supposed to be less prone to vaporization and drift
Arkansas, Illinois, Missouri, Ohio and Tennessee are now investigating thousands of dicamba damage reports; an estimated 3.1 million acres have been damaged by dicamba drift this season"

Fulvic Acid Neutralizing Glyphosate and Paraquat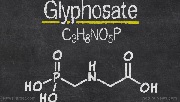 NaturalNews dated 6 June 2017 published this article "Despite links to cancer, the EU proposes a 10-year license renewal for key ingredient in Monsanto's Roundup".   Click this link to read this article
Then read this article published by GreenMedia on the recent Codex Alimentarius meeting held in April 2017 in Beijing, China regarding the pesticide residues.   Here is an excerpt from this article:
"Fulvic Acid
As counterpoint to the carnage wreaked by pesticides worldwide, organic fulvic acids are created by soil-based micro-organisms to make minerals and other nutrients assimilable by plants. Importantly, fulvic acid can and will neutralize glyphosate and even the deadly pesticide Paraquat (12, 13).
Our soils are sick from greed-based, irresponsible agricultural practices, pesticides, chemical fertilizers, erosion, and mineral depletion, all of which stop or reduce adequate microbial activity in the soil, rendering them sick and/or dead and sterile. Sick soils make for sick plants and sick plants make for sick humans and animals. The addition of fulvic acid to our diets and our soils may provide both a stop-gap and medium-term solution to this pesticide plague."


Moms exposed to Roundup
Naturalhealth dated 24 July 2017 published this article "Glyphosate warning: Unfavorable birth outcomes for moms exposed to Roundup".  The article goes on to say:
"New data was recently presented at a children's health conference warning the public about the grave dangers of G., the active ingredient in weed killers like Roundup and similar herbicides.
When G. gets into the systems of expectant mothers, the risk of a number of adverse outcomes rises. These include lower birth weight, shorter gestation times and additional risks to the health of both the child and the mother."
Click this link to read the full article

Evidence of cancer brushed aside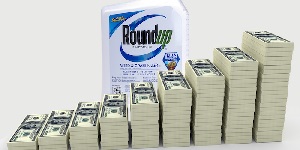 GreenMedia on 16 July 2017 published this article "EU authorities broke their own rules and brushed aside evidence of cancer to keep glyphosate on the market".
Here is an excerpt and it is suggested that you click this link to read the full glyphosate article.
"A new report by the toxicologist Dr Peter Clausing shows that the EU authorities violated their own rules and disregarded evidence that glyphosate is carcinogenic to reach a conclusion that the chemical does not cause cancer."


Buying science and promoting cancer
Dr Mercola on 12 April 2017 produced an article entitled "How Monsanto Buys Science and Promotes Cancer".   His story at a glance:
The global environment has been saturated with toxic chemicals and genetically modified seed, with glyphosate finding its way into the bodies of nearly 93 percent of Americans
As California takes a stand against glyphosate and American farmers are suing Monsanto for unlawful death after exposure, the company continues to buy supporters and hide the dangers of its flagship chemical
Although pervasive, you can reduce your toxic load by purchasing organic, washing produce, using natural cleaners and leaving your shoes at the door
Click this link to read the article.



Monsanto patented this as an "antibiotic"
NaturalNews dated 22 March 2017 published an article entitled "Coincidence? Monsanto patented glyphosate as an "antibiotic" drug, claiming weed killer is medicine"  The article goes on to say:
"In 2003, the corporate giant first submitted a patent for glyphosate as a parasitic control-type antimicrobial agent — or, in other words, a type of antibiotic.
The patent was granted in 2010, and you can view it here. Monsanto patented the combination of glyphosate and polyvalent anion oxalic acid as a method for preventing and treating pathogenic infections like malaria. As the patent explains, parasites from the phylum of Apicomplexa are often responsible for diseases in humans and other animals — and glyphosate is capable of inhibiting the growth of these parasites.
This patent certainly brings even more concerns about the impending Bayer-Monsanto merger, but more importantly, it raises a significant question: is glyphosate contributing to the proliferation of antibiotic-resistant bacteria?"
Click this link to read the full article.



Gluten free foods
NaturalNews dated 10 March 2017 issued an article entitled "Gluten-free foods found saturated with glyphosate weed killer: Video documentary reveals shocking details that may make you question gluten-free".   The article goes on to say:
"In recent laboratory tests, many gluten-free foods were found to containing alarmingly high levels of glyphosate weed killer, a chemical described as a "probable carcinogen" by a scientific subgroup of the World Health Organization."   Make sure you listen to the YouTube to learn more about gluten free foods containing glyphosate and click this link to read the article.



Cancer warning on label likely to be upheld on Roundup
Dr Mercola on 14 February 2017 advises:
"In March, 2015, the International Agency for Research on Cancer (IARC), a research arm of the World Health Organization (WHO), reclassified glyphosate as a "probable carcinogen" (Class 2A).1,2
The decision was based on "limited evidence" showing the weed killer can cause non-Hodgkin's lymphoma and lung cancer in humans, along with "convincing evidence" linking it to cancer in animals.
The IARC is considered the global gold standard for carcinogenicity studies, so its determination was of considerable importance. It's also one of the five research agencies from which the OEHHA — the California agency of environmental hazards — gets its reports to declare carcinogens under Prop 65.
Monsanto has vigorously pursued a retraction of the IARC's damning report,3 to prevent California from pursuing a cancer warning on Roundup and other, newer weed killers in the pipeline, designed for use on the company's latest genetically engineered (GE) crops."
and the article goes on to say:
" Roundup isn't the only weed killer that would have to bear the Prop 65 warning label. Glyphosate is also found in OrthoGroundclear, KleenUp, Aquamaster, Sharpshooter, StartUp ,Touchdown, Total Traxion, Vector and Vantage Plus Max II and others."
Click this link to read the full article.



Monsanto Lawsuits on Roundup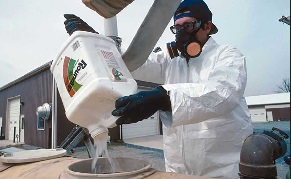 Activist Post dated 11 November 2016 has provided us with an update on the law firm undertaking class action with regards to people harmed.     
The article goes on to say "When I (Catherine Frompovich) published the article, "Glyphosate Contaminates the Global Ecosystem: The Damning New PAN Report,"  I mentioned a law firm as a resource because of the lawsuits it has filed on behalf of persons damaged by the use of Monsanto's herbicide Roundup®. Roundup's prime active ingredient is G., a chemical that the World Health Organization's International Agency for Research on Cancer [IARC] designated a "probable human carcinogen."
That law firm is Baum Hedlund Aristei & Goldman, Consumer Attorneys of Los Angeles, California.  The firm's Director of Public Relations and Marketing emailed a thank you for mentioning that lawsuit. Robin McCall's email prompted me to want to know more about their clients and the lawsuits, so I asked her some questions about the firm's case load.
Incidentally, there is a Spanish language link "Demanda Monsanto Roundup" for folks who may want to access the law firm's information in that language."



Conventional food contaminated



Natural News dated 11 November 2016 provides the following information:
"Roundup weed killer contains 50 percent glyphosate, can be found contaminating most conventional food, including produce
Up until now, the only way you could truly avoid glyphosate consumption was to buy certified organic food, but thanks to Anresco Laboratories working in conjunction with The Detox Project, accurate and affordable glyphosate testing of food will be available to consumers. For all you science "geeks," their lab is ISO certified and uses the regulatory recognized LC/MS/MS method – which is the "gold standard" for regulators and scientists testing food contaminants (not just ISO "standards" or ELISA).
By the way, Anresco Laboratories has been around since the 1940s, and their food safety analyses span several genres of research, including pesticides, herbicides, microbiology and nutritional labeling, including testing imported foods, herbal products, soil and water. Their laboratory is independent, ISO-17025 accredited and FDA-registered."


Organic Panty Liners containing Glyphosate
NaturalNews dated 28 July 2016 reveals that organic panty liners have been found to contain this insidious ingredient.    Click this link to read this information.



Monsanto



Dr Mercola on 23 July 2016 advises with his story at a glance:
Monsanto's products include saccharin, aspartame, Agent Orange, PCBs, DDT, Roundup (the active ingredient of which is G.) and herbicide-resistant genetically engineered seeds

Since 1974, 1.8 million tons of G. have been applied to US fields; two-thirds of that volume has been sprayed in the last 10 years; 9.4 million tons of glyphosate was used worldwide

Tests show 93 percent of Americans have detectable levels of glyphosate in their urine, at an average level of 3.096 parts per billion (ppb)
Listen to the YouTube and Click the link to read the article.    You will hear talk of DDT.   In recent times I have read that it is believed that the spraying of DDT may have been behind the massive polio outbreak.

Malta
1st EU Nation to enact  ban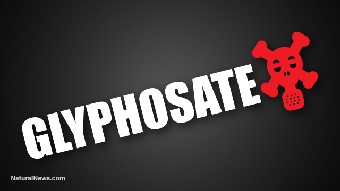 NaturalNews dated 19 July 2016 brings good news on another country preventing the use of this toxic chemical.  The article goes on to say:
"Leading by example, Malta is poised to become the first European Union nation to enact a complete ban on the carcinogenic herbicide G., the active ingredient in Monsanto's Roundup weedkiller.


The move towards a complete ban in the country comes on the heels of the decision in June by the European Commission to grant an 18-month extension of the license."
Click this link to read the full story.



Testing back fired!



NaturalNews on 30 May 2016 provides the following interesting but to me very laughable actions on behalf of the Members of the European Union Parliament.   It comes to the forefront every now and then that this person or that person has a vested interest in Monsanto or their like and that this colors the decisions that they make.   Read what NaturalNews says by clicking this link and here is an excerpt from what they found.   
"In a bid to show the public that there is no reason to be concerned about exposure to popular herbicide glyphosate – produced by Big Agri Giant Monsanto – Members of the European Parliament (MEPs) volunteered to take a urine test to see if glyphosate was in their systems. As reported by Reader Supported News, 48 MEPs from 13 different European Union countries participated in the test to see if they had been exposed to the cancer-linked weedkiller – and now the results are in.
According to the test results from the accredited Biocheck Laboratory in Germany, "all participants excreted glyphosate by urine." That's right – every single one."
On Monday 6 June 2016 in Brussels the following is to be considered:
"To approve glyphosate, the Commission needs the approval of 16 European governments, representing at least 65% of the EU's population. Even states with a massive agrochemical industry like Germany can be moved by people power, but others may put the interests of the agrochemical industry above public safety concerns."
IF YOU LIVE IN EUROPE – CONTACT YOUR GOVERNMENT AND SAY "NO" you don't want them to approve the continued use of Glyphosate!



Grotesque Farm Animal Mutations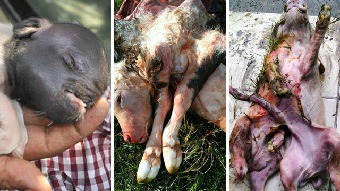 NaturalNews dated 24 May 2016 provides information on a story unfolding in Argentina on farm animal mutations being found.  Click here to read the full article and view more pictures.
"Glyphosate weed killer, heavily used in conjunction with genetically modified crops, is being blamed for a sharp rise in grotesque, horrific animal mutations taking place in Argentina (see horrifying photos below).


While this story will never appear in the corporate-controlled U.S. media, the UK-based Daily Mail reports that the mutations "look like something from a horror movie - a black dog with a mini trunk protruding from its nose. The baby yellow chick with not two but four feet, the spider piglet with one head, two bodies and eight legs, the goat with two heads and the baby pig with skin so wafer thin you can see the muscles and blood flowing around its body."


"Farmers blame harsh chemical Glyphosate for causing the mutations," reports the Daily Mail, adding that "local media said that the deformation was due to the use of pesticides on farmland in the region."



NaturalNews G. Website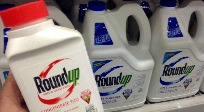 NaturalNews on 9 May 2016 tells us:
G found to accelerate growth breast cancer cells, even at ridiculously low concentrations
The adverse effects of G, the active ingredient in Monsanto's Roundup Ready herbicide, continue to mount. According to an alarming study, published in the journal Food and Chemical Toxicology, glyphosate, even in ridiculously low concentrations, can accelerate the growth of human breast cancer cells.



Portugal  




High levels of G. Found in People's blood



NaturalNews on 20 May 2016 provides information on what has been found in Portugal.   The articles advises:
"Worldwide, G. contamination is rampant. Around 650,000 tons of the chemical, the primary ingredient in Monsanto's Roundup, were applied globally in 2011. Unsurprisingly, the widely used weed killer is in our water supplies, soil and conventionally grown crops. Now, thanks to independent testing, we're beginning to understand how G., a probable carcinogen, accumulates in people."
Click to learn more about what has been found.



Quaker Oats owned by PepsiCo now being sued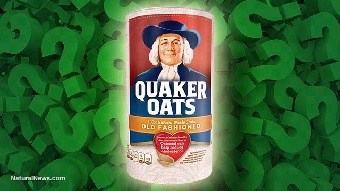 NaturalNews on 4 May 2016 advises that Quaker Oats are now being sued for the high level of glyphosate being found in their product.    I believe that this is probably just the tip of the iceberg and that we will see many more manufacturers being sued until such time as they stop using genetically modified foods.   Click this article to read more about.



Eggs found to contain G!




Where does it end?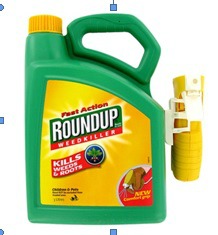 NaturalNews on 2 May 2016 provides information on toxicity of some of our most commonly eaten foods including eggs!    Please click this link to read more about this.

Rat Tumors and G. and GMO's

NaturalHealth dated 21 March 2016 brings an article entitled "Scientist who linked GMOs and glyphosate to rat tumors wins SECOND court case against criminal biotech shills who forged signatures to discredit his research"
"The Parisian High Court has ruled that French Professor Gilles-Eric Seralini, a scientist known for his controversial research linking GM feed with cancerous tumor growth in rats, was right when he concluded that GMOs are unsafe for human consumption."
Click this link to read the full article.


Mitochondria and Inflammation
Dr Mercola on 2 February 2016 provides this YouTube with Jeffrey Smith interviews Dr. Alex Vasquez, M.D., Ph.D., author of about 100 papers and 15 scientific books, and Stephanie Seneff, Ph.D., a Senior Research Scientist at MIT and author of about 200 papers, about the impact of glyphosate — the active ingredient in Roundup — on your mitochondria.
As noted by Jeffrey, this is a very important topic, as mitochondrial dysfunction is an underlying foundational element of most diseases.



Known for 4 decades!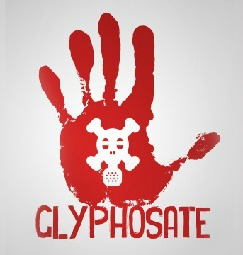 NaturalNews on 7 January 2016 brings information from Dr Stephanie Seneff from the Massachusetts Institute of Technology and her colleague Anthony Samsel on how Monsanto cherry picked data to give them the results they wanted to show.
Click this link to read the full article.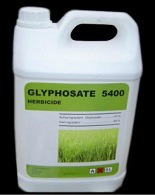 Making plants more susceptible to pathogens from the soil
Just where does the harm stop?

When is enough – enough?

How can we shut Monsanto and its GMO's down?
Research and learn about the harm and learn to avoid the foods that could or can be contaminated.   Take action by soaking all your fresh produce in a product that may help to reduce toxic levels.   
If we stop buying foods that we know are GMO modified then this affects the market.  Retailers are not going to sell products that sit on their shelves and don't move!    
If the Retailers don't purchase then this brings the profit down on Monsanto and hopefully puts them out of business.
We the people have the POWER to do this!   We just have to exercise this power.
Now click this link and read Dr Mercola's latest article (25 October 2015) and watch the YouTube.



Drowning in poisons



NaturalNews on 20 November 2015 produced an article where they are saying that we literally drowning in poisons created by our dear friend Monsanto.  The article goes on to say:
"There's a really good reason why Monsanto is being called "the world's most evil corporation." Since 1901, some of its creations include the artificial sweetener saccharine, pesticides laced with dioxin, Agent Orange, aspartame (created by its partner, G.D. Searle) and the most toxic chemical on the planet – glyphosate. We are literally drowning in poisons because of Monsanto."



Feminine Hygiene Products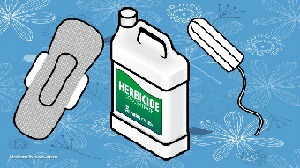 Another sorry tale with feminine hygiene products found to be putting a carcinogen into women's vaginas!   The glyphosate in the cotton product used being the culprit.   Read the NaturalNews article dated 22 October 2015 to learn more about this.



WHO Study on Roundup Cancer Study



NaturalNews on 30 July 2015 brings information on study conducted by the World Health Organization (WHO) on Monsanto's Roundup herbicide.   The study determined that the chemical G is now on record as being "definitely genotoxic".  The article went on to say:
"Professor Christopher Portier, speaking at a recent scientific briefing on glyphosate in Westminster, London, told listeners that there's "no doubt" in his mind that glyphosate, the primary active ingredient in Roundup, causes genetic damage that can lead to cellular malfunction and cancer."
Click this link to read the full story.



EPA being forced to investigate



NaturalNews on 12 July 2015 in their article advise the following and I must say that this should have been done years ago and 2020 is too far away to learn the truth!
"In a historic settlement, the Environmental Protection Agency will be required to assess the negative effects of the herbicides atrazine and glyphosate. The Center for Biological Diversity led the charge. The EPA will now be required to investigate how these herbicides impact 1,500 different endangered species. In addition, the EPA will investigate the impacts of two other pesticides similar to atrazine – propazine and simazine. The assessments are to be completed by June 2020."



Banned in France



Natural news on 30 June 2015 provides information with regards to France is the latest country to ban the private sale of Monsanto's favorite carcinogen - glyphosate.  Click this link to read what else France is actively doing to support both human health and environment.



35 Years Monsanto has known it causes cancer!



NaturalNews on 14 May 2015 provides information that Monsanto has known for thirty-five years that G. Causes cancer!
What is even more disturbing is that the Environmental Protection Agency ALSO KNEW!   This is the government agency there to protect your health and the health of the environment!
Click this link to read what has occurred
.



Have you been contaminated with cancer causing G.?



NaturalNews on 22 April 2015 advise that the chances are that you are already contaminated!  The article goes on to say:
"Although many people try to be healthy by eating well, exercising regularly and surrounding themselves by positive people, the sad truth is that despite these efforts, their health is likely already in jeopardy. Odds are, thanks to exposure to cancer-causing chemicals like glyphosate -- found in none other than Monsanto's Roundup -- your body is already contaminated."
Then read the NaturalNews article



Health Risks associated with GM foods and G pesticide



Listen to Dr Michael Antoniou, Molecular biologist speak on 24 March 2015 in Sydney on this subject.   He asks in the talk should we be worried and one of his slides tells us:
"GM crops are produced through a procedure that is radically different from conventional plant breeding:

Does not involve natural sexual reproduction methods.

Allows transfer of one or few genes between totally unrelated organisms, employing artificial combinations of genetic material.

Crosses species barriers to reproduction in ways that do not occur naturally.

Produces combinations of genes that have not evolved to work together in a coordinated integrated whole.

GM transformation process as a whole – transgene insertion plus tissue culture – is highly mutagenic."
Now listen to the talk.  Sorry but the YouTube has been withdrawn.




Kidney Disease



This page covers new information linking this to fatal kidney disease.  It appears that when it becomes mixed with hard water or heavy metals such as arsenic, cadmium, calcium, magnesium, strontium and others that it may be the culprit in resulting in thousands of deaths from a new kidney disease.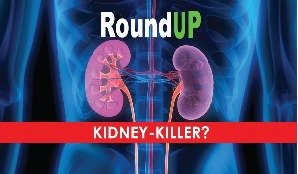 Please read the story "Fatal Kidney Disease" and then click this link for an update. 
Please refer to the article 20,000 deaths..



Fatal Kidney Disease
Green Media on 25 February 2014 brings a most disturbing article on a fatal kidney disease which is causing thousands of people to die.
A new study "Glyphosate, Hard Water and Nephrotoxic Metals:  Are they the Culprits Behind the Epidemic of Chronic Kidney Disease of Unknown Etiology in Sri Lanka?"  In this research it has been hypothesized that "while glyphosate is toxic, it alone is not capable of destroying kidney tissue on the scale recently observed in rice paddy regions of Northern Sri Lanka, or in El Salvador where it is the second leading cause of death among men. They propose glyphosate becomes extremely toxic to the kidney when it mixes with 'hard' water or heavy metals like arsenic and cadmium, either naturally present in the soil or added externally through fertilizer inputs. Hard water contains 'metals,' such as calcium, magnesium, strontium and iron, along with carbonate, bicarbonate, sulphate and chlorides.
It is of interest to me that they say the reaction appears to occur with heavy metals such as arsenic and cadmium.   Both of these heavy metals are believed to be contained in chemically toxic artificial fluoride compounds being added to public drinking water supplies here in Australia.   
Question:  What is happening to the Australian people who are ingesting these toxic chemical waste fluoride products when glyphosate from Monsanto's Roundup gets involved?
To read the full article on the study click this link.
Roundup and GM Corn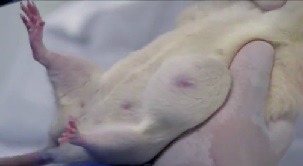 Dr Mercola on 5 May 2015 provides the "story at a glance" and a very disturbing YouTube.  On 19 September 2012 the Food and Chemical Toxicology Journal in New York published the findings of the first ever long-term peer-reviewed food trial.  It explored the long-term health impact of consuming GM Maize (NK603) and the world's most popular herbicide, Roundup.    The research was conducted by a team of scientists lead by molecular biologist Gilles-Eric Seralini and supported by the independent research organization, CRIIGEN.
Glyphosate—the active ingredient in Monsanto's herbicide Roundup—has been reclassified as a Class 2 A "probable carcinogen." Roundup has also been found to boost antibiotic resistance

In response to growing public concern about the toxicity of G, US regulators may start testing for glyphosate residues on food in the near future

The Organic Consumers Association, in cooperation with the Feed the World Project, has launched the world's first glyphosate testing for the general public
Click here to read the full article.


International Agency for Research on Cancer (IARC)
On 20 March 2015 IARC in their Monograph Volume 112 on the evaluation of five organophosphate insecticides and herbicides found:
Glyphosate, malathion and diazinon were classified as probably carcinogenic to humans (Group 2A)
Tetrachlorvinphos and parathion were classified as possibly carcinogenic to humans (Group 2B)
The report goes on to say:
G currently has the highest global production volume of all herbicides.  The largest use worldwide is in agriculture.  The agricultural use of G has increased sharply since the development of crops that have been genetically modified to make them resistant to G.  G is also used in forestry, urban and home applications.  G has been detected in the air during spraying, in water, and in food.  
Please click the link to read the full article.



Neurological and gut flora issues



NaturalNews dated 13 February 2015 provides the following information:
"Impact on pineal gland, gut health explained
Seneff, a research scientist at the Massachusetts Institute of Technology, and her team examined the role that both toxins play in affecting the pineal gland. They explain that the pineal gland is very susceptible to environmental toxins and, when exposed to them, is prone to a range of neurological diseases including autism, Parkinson's disease and anxiety disorders.


Furthermore, they found that both glyphosate and aluminum work together in ways that destroy healthy gut flora. The study, which was published in Agricultural Sciences, states, "Glyphosate disrupts gut bacteria, leading to an overgrowth of Clostridium difficile. Its toxic product, p-cresol, is linked to autism in both human and mouse models. p-Cresol enhances uptake of aluminum via transferrin."(2)"
The article also mentions that it is linked to infertility and autism.   Please

click this link

to learn more.



Brain and Gut Damage



NaturalHealth365 on 15 January 2015 provides a warning for all of humanity.
"Since 1974, we are seeing a dramatic rise in chronic diseases such as, autism, cancer and a wide variety of autoimmune and metabolic disorders. And, according to undeniable statistics, the cause is directly connected to the growing use of the herbicide glyphosate."
Click this link to learn more.



Pathogenic bacteria



GreenMedia on 2 January 2015 provides information on a new study.   The article:
"A concerning new study published in the Brazilian Journal of Microbiology titled, "Influence of glyphosate in planktonic and biofilm growth of Pseudomonas aeruginosa," indicates that the world's most widely used herbicide Roundup (glyphosate) may be contributing to the enhanced growth of the pathogenic bacteria P. aeruginosa in our environment."
Click this link to read the GreenMedia article.



G. toxicity and autism



PreventDisease on 28 December 2014 provides information that a senior scientist has said that 1 in every 2 children will have autism by 2025.    
That is dreadful news!!!   What is going to cause this?
The article goes on to say:
"The overuse of Monsanto's Roundup herbicide on our food is causing glyphosate toxicity and it is now being considered as the single most important factor in development of autism and other chronic disease."
Please click this link to read the full story and Marilyn Vine urges you to be conscious of the products you are using in the home and in the garden.   None of us want to be responsible for these children becoming autistic.



Switzerland's Story



GreenMedia on 25 December 2014 brings information on what has happened when Monsanto/Bayer's GM Plants Contaminate Europe Despite Ban'.  Click this link to read the full article and below is an excerpt.
"In the European Union, GM OSR cultivation is presently prohibited and authorization for the import for food and feed processing is confined to the GM OSR events GT73 (Roundup Ready, Monsanto), MS8, RF3, MS8xRF3 and T45 (all traded as InVigor, Bayer CropScience)[11]. GM crop plants have found even less acceptance in Switzerland where currently neither the import nor the cultivation of GM OSR is allowed at least until the end of 2017 [12], [13]. Nevertheless, the spread of GM OSR cannot totally be prevented by cultivation or import bans. In Japan, where GM OSR is imported but not cultivated, feral glyphosate- and glufosinate-resistant GM OSR plants have repeatedly been detected in port areas and along transportation routes [14]-[17]. The feral GM plants found most likely originated from imported transgenic seeds that were spilled during transport to oilseed processing facilities. Two countrywide studies from Switzerland have reported the occurrence of glyphosate-resistant GT73 OSR from four sites in 2011 and 2012 [18], [19]. The case of Switzerland is remarkable, because GM OSR has neither been cultivated nor imported into the country." [emphasis added]



Monsanto Again!
NaturalNews on 17 September 2014 provides information on how Monsanto developed plants that would continually require G to control the weeds.   This is an excerpt:
"The truth is that G is blazing the pathway to modern-day disease by destroying both soil microbiology and human gut microbiology. Today, just about any food in the Western world's diet is tainted with residue of G. The microbiology of soil systems used for growing food are so depleted, destroying the natural nutrition levels of food.
How did this antibiotic-herbicide become so pervasive in the Western world? Some of the most intelligent and conniving business people in the world thought up a way to create perpetual agricultural need for the chemical. How did these masterminds force this? They began manipulating plant genomes in the lab to develop genetically modified crops that were to be specifically designed to be resistant to glyphosate. In this way, entire agricultural systems would have to accept glyphosate as a requirement to grow food."
Click this link to read the article.



Implicated in Celiac Disease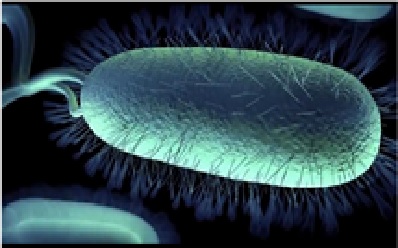 Dr Mercola on 14 September 2014 advises that G exposure appears to be strongly correlated with the rise in celiac disease.   Click this link to read the article and don't forget to watch the YouTube.



US Government being asked to protect the people



NaturalNews on 8 August 2014 provides information on scientists and business leaders urging the US Government to reject toxic herbicide mix of glyphosate and Agent Orange Ingredients.
Why should it be necessary for people to have to urge their government to do the right thing?  What right has Dow AgroSciences to unleash these toxic ingredients into our environment?  
Read the article and contact your Member of Parliament and demand that no application be granted.



Fungal Disease with SoyBeans




NaturalNews on 10 July 2014 states:
"The blockbuster herbicide glyphosate (marketed as Roundup) causes toxic effects even to plants supposedly engineered to resist it, according to a study conducted by Brazilian researchers and published in the journal Planta Daninha. The researchers found that use of glyphosate on Roundup Ready soybeans led to an increase in fungal infections and to lower crop yields."
Click this link to read the full article



Overgrowth of pathogenic bacteria
Green Media on 28 March 2013 published an article with regards to disturbing findings in two studies which have been published in the last six months revealing that G-based herbicides such as Roundup® appear to suppress the growth of beneficial gut bacteria, leading to the overgrowth of extremely pathogenic bacteria.  Click this link to read the report. 



Did you know it stays on your food
Dr Mercola on 20 May 2014 brings the following information:
Recent research shows that genetically engineered (GE) soy contains high levels of glyphosate along with a poorer nutritional profile, leading the researchers to conclude that GE soy is NOT "substantially equivalent" to non-GE soy
On average, GE soy contained 11.9 parts per million (ppm) of glyphosate. The highest residue level found was 20.1 ppm. No residues of either kind were found in the conventional non-GE and organic varieties
Argentina has become one of the largest producers of GE soy and corn, and along with it, the country has experienced an explosion of miscarriages, fertility problems, and abnormal fetal development
Click this link to read the full article.



Roundup
GreenMedia on 14 April 2014 provides information of a new study that shows that Roundup itself is potentially more harmful than just the glyphosate contained therein.  The article goes on to say:
"Roundup herbicide, for instance, was found to be 125 times more toxic than its active ingredient glyphosate studied in isolation."
Click this link to read the full article.



G.'s association with cancer of the lymph tissue
A study paper published in April 2014 in the International Journal of Environmental Research and Public Health and titled, "Non-Hodgkin Lymphoma and Occupational Exposure to Agricultural Pesticide Chemical Groups and Active Ingredients: A Systematic Review and Meta-Analysis," found that glyphosate exposure, in particular, was positively associated with a common subtype of NHL, namely, B cell lymphoma
On 29 April 2014 Green Media provides a whole lot of links to further information on glyphosate-based formulas.  To learn more click this link.  



Found in mother's milk!
NaturalNews on 26 April 2014 advises that it is now being found in mother's milk.   The article goes on to say:
"Plant-killing glyphosate is so environmentally abundant now that it's showing up in urine and blood samples of individuals. The chemical is becoming a part of the human anatomy, circulating through, accumulating. Now researchers are discovering detectable levels of the weed killer in mothers' breast milk!
How will newborns react to the weed killer at their most vulnerable, developing stage of life?
How might a newborn's immune system be disturbed through disrupted gut microbe activity, as the weed killer enters their stomach and blood?
What kind of resulting skin problems and learning disabilities does glyphosate encourage?
Click this link to read the full article.



Europe wants no part of GMO's
Dr Mercola on 22 April 2014 brings news of Europe and their bans on GMO's. Marilyn Vine finds it shocking to learn that glyphosate is being found in the breast milk of a significant percentage of American women and this is being found in women who are actively trying to avoid chemical contaminants!    Listen to the YouTube and you will hear our Europe is banning and the manufacturers are now turning their full attention on the American people with their genetically engineered products!   Please click this link and learn the ramifications and it makes me wonder what the health of the American people will be in time to come.  Don't forget to listen to the YouTube.



20 thousand estimated deaths linked



On 8 April 2014 Dr Mercola brings more information on the 20,000 thousand estimated deaths from a chronic kidney disease.    What astounds me about this report is that it is virtually the same information that was exposed by Green Media on 25 February 2014. 
Why are we not hearing about this in the news and more importantly why isn't something being done to stop Monsanto from using this pesticide!
The article goes on to say:
"a mysterious form of toxic nephropathy—striking down farmers in Sri Lanka, India, and Central America's Pacific coastline (El Salvador, Nicaragua, and Costa Rica), has now been traced back to Roundup in combination with contaminated fertilizer.
As reported by Lanka Business Online1: "Chronic kidney disease of unknown etiology (CKDu) first appeared in Sri Lanka's rice growing areas in the north central province in the 1990s and has been spreading into other areas including the South, with over 20,000 estimated deaths so far." According to estimates by the US Environmental Protection Agency (EPA), some 20,000 American farm workers are also being poisoned on the job each year´
WHEN ARE YOU GOING TO START SPEAKING UP TO STOP MONSANTO?



Study on     




GMOs Harming the Brain
I believe that this is a very important article to be read and shared by everyone.
I am not going to go into a lot of detail here but this is just a brief excerpt from this article.  Please click this link to read the full article.
"The summarization of their results, looking at the effects of both acute and chronic exposure, were reported as follows:
"Taken together, these results demonstrated that Roundup® might lead to excessive extracellular glutamate levels and consequently to glutamate excitotoxicity and oxidative stress in rat hippocampus."
The authors also pointed out that their study found maternal exposure to Roundup® resulted in the offspring being exposed to the herbicide because it crosses the placental barrier during gestation and/or it is passed to them through the breast milk. They caution:
"Exposure to environmental toxicants during pregnancy and suckling periods has the potential to affect embryo and fetal development."



Human and Animal Samples
Green Media on 18 March 2014 provides information on a new study published in Environmental & Analytical Toxicology titled, "Detection of G.. in Animals and Humans," aimed to investigate residues in different biological samples from humans and animals, in order to gain insight into the modern day exposure situation.
It is important that you read and understand the implications of what the study has found particularly when it is becoming more and more difficult to avoid eating foods with glyphosate.   We must all try and stop our governments for allowing Monsanto to use their roundup product containing this ingredient if we are to retain our health and to help heal our environment.



Sri Lanka
NaturalNews on 18 March 2014 advise that Sri Lanka bans glyphosate herbicide to protect its people from a kidney disease risk.    It has been shown to be behind a growing kidney disease epidemic in agricultural workers in Central America.



Threat to Human Health
Dr Mercola on 4 February 2014 advises that G.-based formulations pose a threat to human health through cytotoxicity and oxidative effects.   It was also found to be lethal to human liver cells.
Click on this link to read the full article and then watch the YouTube.



Coral Reef
Green Media Information on 30 January 2014 brings information on a new study "G... persistence in seawater,"   The article goes on to say:
"Australian marine researchers describe "increasing concern over the global loss of corals and seagrass and this has been particularly well documented for the World Heritage listed Great Barrier Reef (GBR)," pointing out that extensive agriculture activities impact water quality around reefs and seagrass beds, especially during the summer wet season from November to March, when rain-induced flooding delivers "runoff containing excess sediments, nutrients, and pesticides," and with satellite imagery reveals their associated plumes travel up to 50 km offshore as far as the midshelf coral reefs.
In order to ascertain the potential impact of G they quantified its biodegradation using "simulation" flask tests with native bacterial populations and coastal seawater from the Great Barrier Reef. They discovered that, "the half-life for glyphosate at 25°C in low-light was 47 days, extending to 267 days in the dark at 25°C and 315 days in the dark at 31°C, which is the longest persistence reported for this herbicide."



Grocery Manufacturers Association of America
Dr Mercola on 28 January 2014 provides information on the Grocery Manufacturers Association of America (GMA) who are trying to get the Food and Drug Administration (FDA) to label GMO's as "natural"!    This is scandalous when you know just how much harm GMO's are causing to people's health.  
For more information on GMO's and Monsanto click their links.
Click this link for more information from Dr Mercola and then listen to the YouTube.



Worse than DDT in the gut!
Dr Mercola on 15 January 2012 brings information on the major dangers of genetically modified foods.  Dr Mercola interviews Dr Huber about genetically modified foods.     Click on the link and read the article but first watch the YouTube



Dr Mercola interviews Dr Don Huber
Dr Mercola posted this interview on 10 December 2011 and gives a brief summation of the entire article as follows.  To read the full article click on the link below the YouTube to read what he has to say.
Dr. Don Huber, an agricultural scientist and expert in microbial ecology, has issued stern warnings about shockingly devastating effects of genetically engineered food crops after discovering a brand new organism in GE animal feed—an organism that has since been clearly linked to infertility and miscarriage in cattle, horses, pigs, sheep, and poultry
G., the active ingredient in Monsanto's herbicide Roundup, and this new-to-science microbe are now linked to a new phenomenon referred to as "Sudden Death Syndrome" (SDS)
Herbicides and pesticides are metal chelators, which means they immobilize specific nutrients, rendering them unavailable to the plant and any animal or human who consumes that plant
The nutritional efficiency of genetically engineered (GE) plants is profoundly compromised. Micronutrients such as iron, manganese and zinc can be reduced by as much as 80-90 percent in GE plants "
Please pass this information on to your friends so that they too may understand the harm that this is causing.