Best Way to Lose Weight
Responsible Weight Loss
Marilyn Vine's best way to lose weight information page has so much information on safe ways to lose weight!
To me one of the greatest attributes in this losing weight opportunity is that I can use network marketing to promote these fabulous products and be able to work from home at the same time!   
How good is that?
Bookmark Best Way to Lose Weight and click the link below to keep an eye on new products and information as it is released.

United Kingdom

On 17 November 2015 CAP – the agency responsible for writing and maintaining the United Kingdom's advertising codes and providing advice on the rules have changed the rules for responsible weight loss. Click this link to visit their website and this link to learn more.

Health Issues Can be a Result of Overweight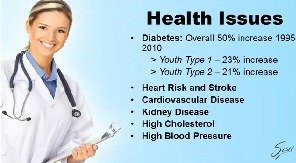 People who are overweight often suffer from high blood pressure.  Just think what a difference it would make to their lives if they were able to find an effective way to lose weight and be able to lower their high blood pressure at the same time!
None of us want to be counting calories and watching carbohydrates, etc.  Most of us just want to get on and live our life – but for our lives to have some meaning – we have to be healthy.    In today's environment it is not so easy a target to achieve.   This website has many pages to enable you find information that may assist you in this endeavor.
Some people are unable to lose weight because their bodies are very toxic and even the air we breathe can make us toxic let alone the products we are putting on our skin and ingesting.
Marilyn Vine has put two pages together on toxins and their harm.  Clicking this link will give you access to both pages.
Marilyn trusts that you have found this weight information of interest and would love to hear from you – just use the email form below.