International Tidbits – Stop Australia's TPP
Marilyn Vine will cover a wide range of topics in International Tidbits.   Different items that catch my fancy and don't really fit into a definite category for publication.

Kansas City Health Department
How low can you go?
Free Hot Soup providing food for the homeless and Kansas City, Missouri Health Department pours BLEACH on the food to destroy it!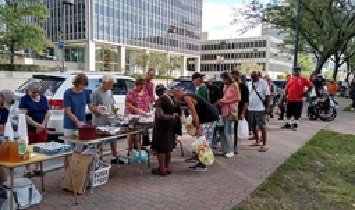 I personally found this Activist Post article dated 21 November 2018 "Kansas City Promises to Stop Pouring Bleach on Food for the Homeless After Outcry. But Will They Find Other Ways to Destroy It? " - absolutely appalling!
One would have to ask:
Is this depth that humanity has sunk too?



Poisoning New Zealand by the Government





Freedom of Speech
This was published around 3 August 2018 where this video is warning us all that our freedom of speech is being eroded so that people cannot speak out about what is happening in our world.   This is worth listening to.  International Tidbits advises: Well folks it is already happening and now this YouTube has been removed.  See the Freedom of Choice page to see what has happened to the information provided by the Health Ranger Mike Adams at NaturalNews.

Julian Assange and the French Presidential Candidates


NaturalNews on 27 May 2018 published this International Tidbits article "Wikileaks' Julian Assange drops bombshell: Obama's CIA also spied on French presidential candidates."     The article goes on to say:
"During a discussion about "Spygate" on Tuesday's "Outnumbered" program on Fox News, contributor Katie Pavlich, who's also the editor at TownHall, was nonplussed about the revelation that President Obama may have been in on the scandal from the get-go.
"Barack Obama spied on reporters," she said at one point. "Why wouldn't he spy on a political campaign when his legacy was at stake and he needed Hillary Clinton to win?"
We keep reading about the Clinton Foundation, Hillary Clinton ex-President Obama with more and more revelations coming through.   One has to ask "when will America actually take action against the people involved in these revelations?"
Update on Julian Assange's position
29 May 2019: Julian has been held at the Ecuadorian Embassy for six years.   As at May 2018 the Embassy has disconnected Julian's internet, telephone and he is no longer allowed to receive visitors.   He is being held in total isolation.   Rumours are that the Embassy is about to remove Julian from the Embassy leaving him open to being arrested by either or both the English or American Governments.    Julian has provided a vast amount of information with events and corruption that has taken place and we as individuals should be thanking him for helping us to "open our eyes" and to understand what is unfolding in our world today.     Julian is an Australian Citizen and the Australian Government HAS DONE NOTHING TO PROTECT THIS MAN!

World Wide Web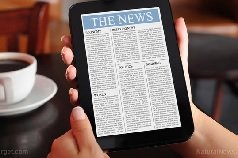 NaturalNews dated 15 March 2018 has published this international tidbits article "tech giants must be regulated, or the 'net will plunge into "weaponization" that harms society " The article goes on to say:
"Inventor of the World Wide Web, British computer scientist Sir Tim Berners-Lee, is speaking out about how the internet is being weaponized against people. He believes that tech giants should be regulated so that free speech can be restored across the net. Google, Facebook, Twitter, etc., control a vast proportion of the information people receive. The groupthink that dominates these organizations drives them to censor dissenting voices on the internet and favor the content that aligns with their goals.
In 2019, the internet celebrates its thirtieth birthday. What was once an open portal for communication and sharing information, the internet has slowly become a totalitarian hub of thought control. Tech giants now censor certain viewpoints while favoring the content they want people to consume."
This is an important read for people to understand what is unfolding and what we should all be trying to stop.  

Turnbull signs TPP on Australia's behalf     
Things you may not know
We still have a chance to stop this from happening.   Getup advises:
While you were sleeping, leaders across the globe signed onto the TPP — the dangerous deal that entrenches corporate power over democratically elected governments.
After years of campaigning against the dodgy deal and loss of support from the US, last year people power celebrated the death of the TPP. But since then, the Turnbull Government has been working tirelessly behind closed doors to resurrect the shady deal, without the US.
Since signing a trade deal with ISDS provisions, Canada has been sued a whopping 22 times. When the Canadian Government outlawed toxic fuel additives, ISDS clauses gave power to the US-based chemical company to sue, awarding them millions of dollars in compensation and overturning the decision!
To kill the TPP once and for all, we'll throw everything at this. If enough of us chip in now, we can:
Drive hard-hitting billboard ads around Canberra, blowing up Labor's own words against ISDS clauses.

Take the fight direct to Labor leaders in their electorates and in parliament, by organising on the ground actions.

Work with issue experts opposing the deal, to deliver ads on airwaves in Labor senator's seats.

Delay the ratification of the TPP by insisting on full, independent modelling.
Can you chip in $12 now to kill the TPP once and for all, and ensure that this dodgy deal doesn't become law?

Stock market collapse in US 5 February 2018
NaturalNews on 5 February 2018 published this international tidbits article "Stock market plunge is deep state "nuclear" attack on Trump: Michael Savage, Peter Schiff, Alex Jones and the Health Ranger sound the alarm for America".  Has the "Deep State" gone into over-drive in an effort to remove President Trump from office?    This is an article everyone should read to understand what is happening.
The Australian stock market crashed yesterday as well!    How many other countries has the stock market crashed in?
Please make sure you read and expose the travesties being manifested.   Exposure is the only way we, the people, can stop these actions being perpetrated.
My vehicle for letting you know is my International Tidbits page.


Hawaii 13 January 2018
International Tidbits asks:
will we ever know the truth?    Was it a false flag attempt to create a situation that the US would react and go to war with North Korea?     Who knows – some people do – and are they the people behind this event?   
Click this link and read the International Tidbits article and decide for yourself what you believe actually happened.


Is this the sad truth about Syria, Libya and Ukraine?
Activist Post dated 3 November 2017 published another thought provoking article by Chris Kantham entitled "Libya, Syria, Ukraine – Same Playbook, Same Puppet Masters."  He talks about an action plan:
Stage 1

: Planned Protests

Stage 2

: Protesters killed, leading to outrage and UN resolutions/sanctions

Stage 3

: Armed mutiny and attempts to force the government out

Stage 4

: If Stage 3 fails, sponsor a full-fledged civil war to overthrow the government
Simple enough? Let's hop on the time machine back to 2011.
Marilyn Vine believes that if Chris Kantham is correct in his assessment of the situation for Libya, Syria and the Ukraine then it must give rise to lots of questions in people's minds as to the veracity of their own governments and media outlets in letting the world know what is going on.  Please take the time to click the link and read what Chris has to say.   For me personally it made a lot of sense rather than being far-fetched.
Then International Tidbits brings you the following headlines:
In Shocking Interview, Qatar Confesses Secrets Behind Syrian War
October 30, 2017 "Information Clearing House" -  A television interview of a top Qatari official confessing the truth behind the origins of the war in Syria is going viral across Arabic social media during the same week a leaked top secret NSA document was published which confirms that the armed opposition in Syria was under the direct command of foreign governments from the early years of the conflict.
And according to a well-known Syria analyst and economic adviser with close contacts in the Syrian government, the explosive interview constitutes a high level "public admission to collusion and coordination between four countries to destabilize an independent state, [including] possible support for Nusra/al-Qaeda." Importantly, "this admission will help build case for what Damascus sees as an attack on its security & sovereignty. It will form basis for compensation claims."


7 Secrets about the World – Revealed through Syrian War
International Tidbits:  This is an article written by Chris Kantham and published by Activist Post on 23 June 2017.  An article worth reading to help you try and understand the world manipulation taking place. International Tidbits believes that this is an article well worth reading.   Click here to read the full article and below are some excerpts that International Tidbits felt were of particular importance.
Wars can be a secret project of multiple nations
Syria is probably the first war in modern history when globalists used a joint project of multiple nations to wage a war. In this evil project of destruction:
The CIA used its base in Jordan to train the rebels; the US also sold billions of dollars of weapons to Al Qaeda and ISIS through the Gulf countries

Saudi Arabia and Qatar sent cash and American weapons to Turkey, which funneled them to terrorists within Syria

Turkey also invaded Syria and simply looted thousands of factories in Aleppo; later, Turkey, bought billions of dollars of stolen oil at a discount from ISIS and then sold it to Israel

Israel has been a silent partner, coordinating the war behind the scene, helping the rebels in Golan Heights, and very likely assisting ISIS as well

UK spent millions of dollars on Al Qaeda's paramedics – White Helmets; UK also set up a satellite TV station in 2009 to broadcast anti-Assad programs

France bribed many Syrian generals and leaders and lured them to defect; France also gave money and weapons to Syrian terrorists
Conclusion
We have a ruthless, sophisticated and cunning system that thrives on conflicts and wars which, in turn, depend on a gullible population that simply consumes news and opinions fed by mass media and the politicians. If people truly understand the war on Syria, they'll see the scam that's being perpetrated. For further reference and reading materials on the Syrian war, here are some of my articles:
You can read more from Chris Kanthan at his site World Affairs.


WHO Squandering Money
International Tidbits:  The Australian Victorian Newspaper the Herald Sun on 23 May 2017 on page 15 tells us:
"United Nations – Unhealthy Travel Bill
HEALTH chiefs are squandering money on luxury hotels and first-class travel.
More was sent on staff travel by the World Health Organization (WHO) that on tackling malaria, tuberculosis or AIDS, leaked documents showed.
The documents showed the WHO's travel bill for staff was $265 million (emphasis added).
By comparison it spent only $90 million tackling AIDS and hepatitis last year.
On Malaria, it spent $76 million and $73 million to fight tuberculosis".

Ted Gunderson speaking on One World Government And Pedophilia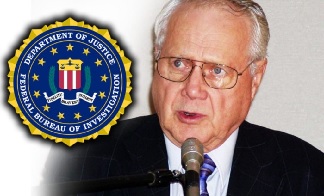 Click this International Tidbits link to access the article and listen to the YouTube

The Insanities taking place in our World today (2017)
International Tidbits:  NaturalHealth on 30 April 2017 provides a list of all the insanities (that we are aware of) that are taking place in an endeavour to control the population of the world today.   I believe that Mike Adams has done a pretty good job in identifying most of the actions that are currently taking place.  Please take the time to read this article so that you too understand what is happening around you. 
I have many pages on this website where I provide information on products that may assist in helping you retain your health and overcome some of these adversities.   I would be more than happy to receive an email from you at healthymoneyvine@gmail.com or in the email form below if you would like additional information.      My passion in life is trying to raise awareness in people and for those that would like to do more to try and assist them in maintaining their own health and integrity.

International Tidbits
Chemtrails
International Tidbits provides information on chemtrails or (stratospheric aerial spraying is the correct terminology)

Published on Nov 7, 2016
Everybody knows there is aluminum, barium, strontium and titanium in the chemtrails. But have you ever heard about piezoelectric crystals and of the so called "Smart Dust" - of Morgellons? Are these technologies of human origin? What are they and how they relate to each other? Learn more and let's start with the very basics, that is not commonly known at all.
P
ublicated with kind approval from Miles Johnston. The original lecture is to be

found in here

:

Missing American Children
Activist Post dated 25 March 2017 published this article "500 Kids Have Gone Missing In DC In 2017 — Sex Trafficking Fears Have Officials Asking FBI For Help".  International Tidbits believes that is a shocking number of children to be missing.
This International Tidbits article goes on to say:
"A total of 501 juveniles have been reported missing in D.C. since the beginning of the year. This startling number has forced the hands of several officials who've written a letter to call on special help from the Justice Department in investigating the matter.
The letter, obtained by the Associated Press, asked FBI Director James Comey and Attorney General Jeff Sessions to "devote the resources necessary to determine whether these developments are an anomaly or whether they are indicative of an underlying trend that must be addressed." It was signed by Congressional Black Caucus Chairman Cedric Richmond (D-La) and Del. Eleanor Holmes Norton, who represents D.C. in Congress.
"Ten children of color went missing in our nation's capital in a period of two weeks and at first garnered very little media attention. That's deeply disturbing," Richmond's letter said."
Click this International TidBit link to read more about the missing children.

US Presidency 2016
Andrew D Basiago
One Man in the Name of Truth

International TidBits Page is pleased to provide information on Andrew D. Basiago who is a prominent figure in the Truth Movement.
For more than 10 years, he has shared with the American people the true facts of our great nation's accomplishments in time travel and Mars visitation.

He has done so as one who served bravely in the two secret U.S. defense projects in which time travel on Earth and voyages to Mars were first undertaken.

As a result of his courageous advocacy as a crusading lawyer, Andy is credited with ending the time travel and Mars cover-ups by the US government on behalf of the American people.

This arduous work in the vineyards of the Truth Movement represented historic breakthroughs in America's understanding of our past and our prospects for the future.

Today, Andrew D. Basiago is running for President of the United States with a New Agenda for a New America.

He has vowed that if elected President, he will lead the American people into a bold, new era of Truth, Reform, and Innovation as great as they are great.

Join us in supporting Andy in his quest to establish a Presidency as honest, just, and ingenious as the American people.



Who Owns the Air?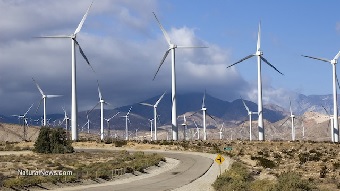 NaturalNews dated 18 August 2016 and International Tidbits page provides information on the Wyoming Government claiming ownership of the "wind" and issuing tax levies on the movement of air.   Unbelievable!

Systematic Corruption at FDA Reported
FDA On Trial

YouTube dated 5 July 2016
ANH USA on 5 July 2016 report Systematic Corruption at the FDA.   The article goes on to say:
"And consider who is leveling this charge: its own staff researchers, court rulings, and Congress. Action Alert!
We have long documented many cases of FDA-approved killer drugs and agency interference in a person's right to natural medicine (and much of this information and more is collected in our new FDA Death Meter website, as we discuss in our lead article this week)."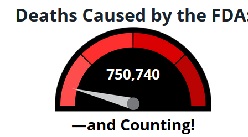 "But when the FDA's own scientists send a letter to Congress exposing outrageous cases of retaliation against those refusing to sign off on unsafe, unproven, ineffective products, it's clear the corruption at the FDA is far-reaching and thoroughly entrenched. Pressure to approve dangerous drugs and devices is coming from top managers with ties to big business.
Can you imagine working in an atmosphere where the honest employee fears the dishonest employee, and not the other way around?
How can anyone trust the FDA's claims that a particular food or drug or medical device is safe to eat or put in or on your body, when the former director of the agency, Margaret Hamburg, has been accused of racketeering? She's charged with suppressing important information about the antibiotic Levaquin, which has caused the death of over 500 people and seriously injured 10,000 more. If guilty, why would she do this? We don't know. But according to documents filed in federal court, her husband's hedge fund held half a billion dollars worth of stock from Johnson & Johnson, the drug's manufacturer. On May 12, 2016, after it had been on shelves for years, the FDA stated that Levaquin can result in "disabling and potentially permanent serious side effects."
Please click this link to re ad more of this article and make sure you click this link to take action calling for reform of the FDA.



President Obama    




How he behaves in front of Michelle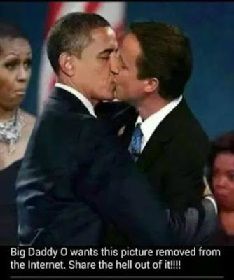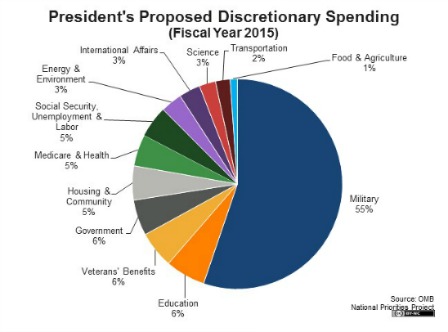 Population Control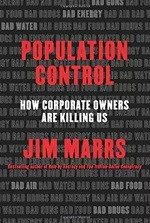 NaturalNews on 8 July 2015 brings information on Jim Marrs book on Population Control and an excerpt from the book on four prominent documents connected to the autism debate.  Click this link to read the excerpt and the book can be purchased at the end of the link document.


American Revelation
An honest man speaking out! Watch the faces of the students as the realization sinks in. Well worth 3.27 minutes of your time. Would be good to have men like this speak out on other countries and bring the people to the actual realization of what is really happening!



Most amazing photography
Take three minutes to watch the following YouTube which covers the growth of asteroids around the earth since 1980 to 2010 – quite amazing and probably gives us some insight as to all the things that are happening around the world right now.



President Obama posts his birth certificate on his website
April 2011:    International Tidbits Page brings you information about clever people who can analyze documents and here is one such person telling us about this particular document
US Citizens – are you aware of what is happening to you?  
Nuclear Plants
I was absolutely shocked to the core when I listened to the first YouTube! I had no idea whatsoever of the implication of radioactivity in relation to diabetes and autism! I have always blamed mercury in vaccinations for the massive increase in our autism numbers. Listen to Leuren Moret, who is a Nuclear Power whistleblower and is telling all who will listen about the dangers of Nuclear Power.



Nothings sacred! 
International Tidbits received information on 13 February 2011 saying that the FBI can obtain telephone records of international calls made from the US without any formal legal process!   Where have people's rights gone? 

CENSORSHIP
Information on the censorship being under taken by Google and YouTube!
They are censoring important health information that could save your life. Click on the link and read about what is happening!



Million of GM Mosquitoes released in the Cayman Islands in 2009
Mike Adams of NaturalNews brings us information about a biotech company releasing millions of genetically modified mosquitoes in the Cayman Islands without authorization, or for that matter anyone knowing what they were going to do and that they had actually done it! Where do these Corporations get their audacity from? What is the Government of the Cayman Islands doing to take legal action against their illegal actions? I would venture to say that it will be the same old, same old – NOTHING!



Has your country lost this valuable commodity?
This is a short but, very thought provoking article purportedly from the London Times. Even if this is not the source of the information I urge you to read it anyway. I personally believe the thoughts expressed therein are so true and this is why I decided to post it to my International Tidbits page!
This website, Healthymoneyvine started its life purely as a source for people to be able to find good health and nutritional advice. Sadly as time has progressed I have found it necessary to start and include pages like International Tidbits and even pages called Australian Constitution in order to help those people with the knowledge and skills who are eliciting the truth of what is happening in our world today. Please take the time to read this latest addition to International Tidbits.



Massive Oil spill in China
21 July 2010.   Why has there been nothing on our news about this disaster? All the Australian people are hearing about is Gillard this and Abbott that while we lead up to Federal elections on 21 August 2010!
Why have I not heard on our news that Australia has rushed to the aid of the Chinese to help with this terrible disaster?
I looked at the shocking pictures including a worker nearly drowned in oil while trying to fix an underwater pipe and then read the comments. Some say the Chinese media is censored but this is not what some of the comments from Chinese people are saying. It has been on there media and Greenpeace people are on the beaches surveying the damage and these photos are several days old – so where are the International workers helping these people?
Click on this link and have a look for yourself:



Energy Drink




Red Bull
International Tidbits urges you as a public health safety to please pass on this email to all the contacts in your address book especially those with teenage children? France and Denmark have already banned it. How long will it take Australia to do the same and in the meantime what irreparable damage will be done?
It has come to my attention that perhaps the story above is not as accurate as first thought so I did a bit of searching and came across this article as well.



The WOW Factor!
International Tidbits is pleased to bring you a story from Organic Consumers Association dated April 2010.
The giant corporation, Monsanto, who controls so many of our lives in so many ways with their genetically modified crops and their artificial sweeteners aspartame and neotame are finally under investigation by seven US States.
Organic Consumers Association advise:
"At least seven U.S. state attorney generals are investigating whether Monsanto Company has abused its market power to lock out competitors and raise prices on seed."
The seven states are "probing whether Monsanto violated laws by offering rebates to seed distributors for excluding rival seeds, imposing limits on combining the product with other genetic modifications, or offering cash incentives to switch farmers to more expensive generation of seed varieties."
In addition to that, Monsanto's marketing practices are being reviewed by the US Justice Department, and DuPont Company has accused Monsanto of anti-competitive practices in licensing litigation.



International Financial Systems
International Tidbits brings information on China introducing a new financial system? Why are they doing this? Do you think it could have anything to do with the Rothschild's Organisation? If you haven't read the Rothschild History and then you may understand the question. For the full China article please click on this link   This link has been removed.
Tell it like it is in the UK – Listen to a British MP speak about the financial state that Britain is in.



Colourful hair bands
Young girls love to have colourful hair bands. Would the girls in your household be wearing them? The following is the start of an article:
"BEIJING
(AFP) - Used condoms are being recycled into hair bands in southern China threatening to spread sexually transmittable diseases they were originally meant to prevent, state media reported Tuesday.
In the latest example of potentially harmful Chinese-made products, rubber hair bands have been found in local markets and beauty salons in Dongguan and Guangzhou cities in southern Guangdong province, China Daily newspaper said." Click on this link to read the full article and see pictures of the hair bands.



This would be funny if there wasn't so much truth in it!
This would be funny if there wasn't so much truth in it!
When I was a little girl my sister bought me a book called The Tale of Gregory Grasshopper by D H Gilmore. When I was married and visited my mother and her sister's children were in the house, she would hear her mother reading Gregory Grasshopper to her nieces and nephews.
When I read the article at the link below – it made me stop and have a giggle and think back nearly 50 years ago!
The article would be quite funny if there wasn't so much truth in what is being said. The second version applies to the United Kingdom but I believe it is rampant across most of the Western World at least.



A Holocaust Survivor's View on Islam
In International Tidbits we have a Holocaust Survivor telling us about his family's experience in Germany. When this man was asked how many German people were true Nazis, the answer he gave can guide our attitude towards fanaticism. "Very few people were true Nazis" he said, "but many enjoyed the return of German pride, and many more were too busy to care."
He was one of many people who thought that the Nazis were a bunch of fools. So the majority just sat back and let it happen.
I feel that there is a lesson in this article for all peoples of the world. Please read the article by clicking on this link.     



Denmark's Immigration Policy
Denmark's Government has taken a long hard look at what is happening to their country with immigration. They have been courageous enough to take a stance and stop what has been occurring. Click on the link and read the article
Australians please watch this YouTube and see how an illegal immigrant ordered out of Australia in 1990, 1994 and 1995 and who then married a Muslin Australian and won the right to stay. He lived on welfare funded by the Australian people for 19 years – hear what he has to say.
This YouTube has been removed
International Tidbits page has covered many issues. There is too much information coming through from too many sources for a great deal of this information not to be true. I am grateful for my vehicle of International Tidbits to bring this information to the world so that the world can be a judge of what is going on and then the people of the world can make decisions as to whether they are just going to roll over and accept the inevitable or whether they are going to put up some opposition.