Radiation Levels – World Health Organization – Cell Phone – possibly carcinogenic to humans
Marilyn Vine's Radiation Levels page is designed to bring you information that she is receiving with regards to the high levels of radiation being currently experienced (January 2014) down the West Coast of America.   An International Agreement signed with IAEA.  Also information on opting for thermography instead of mammography, body scanners, illegal dumping of Cesium 137 into the Pacific Ocean.  
More importantly ways in which you may help to protect yourself!    Please understand that I am not a medically trained person, but a lay person who does a lot of research and who uses quality nutritional supplementation to provide as much ammunition as my body requires to enable me to maintain my health and longevity!


Radiation Sickness
IS ROBERT DAVID STEELE RIGHT WHEN HE SAYS THAT THE CORONAVIRUS IS NOTHING MORE THAN RADIATION SICKNESS?
Listen to what he has to say and then read his comments under the Radiation Levels YouTube.
UPDATE: World Health Organization (WHO) is calling around to editors who carry my stuff urging them not to publish my speculation about radiation sickness.  WHO has in the past published important studies about the impact of various forms of radiation on the human body, but they have been careful to avoid cell phones and 5G as this would interfere with the predatory capitalism of their most important benefactors.  Thank you, WHO, for confirming I am on target. Tell me again, how far were those cruse ships from Wuhan? And how many people became infected after they were isolated and turned to their wireless connections for solace?
18 February 2020 - Arthur Firstenberg: The Invisible Rainbow – A History of Electricity and Life [Radiation Sickness Explains All Past and Present Flu Outbreaks Including Wuhan Virus and Radiation Sickness on Cruise Ships]


Brain tumors and cell phones
Children's Health Defense dated 21 January 2020 published this radiation levels article "Six Italian Courts Have Ruled that Cell Phones Cause Brain Tumors".  
[Note: This radiation levels article has been adapted and updated, with permission, from an earlier article published on May 29, 2019 by We Are the Evidence.]
 On January 13, 2020, Turin's Court of Appeals confirmed a 2017 decision determining that a former Telecom Italia worker's acoustic neuroma (a benign tumor in the ear) was caused by his mobile phone use. This is the sixth time that an Italian court has affirmed a causal link between cell phone use and brain tumors, including decisions by the High Court of Italy.
The Appellate court reached its decision after a review of the evidence and after receiving the opinion of two court-appointed experts. The experts referred the court to studies indicating that individuals who speak on their phones for an average of 30 minutes a day for at least 10 years increase their risk of developing head tumors. After considering this evidence, the Appellate court in Turin stated, "There are solid elements to affirm a causal role between the exposure of the person to radiofrequencies from mobile phones and the disease that arose".

Smart Phones Class Actions  500% over safety levels!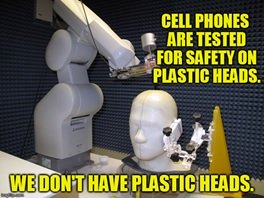 Activist Post dated 6 December 2019 published this radiation levels article "Smartphone Class Action Lawsuits Consolidated. FCC Accredited Lab Confirms Models Exceed RF Safety Levels Up to 500%".  
In August the Chicago Tribune published a report that 11 smartphone models exceeded federal RF safety levels.  This led to FeganScott law firm starting a class action lawsuit against Apple and Samsung.  Consumers claim they were not adequately warned about radiation exposure risks from these devices.  In fact, no "safe" level of cell phone radiation has still been scientifically determined for children or pregnant women.
For many years now, health experts, including the American Academy of Pediatrics, have also been warning that children are more susceptible to harm from exposure.  Regardless, phone manufacturers continue to make and market smartphones and other wireless devices to children and for children.
Thanks to FeganScott for providing updates about their progress:


Is North Carolina going to experience a "Fukushima" type disaster
News Target dated 14th September 2018 published this article "Hurricane Florence achieves DIRECT HIT on Brunswick nuclear power plant in Southport, NC… pray for our safety."   The media is reporting that this plant has been "shut down" but read on and find out how many weeks it can take to shut down these plants.    This is not the only nuclear power plant in the eye of the storm.
Click this weather control page to see what has been unfolding around the world and ask yourself the question – has this hurricane been deliberately aimed at North Carolina with all these nuclear power plants?


South Carolina Nuclear Plant leakage
Activist Post on 26 July 2018 published this radiation levels article "A South Carolina Nuclear Fuel Plant Has Leaked Radioactive Pollution".  Once again our water supplies are being threatened.   Here is an excerpt for you to see for yourself:
"Radioactive uranium has leaked through the floor of the Westinghouse South Carolina nuclear fuel plant and contaminated the soil. The Westinghouse fuel factory on Bluff Road, located in Richland County, also has a nearly 35-year history of groundwater pollution from the plant.
The most conflicting part of the entire uranium leak is that officials with the South Carolina Department of Health and Environmental Control said they have no reason to believe the uranium has trickled off the site or that public water supplies are threatened. But, the agency also said it does not have the results of recent groundwater tests on the Westinghouse property either, meaning they actually don't really know what the extent of contamination could be. Those test results will show whether pollution in the soil washed into the area's shallow groundwater, which seeps into creeks in the Congaree River floodplain."


Exposure to WiFi causes Blood Sugar Fluctuations, Cardiac Issues, Disrupts the Blood Brain Barrier, and More
Activist Post dated 21 March 2018 published this radiation levels article "Dear Health Nuts, Exposure to WiFi causes Blood Sugar Fluctuations, Cardiac Issues, Disrupts the Blood Brain Barrier, and More — Choose Wired Internet".   Here is an excerpt and Marilyn Vine suggests that you click on the link above to make sure you understand the full implications of using cell phones, cordless landline phones, WiFi routers, utility "smart" meters, and various other devices including Fitbits.:
Many symptoms and health conditions aren't immediate.  Here is a list:
ADD/ADHD, and Other Learning Disabilities

Asthma, Coughing and Other Respiratory Issues

Behavioral and Mood Issues, Changes, Anxiety, Depression, Panic Attacks

Blood Pressure Abnormalities

Cancer

Cardiac Issues

, Heart Arrhythmia, Heart Attacks, Palpitations

Confusion, Inability to Concentrate

Chemical Sensitivities

Dental Issues

Diabetes

,

Blood Sugar Fluctuations

and Conditions

Diarrhea, Nausea and Other Digestive and Intestinal Issues

Disorientation, Dizziness, Vertigo, and Balance Issues

Endocrine and Thyroid Issues

Fatigue

Food Sensitivities

Hair Loss or Thinning

Hearing Difficulties, Sensitivity to Noise, Ringing in Ears/Tinnitus

Headaches, Migraines, Seizures, Strokes

Hormonal Changes, Issues

Insomnia, Changes in Sleep Habits

Memory Loss

Muscular Weakness and Failure

Nose Bleeds

Sensitivity to Light

Sinus Issues, Allergies and Infections

Skin Issues, Rashes, etc.

Sweating

Unexplained weight loss or gain

Urinary Issues, Frequency, Incontinence, Infections

Vision Issues and Poor Eye Health


Reality of Radioactive Pollution
Dr Mercola dated 7 October 2017 published "The Rarely Discussed Reality of Radioactive Pollution" caused by radiation levels.   His story at a glance and make sure you watch the YouTube:
For decades, the common method of nuclear disposal was to dump plutonium-filled steel barrels into the ocean. Today, many if not most of these barrels have corroded and disintegrated, releasing radioactive material into the environment

"Versenkt und Vergessen" (Sunk and Forgotten) investigates what happened to the barrels of nuclear waste, and how radioactive material is disposed of today

In 1993, nuclear waste dumping into the ocean was banned worldwide, yet the ocean remains a primary dumping ground for radioactive waste

Instead of ditching barrels overboard, the nuclear waste industry built pipes along the bottom of the sea, through which the radioactive material is discharged directly into the open sea

Cancer deaths are considered acceptable to keep costs for the nuclear waste industry down. According to the International Commission on Radiological Protection, this cost-benefit consideration is part of Epicurus' utilitarian ethics, which states that the needs of the many outweigh the needs of the few
Nuclear Reactors
News Target dated 14 April 2017 brings this article "33 nuclear reactors across the United States have elevated spent fuel pools, just like Fukushima (and Philadelphia is the worst area)"  The radiation level article goes on to say:
"A new interactive chart created by the Union of Concerned Scientists (UCS) which serves as a database of U.S. nuclear reactors and safety issues associated with them, indicates there are nearly three dozen American plants holding an elevated number of spent fuel rods, a phenomenon which greatly compounded the radiation fallout when the Fukushima Daiichi plant was heavily damaged by a tsunami.
There are areas where there are concentrations of nuclear plants with elevated spent fuel rods sitting around in cooling pools. One area is the heavily populated region in and around Philadelphia, with another region near Chicago – the No. 3 and No. 5 largest cities, respectively, with a combined population of around 10 million people, when you consider the surrounding area."
This is a very disturbing article.   If you are not sure of what has unfolded at Fukushima then click this link to read more.    Make sure to click this link to read this current radiation level article.
Your Cell Phone – How dangerous is it?
Newsmax Health dated 6 April 2017 provides information in this regard in an article entitled "How Dangerous is Your Cell Phone?  An excerpt from the article:
"There is still considerable debate over the potential links between the phone use and chronic disease. Much research has been done, especially concerning brain cancer, with most of it failing to find a correlation.
But some studies have raised questions about potential dangers — so much so that the World Health Organization has classified cell phone radiation as "possibly carcinogenic to humans."
Click this link to read more on this subject.
5G Technology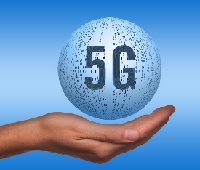 Listen to what Dr Devra Davis has to say on this new radiation level technology
Devra Davis, PhD, Founding Director of the Board on Environmental Studies and Toxicology of the U.S. National Research Council, National Academy of Sciences, Founding Director of the Center for Environmental Oncology, University of Pittsburgh Cancer Institute, who has taught at the University of California, San Francisco and Berkeley, Dartmouth, Georgetown, Harvard, London School of Hygiene and Tropical Medicine and other major universities, describes in this brief less-than-2 minute video what we are facing in allowing 5G Wi-Fi to be forced upon us by corporate interests, who have sold a bill of false goods regarding unproven microwave 'science' to the Federal Communications Commission, members of Congress, state public utilities commissions and legislators.
World Health Organization Working Group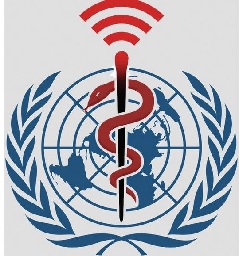 Activist Post dated 11 March 2016 has written "An Open Letter to World Health Organization's EMF Project Requesting Non-thermal Radiation Adverse Health Effects Be Recognized and Conflicts of Interest Purged from the Evaluation Working Group".  
The article goes on to say:
"That industry-run Working Group sets the thermal standards for Specific Absorption Rates (SARs) and other parameters regarding microwave technologies and safe human exposures.  However, the Working Group is riddled with microwave industry representatives who deliberately prevent non-thermal radiation wave adverse effects from being formally recognized.  That includes not setting safety standards regarding output from microwave technology-operated gadgets and appliances, e.g., AMI Smart Meters and home appliances, which emit non-thermal radiation causing adverse health effects, i.e., electromagnetic hypersensitivity (EHS) or as physicians call it "Idiopathy Environmental Intolerance" (IEI), which affects 26% of the USA population; 19% of the Swedish population; 27% of the Danish population; and 32% of the German population. See Gibson, Pamela. Ecopsychology, Vol. 8, No. 2, June 2016.
This is an important letter and we as individuals should support Activist Post's endeavors to have this corrected.



Radiation deformed babies in Fallujah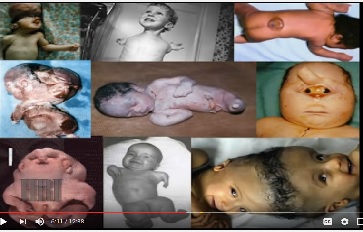 Radioactive 131 particles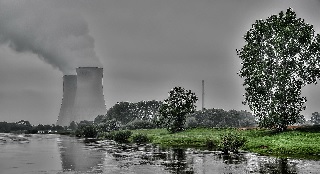 NaturalNews dated 23 February 2017 has published a radiation levels  article entitled "Alert: Cancer-causing radioactive particles have been detected across Europe".  The article goes on to say:
"Mysterious plumes of radioactive iodine-131 are turning up all throughout Europe, sources say, but authorities are at a loss as to where they're coming from. Reports indicate that Spain, France, Germany, Poland, Finland, Norway, and the Czech Republic have all detected very low levels of the nuclear substance, but that the source of this exposure remains shrouded in uncertainty.
The earliest detections came out of Norway back in January at an air filter station in the town of Svanhovd, located just a few hundred meters from Norway's border with Russia's Kola Peninsula. The Barent Observer says it wasn't long after that the same radioactive particles were detected at a station in Rovaniemi, Finland. Just a few weeks later, radiation detection equipment in Poland, the Czech Republic, German, France, and Spain all gave a similar reading."
Click this link to read this latest information on radiation levels.
Mercury in dental amalgam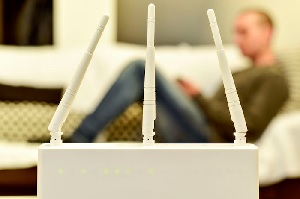 GreenMedia dated 14 February 2017 has published a radiation levels article entitled "Wi-Fi Devices Increase Mercury Release From Dental Amalgams".  The article goes on to say:
"Recent research indicates that our increasingly Wi-Fi saturated environment could be greatly amplifying the dangers of mercury exposure from dental amalgams.
A new study published in the Journal of Neuroimmunology entitled, "Effect of radiofrequency radiation from Wi-Fi devices on mercury release from amalgam restorations," reveals that our now ubiquitous exposure to Wi-Fi radiation may be amplifying the toxicity of dental amalgams and other forms of mercury exposure to the human body."
Click this radiation level link to learn more
Dr Devra Davis
You have a right to know
Published on Dec 14, 2015
Dr Devra Davis Calls for the Cell Phone Right to Know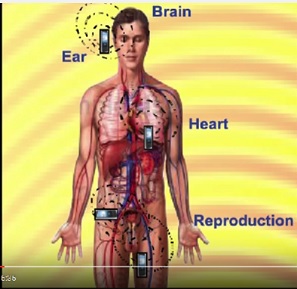 The truth about mobile phone and wireless radiation" -- Dr Devra Davis
ActivistPost dated 17 February 2017 has produced an article "Microwave And Cell Phone Radiation Dangers Not To Ignore"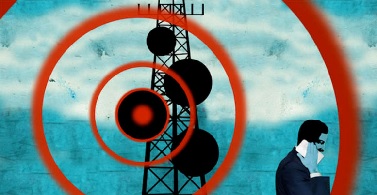 The radiation levels article goes on to say:
"The microwave industry is pushing ahead full-bore for higher and more damaging microwave uses and implementation with resulting exposures capable of adversely affecting human health and the biosphere. No one in the microwave industry is including in their propaganda information deliberately given to and erroneously saturating regulating agencies such as the U.S. Federal Communication Commission and individual states public utility commissions/boards, important adverse health effects called non-thermal wave health effects."
Pennsylvania and smart meters
Radiation Levels:  Activist Post dated 16 February 2017 provides an article "AMI Smart Meters ILLEGALLY Forced On Pennsylvania Consumers; Act 129 States "Not Mandatory".  The article goes on to say:
"Advanced Metering Infrastructure (AMI) utility Smart Meters for electric, natural gas and water are being forced onto Pennsylvania utility customers by utility companies backed up by the Pennsylvania Public Utility Commission's (PA PUC) implementation rules and regulations, i.e., AMI SMs are "mandatory," which are in total contradiction to the Legislative History, intent, enactment, and what was published in official public state records declaring AMI Smart Meters are not mandated!  Basically, the bill SB2200, as passed by the PA Legislature, is/was an "opt IN bill"!  Refer to HB2200 §2807(f)7(2)(i)!"
I urge people of Pennsylvania to read this article so that they know what their rights are.
Do you use a laptop on your lap?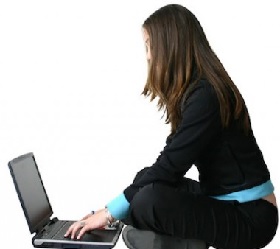 NaturalNews dated 18 December 2016 brings information on the harm you may be causing yourself by using your laptop on your lap.  Click this link to read the full article on radiation levels and in the meantime here is an excerpt:
"Furthermore, electromagnetic fields produced by laptops can possibly induce currents within the body at unsafe levels. For one study, published in the Archives of Environmental and Occupational Health, researchers from the University of Siena, Italy, evaluated five commonly used brands of laptops.
They found that the electromagnetic field (EMF) values were within the safety guidelines created by the International Commission on Non-Ionizing Radiation Protection. However, they noted that the radiation values became alarmingly high when the laptop was used close to the body, which could potentially induce tumor development. Furthermore, the researchers pointed out that the EMF values were considerably higher than the values recommended by two recent guidelines for magnetic field emissions from computer monitors.
After studying the effects of electromagnetic fields from laptop use, the Italian researchers concluded that laptop companies should change the name of the product to prevent improper use and protect users' health."
Fracking the untold story


Ultra-High Microwave Frequencies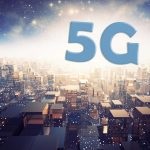 NaturalHealth 365 dated 3 September 2016 provides an article entitled "Action alert: 5G cellular technology will blanket planetary life with ultra-high microwave frequencies"   Click this link to read more about radiation levels.
EMR – Aware Newsletter May-June 2016
Please click this link to access many valuable links too many for me to outline here – just click here and read what information they have found and passed out to us.



Government study concludes cell phone radiation levels cause cancer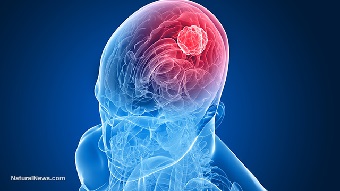 NaturalNews on 27 May 2016 provides information on a government study.  An excerpt from the article follows but please make sure you click this link to read the full story.
"After decades of denials and attacks by the media which called people concerned about cell phone radiation "tin foil hat-wearing conspiracy theorists," a massive, multi-year study funded by the federal government now concludes that yes, cell phone radiation causes brain cancer.

The study is published here and it's entitled, "Report of Partial Findings from the National Toxicology Program Carcinogenesis Studies of Cell Phone Radiofrequency Radiation in Hsd: Sprague Dawley SD rats (Whole Body Exposures)."

"The findings, which chronicle an unprecedented number of rodents subjected to a lifetime of electromagnetic radiation, present some of the strongest evidence to date that such exposure is associated with the formation of rare cancers in at least two cell types in the brains and hearts of rats," reports Scientific American:"



Gas Fracking and Radiation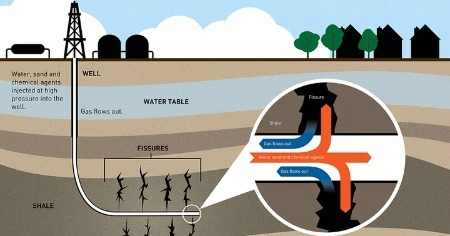 GreenMedia on 13 June 2016 provides information on a Duke Study which found "Legacy of Radioactivity," Contamination from Thousands of Fracking Wastewater Spills." The article goes on to say:
"Thousands of oil and gas industry wastewater spills in North Dakota have caused "widespread" contamination from radioactive materials, heavy metals and corrosive salts, putting the health of people and wildlife at risk, researchers from Duke University concluded in a newly released peer-reviewed study."
Gas fracking is causing problems around many parts of the world including Australia and it appears to be making many people who live in reasonably close proximity very sick.   If it is increasing radiation levels then this could be part of the problem.     Please click this link to read the GreenMedia article.
Children
Radiation Levels page brings information from NaturalHealth 365 on 15 May 2016 provides information on brain cancer caused by Wi-Fi putting our family's health in danager.   The article goes on to say:
Children at greater risk of developing brain cancer from cellphones
The primary sources of this cancer-causing technology are everyday objects of convenience, like cell phones, televisions, and microwave ovens, along with Wi-Fi and other forms of wireless technology. In a comprehensive analysis of peer-reviewed studies published in the Journal of Microscopy and Ultrastructure, the authors conclude that infants, children and even teens are at a higher risk for cancer from devices that radiate microwaves than are adults, although the latter remain at a significant risk as well. Some experts estimate that children are as much as four times more likely to develop brain cancer due to RF/EMF exposure compared with an adult's risk.



Chernobyl 30 Years after the Event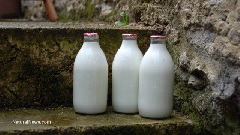 NaturalNews dated 30 April 2016 advises that milk being produced at " Gubarevichi, a small town in Belarus, just on the edge of the Chernobyl exclusion zone, seems to have picked up life and the authoritarian government of this agriculture-dependent nation is determined to restore its land for farm use.

The Associated Press (AP) reporters ventured into this "safe" zone and visited a farmer, Nikolai Chubenok, who herds 50 dairy cows and produces up to two tons of milk every day for a local factory, Milkavita, that produces milk and Parmesan cheese for the local and Russian market."
The radiation level article goes on to say:

" Radioactive levels in milk 10 times higher than food safety limits
When Nikolai kindly offered the reporters a fresh glass of milk, they politely declined and sent the sample to a laboratory, which found radioactivity levels to be higher than the nation's food safety limits.

The lab screened the milk for strontium-90, a radioactive isotope linked to cancers and cardiovascular disease. According to the Belarusian Agriculture Ministry, levels shouldn't exceed 3.7 becquerels per kilogram. However, the sample from Nikolai's farm contained 37.5 becquerels."
10,000 Dead Sea Lions Wash Up In California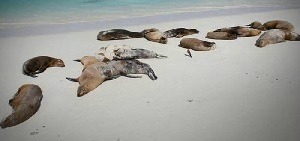 Click this link to read numerous press reports on these dead baby seals and ask yourself if this a continuation of the story we have above!
Mammograms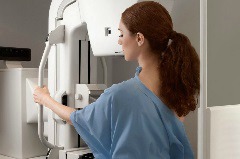 Prevent Disease on 7 December 2015 provided information on "Mammograms Send Women To Their Deathbeds Faster And Increase Their Risk of Breast Cancer As Much As 30 Percent".   The article goes on to say:
"Even with the established evidence which supports the long-term health risks and danger of mammograms, the medical community still pushes them like pancakes. Besides overdiagnosis and the unnecessary treatment of insignificant cancers, mammograms cause radiation-induced breast cancer themselves, increasing several risk factors for the disease."
Click this link to learn more about the dangers of radiation levels.
Second cancers
A new type of cancer

NaturalNews on 8 December 2015 published an article "Cancer industry now admits that chemo and radiation treatments generate huge repeat business and repeat profits".   The article goes on to say:
"Second cancers are on the rise in the United States, according to a new study, which found that one in five new cases involve someone who has had the disease before. The study also found that second cancers, which don't include reoccurring cancers, but are a completely new type of cancer, have increased 300 percent since the 1970s."
Click this link to read the full article

.
Chemotherapy raises its head again!
NaturalNews on 25 November 2015 brings information on chemotherapy.  The article says:
"Chemo Kills points out that when people die of chemotherapy-related side effects, those deaths are reported as cancer deaths, not as prescription drug deaths. Yet chemotherapy and other prescription drugs are known to injure at least 10 million people a year, the site says.

Given that prescription drugs are the fourth leading cause of death in the United States and injure 2 million people a year in this country alone (these numbers do not include chemotherapy), Chemo Kills estimates that 1 million people are killed by chemotherapy each year, more than 10 percent of the 8.7 million "cancer" deaths annually. The site claims that in wealthy countries, fully half of all "cancer" deaths are actually caused by chemotherapy."
Click this link to read the full article
St. Louis, Missouri
NaturalNews on 23 November 2015 brings the sad tale of thousands of people getting cancer or being sick.   It seems that the US Government via Mallinckrodt Chemical Company dumped radioactive uranium waste near to homes and parks.   Click this link and learn what has happened.
Radiofrequency Radiation (RFR)
NaturalNews on 24 August 2015 provides information on research undertaken by Indiana University, the University of Eastern Finland, the University of Campinas in Brazil and the Institute of Experimental Pathology, Oncology and Radiobiology in Kiev, Ukraine.      The results of this new radiation level study has been published in the journal Electromagnetic Biology & Medicine and advise that the researchers found that exposure to the radiofrequency radiation (RFR) used by cell phones and other wireless devices causes a metabolic imbalance known as oxidative stress.   They believe that this can lead to chronic health problems which included cancer and neurodegenerative disorders.   Click this link to read the full article.
Are you already eating radioactive food?
NaturalNews on 27 April 2015 reports:
"Food produced in the radioactive exclusion zone around the Fukushima Daiichi nuclear power plant could already be on store shelves around the world, experts have warned."

Why aren't the governments protecting us from these radiation levels?
Click this link to learn more.
"Nuking" food to make it "safe"
GreenMedia 10 November 2012 asks the question "How do you know if your food has been nuked?"
The article goes on to say:
"When you buy conventional food, there is little assurance that it has not been irradiated.  Although labeling requirements specify that irradiated food sold in stores should have the international symbol - the Radura - affixed to it, oversight is particularly poor in this regard, and restaurant food and processed food containing irradiated ingredients are not legally required to be labeled as such.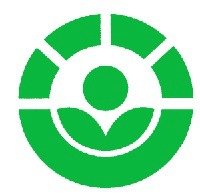 Labeled, or not, irradiated food is exposed to the same ionizing gamma radiation that destroyed life in Hiroshima, Chernobyl and now Fukushima. "Primitive" life forms like microbes refuse to ingest irradiated food (which is why we use it), but humans are gullible enough to believe industry pundits and governmental "authorities" like the USDA and FDA, who say doses of radiation applied to your food up to and quite close to a billion chest x-rays worth of ionizing radiation is safe for human consumption."
To understand the effects of this "nuking" please make sure you read the article and help protect your radiation levels.

Radiation Spikes
NaturalNews on 26 February 2015 brings information on radiation levels spiking 7,000 percent as contaminated water pours into the ocean.
The article goes on to say: 
"The Tokyo Electric Power Company says radiation levels were up to 70 times, or 7,000 percent, higher than normal, prompting an immediate shutdown of the drainage instrument. The first readings came around 10 a.m. local time on February 22, setting off alarms not once but twice as radiation levels spiked to extremely high levels.

"The radiation levels of beta ray-emitting substances, such as strontium-90, measured 5,050 to 7,230 becquerels per liter of water between 10:20 a.m. and 10:50 a.m.," reported The Japan Times. "TEPCO requires radioactivity levels of groundwater at the plant discharged into the sea to remain below 5 becquerels.""
To read more of this alarming news please click this link

Flaxseeds Protect Against Radiation Exposure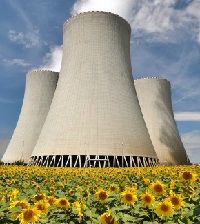 GreenMedia on 16 February 2015 issued an article informing all the different ways we are bombarded with radiation, e.g. in the US half of the exposure comes from x-rays and CT scans and the remainder from the earth, radon gas and from space and of course don't forget the fallout from Fukushima.   The article goes on to say eating your flaxseeds may help protect you.
"A study from the Perelman School of Medicine at the University of Pennsylvania found that flaxseed may help protect lungs against the damage caused by radiation exposure. The researchers believe that flaxseed might also have a role in protecting other healthy tissues and organs before exposure to radiation and significantly reduces damage even after exposure."
Microwaves damage food
Listen to Dr. Mark Vinick explain how microwave ovens damage the food you're about to eat by cooking it violently and damaging the molecules in the food. Find out how that can directly affect your overall health!



Radiation spikes at power plant reactors
NaturalNews on 3 September 2014 reveals that an insider has released information in an interview that massive radiation spikes occur when plant reactors are refuelled and has kept this hidden from the public.    Click this link to read the article.
Microwaves
Prevent Disease on 23 July 2014 provides information on using microwaves in our homes.  The article goes on to say:
"Regardless of where you stand, humans are the only animals on the planet who destroy the nutritional value of their food before eating it, and the use of microwaves is no exception."
Right throughout this website I have been saying that if you microwave your food you may as well just eat cardboard as you will the same nutrition from the cardboard as you will from your microwaved food!   Please take the time to read the article.
Nuclear Accidents
Why oh why are we using nuclear power when we can use other methods?    Now NaturalNews on 2 July 2014 brings information on Canada who are considering the effects of radiation levels on its people should there be an accident.   Here is an excerpt from this article:
"The Canadian Nuclear Safety Commission has recommended that the government issue potassium iodide pills to all people living within 10 km (6 miles) of nuclear power plants, to use in case of a nuclear accident, such as the one suffered by Japan's Fukushima Daiichi plant in 2011.


Following the Fukushima disaster, the Canadian Nuclear Safety Commission was directed to draft a report to help Canada make a plan for how it should respond in the case of a similar disaster at one of its own nuclear plants."
Click this link to learn more.



UV Radiation Levels Finally Confirmed
In a report dated 9 July 2014 Geoengineering Watch confirm that record shattering radiation levels have finally been confirmed.  The article goes on to say:
"Earth's ozone layer is being systematically ripped apart by the totally out of control geoengineering programs. No ozone layer, no life on Earth, its that simple. From every conceivable direction the climate engineers are pounding the nails into our collective coffins, exposing and stopping the spraying is literally a matter of life and death."
Many of us know this geoeeengineering as "Chemtrails".   Please click this link to read the full article and watch the YouTube
Electromagnetic waves
Here is an article published on 14 May 2014 whereby "Air Force Bombshell: Admits They Can Control Weather – HAARP"
For a very long time so called "conspiritualists" have been saying for a very long that HAAP has been controlling or triggering hurricanes, tornadoes and earthquakes.   Has the truth finally been admitted and the so called "conspiritualists" been exonerated for what they have been saying?    Sorry but the YouTube has been deleted.
Is HAARP responsible for this flooding being experienced in China in May 2014?
Microwaves
Marilyn has expressed many times – don't use a microwave to cook or heat your food!   If you do the radiation levels "kills" the nutrition in the food and you are eating "dead" food which provides no nutritional value whatsoever.
Now NaturalNews on 8 May 2014 brings additional information of the harm that using a microwave can cause.  Here is an excerpt.
"What hardly any person knows is that metals in the body, including in dental fillings, can expand and cause chronic pain and damage, in ways nobody is even thinking about, including doctors. Plus, when those metals expand, they can release toxins into the blood, like mercury. This is worth considering."
Please click the link and read the full article to really understand the harm.
IAEA and Fukui Prefectural Government    




Concealing Radiation Levels
Radiation Levels Page and Turner Radio Network on 7 January 2014 reveals that the International Atomic Energy Agency (IAEA) and the Fukui Prefectural Government of Japan and including Fukushima Medical University have signed an agreement whereby they plan to conceal information from the world about the extent of danger, damage and health effects of the Fukushima Daiichi nuclear plant disaster.
Unfortunately the link to this information has been deleted.
Exchanging Mammograms for Flaxseed
Green Media on 8 June 2014 published this article which says:
"Mainstream medicine continues to push women to get yearly mammograms as a way to defend themselves against the epidemic of deadly breast cancer.  However, mammograms do nothing to prevent the disease or improve survival rates. But the amazing little flaxseed does.   
Scores of studies reveal the anticancer effects of flaxseed. Researchers from the University of Toronto recently reviewed the literature to answer questions about the compounds found in flaxseed and how effective they are in reducing breast cancer risk and tumor growth, and whether flaxseeds interact beneficially with breast cancer drugs."
This is a good way to help reduce your radiation levels.
Does Radiation make Cancer more malignant?
That is a very good question!   GreenMedia on 26 June 2014 provides information in this regard.
"Following on the heels of recent revelations that x-ray mammography may be contributing to an epidemic of future radiation-induced breast cancers, in a new article titled, "Radiation Treatment Generates Therapy Resistant Cancer Stem Cells From Aggressive Breast Cancer Cells," published in the journal Cancer July 1st, 2012, researchers from the Department of Radiation Oncology at the UCLA Jonsson Comprehensive Cancer Center report that radiation treatment actually drives breast cancer cells into greater malignancy."



Fukushima schoolchildren    




Fear of thyroid cancer
NaturalNews on 1 May 2014 advises that parents are sending their children away as thyroid cancer cases rise.   Some of the children have been sent to Matsumoto where the Mayor, who is a thyroid cancer surgeon, has promised that the children will receive education and be cared for by families and if any complications occur then the children will have access to the Mayor for treatment.  Click this link to read the full article.  A sad outcome caused by Fukushima's radiation levels.
Radiation exposure and first and second cancers
On 17 April 2014 NaturalNews brings information from research:
"Large-scale population studies of survivors of the nuclear attacks on Hiroshima and Nagasaki have confirmed that radiation exposure can lead to multiple cancers that manifest separately over the course of years or decades -- a finding with implications not just in cases of nuclear accidents or attacks but also for radiation-based cancer treatments."
Click this link to read the full article
Treasure Island
NaturalNews on 21 April 2014 brings information on radiation levels being found at Treasure Island in the United States showing up as hot spots.   What has the Navy kept from the occupants of this Island and will the truth finally come out.  Some people have been advised that the hot spots could cause them health problems.  Click this link to read the article.
Mammograms
Chris Woollams from CANCERactive.com on 15 April 2014 brings up to date research published in the British Medical Journal on researchers finding "that, over the course of 25 years, death rates from cancer were about the same for women who had regular mammograms, as they were for those who did not."  Click this link to read the article.
Bacteria in your gu

t
Chris Woollams again on 15 April 2014 provides information on:
"Damage to your gut bacteria by orthodox medicine is a hot topic. Your health has now been shown to depend upon your microbiome – particularly the flora in your gut. Indeed, it seems from the latest American research in The Human Microbiome Project that you cannot get better until your little friends regain their health."
Click this link to read the article and click this link to obtain information on an excellent source of prebiotic fiber combined with three distinctive natural probuiotics.
Fried brains
NaturalNews on 26 March 2014 brings information on exposure to cell phone towers alters brain function in alarming ways, causing a lack of concentration, irritability, difficulty sleeping and lack of appetite. That's the conclusion of a new study just published by the British Medical Journal.
Pacific Ocean    




Variabilities in levels of radiation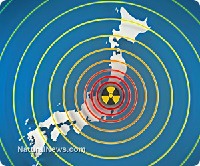 NaturalNews on 18 February 2014 report that research findings from an important exploratory cruise in June 2013 reveal radioactivity levels up to 1,000 times greater than pre-Fukushima breakdown readings. Spearheaded by the Wood Hole Oceanographic Institution (WHOI), these findings show that radioactivity from the Fuskushima nuclear power plant is present in new and surprising places up to 600 kilometers off the coast of Japan.
Learn more by clicking this link.
Radioactive fish




Radiation Levels Page and NaturalNews on 15 January 2014 brings information on radioactive fish from Fukushima. 
Of more significance to me is even though I knew that Japan had broken International Treaties with a huge dumping of radioactive waste water into the Pacific Ocean I was unaware of this:
"Although consumers were reportedly just starting to trust the system enough to buy seafood again, Japan's fishing industry took another big hit when the Tokyo Electric Power Company (TEPCO) finally admitted in Summer 2013 that 300 tons of irradiated groundwater had been flowing out into the ocean every day and that it had been, potentially the whole time, since the disaster struck in March 2011. In addition, Michio Aoyama, senior researcher at the geochemical research department of the Meteorological Research Institute, recently reported that some 60 billion becquerels of cesium-137 and strontium-90 are being discharged into the Pacific Ocean from the ditch at the north end of the reactors every single day."
For more information on what is happening at Fukushima click this link.

Is this driving breast cancer malignancy?
26 June 2012 – Green Media radiation information article goes on to say:  
"Following on the heels of recent revelations that x-ray mammography may be contributing to an epidemic of future radiation-induced breast cancers, in a new article titled, "Radiation Treatment Generates Therapy Resistant Cancer Stem Cells From Aggressive Breast Cancer Cells," published in the journal Cancer July 1st, 2012, researchers from the Department of Radiation Oncology at the UCLA Jonsson Comprehensive Cancer Center report that radiation treatment actually drives breast cancer cells into greater malignancy.  
The researchers found that even when radiation kills half of the tumor cells treated, the surviving cells which are resistant to treatment, known as induced breast cancer stem cells (iBCSCs), were up to 30 times more likely to form tumors than the nonirradiated breast cancer cells. In other words, the radiation treatment regresses the total population of cancer cells, generating the false appearance that the treatment is working, but actually increases the ratio of highly malignant to benign cells within that tumor, eventually leading to the iatrogenic (treatment-induced) death of the patient."
Read the full article to learn more.
Food irradiation
Many times through this Health Nutrition and Home Based Business website I cover using microwaves and irradiating food and that both these factors kill the nutrition in your food.   Now NaturalNews on 1 September 2013 with regards to the FDA approving the irradiation of food.
This radiation levels article goes on to say "Radiation is a carcinogen, mutagen and teratogen," Dr. Geraldine Dettman, a Brown University safety officer, points out. "At doses of 100,000 rads on fruits and vegetables, the cells of the fruits and vegetables will be killed, and most insect larvae will be destroyed, but fungi, bacteria and viruses growing on the fruit and vegetables will not be killed . . . They will be mutated, possibly leading to more virulent contaminants."
Should you be subjected to unnecessary radiation?
Radiation Levels page brings an article from Prevent Disease dated 14 August 2012 with regards to the body scanners being used in the United States.    Health experts are questioning the use of these machines because they believe that they violate a longstanding principle with regards to the safety of radiation and that is that unless there is a medical benefit IT JUST SHOULDN'T HAPPEN!  Click on the link and read the article.
How Scary is this? 
Again Radiation Levels page brings you information on the latest exploits of the US Government.   I, personally, find this information totally unbelievable and feel that it is a total invasion of people's democratic rights.   This does not even take into account the harm that these x-ray machines are doing to individuals.  
What if they scan a car and a woman occupant is pregnant?
What is they scan a car and one of the occupants is seriously ill or with compromised immune system?  What will this excessive radiation do to them?
Will people who are being scanned in cars even know that they have been scanned?
Where will it stop?
Will they be wanting to scan the kids going into school next in case they are terrorists?
Even one x-ray can increase a child's risk of leukemia!   So how will authorities know when there are children in a vehicle to be scanned?
Click on the link and read what they are up to!
One X-Ray Can increase a Child's Risk of Leukemia!
Radiation levels:  NaturalNews brings you information of a study from the University of California, Berkeley where they have found that even one x-ray can moderately increase the risks of developing certain kinds of leukemia.
People of America and other parts of the world where this random scanning is taking place – when are you going to start and do something to stop the authorities?

Airport Body Scanners and Cancer
Radiation levels:  The very next article I read says "It's true:  Airport body scanners could give you cancer"
Radiation Levels page brings information with regard to a greater skin cancer risk from being scanned with the security scanners at airports.   They go on to say that they are particularly dangerous to children and pregnant women. 
As I mentioned in the bullet points above – randomly scanning cars with pregnant women and children MUST POSE A RISK TO THEM!   Read the article  

Representative Ron Paul speaks out and is trying to pass legislation to stop it.


Our food being irradiated
Radiation levels:  On 14th June 2011 Prevent Disease put out a report on the dangers of irradiated food.     I class irradiated food in the same category as people microwaving their food.   Both actions kill all the vitamins, minerals, enzymes etc in our foods.    YOU MIGHT AS WELL MAKE A MEAL OF CARDBOARD!!!
People wonder why the world's population is becoming sicker and sicker and more and more dependent on their Governments to help maintain their health.   People don't seem to understand and certainly our doctors don't understand, simply because they are not trained in nutrition, how important our basic nutrition is to our health.   Many country's soils are deficient in minerals and therefore it is extremely important for people to take mineral supplementation   Without the right minerals in the body your vitamins do not work.  Why?  Because the minerals act as a catalyst!
If our bodies are given the right nutritional basis then our bodies have the ability to heal everything including cancer!
Prevent Disease tells us:
" Science has been unable to establish the long-term safety of food irradiation and the lasting health effects if any. Yet, almost every food category can now be legally irradiated by government regulators at the expense of our health."
So people – WHY ARE YOU ALLOWING THIS TO BE DONE TO YOUR FOOD?
When are you going to start speaking out and telling your respective government to LEAVE OUR FOOD ALONE!!!!!

Radioactive Iodine used to treat patients!
Radiation levels:  With the recent Fukushima melt down happening we have other information coming out about radioactive treatments.   Here NaturalNews on 22 March 2011 brings us information on doctors treating thyroid patients with radioactive iodine.   Read the article and see the precautions that the patients have to take to protect their families after such a treatment.   Does it make sense to you?
Did you know that a lot of thyroid problems stem from the fact that if you are drinking fluoridated water that it stops the functioning of your thyroid gland.   Do you think it might be a good idea to remove fluoride you're your diet before taking such drastic measures as mentioned in the article below?   Incidentally a great many foods, fruit juices and pharmaceutical drugs also contain fluoride without the fact that you may be cleaning your teeth with fluoridated toothpaste.

Are you dying from second hand cancer treatments!
Radiation Levels Page and Mike Adams from NaturalNews on 13 July 2010 brings information on pharmacists who are dispensing chemotherapy drugs are in fact dying from the effects of the drugs themselves!   When you go on to read the article you will find that it is also affecting nurses and other members of the community who are administering these drugs!
Mike Adams asks the following radiation levels question:
"If these chemicals are so dangerous to the doctors, nurses and pharmacists dispensing them, how can they be considered "safe enough" to inject into patients who are already dying from cancer?"
A very good question!    One that if you are unfortunate enough to have cancer that I believe you need to thoroughly investigate before you allow yourself to be treated with chemotherapy.  This research is so important that I urge you to visit the following website and search out all relevant data.   This is a website run by Chris Woollams and he will give you both the positive and negative aspects of whatever you may have heard about or read about.   This website is run as a charity and the website I give you is run purely to help Chris in his endeavors to help others. 
Marilyn Vine trusts that you have found Radiation Levels Page of interest to you and to assist you in finding ways to protect yourself.