Health Nutrition and Home Business
My name is Marilyn Vine and health nutrition and home business is designed to:
Assist people in managing their own health and achieving wellness and longevity!
Bring awareness regarding obstacles we all face in life!
Providing inspiration and motivation.
Giving people information to allow "informed" choices to be made.
Providing up-to-date information on worldwide issues.
Direct selling companies providing health nutrition and home based business opportunities.
The opportunity to enjoy these health nutrition and home based business opportunities
Additional information on resveratrol, astaxanthin and fucoidan – most amazing ingredients, and
so many other pages (over 80) that you may find of interest!
"The right to search for truth implies also a duty;
one must not conceal any part of what one has recognised to be true."
Albert Enstein 1879-1955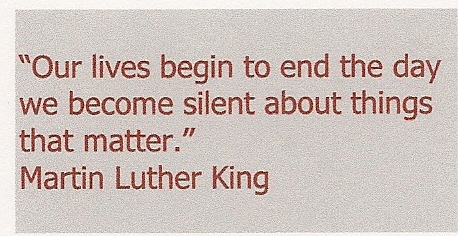 I have learned a great many things with regards to health over the years and been taught to share this information with others and I achieve this by posting worldwide information on this Health Nutrition and Home Business website. A great deal of this information is suppressed by mainstream media.
People like myself, Dr Mercola, Mike Adams the Health Ranger of NaturalNews and many others do the same thus enabling individuals, like you, to make informed decisions. All I can do is enable you to be aware that there is more information available than purely pharmaceutical/ governmental/ international agencies such as the World Health Organisation, United Nations, etc and then the choice is YOURS and yours alone!


Albert Einstein

The past 16 or so years (as at 2012) has led me down a path of achieving good health and enabling others to do the same. During this journey I have learned of harmful toxins in:
Because I am now aware of the challenges that we all face on our journey through life, I have undertaken a great deal of research. In so doing I found home based business opportunities to provide good quality products which enable me to achieve my own personal goal of health nutrition and home business.
If you are interested in the opportunities I have found please do not hesitate to contact me on healthymoneyvine@gmail.com.
"Let others lead small lives, but not you.
Let others argue over small things, but not you.
Let others cry over small hurts, but not you.
Let others leave their future in someone else's hands, but not you."
– Jim Rohn
You might think – what is this quote doing here? Well this quote just resonated with me. When things resonate or impact with me then I often post these on my Inspirational and Motivational page.
I strongly believe that health nutrition and home business go hand in hand!
If you share a similar belief then:
Contact me at
healthymoneyvine@gmail.com
"Being in the right place at the right time isn't the key to success.
Realizing that you're there and doing something about it is the key."
Robert Kiyosaki
My Home Based Business Opportunities
gives you:
The ability to work from home.
Be your own boss.
Work the hours that suit you and your family.
Work as often or as little as you want.
Be rewarded for the amount of work or effort you put in.
Access the products you desire to maintain your health and keep yourself safe.
The home based business opportunities that I am involved with are all multinational and globally seamless. This is the way of the world today! Just search my menu bar to find the opportunities or products that may interest you.
Don't forget to bookmark this website!