Home Based Business Opportunities – Work from home!
Marilyn Vine's home based business opportunities encompass network marketing, direct selling and the ability to work from home.   This is an ideal opportunity for a stay at home mom.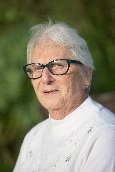 Marilyn's network marketing opportunities are for people seeking access to quality products that provide passive income thus enabling financial viability.   It provides the ability to work from home. Just imagine no traveling time to get to work or traffic hold ups.  Just get up and get ready and start your day!  These network marketing opportunities can be operated as a full-time business, part time or even just as a hobby depending on your personal desires.  How hard you are prepared to work is totally up to you – no boss in the background cracking the whip – just your own personal desire.  All these opportunities provide access to quality products for just your own personal use if this is what you want.  If you want more than this, then have others join with you.   Then click this link to come on board now and experience the amazing journey that I have.  My name is Marilyn Vine and my Sisel ID is 10146519.  I am always available to provide assistance – just email me on siselopportunity@expandingabundance.com and let me know what you require.
Sisel have introduced another amazing product in December 2018 which I believe is going to enable people, so easily, to obtain better health.   So what is it!   It is a product made from hydrogen gas and is called H2STIK.  Visit this page to learn more about the power of hydrogen gas.


SISEL New Zealand open for enrollment
Contact me on the email below if you wish to be part of this!
Marilyn Vine, Distributor
ID 10146519 or at
siselopportunity@expandingabundance.com
 for more information
I would be delighted to welcome you into our Sisel World Team!  What an amazing group of people they are!   Weekly webinars, Dr Clinic Calls all easily accessible.  It is just amazing support enabling individuals to share their unique experiences, learn more about the science that is continually unfolding and naturally about the Sisel Safe guaranteed products!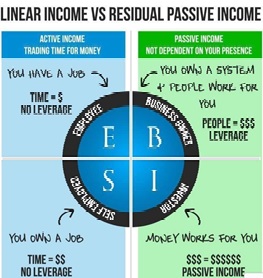 When I see this picture I realize just how lucky I am to have these home based business opportunities!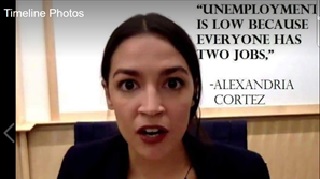 Why start your own Home-Based Business



Listen to this home based business opportunities YouTube to find out!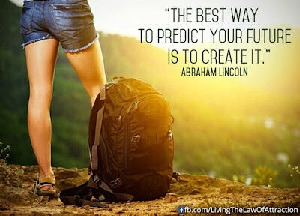 Home Based Business Opportunities that Marilyn Vine has taken advantage of

More information on these opportunities found lower down on this page and throughout this website.
Whatever you achieve in a network marketing  or direct selling opportunity
will be based solely on your desire to succeed
and the effort you are prepared to expend.
In all of the great home based business opportunities that I have, I would have to say that Sisel International takes the prime spot in my heart although the Young Living Essential Oils would be a close runner up.   I believe that the essential oils complement the Sisel healthcare products beautifully and would not be without my oils.   If I travel I always have a couple of my favorites in my handbag.  
That being said Sisel's dietary supplements play a major role in my life.  I believe I owe my current state-of-health to these products and earlier products produced by Tom Mower Sr (with his first company) and Tom is the Founder of Sisel International.   I have been using products formulated by Tom and his son Tom Jr for 22 years (2018).
On 9 February 2018 I had some allopathic medical checks undertaken and these are the results:
What is so great about that?   Well I am in my 76th year and feel fabulous.   In fact I forget this is my age and at times have to remind myself of this!
So why do I attribute my good health to Sisel or Tom Mower Sr in particular?  
Because I have been taking his nutritional supplements for 22 years.  

I watch what I eat. 

Grow as much of my own produce as possible.  

Soak everything in a Sisel product to remove harmful toxins, etc

Don't eat pre-packaged foods. 

Avoid places like McDonalds.
I started one of his newest supplements, the AGE Pill, on 19 September 2017 and believe that this has given me an even greater boost to my health.     Please click this link to learn more about just this fabulous product.   I will post some documents I have compiled of excited people who have achieved amazing results and in such a short space of time.   If you would like to check out the other products then click this link.
People seeking home based business opportunities may not be as interested in the product (the health side of the business) as they are in the financial remuneration.  So here is some financial information on the company.
Zero debt

Owns their own $150 M manufacturing facility outright.

Manufactures products for over 100 other companies generating $100 M in additional annual revenue.

This assists in covering manufacturing overhead costs and enables Sisel to pay its distributors with the most advanced compensation plan produced world-wide.
Here is a link to the Compensation Plan for you to check it out for yourself.
Whether your interest in a home based business is health or wealth then I believe that this Sisel Opportunity is the one for you!    To come on board with me with this exciting opportunity click this link and my enrollment details are Marilyn Vine 101465 as the Enrolling Sponsor and also the Placement.
Would love to hear from you and to answer any additional questions.
Bookmark this page to enable you to return to it and ensure you totally understand the great opportunities being offered.    New information will be posted under the bookmark.
Bookmark this page to see new home based business opportunities that may come my way. They would have to be pretty good for me to take them on board!

Marilyn Vine's Mission

Home Based Business Opportunities

To inspire individuals to discover a whole new way of life and provide them the opportunity to achieve it by changing their lives through improved health and well being.  

Introducing people to nutritional and personal care products that I believe would be the safest in the market place.
Read on to learn more about the home based business opportunities, which have enabled me to improve my general health and well being and earn passive income to pay for the myriad of supplements and personal care products that I use.   Please understand that I am extremely selective with regards to the products that I will use.   If I won't use them, then I won't recommend them to others!
Being involved in these companies has introduced me to many people involved in the health industry and has allowed strong bonds and friendships to exist.   Many of these are people trained in natural therapies and I value their input and knowledge immensely.
This has enabled me to have close ties with people like Chris Woollams of canceractive.com.  More information on Chris can be found by clicking here.    Phillip Day is another one.  Phillip runs Campaign for Truth in Medicine and also Credence Publications.  More can be found on Phillip by clicking this link. 

Time to earn an active income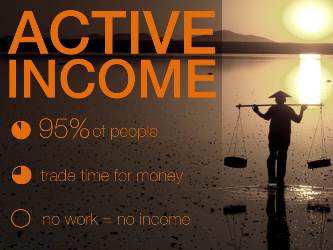 Click this link to learn more about this great opportunity.      It also gives you a great opportunity to earn passive income over time.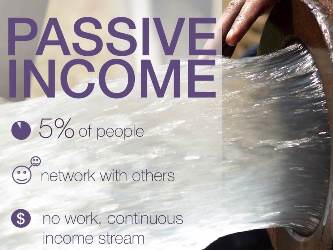 Network marketing opportunities are often globally seamless and enable you to work with people from other countries as well as your own country of residence. 
Strong personal relationships and lasting friendships can often develop from these MLM opportunities.


SISEL International
Since 2007 I waited for SISEL International to open in Australia!  It finally happened on 5 December 2012, and believe me, it has been well worth the wait!
Tom Mower Sr visited Australia from 12 February through to 20 February 2016 and it was great to see and catch up with Tom again and hear what he was doing and about to do.    Make sure you bookmark this page to find out new information.
Not only is it open in Australia but also in 40 other countries as at November 2018 with New Zealand's opening on the horizon.
For more information on the SISEL Opportunity click the link and then click this one to check out the products.
Purchasing and Commission Payments
Each SISEL country operates using the currency of that particular currency.   In this way you do not have the fluctuations in prices or any financial charges imposed by your bank.   This applies both to purchasing and receiving commission payments or rewards.  
Are you as excited as I am with this great opportunity?
You can contact me by emailing me at siselopportunity@expandingabundance.com.
To mention just a very few of the powerful ingredients contained in the SISEL products that I can access with my home based business opportunities, I have provided additional information on the links shown below:
Click this link.   My personal ID is Marilyn Vine 10146519.

Importance of being selective in your choices!

NaturalNews on 5 February 2015 advised that:
"On Monday the New York State Attorney General announced that testing found four major retailers sell supplements consisting of cheap fillers and allergenic compounds instead of the herbs they claim to contain"
Click this link to read the article.
This is one of the reasons why I urge everyone to do their own research and make sure that the products are what they are claimed to be and that they do actually do what is said about them.    I have been using Tom Mower Sr's products since 1996 and have had two experiences in my life where his products have been invaluable in me regaining my health.  I have the utmost confidence in the products that I am currently using.
More home based business opportunities and lifestyle opportunities that I am involved with.


LifeWave International
Some years back I joined LifeWave International to use their wonderful patches.   I have access to these non-transdermal patches in the form of:
IceWave

– pain patches

Energy Enhancer

patches

Glutathione patches

– the master antioxidant that the body makes naturally!

Carnosine patches

– Glutathione and Carnosine make up the Y-Age set of patches

Y-Age AEON

SP6

patches for weight loss
An exciting new patch called X39 has currently been released in some countries and other countries are just waiting for their registration to come through.   David Schmidt the Founder of LifeWave International tells us that this is:
A 3rd Generation LifeWave Technology patch designed to elevate a peptide known to activate stem cells

Produces an immediate increase in antioxidants and reduction in inflammation

Based on research into this peptide, the X39 may support a significant reduction in wrinkles

Based on stem cell research, the X39 may stimulate new hair growth in the scalp

Clinical studies have already demonstrated that this peptide initiates dramatic wound healing from stem cell enhancement

Stem cells are the future of regenerative medicine bringing the potential for a longer and healthier life
Click this link to learn more about these products.
There is a great deal of excitement with regard to Y-Age AEON!  LifeWave International tell us that this patch is a unique, one-of-a-kind product, which has never before been available!  Clinical research undertaken by LifeWave has determined that Y-Age AEON has the following benefits:
Clinically tested to reduce stress in the body

Clinically tested to decrease inflammation

Convenient and easy to use

No chemicals enter the body!
Some of you will be aware of just how important it is to reduce inflammation.   Inflammation is at the base of cardiovascular disease, cancer, arthritis and auto immune disease.   Just think if we could reduce the underlying cause what a benefit that would have on our health!
Click on the link and learn more about these fantastic properties and home based business opportunities.
If I have piqued your curiosity and you would like to join with me in this remarkable company with its new-age technology and wish to build a home based business yourself then please may I recommend that you enroll at Bronze Level (at the minimum) and my LifeWave Distributor ID is 655296.  By joining at this minimum level it will enable you to personally enrol and sponsor other people and to earn commission.


Young Living Essential Oils
I am so thrilled with what my husband and I have experienced with Young Living Essential Oils!
My Young Living Essential Oil home based business opportunities are endless!  The more I learn about this company's products and the more I use, the more I am using and the more enthusiastic I become!
There are so many things that I do as my normal morning routine in an endeavor to maintain my health and well being.  Things like using ImmuPower Essential Oil on the soles of our feet to help maintain our immune system and keep me well.
Thieves Essential Oil on the soles of the feet to ward off colds, flu, etc and keep me safe in this age of pandemics!  I use just a drop on the throat (diluted) if I feel as though I have the slightest hint of a sore throat – if one was developing then it is soon gone.
I use a range of nutritionals and personal care products as well.  My granddaughter Monroe uses the Seedlings Baby Range which are natural, gentle, safe and pure.
Click this link to enable you to navigate around the website and learn more about the amazing essential oils.  
Free Horoscopes
Free horoscopes based on real astrological calculations. Here you can find free Daily Horoscope, Personal Horoscope, Love and Relationship Compatibility Horoscope, the Lunar Calendar and a lot more free astrological information and calculations.

Drion Negative Ion Pads

When you speak to most people they do not know what Negative Ions are!   Positive Ions are harmful to the human body.  Negative ions are beneficial.
Positive Ion - is an atom (or molecule) that has lost one or more electrons due to a high-energy impact.  Natural forces that generate positive ions include the decay of radioactive minerals, radon gas, forest fires, lightning and ultraviolet rays.
Negative Ion is an atom (or molecule that has gained one or more extra negatively charged electrons.  Negative ions are naturally generated by evaporating water.
Did you ever wonder why it is so good to sit near a waterfall?    Waterfalls emit negative ions.  
See the YouTube below for the powerful healing capacity of negative ions.
Contact me at marilyn@expandingabundance.com or use the form below and let me know what information you are seeking.
This Home Based Business Opportunities page is giving you access to Network Marketing Companies that will give you the opportunity for multiple sources of earning.   Opportunities to allow you to work from home and also do direct selling.
By availing yourself of these home based business opportunities, you will embark on MLM experiences unlike any other that you may have experienced!
If you are a home based business opportunity seeker, then perhaps one of my MLM home based business opportunities is the one for you!  
I would be delighted to hear from you at marilyn@expandingabundance.com or in the form below.
Return Home Based Business Opportunities to Home Page